LED Mosquito-Repellant Light Bulb
This LED Light Bulb Helps Repel Mosquitos, So I'll Take 30
As POPSUGAR editors, we independently select and write about stuff we love and think you'll like too. If you buy a product we have recommended, we may receive affiliate commission, which in turn supports our work.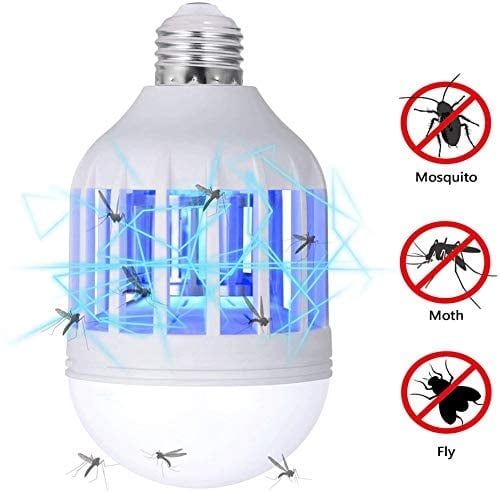 I know that summer is here when those first few mosquito bites show up on my legs. There are some people who don't get bitten by mosquitoes, and I am so envious of them. I get practically eaten alive in the summer, which means no fragranced body lotion, no perfume, and even no ripped jeans (yes, really, that's happened). That's why I am kind of obsessed with this Gloue Bug Zapper Light Bulb ($15).
I have some outdoor space, and being able to put these on my back porch will be a game changer for me. Instead of being completely covered from head to toe, I'll be able to comfortably wear sandals and shorts at night, something I wasn't able to do without risking being bitten like crazy. The best part is, it can be used as both a bug zapper and a regular light bulb, so you don't have to keep changing it. If you're like me, you need this genius device.
Image Source: Getty / Guido Mieth