16 Life Hacks All Women Absolutely Should Know
Being a woman isn't always easy, so we've gathered up all kinds of cool hacks that will make life a little more simple. From getting out pesky deodorant stains to DIY jewelry stands, breaking in shoes, and even a nifty bottle opener trick, these tips will surely make life much easier (and cheaper, too!). Don't go another minute without knowing these simple tools to live. Seriously, once you learn them, you'll be shocked you've gone this long without them! Check out how you can take your daily routines to the next level with the tips ahead.
— Additional reporting by Haley Lyndes
01
Deodorize Pants
Put your jeans in a plastic bag and throw them in the freezer overnight to get rid of any bad odors.
02 Plastic-Bottle Jewelry Stand
Create a jewelry stand from the bottoms of Mountain Dew bottles; just thread them together with a metal rod. Get more instructions here.
03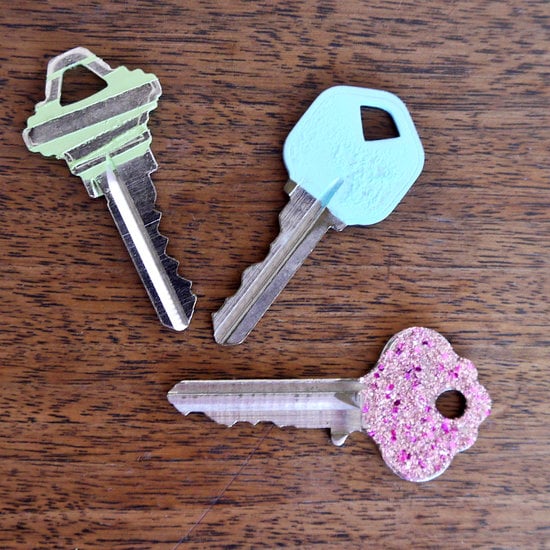 Painted Keys
04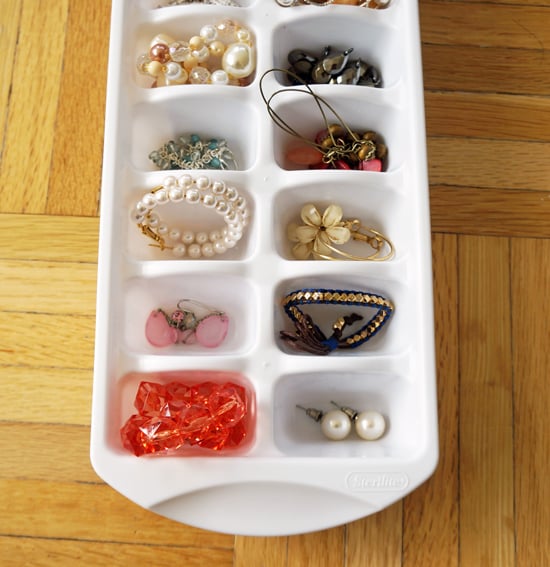 Ice Cube Tray Organizer
05
Wine-Bottle Jewelry Stand
When you're done with your wine, turn the bottles into chic jewelry holders.
06
Cheese Grater Earring Stand
Paint a cheese grater, and hang your earrings on it for a fun and unusual earring stand.
07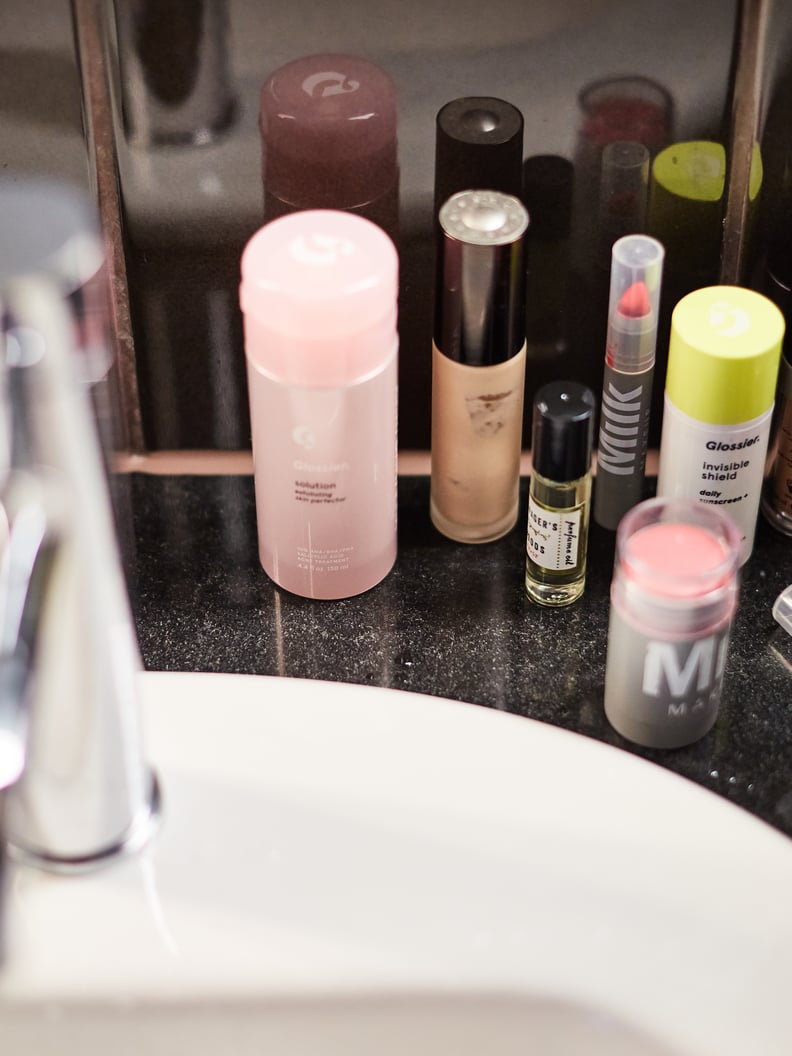 Get the Most Out of Your Makeup
When you're running low on liquid foundation, put it next to your blow dryer for 15 seconds. This allows the foundation to melt and come out of the bottle more easily.
08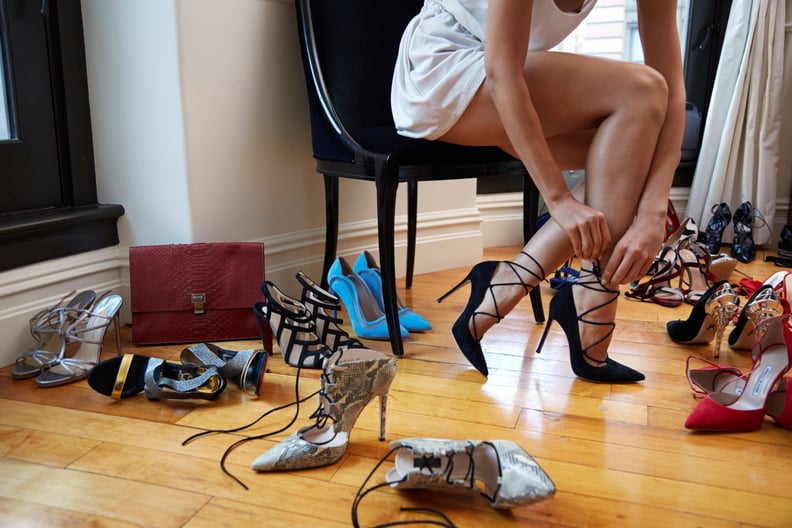 Breaking In Shoes
You probably loathe breaking in shoes. Just take a thick pair of socks, wear shoes, and then use a hair dryer to blow on the tightest corners. Keep repeating until the shoes fit comfortably!
10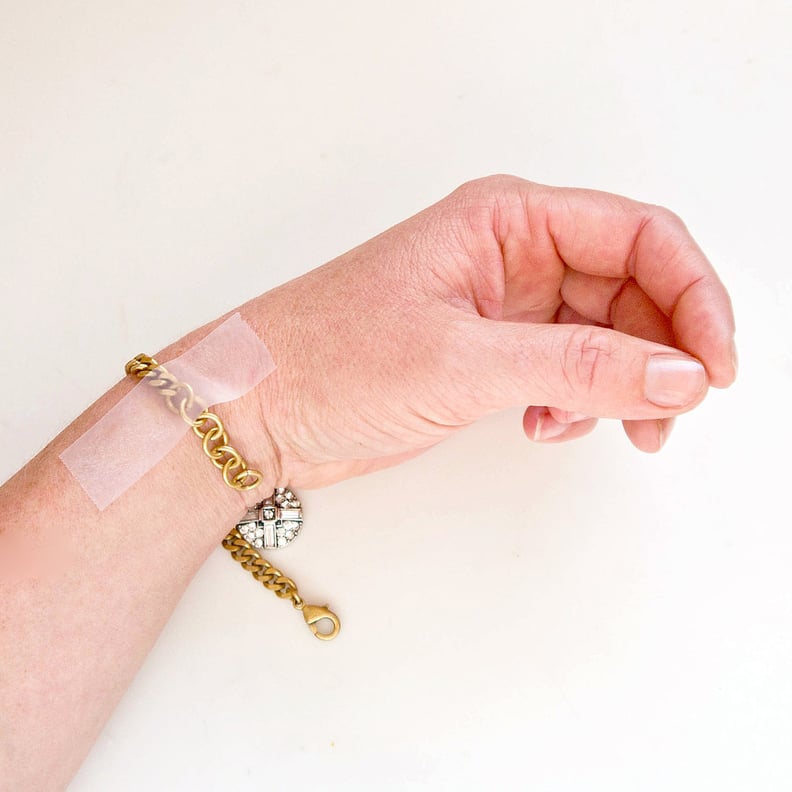 Put On a Bracelet by Yourself
11
Preserve Your Jewelry
Paint your rings and earrings with clear nail polish to keep them from tarnishing.
12
Organize Cords
Keep all your electronic cords untangled by fastening them with hair ties or ribbons.
13
Open Bottles
No bottle opener around? Use an eyelash curler to take off bottle caps.
14
Flat-Iron Your Clothes
Don't worry about buying an iron; use your straightener and/or hair dryer to get rid of wrinkles.
15
Prevent Runs in Your Tights
If you get a snag in your tights, spray hair spray on it and the hole won't get any bigger.
16
Remove Deodorant Marks
If you have a pesky deodorant mark on your shirt, take tights or nylons and rub them on the stain — it will come right out.