Avengers, Assemble! Toms Just Released a Line of Marvel-Inspired Shoes Straight From 1962
As POPSUGAR editors, we independently select and write about stuff we love and think you'll like too. If you buy a product we have recommended, we may receive affiliate commission, which in turn supports our work.
Comic-book-lovers, unite! Marvel x Toms just launched a limited-edition shoe collection inspired by all our favorite Avengers, and by the power of Odin, I need every pair. Available in retro styles for men, women, and kids (yes, including babies), the line lets the whole family get in on the crime-fighting action with throwback references to the Avengers' original comic book days.
From the slip-on canvas shoes to the high-top sneakers, the collection is covered in pop-art prints, retro superhero logos, and detailed embroidery even Loki would take a moment to appreciate. The products also include multiple references to Captain America, Black Widow, Thor, Spider-Man, The Hulk, and the rest of the Avengers crew. Keep reading to shop the full collection, available from $65-$120 for adults and $30-$50 for kids.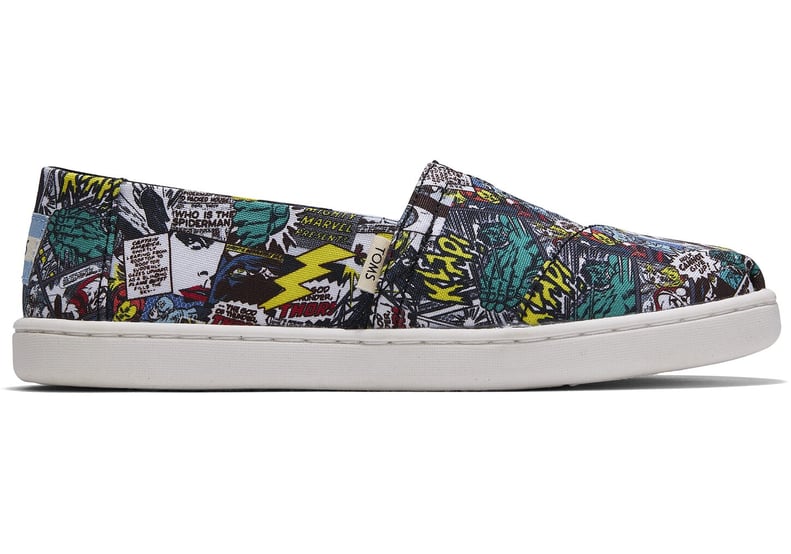 Toms Multi Marvel Comic Pop Print Youth Classics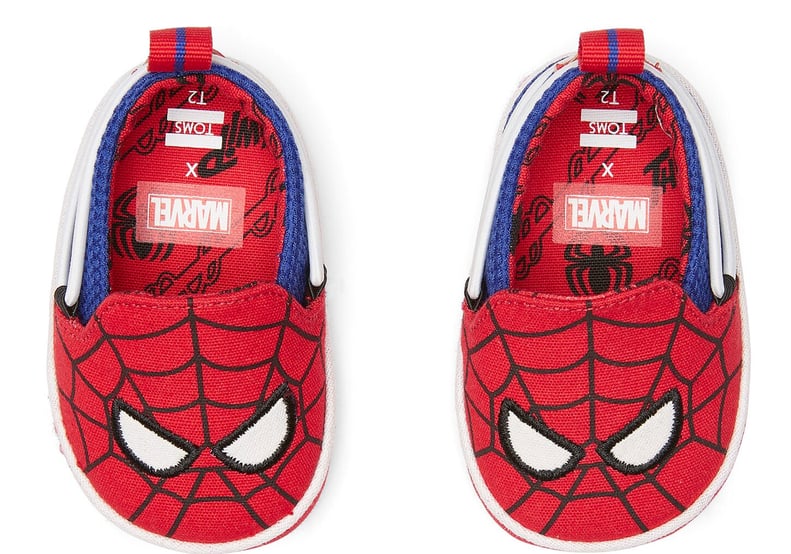 Red Marvel Spider Face Print Baby Lima Layette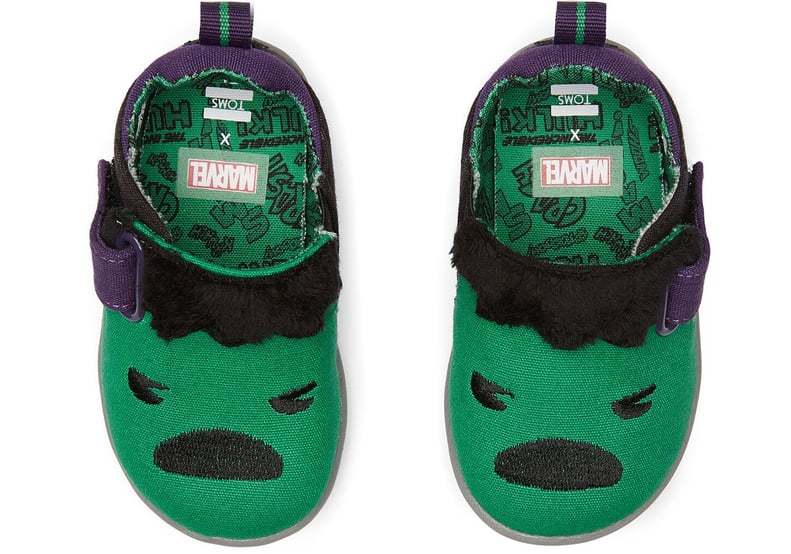 Toms Green Marvel Hulk Embroidered Applique Baby Whiley Sneakers
Toms Red Marvel Spider-Man Face Print Baby Whiley Sneakers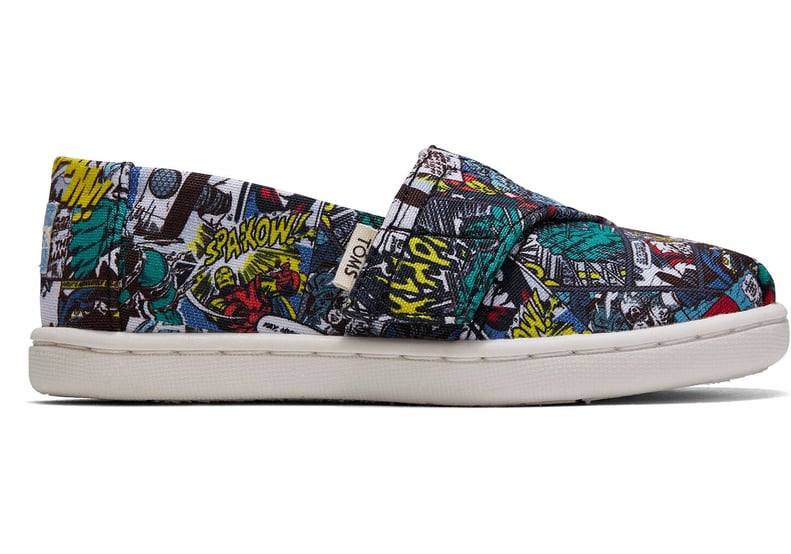 Toms Multi Marvel Comic Pop Print Tiny Toms Classics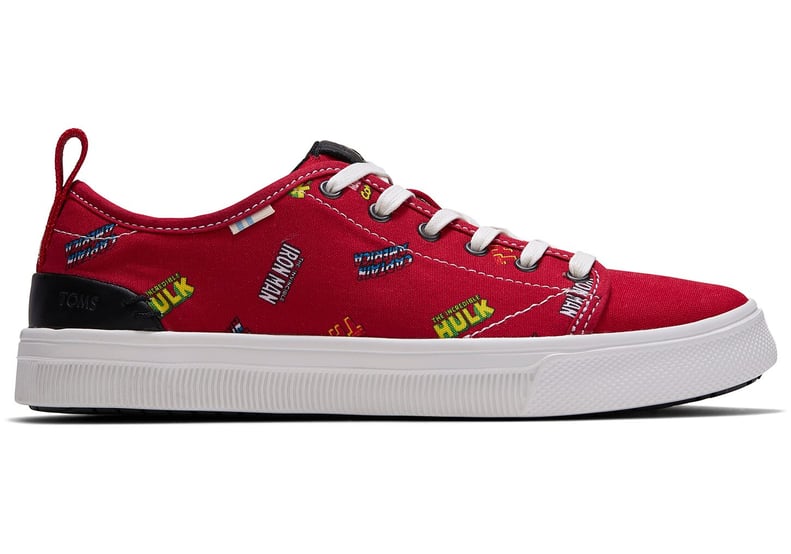 Toms Red Marvel Logos Print Women's Trvl Lite Low Sneakers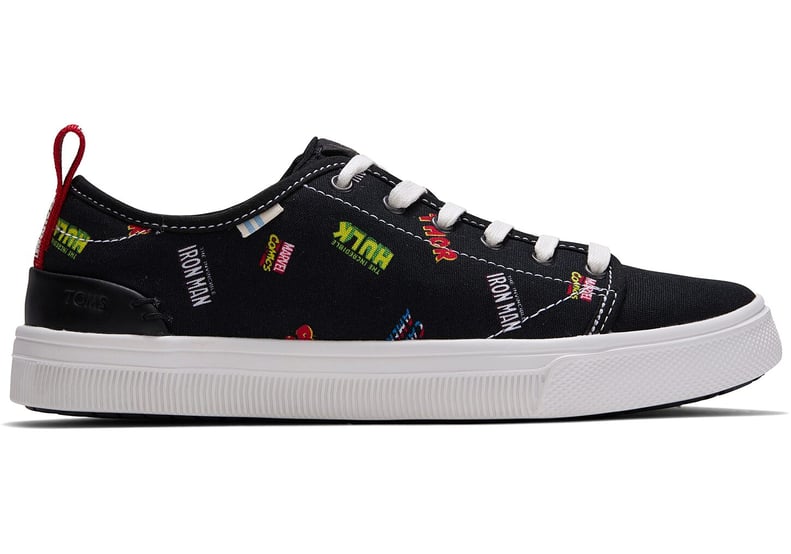 Toms Black Marvel Logos Print Women's Trvl Lite Low Sneakers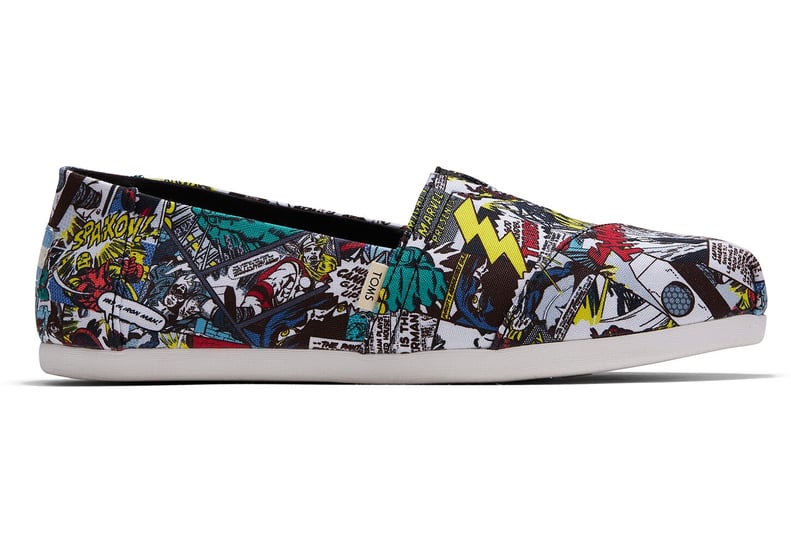 Toms Multi Marvel Comic Pop Print Women's Canvas Shoes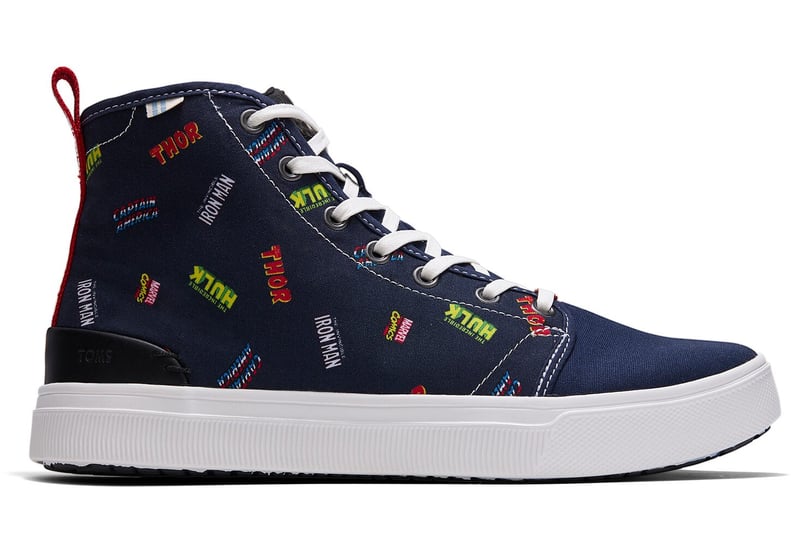 Toms Navy Marvel Logos Printed Men's Trvl Lite High Sneakers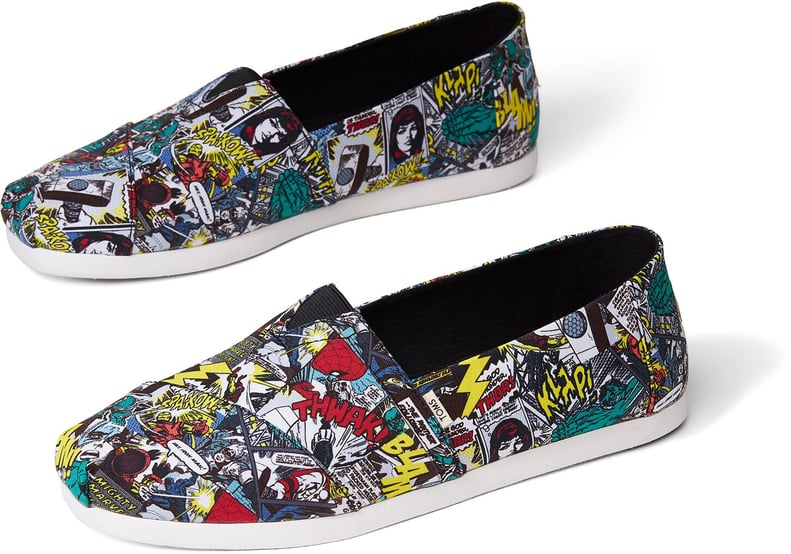 Toms Multi Marvel Comic Pop Printed Men's Canvas Shoes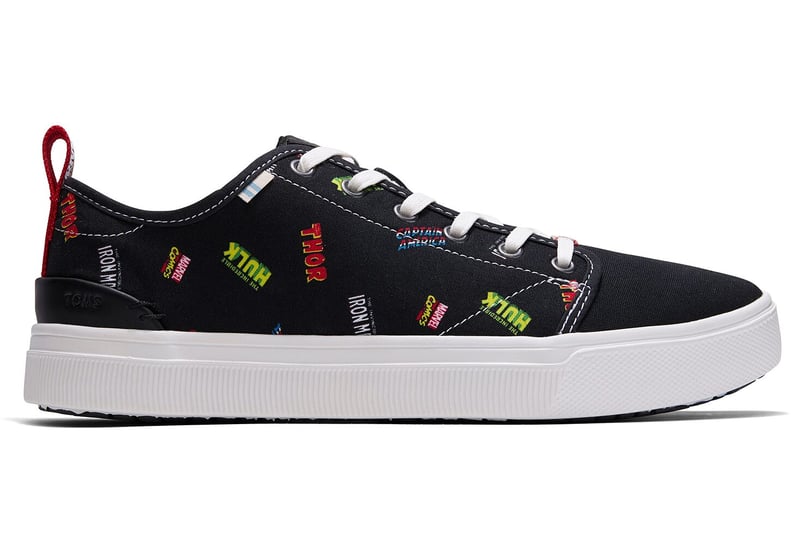 Toms Black Marvel Logos Printed Men's Trvl Lite Low Sneakers