What Neptune Retrograde 2022 Means For Your Zodiac Sign
Neptune Retrograde Is Offering These 4 Zodiac Signs a Major Reality Check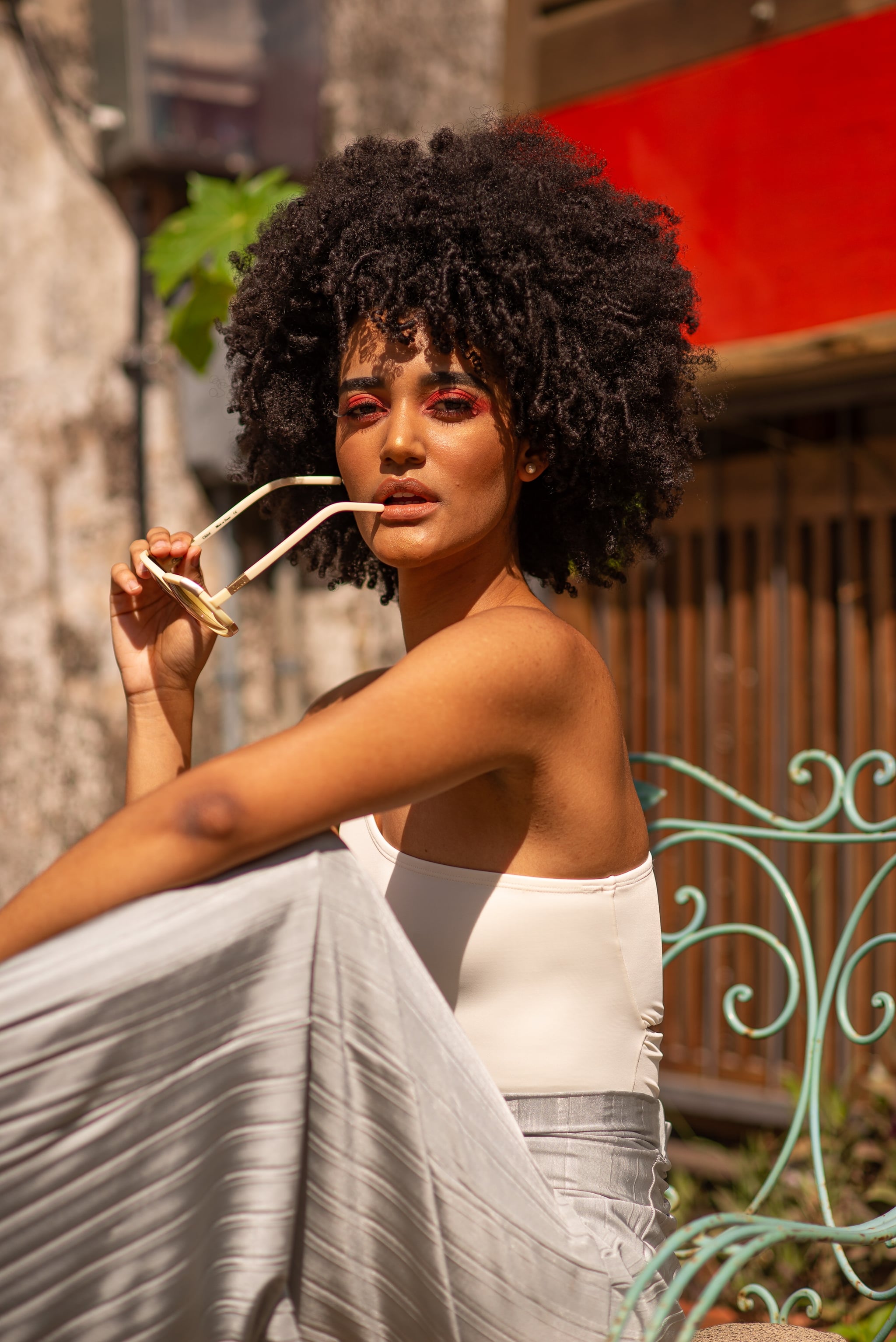 You survived Mercury retrograde, and even though we're in the midst of chatty Gemini season, we've still got one more celestial slowdown this summer: Neptune is about to go retrograde from June 28 until Dec. 3. The good news is, because of its far distance from Earth, we won't feel the effects of this retrograde as personally or intensely as we feel Mercury retrograde. However, we will feel the energy most intensely on the days the planet begins its retrograde journey and the day it goes direct and begins to gain speed again. Read ahead to get an idea of what to expect during this celestial event.
What Do Neptune Retrogrades Mean in Astrology?
In astrology, Neptune is a tough planet to grasp the meaning of; it can feel elusive and intangible. The surface of the planet itself speaks to these themes, as it isn't solid but is rather made up of various gases that eventually merge with water and melted ice caps. Based on these characteristics, Neptune is symbolically associated with abstract themes and concepts like our dreams, glamour, high ideals, spirituality, and delusion.
Neptune retrograde isn't an astrological transit you need to stress too much about, especially since Neptune spends about half the year, every year, in retrograde. When Neptune is in retrograde, we are offered a chance for revision when it comes to our dreams and creativity. This period offers us a chance to go inward and reflect deeper on areas of our life where we are self-sacrificing or overidealizing a person or situation. This is your chance to ditch your rose-colored glasses, reignite your creative spark, and get rerooted in reality.
How the June 2022 Neptune Retrograde Will Affect the Zodiac Signs
June 2022's Neptune retrograde is taking place in the sign of Pisces and will affect the mutable zodiac signs the most: Gemini, Virgo, Sagittarius, and Pisces. Astrologer Maria Sofia Marmanides recommends that these signs really try and ground themselves during this time. "Neptune is asking these signs to really consider their hopes and dreams and really start paying attention to where their attention may be drifting, where they are losing focus on their ideals, and where they may be fooling themselves or others," Marmanides tells POPSUGAR.
Gemini (May 21-June 20)
Neptune retrograde asks you to reflect deeper on your legacy and the dreams you have for your future. Where do you want to be two decades from now? Are you taking steps toward manifesting your goals or are you relying on wishful thinking? This retrograde gives you a chance to go inward and regain your focus on the most expansive version of your life that you can dream up.
Virgo (Aug. 23-Sept. 22)
You're challenged with looking at your relationships with an honest filter. Are you engaging in self-sabotaging behaviors and patterns that are leaving you feeling unfulfilled? Do you tend to prioritize your partner or close friends' desires over your own? This is a powerful time to remove the wool from your eyes and take an unbiased look at your role in the dynamics of your closest relationships.
Sagittarius (Nov. 22-Dec. 21)
Neptune retrograde inspires you to take an internal inventory of your private world. Have you lost your way? This retrograde cycle invites you to explore where you come from and how that's impacted your current life. This is your chance to release yourself from generational patterns that have been holding you back and make any necessary changes to get you where you want to be.
Pisces (Feb. 19-March 20)
How have you been selling yourself short? Neptune retrograde is taking place in your sign, making its backward journey incredibly personal. If you've felt uncomfortable showing up as your full self, now is the time to ask yourself why. What changes can you make to live a more authentic life? This is an opportunity to find deeper alignment with your identity and owning all of you — especially your quirks — so you can confidently share all versions of yourself.