10 Ways to Have the Best Holiday Season Ever in New York City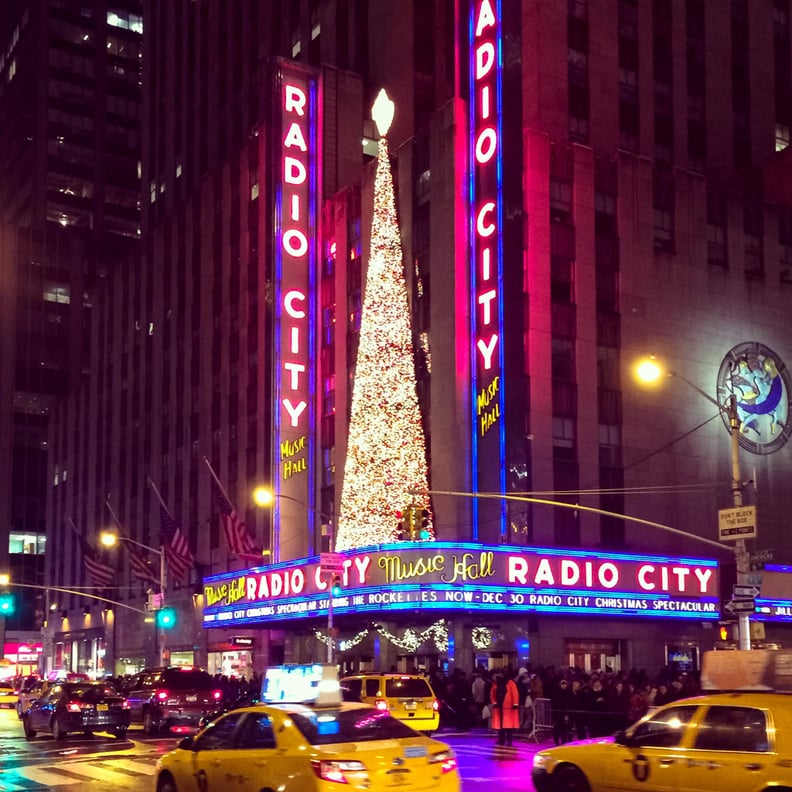 Kathryn McLamb
Kathryn McLamb
From the festive holiday markets to the jolly seasonal shows and traditional tree-lighting ceremonies, it's no surprise why so many people adore Christmastime in New York City. Simply put, this cosmopolitan corner oozes with so much holiday cheer that even Scrooge would start to feel warm and fuzzy. And the best part? Thanks to the abundance of budget-friendly yuletide fun, you can revel in this illuminated Winter wonderland without depleting your bank account.
So whether you're yearning to ice skate under the spectacular skyline or feast your eyes on the dazzling displays of decorations woven throughout the city, you're in for a real treat ahead, as we've covering all the bases and listing out the top things to do — including the merriest places to eat. You'll be well on your way to spending the most magical time of the year in one of the world's most magical cities!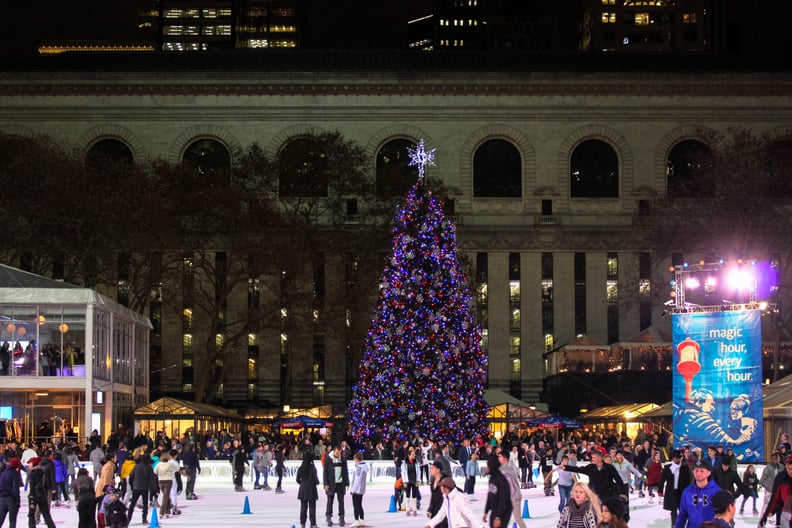 Lace up your skates and hit the rink.
When it comes to the holiday season in the Big Apple, there's no question that ice skating is one of the most celebrated attractions. Yes, it can be quite touristy, but it's also extremely picturesque, which is why everyone should experience hitting the rink at least once.
Whether you're seeking to skate beneath the twinkling Rockefeller Center Christmas Tree or glide across the ice in Central Park, you certainly have a multitude of options. But if you're looking for the best deal, definitely make your way to Bryant Park's Winter Village, as pictured above. Here, you can take a spin on the slick stuff for free. Although all rinks are known to draw rather large crowds, the one at Rockefeller Center is notorious for staying packed. So if this experience is on your holiday bucket list, I highly recommend arriving as early as possible.
My husband and I arrived at 8:00 a.m. on a weekday morning with hopes of being some of the first people in line since the rink doesn't open until 8:30 a.m, yet we turned the corner and found faces already anxiously waiting. So, yes, the earlier you can arrive, the better!
See the Radio City Christmas Spectacular.
What better way to literally kick off the holiday season than by taking in the Radio City Christmas Spectacular starring the magnificent Rockettes? Trust me, there's a reason these mesmerizing dancers have been kicking up their tap shoes since the 1920s. This seasonal show is truly an experience like no other.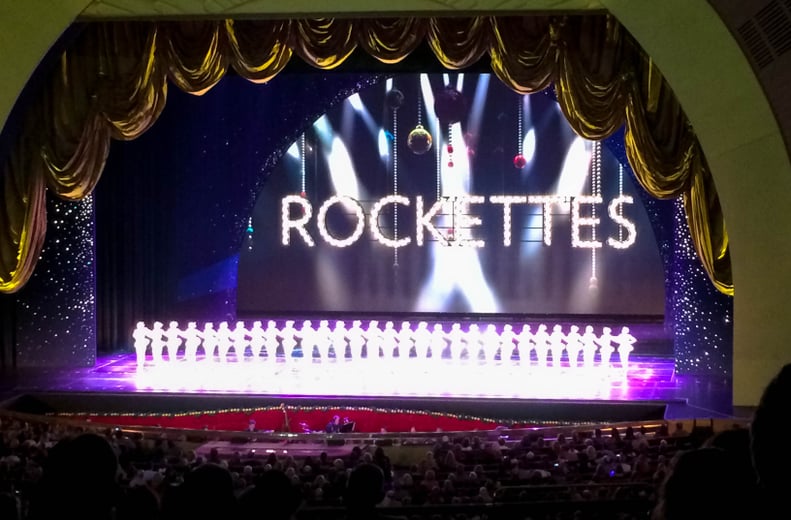 And thanks to all the high kicking, a flying Santa, and 60,000 pounds of props — including a live camel — you're guaranteed to leave feeling merry and bright.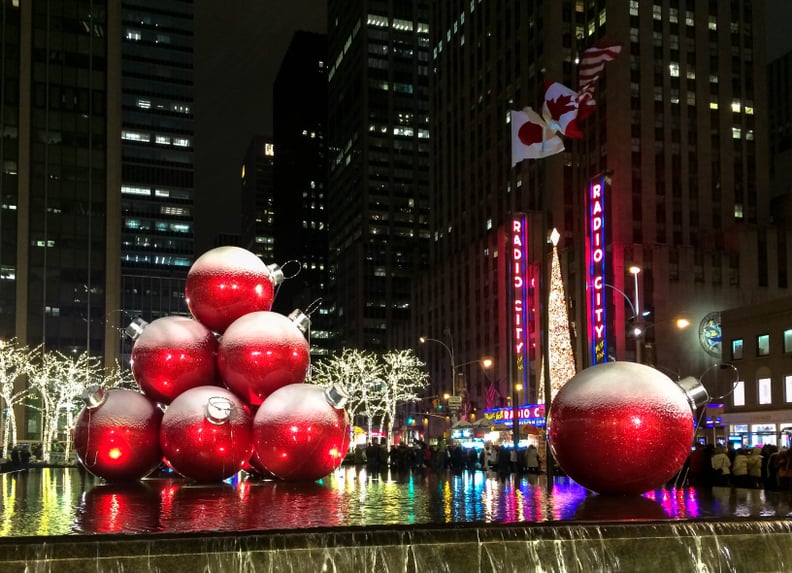 Once the curtain has been drawn on the show, you can continue the festivities by embracing the delightful display of decorations right across the street from Radio City Music Hall.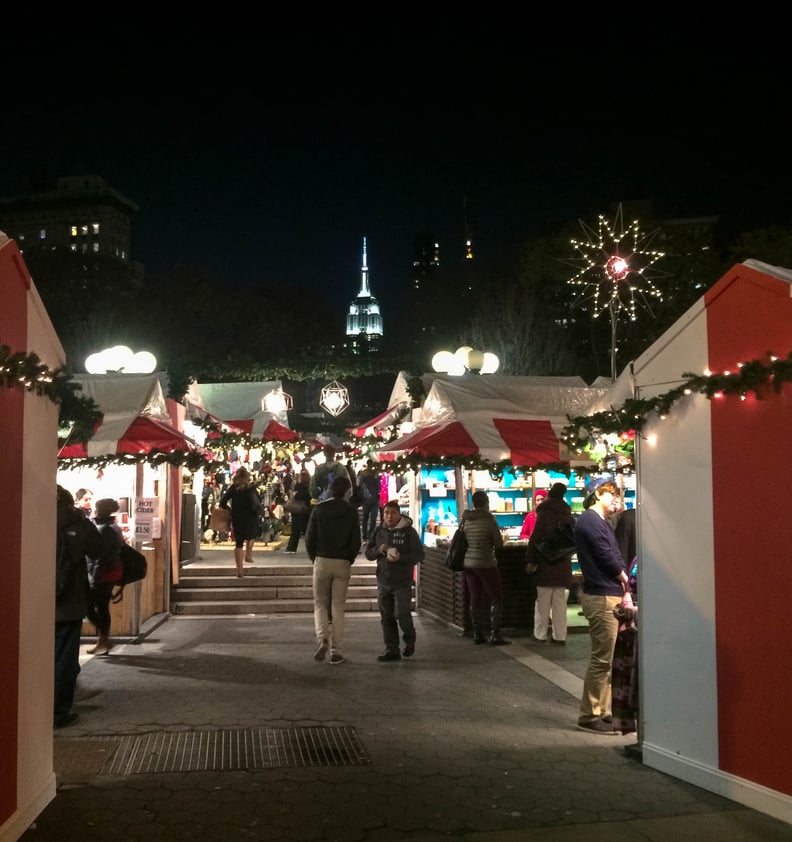 Meander around the various holiday markets.
If you haven't finished all your gift buying, make sure to check out the various holiday markets peppered throughout the city. One in particular not to miss is the Union Square Holiday Market. Not only has this been hailed a must-visit destination for unique gifts created by local artisans, but it's also conveniently located in the heart of Midtown.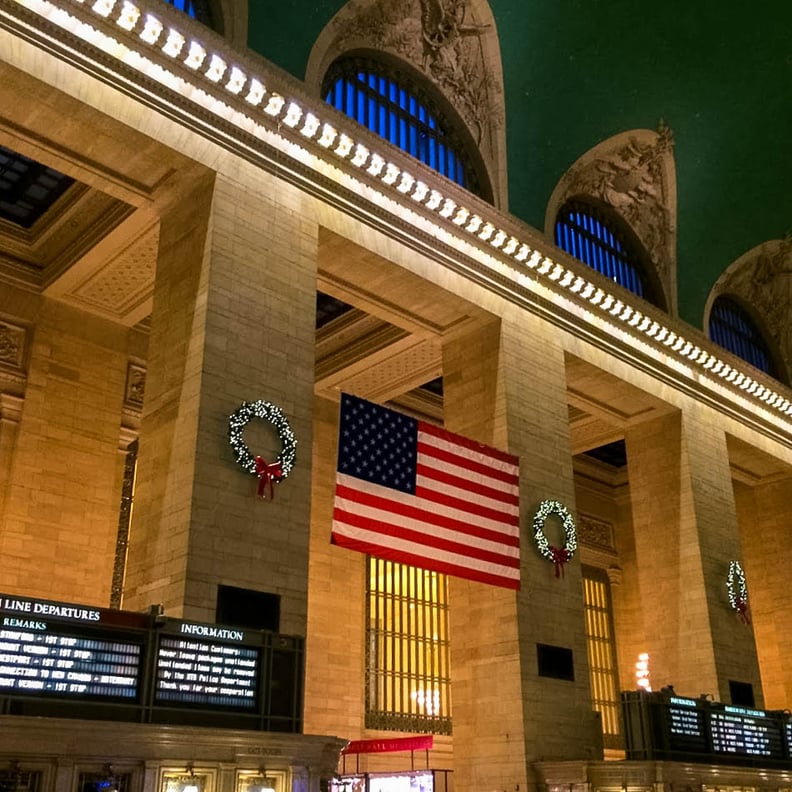 Another great option is the Grand Central Holiday Fair. Located in the breathtaking, historic Vanderbilt Hall, this market offers a phenomenal selection of handmade products, including jewelry, art, and children's toys.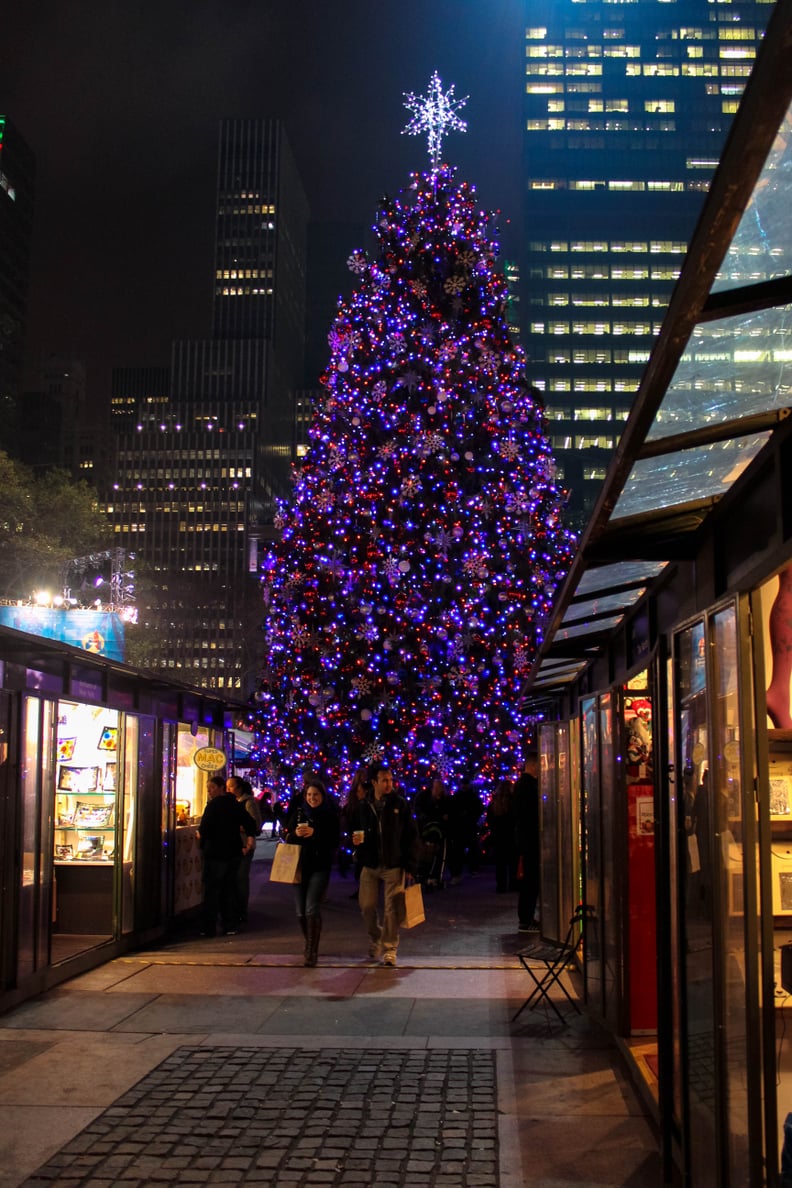 Don't forget to swing by the Winter Village at Bryant Park. Along with the 17,000-square-foot ice rink, this area is also home to more than 125 holiday shops and kiosks ready to infuse you with cheerful Christmas spirit.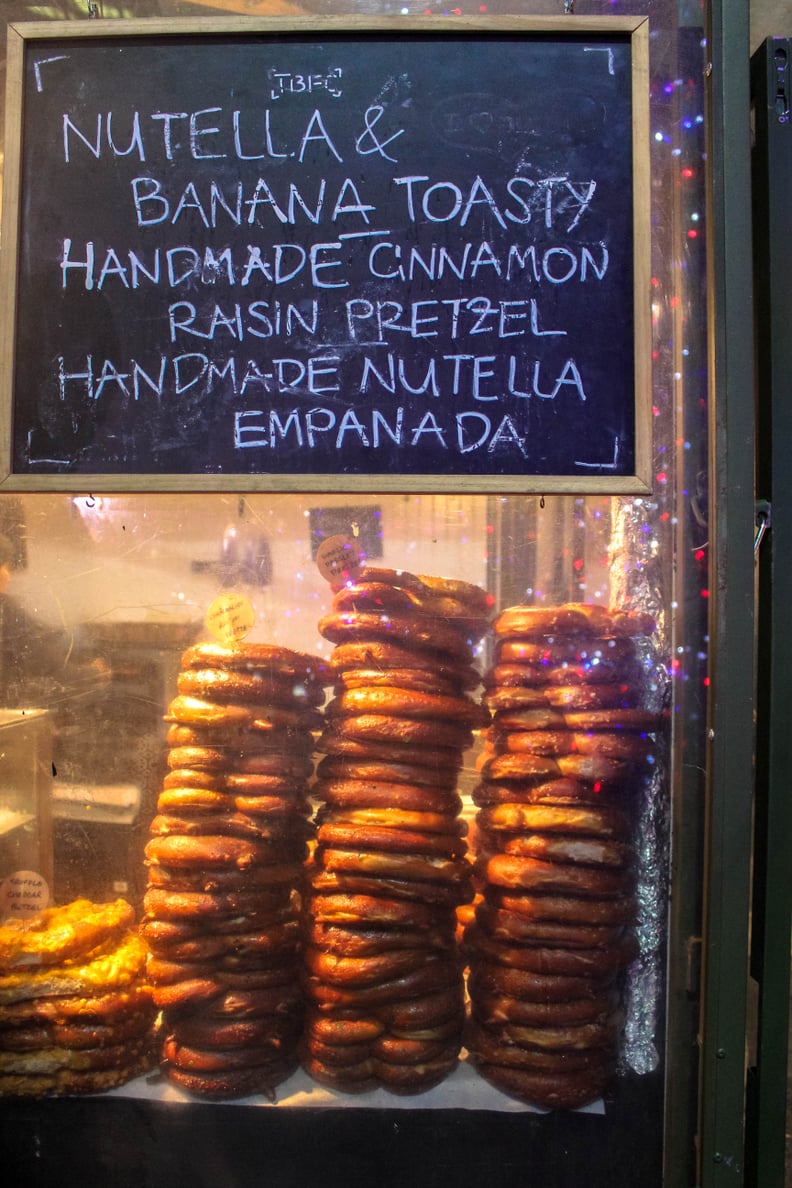 Plus, you can snack on tasty treats from the delicious pop-up eateries. Handmade cinnamon-raisin pretzels? Yes, please!
Did I mention there's also pillowy glazed doughnuts and cheesy, twisted breadsticks? You know, to go hand in hand with the gallons of warm apple cider. Just one stop here and your taste buds will be forever thankful.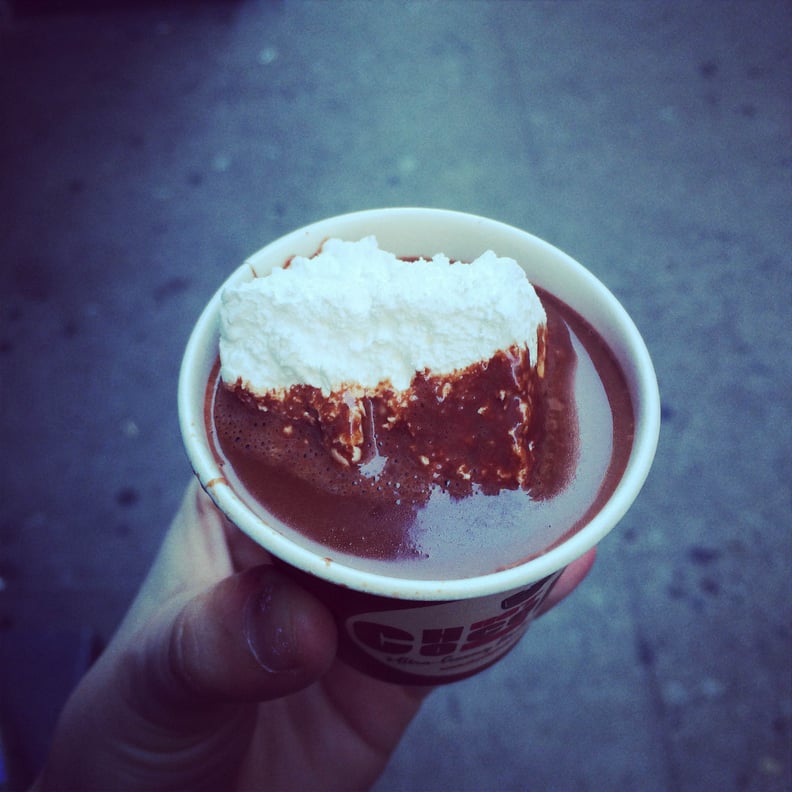 Warm up with some of the most delicious hot chocolate you'll ever taste.
If your mouth waters at even the thought of creamy hot chocolate, then you certainly cannot miss stopping by City Bakery. Think: thick, liquid chocolate topped with a floating homemade marshmallow. Yes, it's as decadent as it sounds. And trust me, it's definitely not your average cup of cocoa.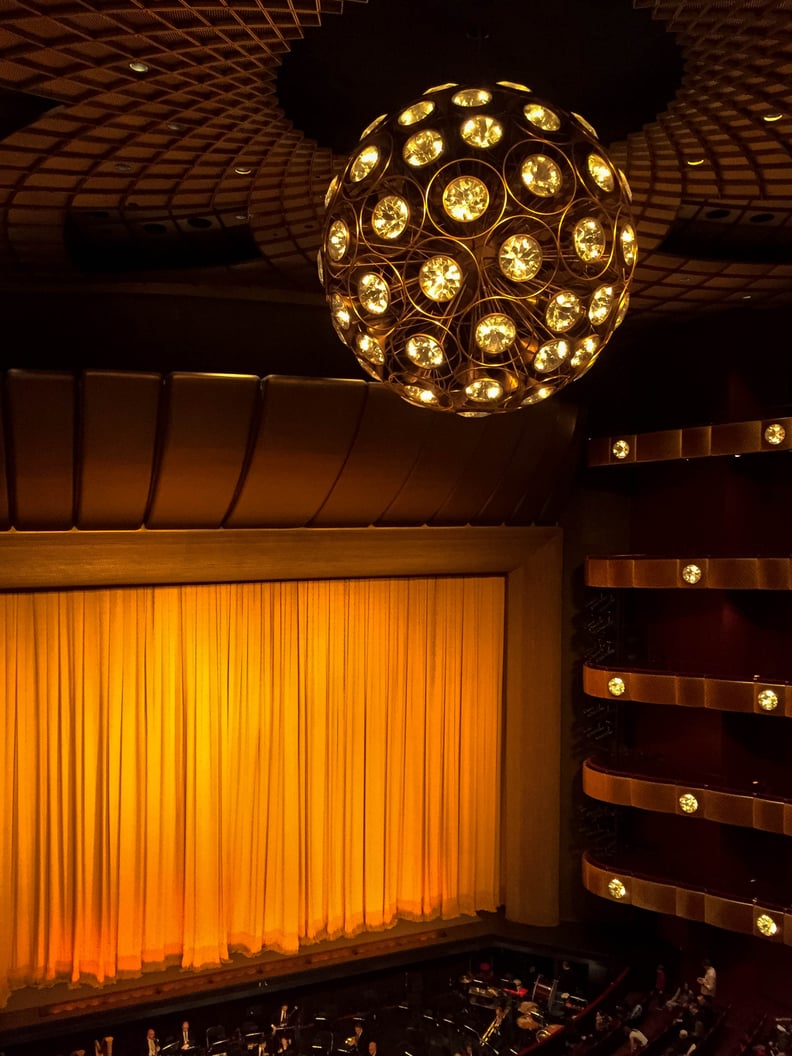 Become inspired by watching The Nutcracker performance live at Lincoln Center.
From the moment the lights dim, you'll immediately realize why the New York City Ballet's annual production of George Balanchine's The Nutcracker holds such a special place in so many hearts. With approximately 90 dancers, 62 musicians, 32 stagehands, and two casts of 50 students from the School of American Ballet, this performance will certainly be one you'll never forget. Experience the excitement of SantaCon.
Craving to partake in some holiday shenanigans? Look no further than the massive annual bar crawl known as SantaCon. Because where else can you join thousands of other people dressed as Santa Claus and literally stop traffic in one of the busiest cities across the globe?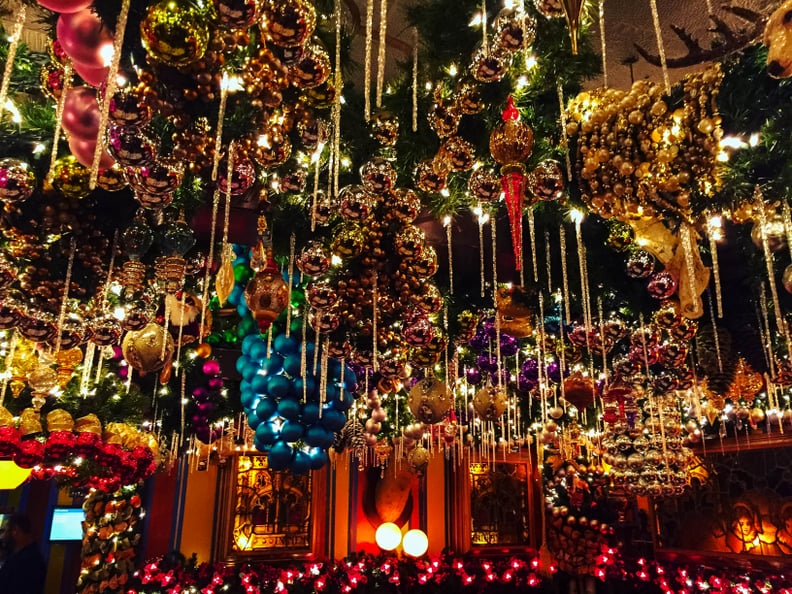 Marvel at the hundreds of glitzy decorations at Rolf's.
For a dazzling dining experience, head over to Rolf's during your New York City holiday visit. Nestled in the heart of Gramercy Park, this German restaurant is famed for its elaborate festive decor, not to mention its menu of savory schnitzels. Yet with popularity comes crowds, so expect a bit of wait to be seated, especially since this place is extra cozy when it comes to size.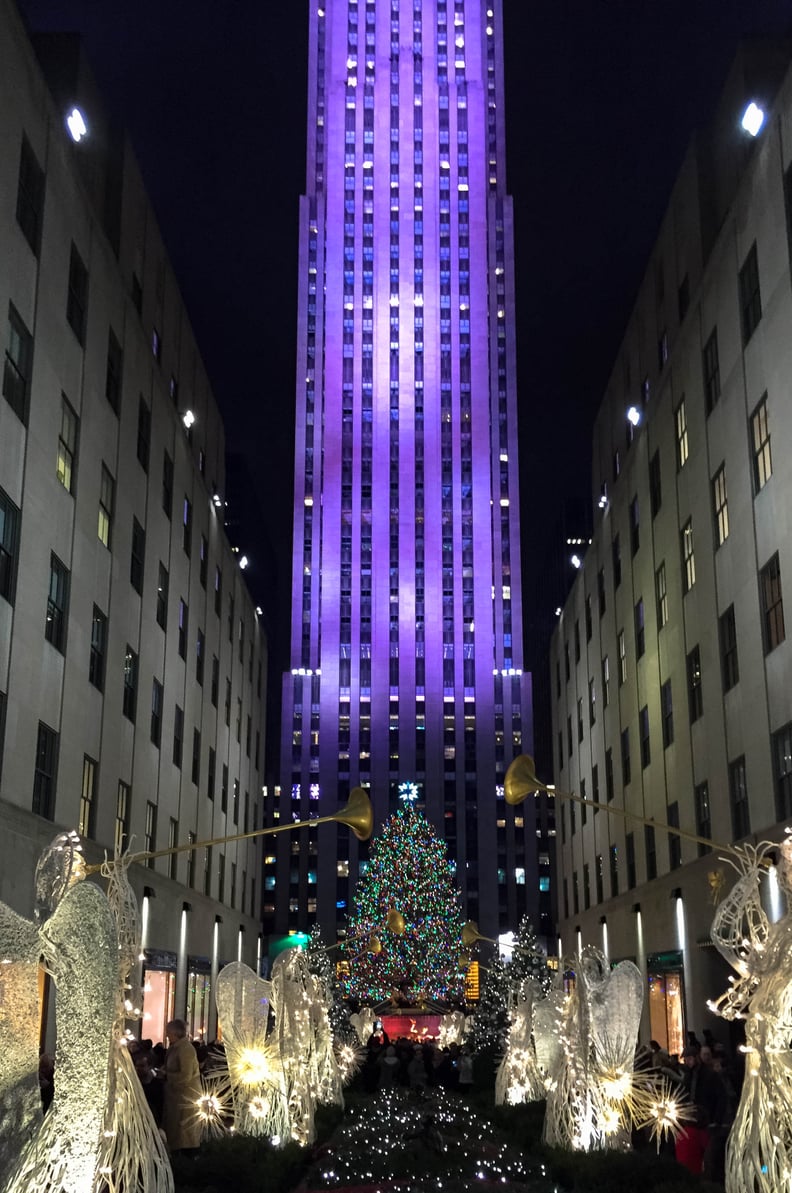 Walk down the gloriously decked-out Fifth Avenue.
Eager to gaze upon Manhattan's most mesmerizing Christmas displays? Well, say hello to the world-renowned Fifth Avenue. From the timeless Herald Angels at Rockefeller Center (pictured above) to the beautifully decorated department store windows heading uptown, prepare to have the joyful sensation of the holidays rush over you as you wander throughout the streets.
If you want the ultimate sightseeing experience, start at Macy's on 34th Street and walk your way up along Fifth Avenue until you reach 59th Street.
Whatever route you take, be sure not to miss the incredibly impressive window exhibits at Bergdorf Goodman. Thanks to the extreme craftsmanship that goes into each display, these window installations are as highly anticipated as the arrival of seasonal Starbucks cups and months full of all-peppermint everything. Sing catchy Christmas carols in Washington Square Park.
When seeking to spread — and soak in — holiday cheer, nothing can quite compare to the annual caroling that takes place under the illuminated arch in Washington Square Park on Christmas Eve. And don't worry about whether or not you can carry a tune as all are welcome to partake in this cozy (and free!) musical gathering. Feast your eyes on some of the most opulent decorations in the world.
Despite all the yuletide razzle-dazzle oozing from Manhattan during the holiday season, no trip to the Big Apple would be complete without making your way to Dyker Heights. With over 100,000 people flocking to this suburban Brooklyn neighborhood each year to witness some of the most over-the-top, opulent decorations in the world, it's no surprise why the hyped "Dyker Lights" have become a can't-miss seasonal attraction.
From ginormous inflatable Santas and snowmen to colorful light displays spilling over homes, roofs, and gardens — Christmas carols are even blasted from loudspeakers — get ready to continuously pick up your dropping jaw. Trust me, Clark Griswold has nothing on this luminous neighborhood.
Just don't forget to bundle up before heading over, as you'll be zigzagging your way outside for hours in disbelief. Oh, and sunglasses are also a good idea!