Before You Travel in 2019, Here Are the Best (and Worst) Airlines, According to Experts and Fliers
When planning a trip in the US, it's hard to decide which airline is actually best-suited for you and your travel style. We've all heard horror stories of airlines having poor customer service, hidden baggage fees, or uncomfortable seats, so when it's time to book your flight and you have to choose between a few different airlines, you should compare the pros and cons. Whether you're in coach or first class, the airline can make or break your travel experience.
That's why I've asked travel and airline experts, researched each airline, and read through the most recent 2019 customer reviews to bring you the 11 major US-based airlines ranked from worst to best for this year.
11 Spirit Airlines
Year after year, the Florida-based Spirit Airlines is known for garnering a poor reputation. According to recent 2019 TripAdvisor reviews, Spirit Airlines has tons of hidden fees, super smalls seats, a history of lost baggage, rude gate attendants, and terrible customer service. There was even an alleged recent incident where the plane's staff closed off an entire bathroom for themselves on a plane with more than 200 fliers.
10 Frontier Airlines
Frontier might not be your first choice of airlines, but when seeking a budget-friendly plane ticket it's usually the lowest there is. The airline often puts out flash sales on domestic flights for as low as $20, but the overall flight experience may not be worth it. More than 35 percent of Frontier's customers rated their experience with the airline as "terrible" on TripAdvisor. The various reports of long delays and canceled flights are what put it so low on this list.
09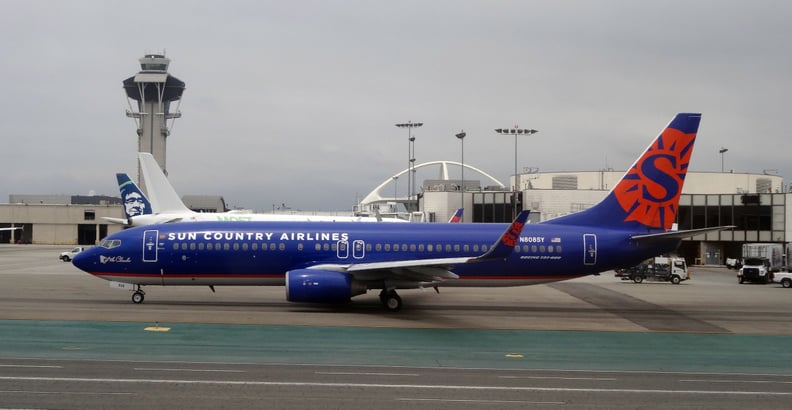 Sun Country Airlines
While Sun Country Airlines may not be as well-known as the others, that doesn't mean it's entirely all that bad. However, it does seem to be going downhill over the past few years and into 2019. What makes Sun County Airlines lower on this list is that while they promote their brand as a low-budget carrier, there are many hidden and added fees that increase the actual price in the end.
08 American Airlines
American Airlines is pretty mediocre in terms of on-time departures and customer satisfaction. However, the airline is definitely due to refresh their seats and cushions, as it's not the most comfortable experience. On the up side, Brian Kelly, CEO and founder of The Points Guy, told POPSUGAR, "American Airlines is great because of their flagship lounges, full-meal dining, and delicious food." We all love an airline with quality food!
07 Allegiant Air
With more than 50 percent of customer reviews rating Allegiant Air as "average" on TripAdvisor, and through reading reviews based off of firsthand experiences, it's evident that travelers are mostly booking this airline for cheap weekend getaways and last-minute trips. It's a no-frills airline, so you get what you pay for, including cramped seats.
06 Hawaiian Airlines
Hawaiian Airlines has made it higher up on the list mostly for its exceptional service and superfriendly staff. They also offer amenities that other airlines don't and pay attention to detail. For example, they serve egg sandwiches for breakfast and complimentary rum punch to get in the Hawaiian mood. A huge plus is that every seat has an easily accessible charging station and a phone or tablet holder.
05 Southwest Airlines
The key factor when it comes to Southwest: no hidden fees! Kelly said, "Southwest is a favorite of mine for the ability to check bags and change flights without fees." Southwest remains a fan favorite in 2019, mostly due to its transparency, customer service, and efficient travel processes. The pilots and flight attendants are known for having a great sense of humor and making everyone on the flight feel comfortable.
04 United Airlines
United has an outstanding loyalty program and great in-flight amenities and services. Travelers can choose from a variety of food and drink selections based on the route and duration of each flight, both complimentary snacks or additional purchase options with the "Bistro on Board" menus. United has made an effort to become more passenger-friendly coming into 2019, and it seems to be working in their favor.
03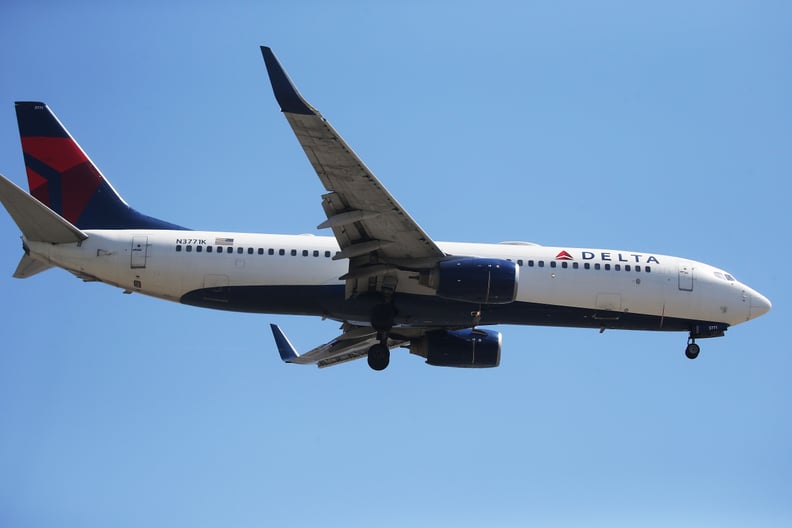 Delta Air Lines
Delta's flights are known for being on time or early. The airline's seats are extremely comfortable and, unlike other airlines, there's plenty of legroom. "Delta Airlines excels in key categories like on-time departures and arrivals, baggage fees, involuntary bumps, and lost baggage," Kelly said. "According to our annual reports over the years, nearly 89 percent of Delta flights made it on time last year. Compare that with only about 82 percent for the rest of domestic airlines. And only 0.6 percent of Delta flights were canceled — less than half the rate of the other domestic airlines."
02 JetBlue Airways
JetBlue is a true gem in the airline world. There are free snacks, televisions with complimentary shows and movies, and the ability to bring a carry-on bag for no additional fee. When you're ready to treat yourself to a first class experience, fly JetBlue's Mint class for extra space to lay down, refreshing hot towels upon boarding and landing, plush pillows and blankets, more food options, and attentive flight attendants.
01 Alaska Airlines
More than 80 percent of Alaska Airlines' customer reviews on TripAdvisor were rated as "very good" or "excellent," which shows why it's No. 1. "Alaska has a peerless frequent-flyer program and a high rate of customer satisfaction, with only 0.58 complaints lodged per 100,000 fliers — less than a third that of other airlines," Kelly said. "Its robust cabin features include one of the youngest fleets in the US and little features, like ensuring that each of its passengers has electric power at their seat."