I'm a Full-Time Travel Editor, and I Just Stayed in a Hotel For the First Time Since COVID-19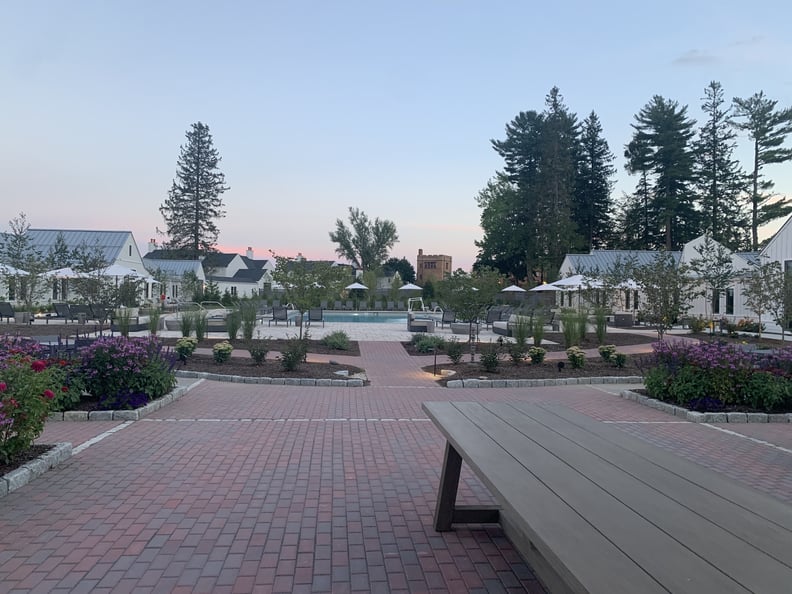 Lauren Dana
Lauren Dana
After months of self-isolation as a result of the ongoing COVID-19 pandemic, chances are you're one of many individuals who are itching to indulge in a much-needed — and well-deserved — escape. And while many vacations have been put on hold, you can still safely enjoy a long weekend (or midweek) getaway somewhere close to home — as long as you're taking necessary precautions and following social-distancing guidelines. My fiancé and I recently did just that when we embarked on a weekend trip to the brand-new, 100-room Miraval Berkshires in Massachusetts.
As a travel writer and editor, I'm used to staying in hotels quite often. However, this was the first time I had slept in a bed other than my own since March 15, and, in all honesty, I wasn't sure what to expect. The 380-acre resort offers dozens of on-site activities from beekeeping to equine therapy to cooking demonstrations to fitness classes, and in the name of research, I was determined to try as much as I could while I was there. I did a cardio drumming class (face masks automatically make any workout way more challenging) and zip-lining, and I even got a massage (masks, handwashing, and temperature checks were all requisites).
Upon arrival, we were greeted by several staff members, all clad in matching face masks (as were we, of course). After we checked in, we grabbed lunch indoors (I hadn't eaten indoors anywhere but my own home since COVID-19) before embarking on a property tour. Thankfully — and to no surprise — Miraval Berkshires had strict protocols in place. In addition to the many hand-sanitizing stations available, the resort also offered face masks (which turned out to be super convenient, as my mask ended up breaking by the pool). Each staff member received specialized COVID-19 training and underwent daily temperature checks. Plus, there were also designated sanitation managers, who were responsible for maintaining cleanliness around the property. Every hour, employees were tasked with wiping down high-touch-point areas, such as doors, bathrooms, and more.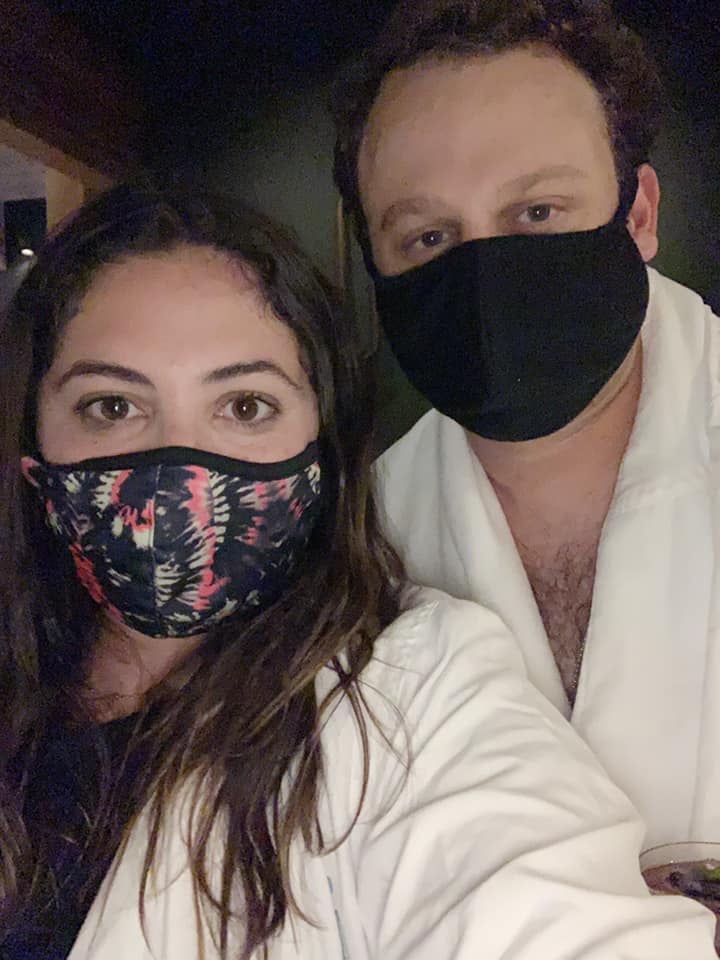 When it was time to head to our guest room, we were pleasantly surprised to find a "seal" on our door, which indicated that our room had been properly and thoroughly sanitized. Guests had the choice to opt out of daily housekeeping, which is what we chose to do, but we did request new towels daily, which were promptly and safely delivered directly to our door. I also always pack a compact hand sanitizer bottle with me wherever I go, and I highly recommend it.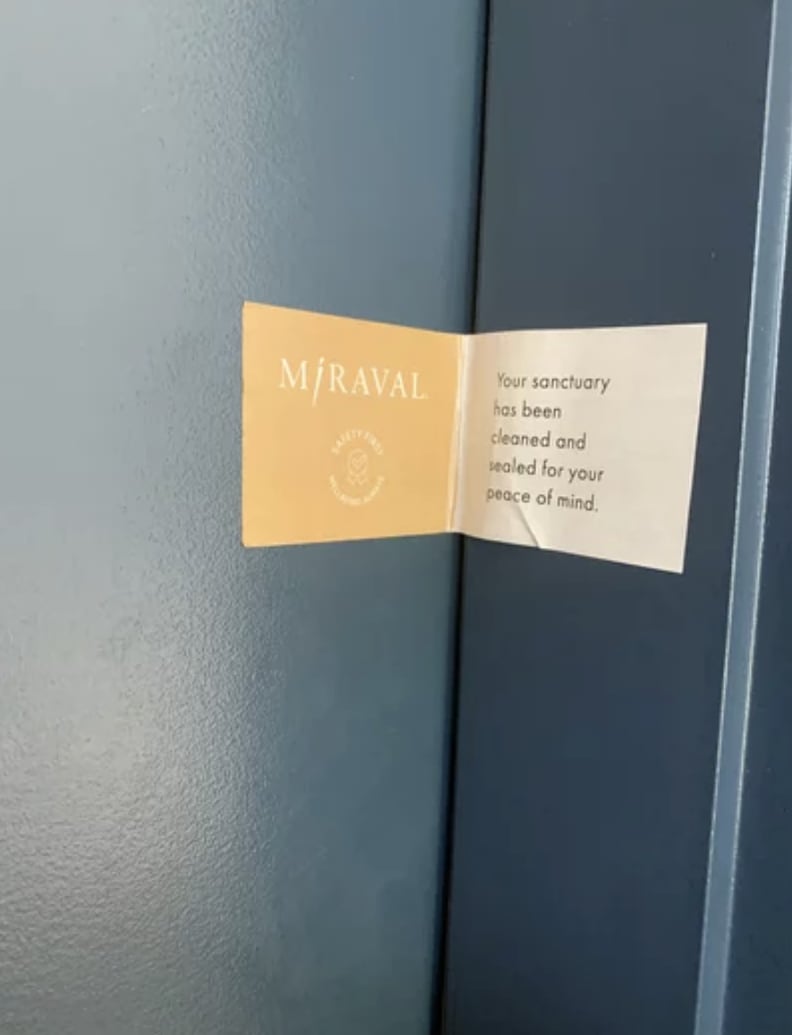 While I wasn't sure what to expect while staying in a hotel in the age of COVID-19, I definitely enjoyed the experience (I miss it already!). At first, it was certainly strange and unnerving to see everyone clad in face masks, but I reminded myself that these precautions were necessary and designed to protect guests and staff alike. Eventually, the mask-wearing weirdness wore off. Plus, since the property was not operating at full capacity, my fiancé and I felt as if we knew all of the other guests and resort staff.
Taking a vacation right now is scary. And while faraway or extended trips aren't recommended, small weekend getaways can be great for your mental health. You can safely escape, relax, recharge, and get ready for the weeks and months ahead. Plus, when you get home, you can plan that future trip!