01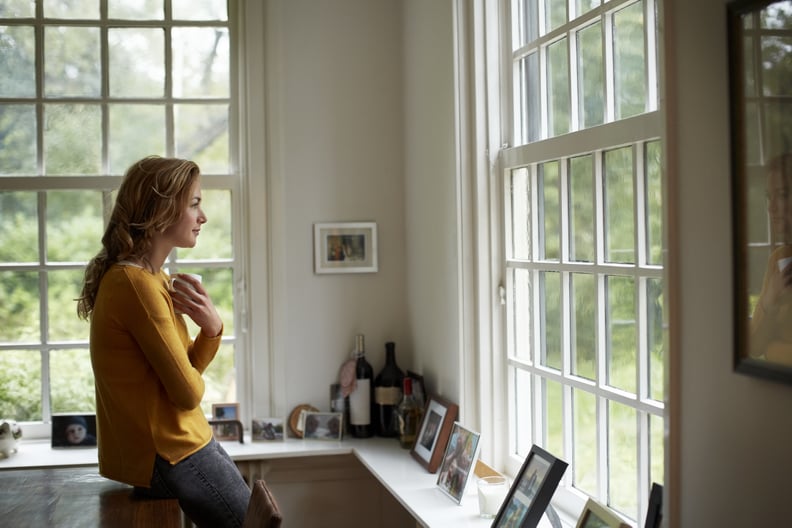 Try to Stay Positive
We know, we know, sometimes it's easier said than done, but try to think of this as an opportunity to focus on things you wouldn't typically have time for, whether that's reconnecting with friends and family or practicing self-care. Changing your mindset can often have a positive effect. "To get through quarantine fatigue, the best thing to do is to put a different spin on it," Carole Lieberman, MD, a board-certified psychiatrist, told POPSUGAR. "Look at each day as a gift of time."
02
Keep a Schedule
Patricia Celan, MD, a psychiatry resident at Dalhousie University in Canada, recommends giving yourself a set schedule every day. This includes sleeping at typical times, eating regular meals, and getting in some exercise. When so much of the world around you is chaotic, keeping some sense of structure in your life can help.
03
Get Enough Sleep
"Guard your sleep like it's your best friend . . . because it is," Carla Manly, PhD, a practicing clinical psychologist and stress expert, told POPSUGAR. A lack of proper sleep can increase your stress levels, so it's important to make sure you're getting enough of it. "To protect your sleep, go to bed at a set time each evening, lower lighting levels a few hours before sleep, avoid caffeine and sugar after 3 p.m., and keep technology out of your bedroom," she said.
04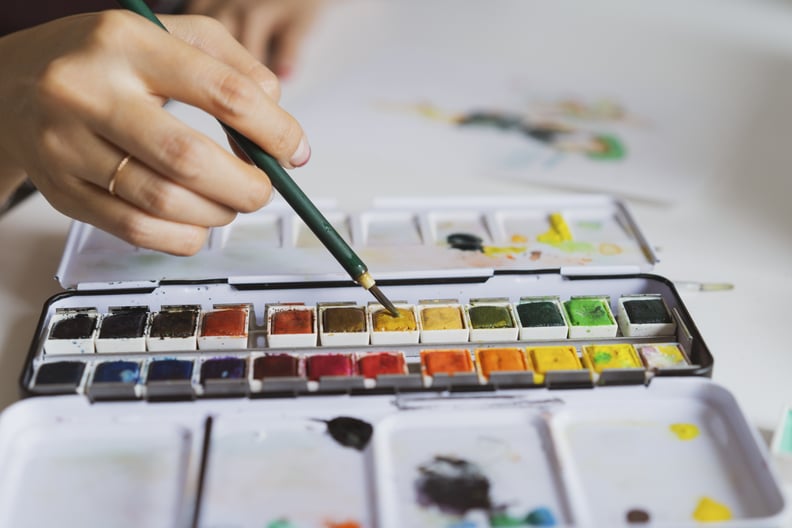 Take Up That Hobby You've Been Considering
You've probably seen every one of your social media friends taking up hobbies over the past couple months, and now it's your turn. Dr. Celan told POPSUGAR that now is the perfect time to dive into something you've been meaning to try. It can give your brain something else to focus on so you're less concerned about the things in the world you can't control.
05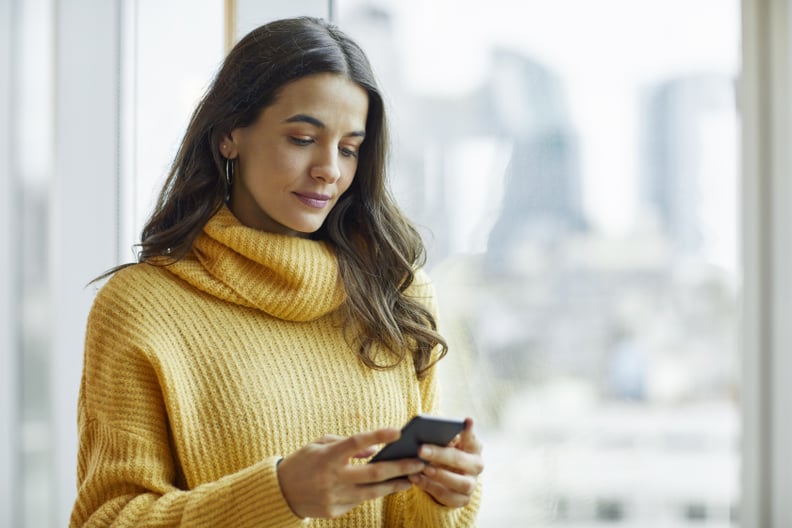 Use Technology in Moderation
Dr. Manly recommends seriously limiting your time on social media and other forms of technology if it's starting to weigh on you. "If you're feeling stressed by too many Zoom sessions, phone calls, or texts, simply let others know that you need a digital timeout to protect your sanity," she told POPSUGAR. However, don't feel like you have to step away if you don't want to, because you also need human interaction while you're practicing social distancing. Keep in touch as much as your stress levels will allow.
06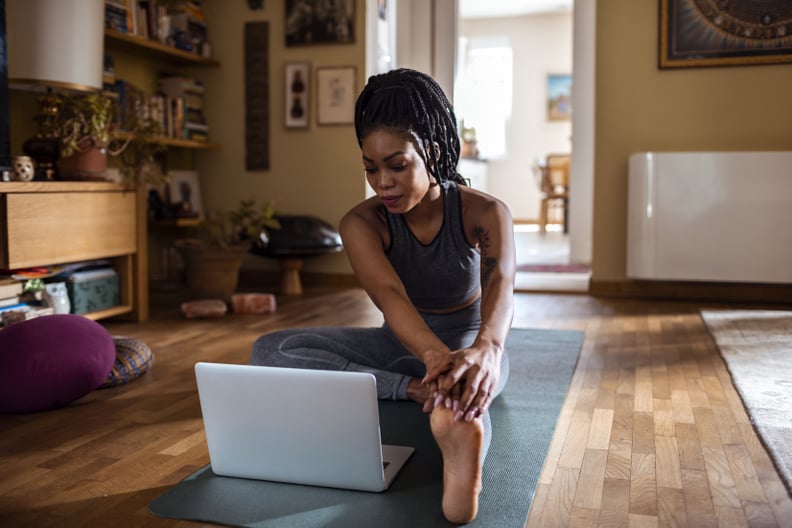 Exercise
You already know how good exercise is for you, and the benefits for so-called "quarantine fatigue" are no different. "Whether you take a timeout to stretch, practice kickboxing, take the dog for a walk, or engage in an online yoga class, frequent exercise is a surefire way to boost your mood," Dr. Manly told POPSUGAR.
07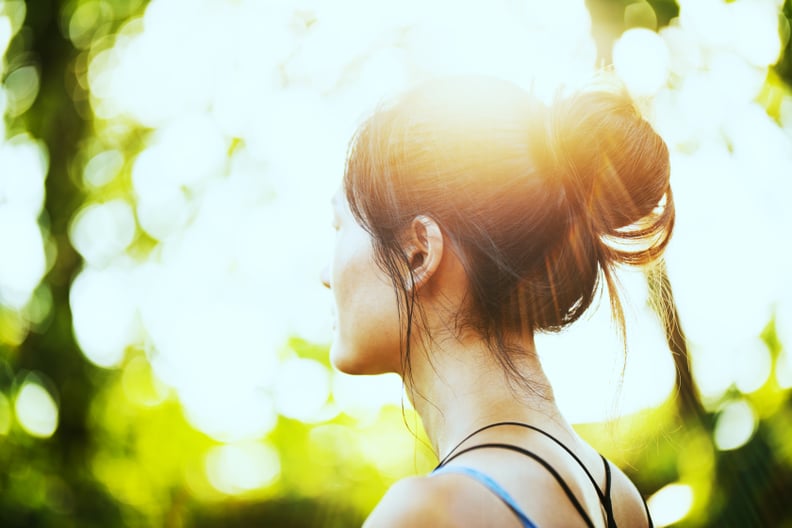 Breathe
"Neurobiologically, [staying home] can trigger the body's stress response," Dr. Manly told POPSUGAR. "When stress becomes chronic — as it can when we are in lockdown — the resulting elevated levels of cortisol and adrenaline damage both mental and physical health." It's so important right now to stay mindful and breathe through it all. Take some time each day to just quietly be by yourself and try to relax. Similarly to thinking positive thoughts, this mental shift can help calm anxiety.
08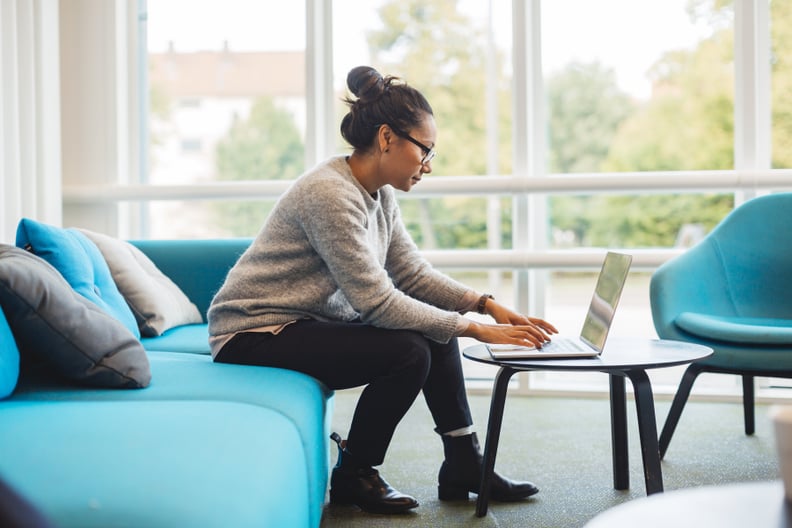 Don't Be Afraid to Ask For Help
If you feel like the stress related to COVID-19 is getting to be too much for you, don't be afraid to reach out for help. Whether that's to family, friends, or a mental health professional, someone will listen and be there to support you.