Harry Potter and the Order of the Phoenix Newspaper Headline
We Can't Believe We've Never Noticed This Hilarious Harry Potter Detail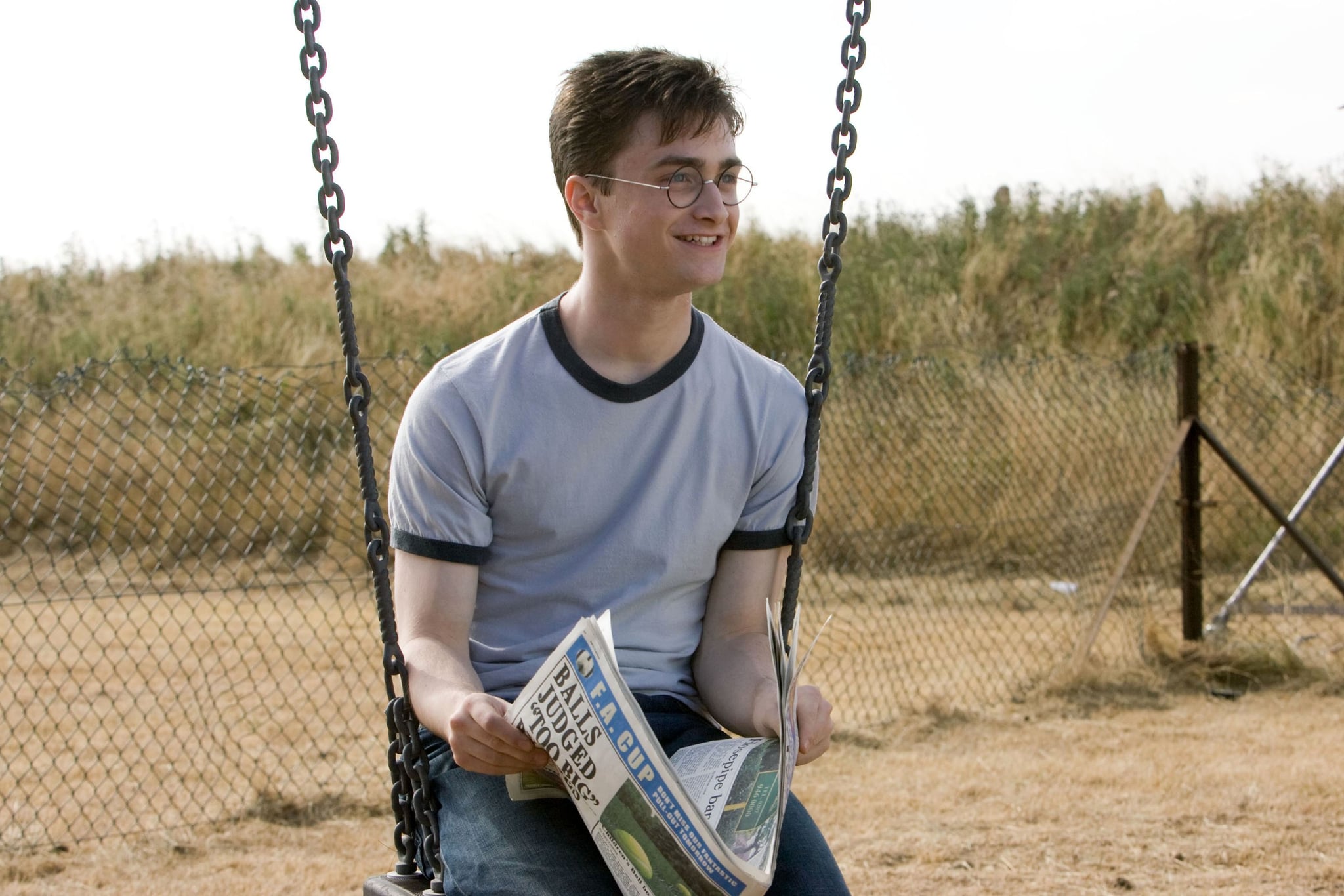 We've stumbled across a hilarious detail in the Harry Potter and the Order of the Phoenix film you probably haven't noticed before. In this still from the opening, you see Harry holding a newspaper while he sits on a swing. In the movie scene, you don't get a good look at the paper before Harry is interrupted by Dudley and his cronies, and then dementors approach, causing the paper to swirl around the playground. In the movie still, however, we get a better look at the paper.
Seems normal enough. But look closer: the headline on the newspaper? "Balls Judged 'Too Big.'" Yep, we're really mature. Whether this is meant to reference Harry's reckless behavior (classic Gryffindor, am I right?), or it's the result of someone in props with a dirty sense of humor, we love this hidden joke. We also like to think Daniel Radcliffe personally requested this headline.
Update: An eagle-eyed reader spotted one more dirty pun regarding the F.A. Cup (officially called the Football Association Challenge Cup). The paper's mast reads, "Don't miss our fantastic pull-out tomorrow." Yeah, they went there.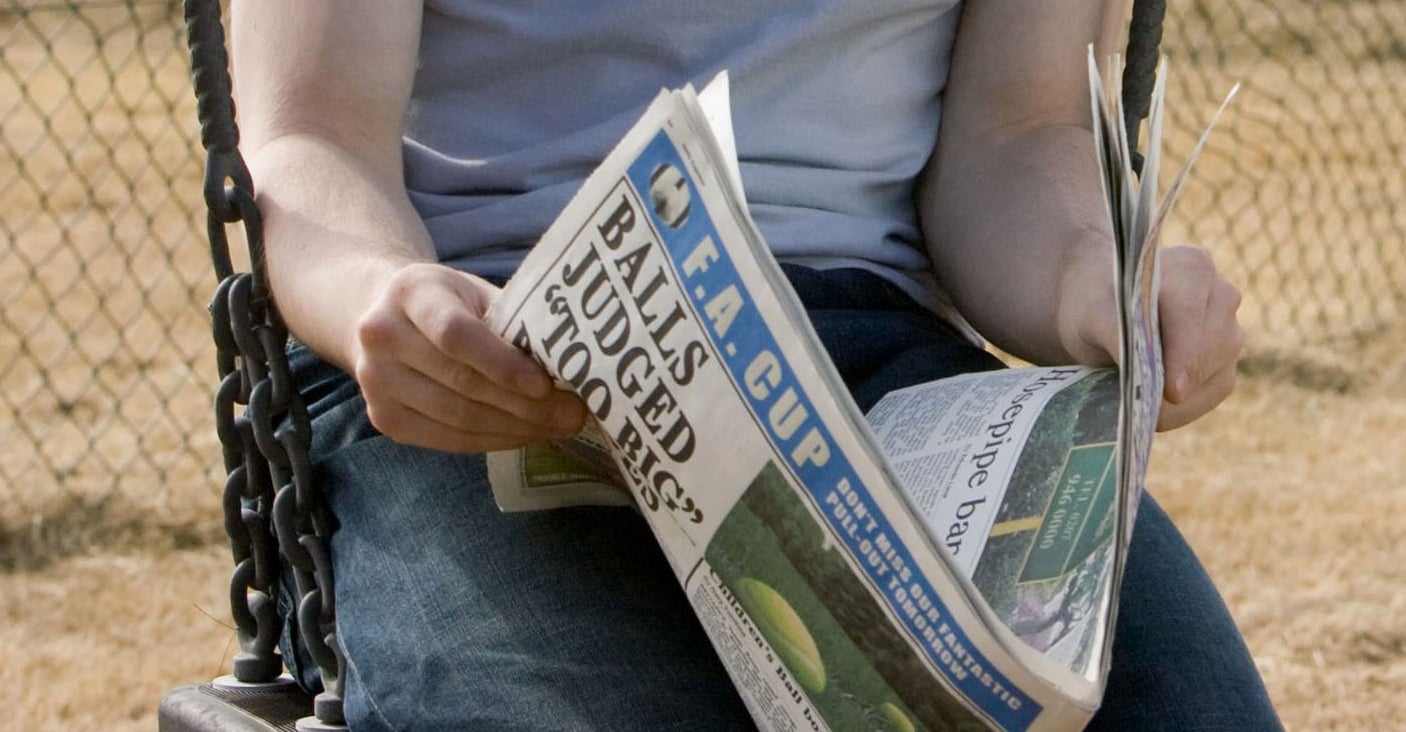 Just when we thought we'd read every theory, plot coincidence, and Easter egg from the Harry Potter series.