Harry Potter and the Deathly Hallows Theory
J.K. Rowling Said THIS Is Her Favorite Harry Potter Theory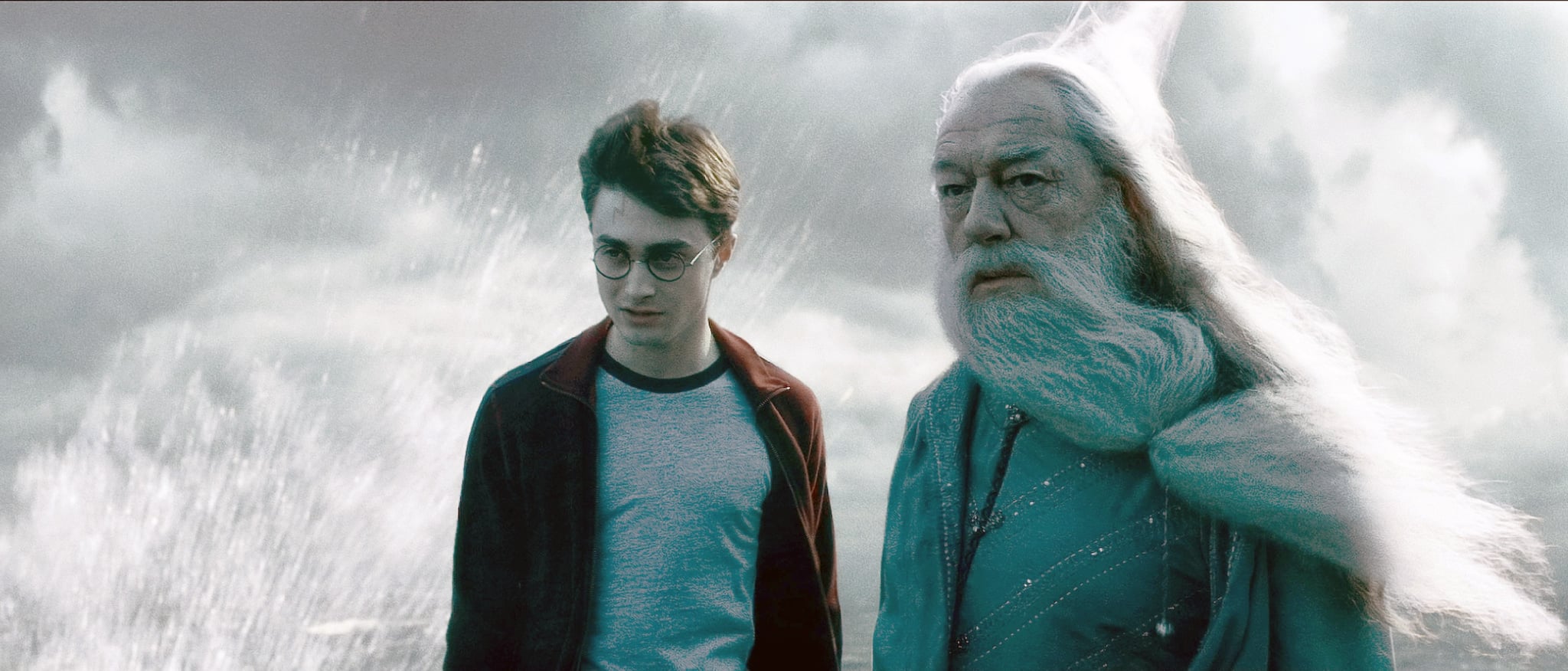 The first Harry Potter book came out almost 20 years ago, but not a day goes by where new theories and plot coincidences don't shock us all (and make us want to reread the entire series). J.K. Rowling keeps up with them too and she recently answered a fan's question about which is her favorite.
@jk_rowling what's you favourite fan theory??✌️💚

— Abbie Owen-Jones (@AbbieOJ_) August 21, 2015
Dumbledore as death. It's a beautiful theory and it fits. https://t.co/QqTQm2QnI0

— J.K. Rowling (@jk_rowling) August 21, 2015
That mind-blowing revelation comes from Tumblr user harryjxmespotter, who compares Dumbledore to death in "The Tale of the Three Brothers."
If you remember, the tale was about the Peverell brothers, each possessing one of the Deathly Hallows — the elder wand, the invisibility cloak, and the resurrection stone. The long-standing Internet theory is that Harry Potter, Snape, and Voldemort are modern-day representations of the three brothers.
Voldemort is associated with the older brother, who was obsessed with power. Snape is basically the middle brother, who can't let go of his past love, Lily, and dies a sad death still loving her. This leaves Harry to take on the role of the youngest brother, and Harry himself literally possessed the invisibility cloak.
The only piece of the puzzle that makes this theory even more plausible is that Dumbledore himself is death. "He greeted Harry at King's Cross and was the one behind Snape and Voldemort's death," harryjxmespotter wrote. See the entire post below:
Shocked? We thought so.