How To Clean Your Computer Screen
How-To: Clean Your Computer Monitor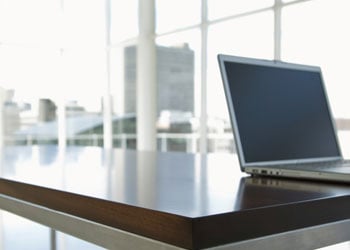 Since 60 percent of you have more than one computer monitor, you should take the time to keep them fresh and clean to enjoy for years to come. However, cleaning your screens isn't as simple as grabbing your household cleaner and giving them a scrub. LCD screens and computer monitors are particularly fragile, and since they can get so expensive, you'll want to take extra care to make sure you're cleaning them properly.
I have a few tips on how to keep your monitors squeaky clean and healthy after the break.


First, stay away from any all-purpose household cleaners and anything containing acetone, ammonia, or alcohol, which will strip away your LCDs protective coating.
Power down your monitor before you begin.
Start by using a soft cloth (like microfiber) to dust off your monitor and gently wipe down your screen. Steer clear of paper or bath towels, which will cause scratching.
If a dry wipe down won't cut it, use a lightly moistened cloth to give your monitor a good cleaning. Try using distilled water, or a 50/50 mixture of white vinegar and distilled water.
Use light, rapid circular movements, which will help reduce streaking.
If you don't want to chance your own cleaning mixture, you can also pick up a pre-made solution like iKlear, which is good for cleaning your computers, as well as other gadgets and monitors.