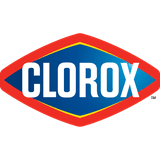 Despite how deep of a clean you're doing, there are always a few high-touch areas that sneak up on you — and those spots can be the most germ-filled in the house. As cold and flu season gets into high gear, it's even more important not to neglect these oft-forgotten areas in the home in order to keep your family safe.
According to the Cleveland Clinic, the best way to rid those germs from your home is to follow a few best practices: first, wipe off whatever dust or grime might be on the surface, then use your disinfectant, discard any waste like paper towels, and thoroughly wash your hands. It also has a few tips for making your cleaning practices more effective. It recommends you clean and disinfect in an organized and methodical manner so surfaces aren't missed, clean and disinfect from high to low areas so any dirt or dust is dislodged from above and removed when lower surfaces are cleaned, and avoid wiping two different surfaces with the same cloth or wipe to minimize cross contamination.
Keep reading to find out which spots you should be on the lookout for and the Clorox® product that's the perfect match for taking down those germs with one swipe.
Doorknobs
From the front door of the house to all those within, the doorknobs in your home are some of the most-touched things you never think about. Plus, four out of five illness-causing germs are spread by hands. It's important to keep these unexpected germ colonies at bay. The best way to clean them? Look to Clorox® Disinfecting Wipes, which kill 99.9 percent of viruses and bacteria (including the virus that causes COVID-19) on hard, nonporous surfaces when used as directed.
Kitchen Countertops
Wiping down your kitchen countertops with a sponge or dishtowel really won't do the disinfecting trick, especially if you've been handling meat. In fact, sponges and towels are home to their own set of germs, so it's best to use a true disinfectant when it comes to your kitchen and bathroom countertops — so turn to Clorox® Clean-Up® Cleaner with Bleach.

Kitchen and Bathroom Handles
Have you ever actually counted how many handles there are in your home? It's way more than you think. From the refrigerator door to the oven to the microwave to the knobs in your shower and bath and finally to your toilet handle, these little germ collectors abound. For a quick clean, use Clorox® Disinfecting Wipes.
Light Switches
How many times a day do you and your family hit the light switches in all the rooms of your house? Probably way more than you think, especially if you have little kids. You can trust your Clorox® Disinfecting Wipes to quickly and easily clean those germy knobs and switches.
TV Remote
Let's be real — half the time you watch TV, you are also eating something or have just cooked something. All those little food particles and germs get passed over to your remote every time you use it, which can cause a serious buildup of bacteria. Use Clorox® Disinfecting Wipes on your remote to get into all the little crevices between buttons.