Made With Code Holiday Lights Project
Google's Holiday Project to Get Girls to Code Is Awesome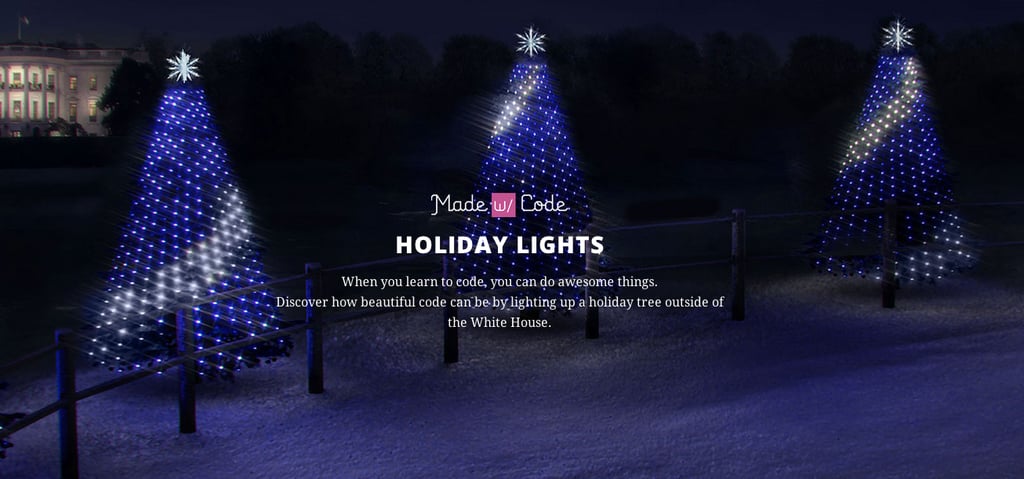 Not even the Grinch would oppose this. Google is getting girls to code with a "Holiday Lights" project that launched today and illuminates Christmas trees at the President's Park at the White House. It's all part of the tech company's Made With Code campaign, which started this year to inspire girls (and their parents) to get interested in programming.
The youngsters can head to the Made With Code site, and an intro programming language called Blockly will take them through the steps needed to make the tree lights come alive.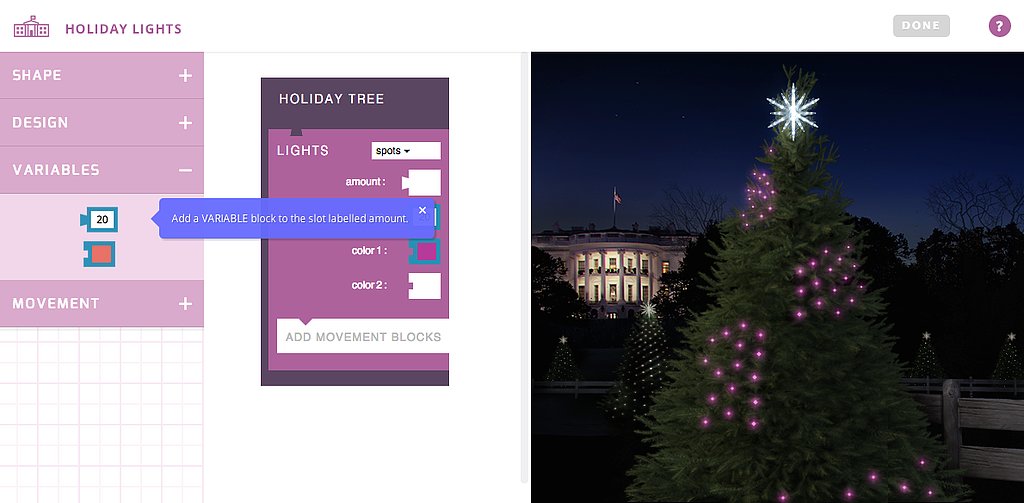 Even better: the programmed lights will make their debut at this year's National Christmas Tree Lighting ceremony on Dec. 4. It'll be live streamed on the White House's YouTube channel on Thursday and air on PBS throughout December.
Pavni Diwanji — Google's vice president of engineering — wrote about the project, mentioning how she first fell in love with coding because her dad was an engineer and encouraged her to enter a programming competition in seventh grade.
"Ever since that day, I've known that when I program something, I'm creating something totally new for the world," she wrote. "That's what Made with Code is about: discovering that creating something new and exciting — whether it's a holiday tree, a video game or a driverless car — can be accomplished with the power of code."
We'll certainly cheers to that, and to all the other coding campaigns targeting youngsters.