Frozen Coding Tutorial
Anna and Elsa Are Getting Girls Excited About Coding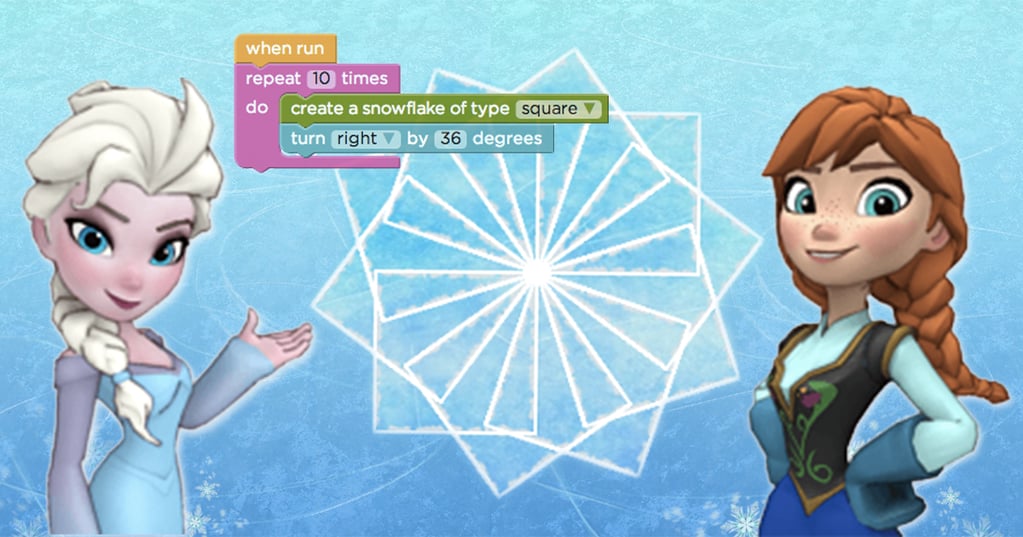 If that awful Barbie programming book got your spirits down, Disney is here to make things better. The company's Interactive department has partnered with Code.org to get girls interested in computer science using the movie whose popularity will never die: Frozen.
The online tutorial is all about creating code to help heroines Anna and Elsa navigate through snow and ice. "You will create snowflakes and patterns as you ice-skate and make a Winter wonderland that you can then share with your friends!" says the website. Kids (or adults, no one's judging) start by creating a single line and completing 20 steps for a certificate of accomplishment.
This latest effort is part of Code.org's Hour of Code campaign, another meaningful initiative to get kids to code during Computer Science Education Week, which starts Dec. 8.