Plane Carrying iPhones
This Plane Traveled 7,000 Miles to Bring You Your iPhone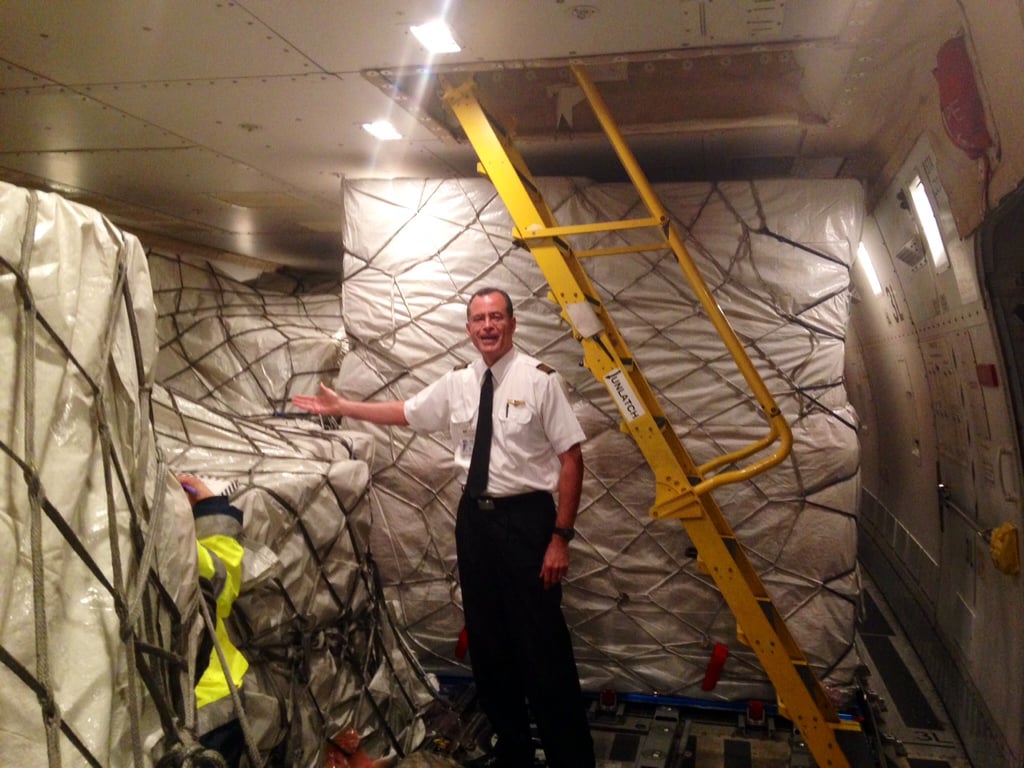 The giant new iPhones are here! Did you know? A record-breaking 4 million phones were preordered, which means there is a massive number of Apple's rectangle with rounded corners headed this way from factories in China.
What exactly does a shipment of iPhones look like? Something like this. One pilot, MacRumors users goforblacksky, bravely posted these pictures in the MacRumors forum. The pilot was part of a small team that landed a Boeing 747 full of iPhone 6's in Anchorage, AK, where he filled it up with "a little extra gas coming over the Pacific, just to get them here a little quicker. You're welcome."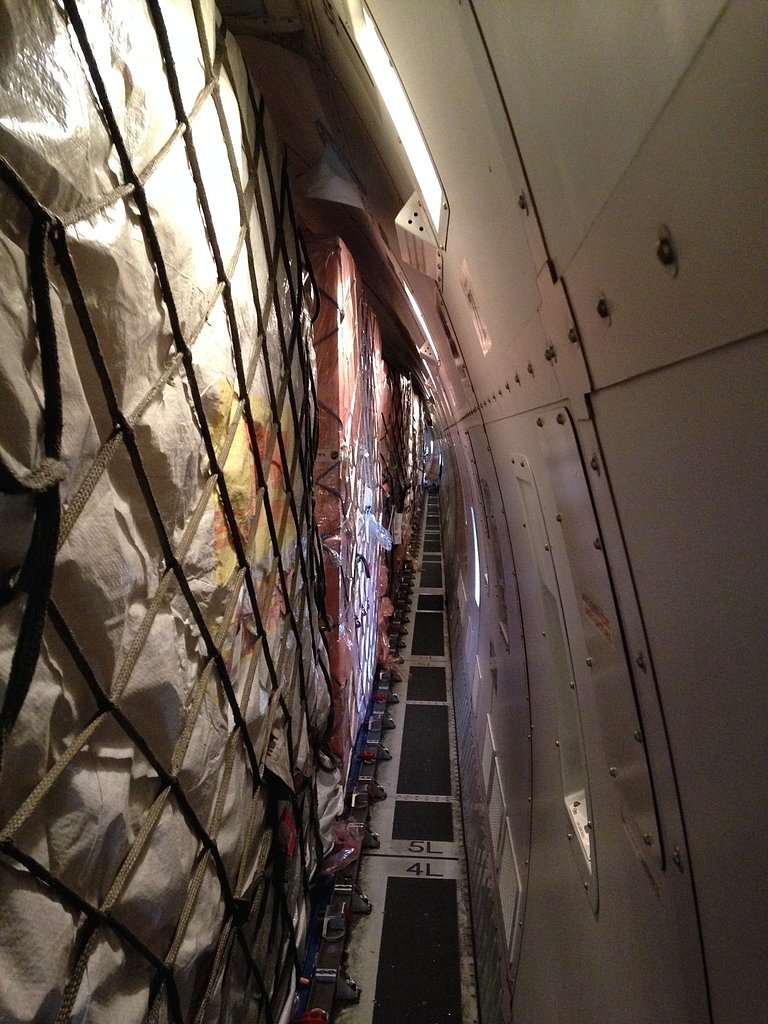 We're just glad the plane landed safely, since the cargo weighed 256,000 pounds, which contributed to the plane's total 643,000 pounds (just slightly under the maximum landing weight). Bring on the iPhones! Ready to preorder? Here are all of the pricing details.
Source: MacRumors; Front Page