Beats Studio Buds Review 2023
Here's Why the Beats Studio Buds Are Worth It
As POPSUGAR editors, we independently select and write about stuff we love and think you'll like too. If you buy a product we have recommended, we may receive affiliate commission, which in turn supports our work.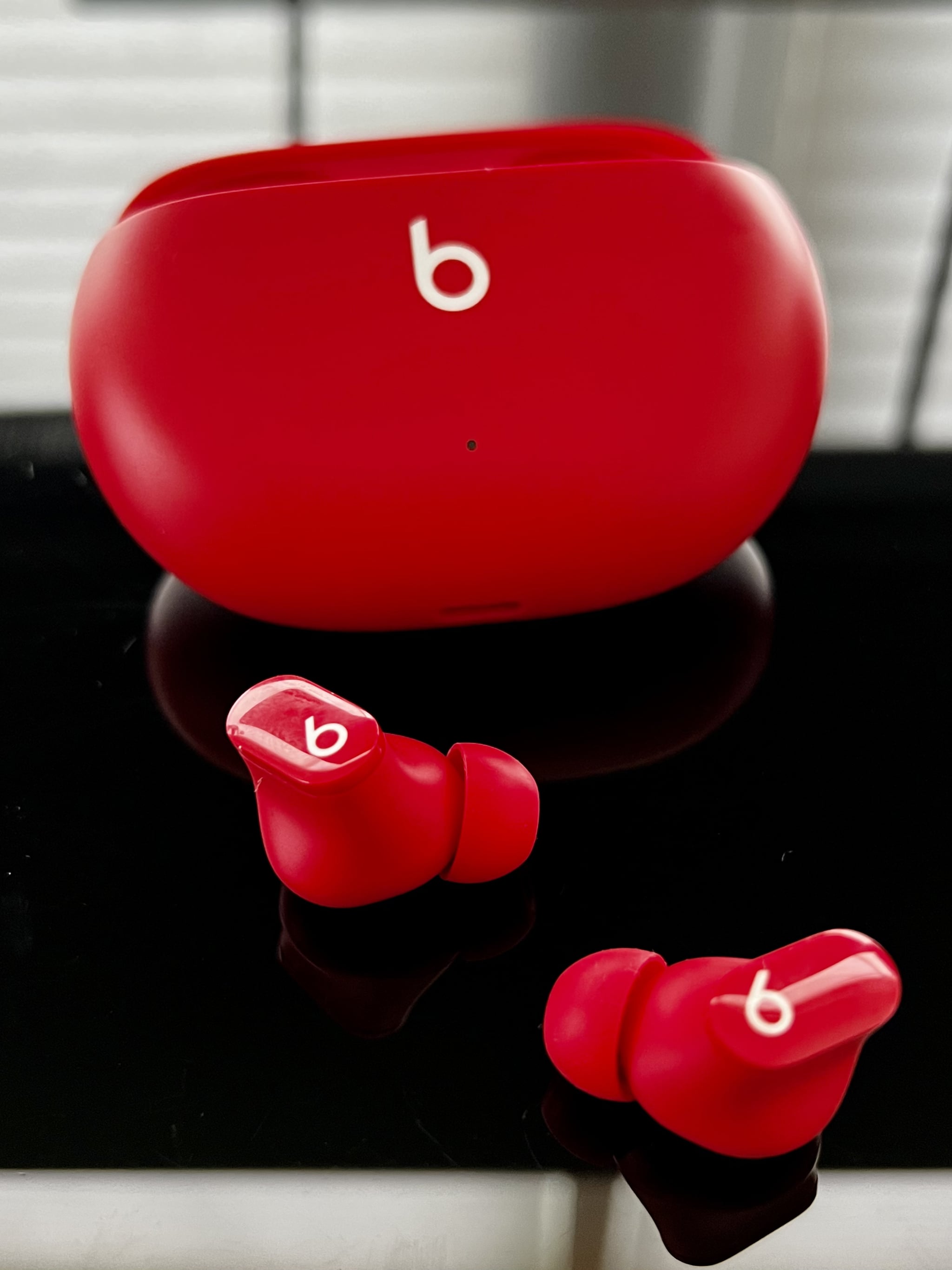 We all know how important it is to have a good pair of high-quality headphones or earbuds. They can truly make or break the way we consume content, whether it's a playlist to set the vibe, binge-watching your favorite shows, or playing Heardle. Beats has a solid reputation for providing immersive sounds and an incredible music experience. The brand changed the game for the tech and music industries alike while looking ultra stylish. I'm pretty picky when it comes to headphones, but I was pretty optimistic about testing out the Beats Studio Buds ($150).
The Beats Studio Buds are in-ear true wireless noise-canceling headphones. They have two main listening modes, Active Noise Cancelling (ANC) or Transparency mode. The charging case is slim and sleek, perfect for carrying around in your pockets, clutches, and smaller handbags. The earbuds have up to eight hours of listening time. When combined with the pocket-size charging case, they can last for 24 hours — that's two additional charges.
The Beats Studio Buds Compatibility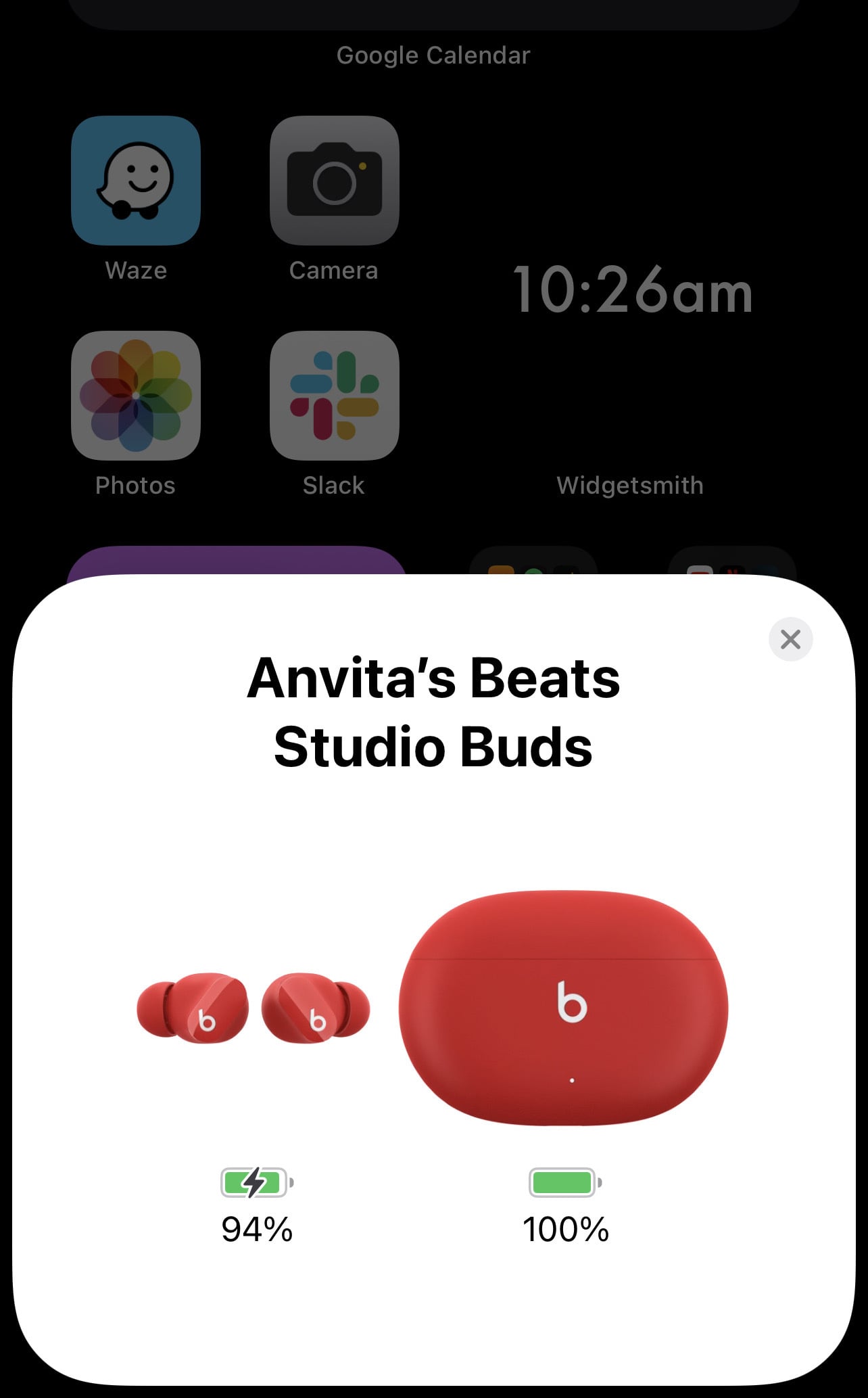 These are compatible with both Apple and Android devices. The charging cable is USB-C to USB-C, which is so convenient. I can easily charge the Studio Buds with a majority of Android device charging cables and even the new MacBook and iPad charging cables. They're compatible with the newer charging bricks and most of the newer models of laptops as well. I mainly use Apple products, and setting up Bluetooth was so easy. I just opened the charging case near my phone or any Apple device, and it automatically paired. And if it doesn't for you, just hold down the button on the case between the two earbuds. It even gives me device stats like how much charge is in each of my earbuds and the charging case. If you have an Android device, you can get the same information and more with the Beats App. Because of the Apple and Beats merger, most of the app features are built into the iOS system already.
The Sound Quality of the Beats Studio Buds
ANC blocks out the external noise and clutter so you can tune out the world and immerse yourself in the sounds. Transparency mode offers a more natural listening experience and lets you be aware of your surroundings. It's been quite useful on the train or subway so I don't accidentally miss my stop. When I tested out the ANC mode, I was shocked at how well it blocks out the external hustle and bustle and hones in on the crystal-clear audio. These earbuds make it really hard to not dance and jam out to my playlists in public or zone out completely while listening to a riveting podcast. With the Beats Studio Buds, the music feels like you are in the recording studio, and video content feels like a movie-theater experience. It is like a surround-sound stereo system was built into these tiny earbuds. The audio sounds layered with depth yet crisp and clean. With this high-quality sound, I wasn't surprise that both modes offer a spatial audio experience.
Features of the Beats Studio Buds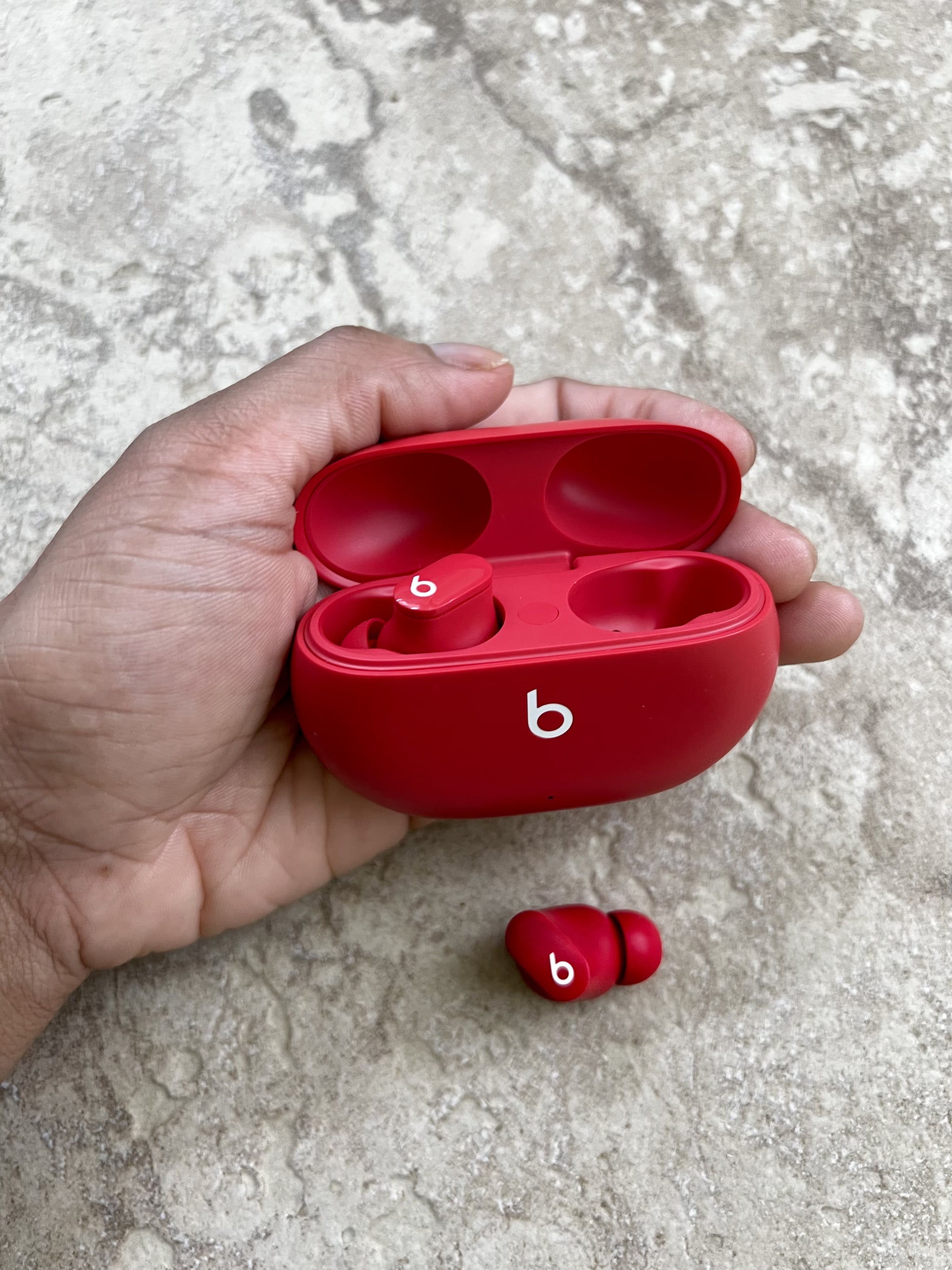 The earbuds have built-in controls. With one click, you can play and pause your content and answer and decline calls. To skip to the next song or video, just press down twice, and to repeat the same track from the beginning or go back to the previous track, three clicks are all it takes. To change between ANC and Transparency modes, just hold the button down. Plus, another cool feature is that you can customize the press-and-hold feature of each earbud to other things like activating Siri, controlling the volume, and more using the Beats App. However, the earbuds do not automatically pause the audio when I take them off. The audio pauses only when I put the earbuds back in the case. The audio plays again when I put the earbuds back in my ear directly from the charging case.
These are equipped with Class 1 Bluetooth, which is the most powerful range and can operate at a distance of up to 300 feet. I can listen to music or take calls in one area while my device is in a completely different area and experience little to no dropouts. Plus, they have a specific microphone that targets your voice and filters out external noises like wind, fans, and other chatter for a clear and crisp calling experience.
The Fit of the Beats Studio Buds
I love how comfortable these earbuds feel. They come with three silicone ear-tip sizes so you can choose your best fit. I prefer the default or medium-size ones. Each earbud fits perfectly in my ear, almost like it was a missing puzzle piece. Plus, you can twist it up or down to get an even more secure and comfortable fit. Whether I'm busy at work, running errands, working out, or running around NYC, these earbuds do not fall out. They don't feel excessively tight or give that suction feeling either.
Who Can Use the Beats Studio Buds?
The Beats Studio Buds are perfect for everyday use, and their features are equipped to adapt and handle it all. With their IPX4-rated sweat and water resistance and a secure and comfortable fit, working out with these has been a dream. They're something that complements a busybody lifestyle as well as someone who prefers to keep it low-key. The sound quality is top-tier. Like most Beats products, these are meant for music-lovers who want to feel the bass, appreciate the crisp vocals, and have an immersive sound experience. It's the only pair I reach for right now.
Where are the Beats Studio Buds Available?
The Beats Studio Buds are available on Amazon and Target ($150).
You can also get the new and improved Beats Studio Buds+ ($170) featuring a more immersive experience with enhanced active noise cancelling, 36-hour battery life, and three stylish colorways, including a glam black/gold, a minimalist cream, and a futuristic transparent.
Rating:

Image Source: POPSUGAR Photography / Anvita Reddy