As POPSUGAR editors, we independently select and write about stuff we love and think you'll like too. If you buy a product we have recommended, we may receive affiliate commission, which in turn supports our work.
If you're on a mission to create the ultimate home theater or entertainment experience, having the best TV is not enough. Investing in a quality soundbar gives your home the ultimate audio experience. It will make movie marathons on the couch feel like a theater and jamming out to playlists feel like a music festival. Finding the right one for your needs and budget can be complicated, so we rounded up the best soundbars of 2022 ahead.
If you're in the market for a speaker that gives you that theater-like experience, we found several options with Dolby Atmos audio and surround sound. Love an extra bass boost while dancing to your favorite songs? Get a soundbar with a built-in or wireless subwoofer. We even found a few with built-in smart voice assistants like Alexa or Google Assistant. These audio-enhancing gadgets will upgrade your entertainment centers. Shop our top picks ahead.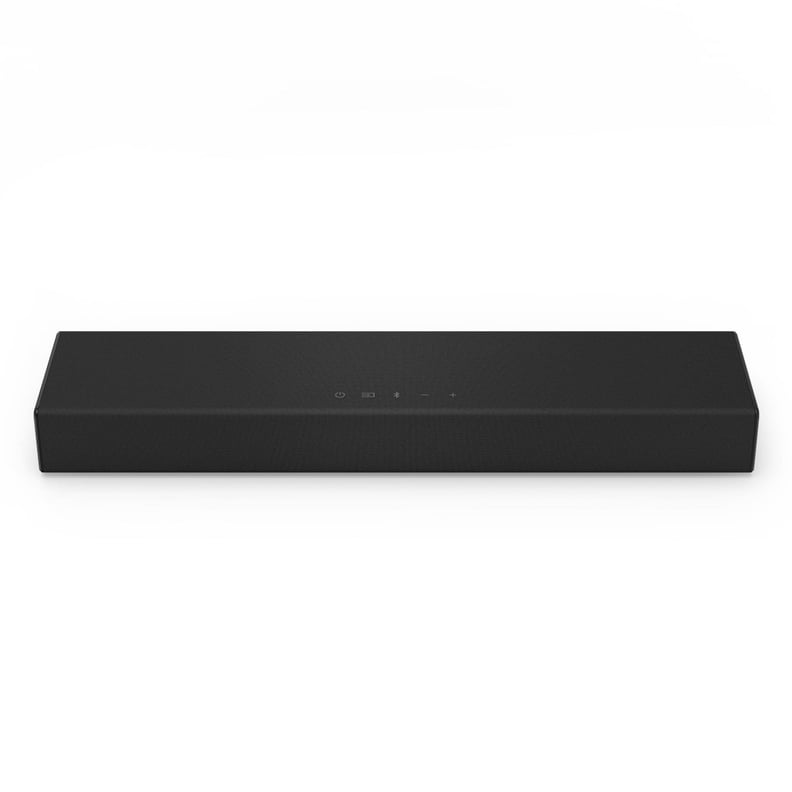 Best Budget Soundbar: Vizio 20" 2.0 Home Theater Sound Bar
The Vizio 20" 2.0 Home Theater Sound Bar ($80) is a great budget soundbar that provides rich, clear sound. It has an immersive experience with floor-to-ceiling, room-filling audio, perfect for a home-theater setup. If you're a fan of bass, this one is perfect for feeling the beat. It's Bluetooth enabled and compact so it can fit in smaller, narrow spaces.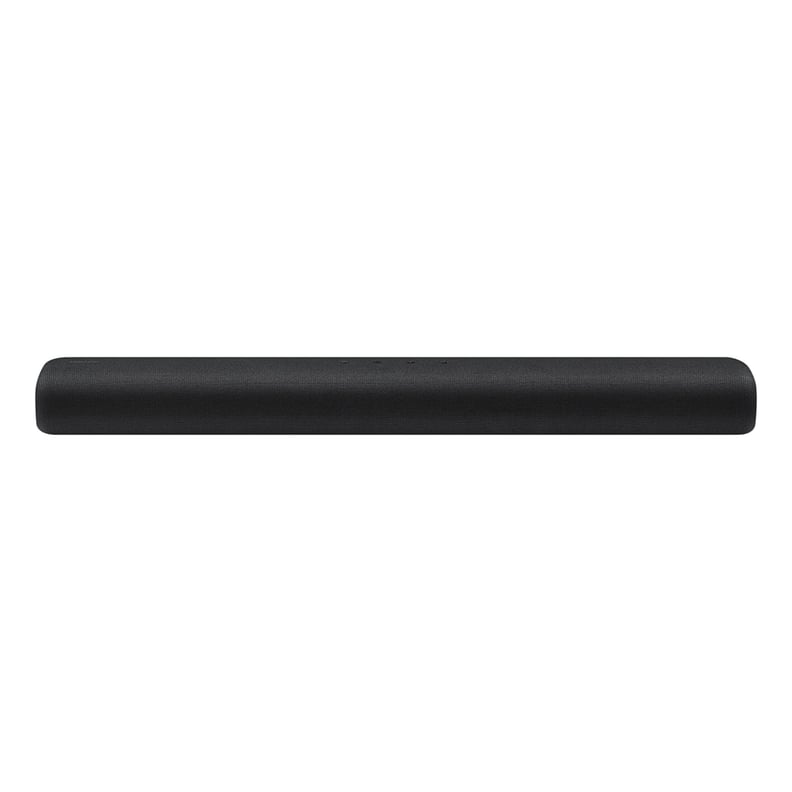 Best Samsung Soundbar: Samsung 2.0Ch Soundbar
The Samsung 2.0Ch Soundbar ($140, originally $180) has a built-in subwoofer and cinematic listening experience. The sleek speaker lets you stream audio from more than one device, seamlessly switching between the two without disconnecting either. It has a unique music mode that changes the sound settings to match the music genre that's playing.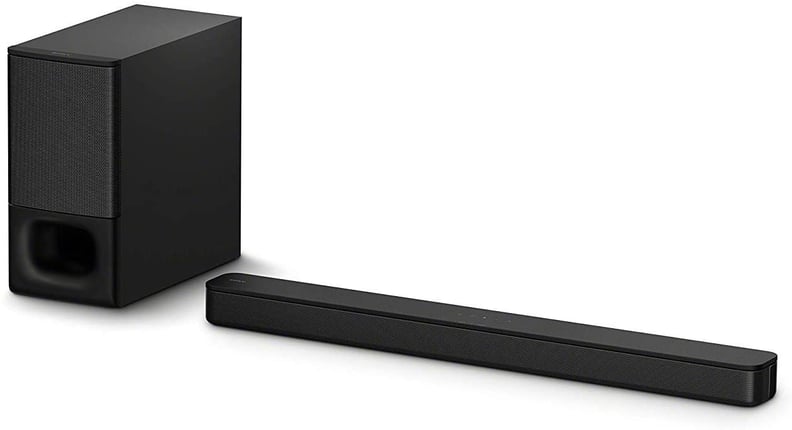 Soundbar With Subwoofer: Sony HT-S350 Soundbar With Wireless Subwoofer
Upgrade your home theater with the Sony HT-S350 ($198, originally $280), which comes with a wireless subwoofer. It has rich bass and clarity with surround-sound technology for a theater-style experience. You can choose between seven different sound modes like cinema, music, sports, and gaming. It has a voice-enhancement feature so you can clearly hear what characters are saying without getting distracted by the background noise.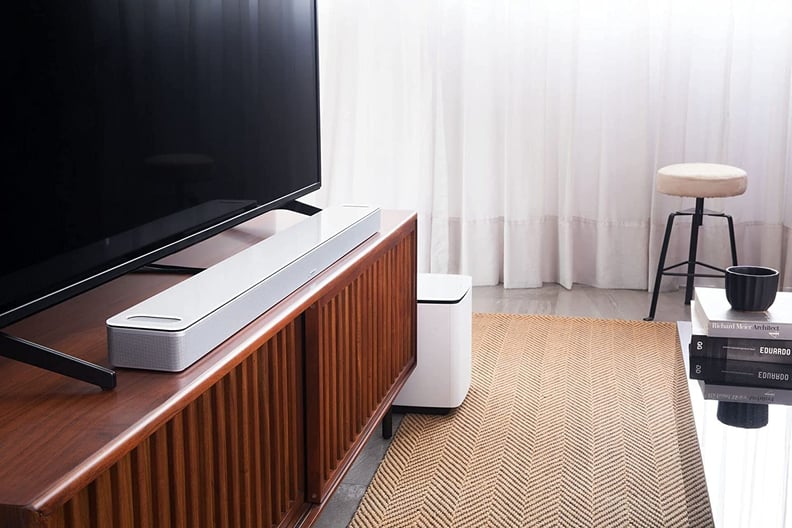 Best Bose Soundbar: Bose Smart Soundbar 900
The Bose Smart Soundbar ($899) is one of the newest Bose soundbars, and it's packed with perks. It's a smart soundbar with built-in voice assistants, so you can directly interact with Alexa or Google Assistant. It has Dolby Atmos audio, so you'll have the ultimate theater experience right from your couch. This Bose speaker analyzes your surroundings and calibrates the audio accordingly for a surround-sound, immersive experience. It comes in black and white.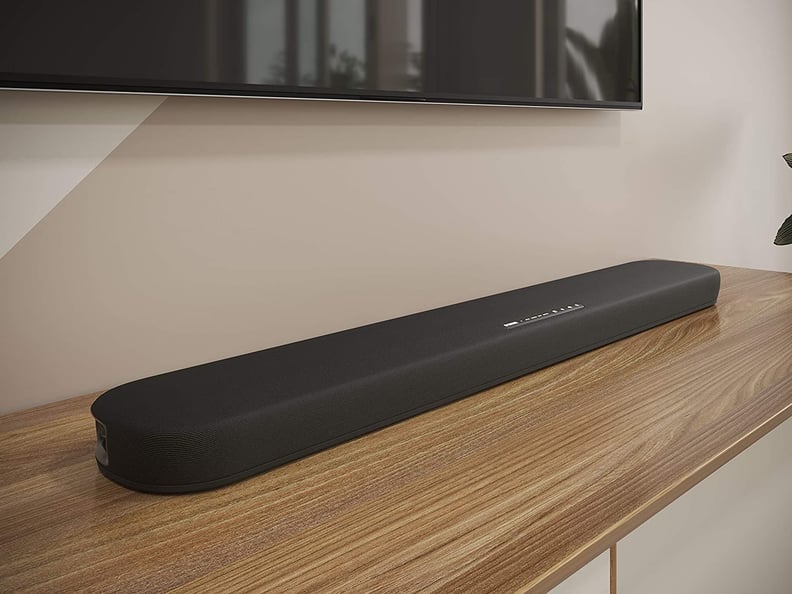 Best Soundbar With Built-In Subwoofer: Yamaha SR-B20A Sound Bar
The Yamaha SR-B20A Sound Bar ($200) has a built-in subwoofer for a deeper bass and immersive, surround-sound audio experience. It has the ability to enhance dialogue so you can hear voices with clarity. It also has the ability to seamlessly switch between two devices via Bluetooth. The slim soundbar can rest on your entertainment center or be wall mounted.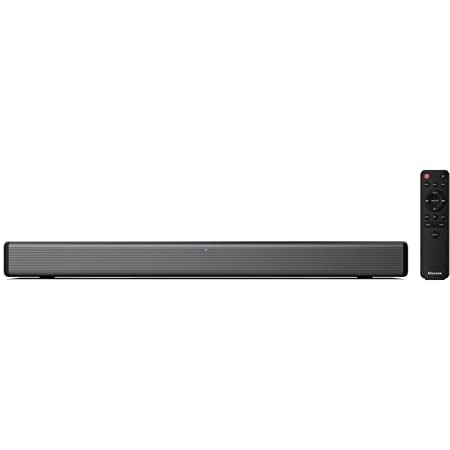 Best Soundbar For TV: Hisense HS214 2.1ch Sound Bar
The Hisense HS214 2.1ch Sound Bar ($90, originally $150) is a great budget option for a home-theater experience. It has a built-in subwoofer and is powered by Dolby audio. If you have a Roku device or TV, this soundbar will seamlessly integrate with your system. It has three EQ Modes for optimal audio, including settings for music, movies, and news.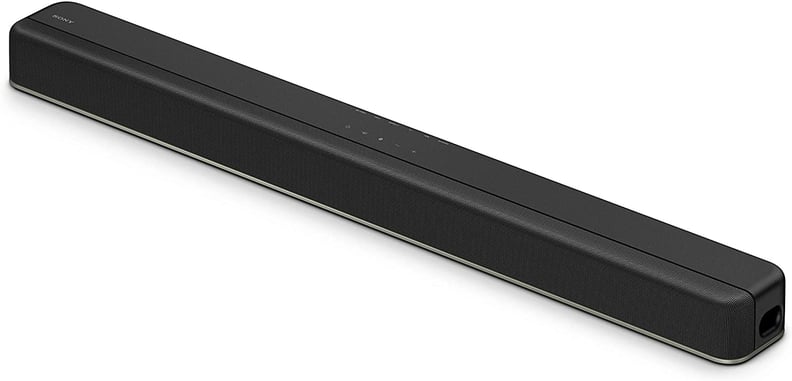 Best Sony Soundbar: Sony HTX8500 2.1ch Dolby Atmos/DTS:X
For a cinematic, surround-sound experience, the Sony HTX8500 2.1ch Dolby Atmos/DTS:X Soundbar ($298, originally $400) is a great option. It has dual built-in subwoofers for deep bass. It has seven different sound modes to enhance your entertainment experience, including voice and dialogue enhancement. It's a slim and elegant design that can fit in narrow spaces.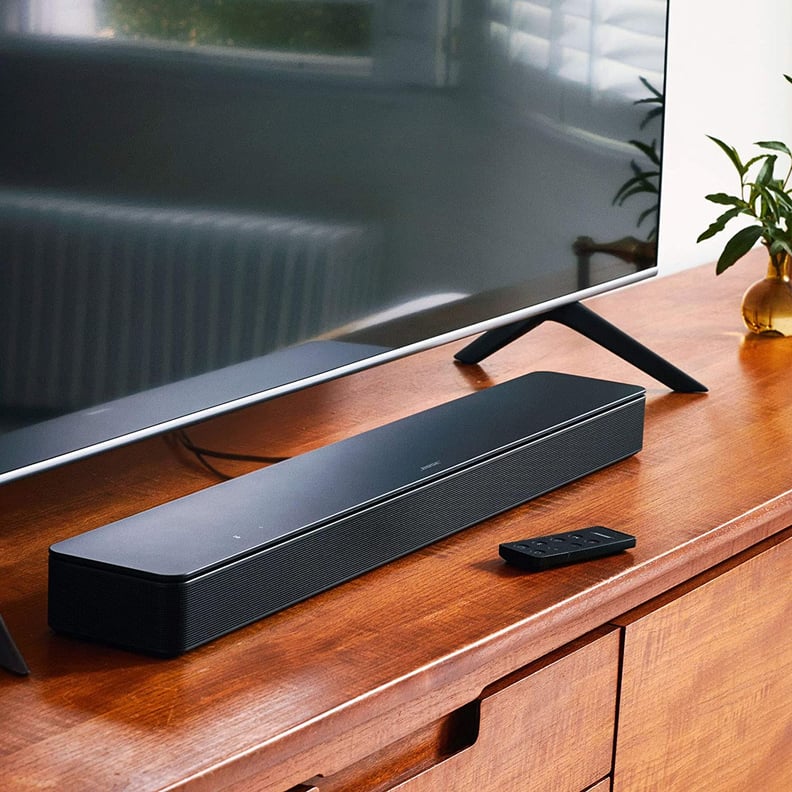 A Smart Soundbar: Bose Smart Soundbar 300
The Bose Smart Soundbar 300 ($449) has built-in smart voice assistants, so you can access Alexa or Google Assistant anytime you want. Whether you're binge-watching your favorite show, jamming out to your favorite playlists, or gaming like a pro, this soundbar will deliver the best, optimized sound for each experience. It has enhanced bass and surround-sound capabilities.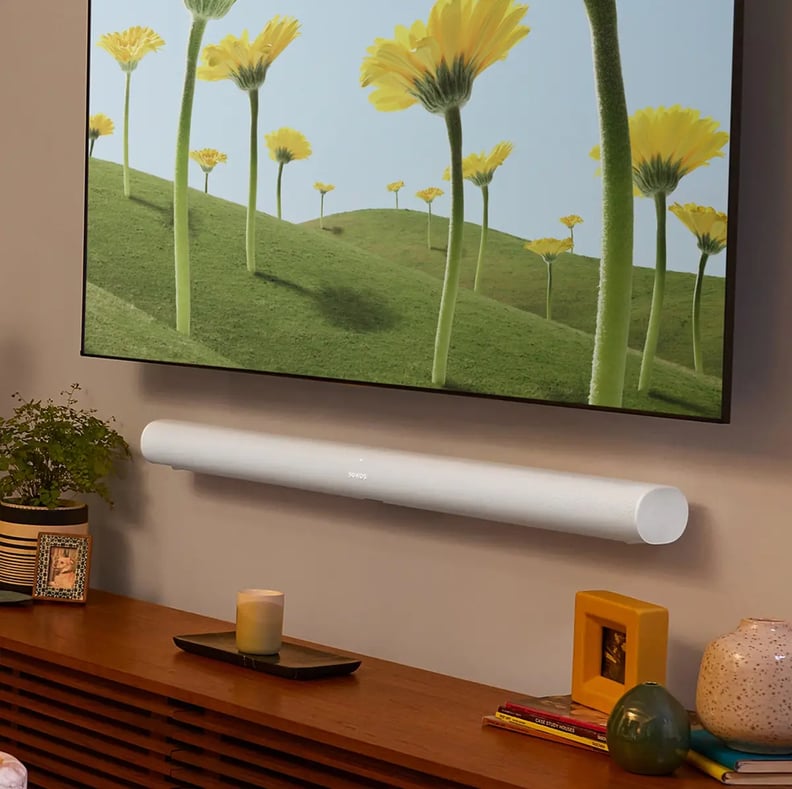 Best Sonos Soundbar: Sonos Arc
Transport yourself with the fully immersive, theater-like experience of the Sonos Arc ($899). It has crystal-clear dialogue and the ability to map out your space for optimal sound with Dolby Atmos. If you're watching a scene where a plane is flying, it's going to sound like the plane is right above you! It has 11 internal speakers for truly powerful sound. You'll be able to play music and feel like you're in a concert or a music festival. It's also a smart speaker, so you have access to Alexa and Google Assistant as well. It comes in black and white.