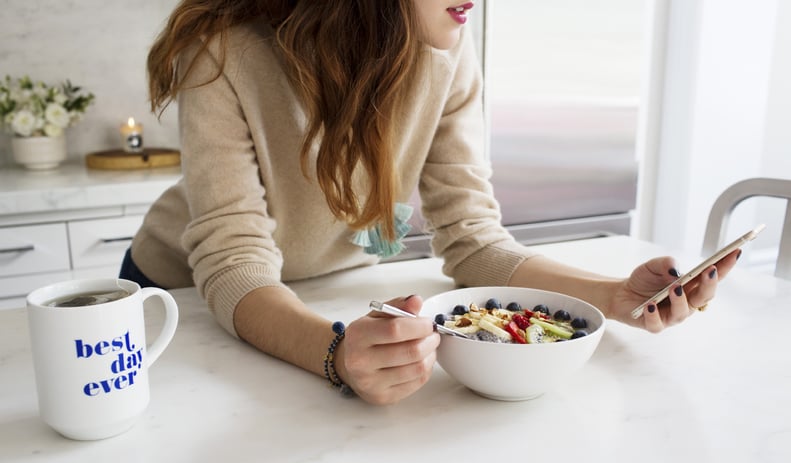 POPSUGAR Photography | Sheila Gim
POPSUGAR Photography | Sheila Gim
Facebook might've forced us to start using Messenger, but we're not too mad about it. The app has made group messaging something easy and fun to use instead of annoying and cumbersome. Whether you use it a lot or with just a few friends, learn these useful tips ahead. It'll change how you use the app and make you realize Messenger's potential. Once you're a pro at those, check out other tips to become Facebook proficient.
01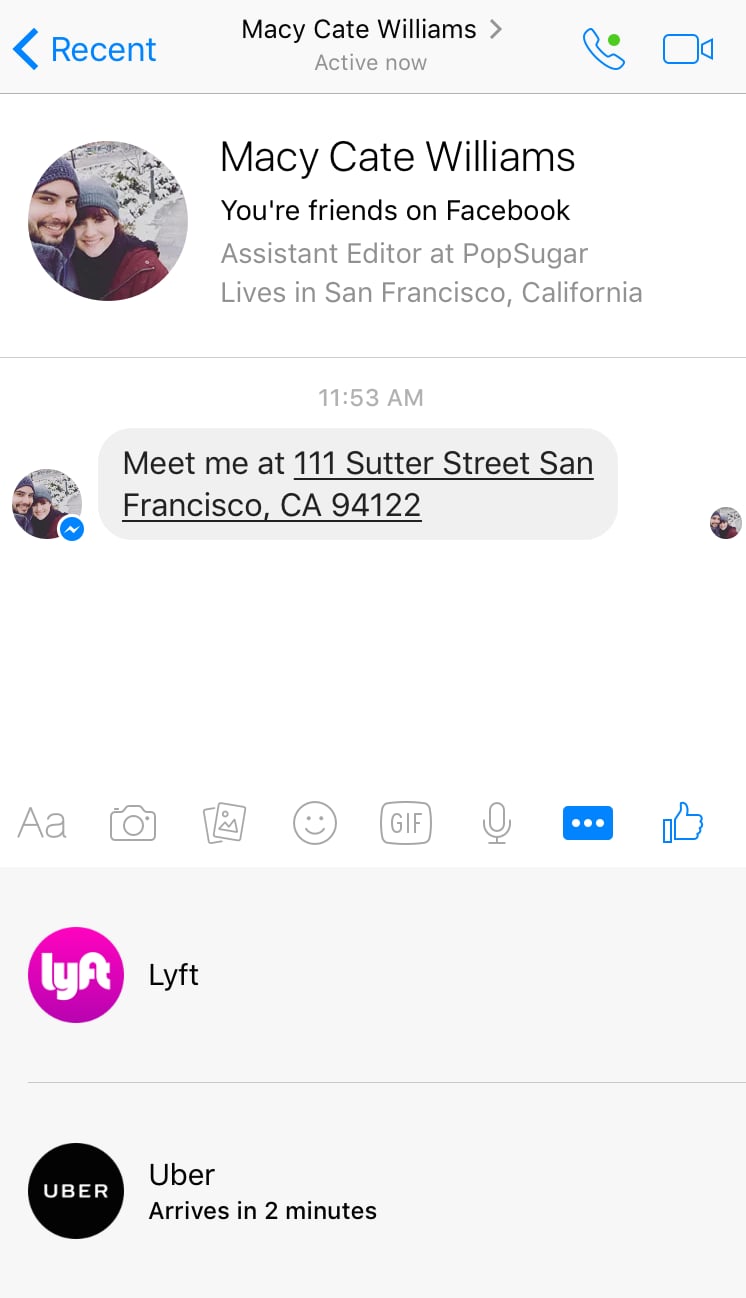 Order an Uber or Lyft straight from the app.
Just tap on the address and you'll be prompted with a screen to finalize your request.
02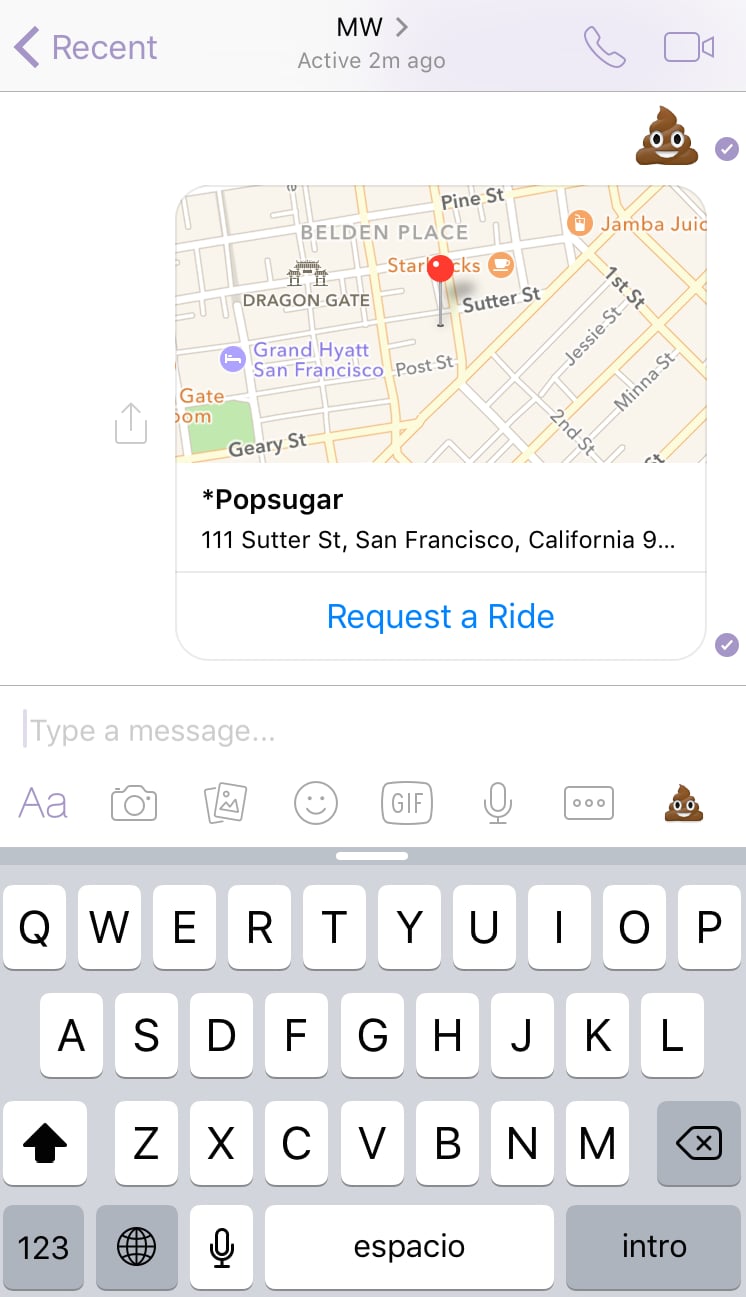 Share your location with friends and family.
Want someone to meet you at the right spot? Just share your location with them by tapping on the three dots. There, tap the location button and it'll verify where you are before sending.
03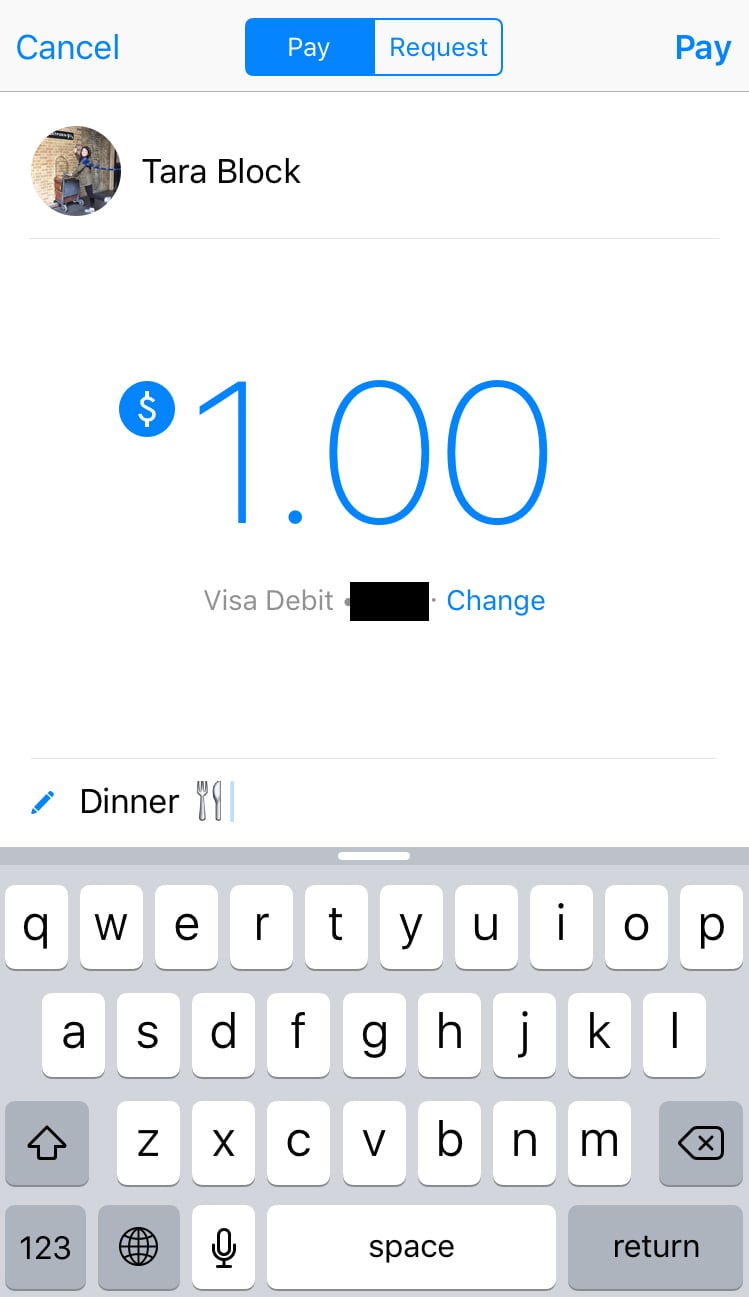 Pay friends back.
To pay your friend, tap on the three dots and hit the "payments" button. There, you can decide how much to pay and even put a fun filter around it. You can also request money from your friends.
04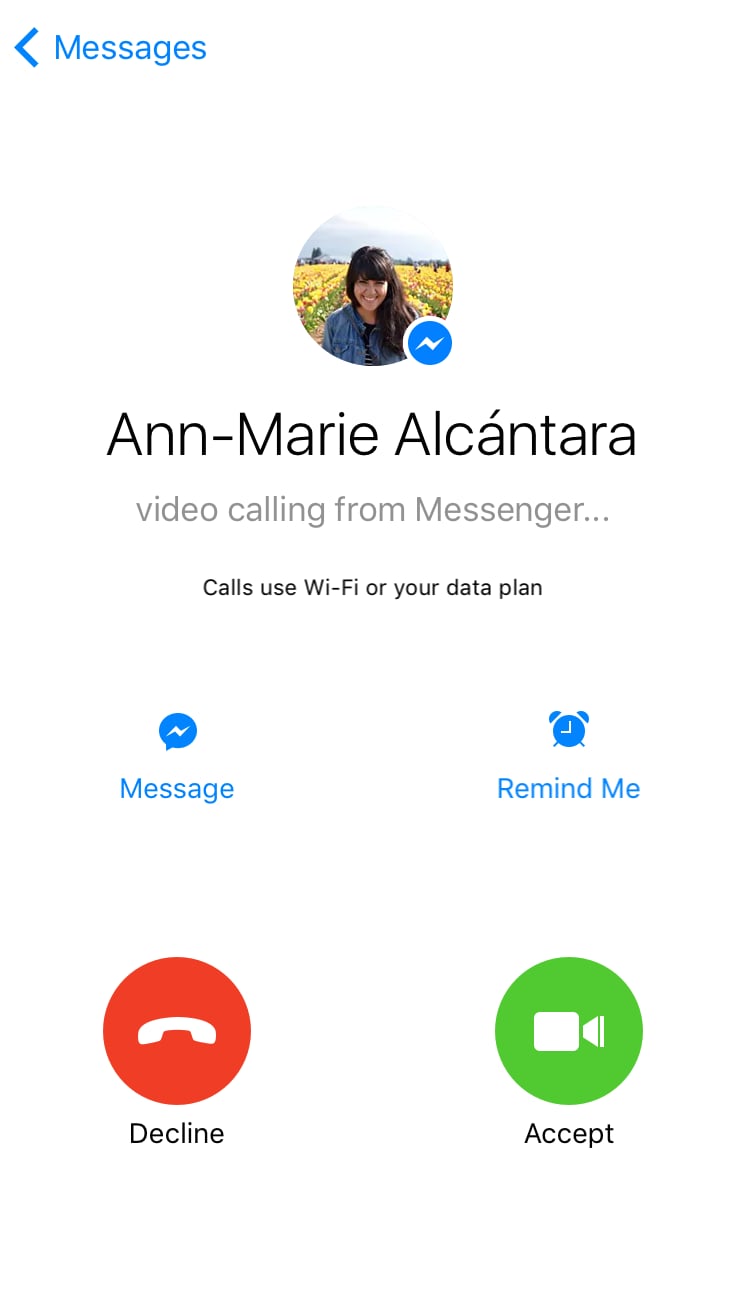 Video chat with your friends for free.
Just tap on the video icon and it'll start a video conversation. You can also video chat with up to 50 people — useful for a group chat.
05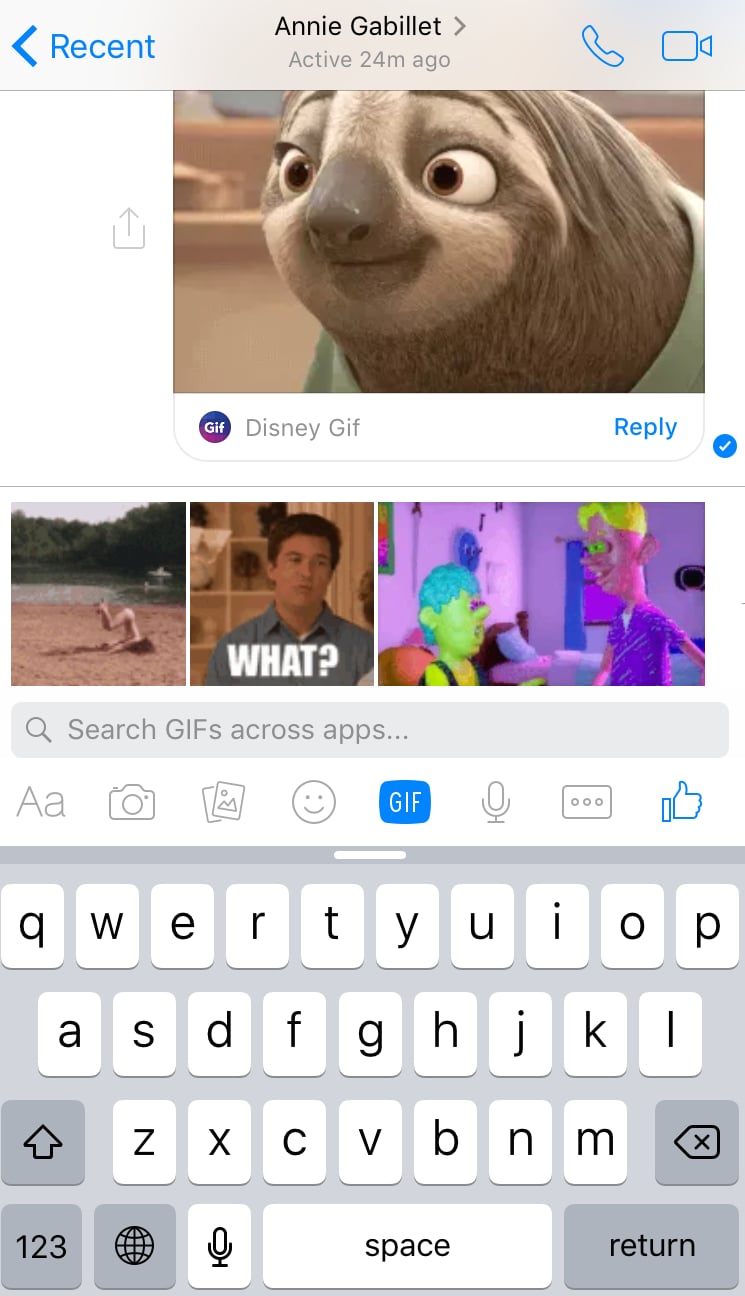 Send fun GIFs to your friends without trying too hard.
Facebook has a dedicated GIF button at the top of the keyboard to suit all your needs.
06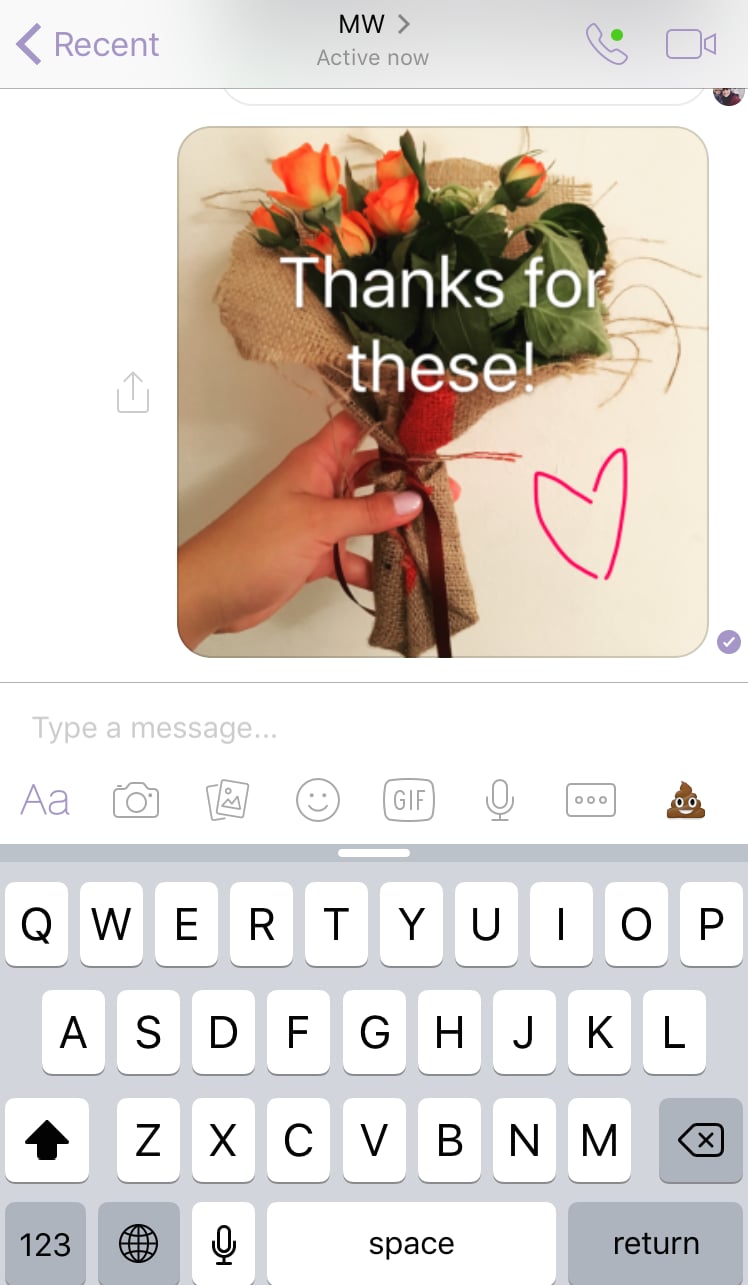 Share photos from your camera roll and edit them.
Just tap on the gallery button at the top of the keyboard and you can choose what photo to share. Once you select one, you can edit it and add text or draw on it.
07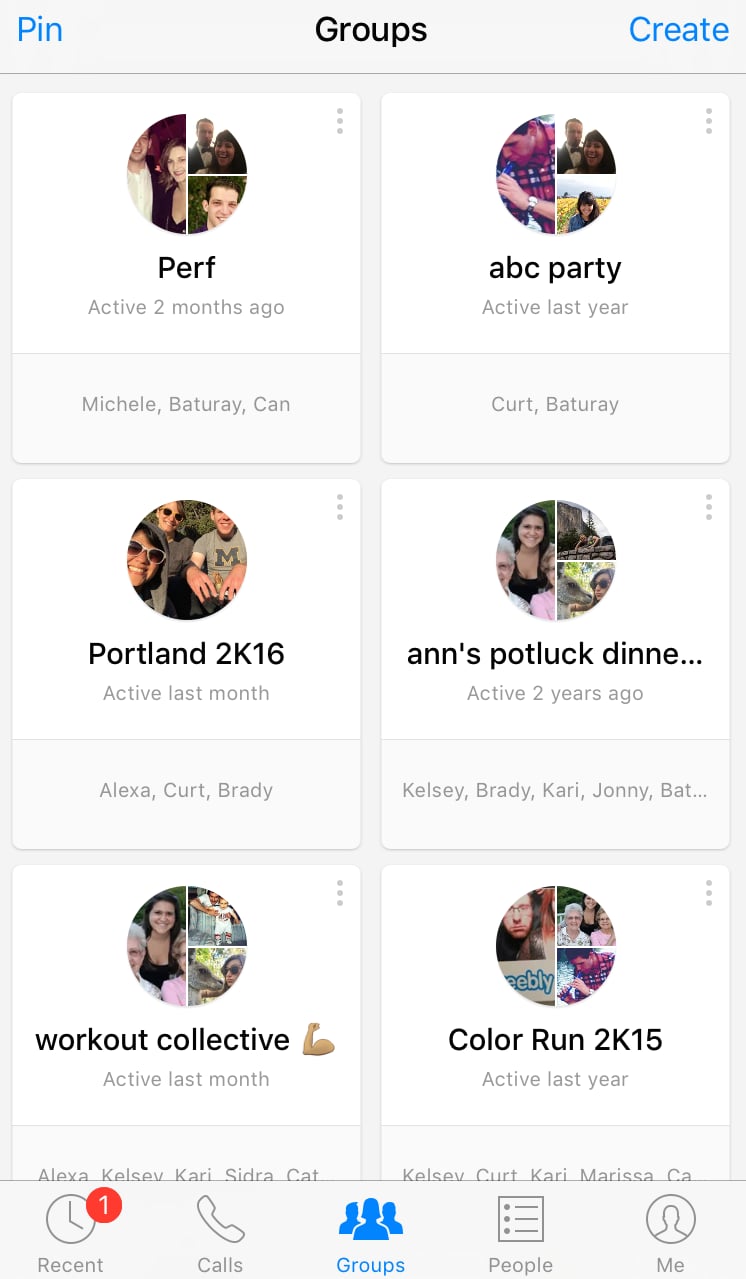 Organize your group chats.
Head to your groups tab to prioritize your chats. Either press down on a chat to move it or hit the "Pin" button at the top left to organize.
08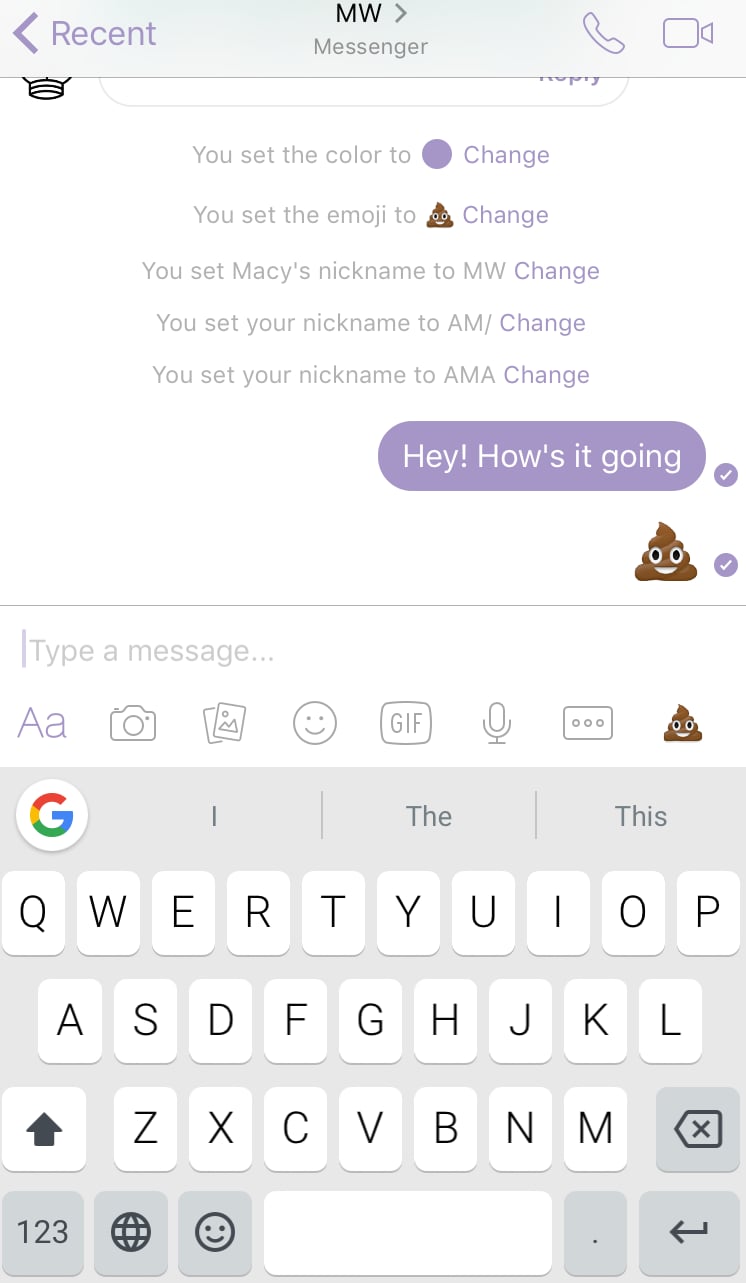 Personalize your chats however you want.
Tap on the arrow at the top of the chat and set nicknames, change the color of the chats, choose a specific emoji to use, and name a group chat.
09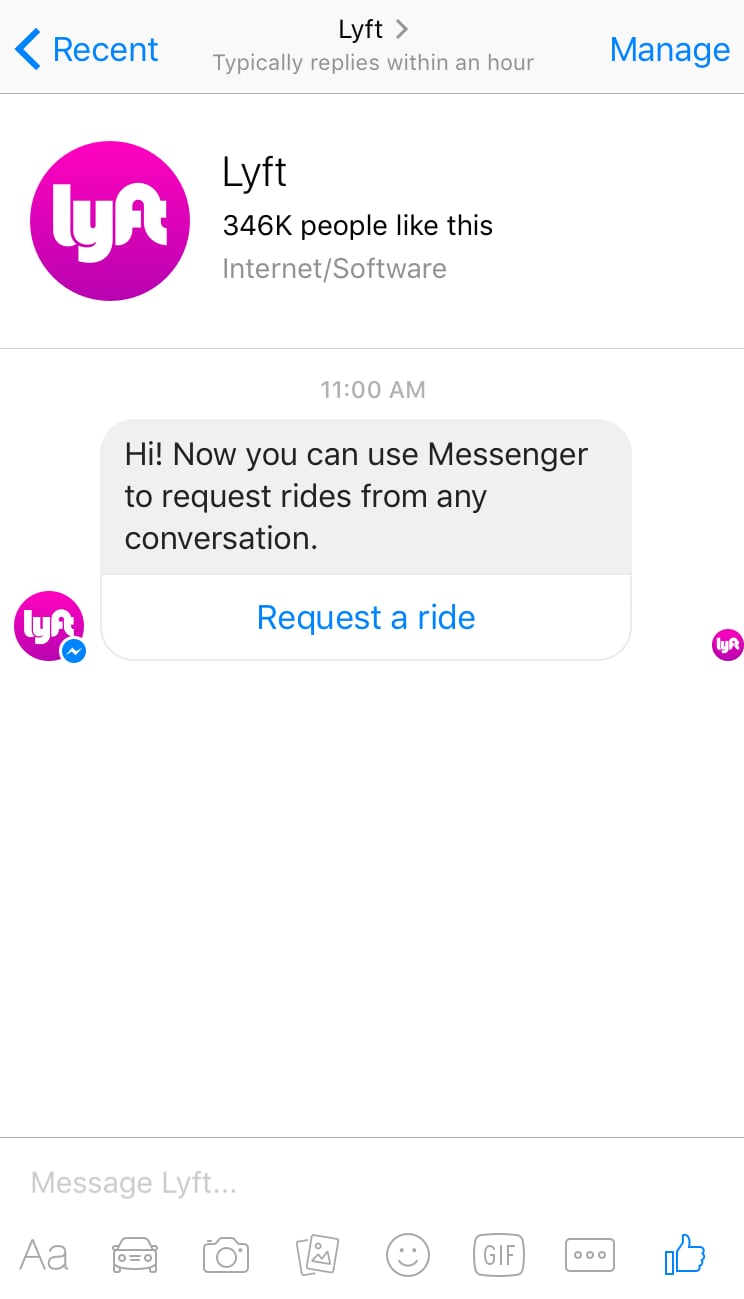 Talk to businesses.
Need to order flowers or check the weather? Talk to the business directly by searching for them with Messenger chatbots.
10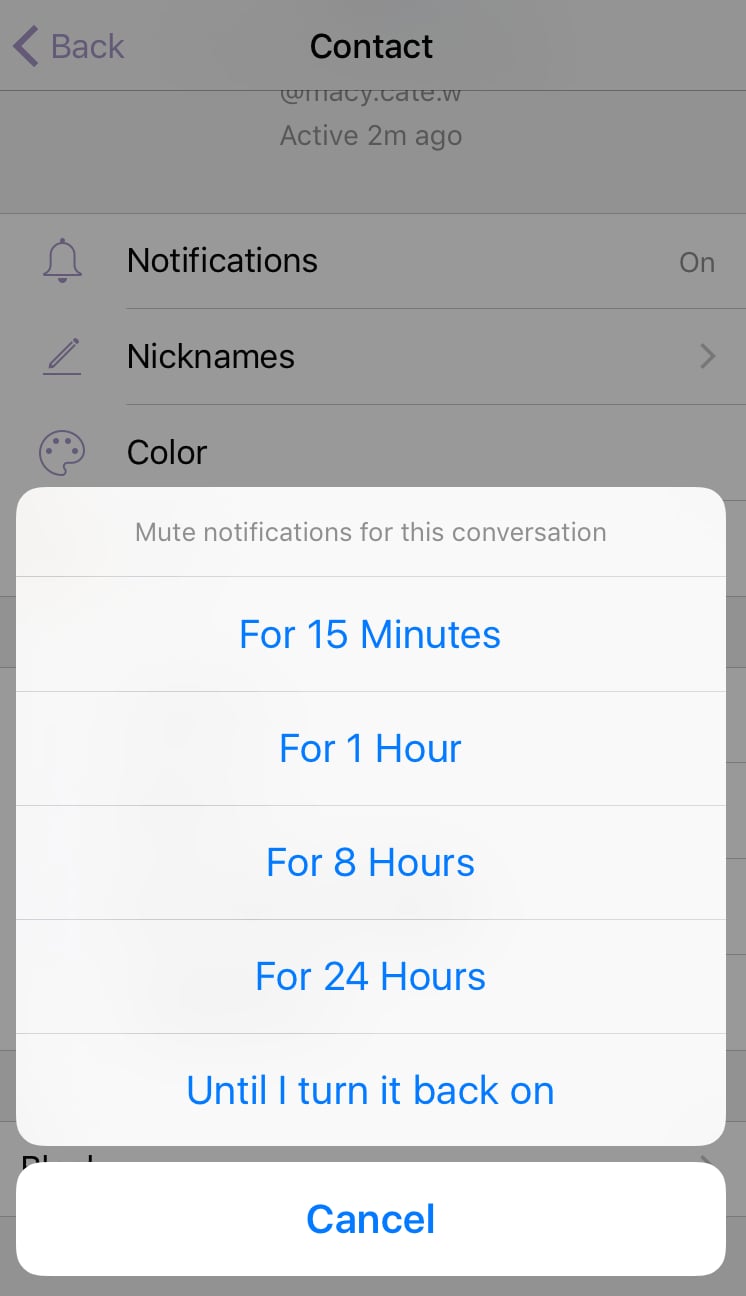 Mute notifications when you're really busy.
Sometimes, messaging gets in the way, but instead of deleting the app, you can just mute certain active threads. Tap on the arrow at the top of the chat to get to this section.
11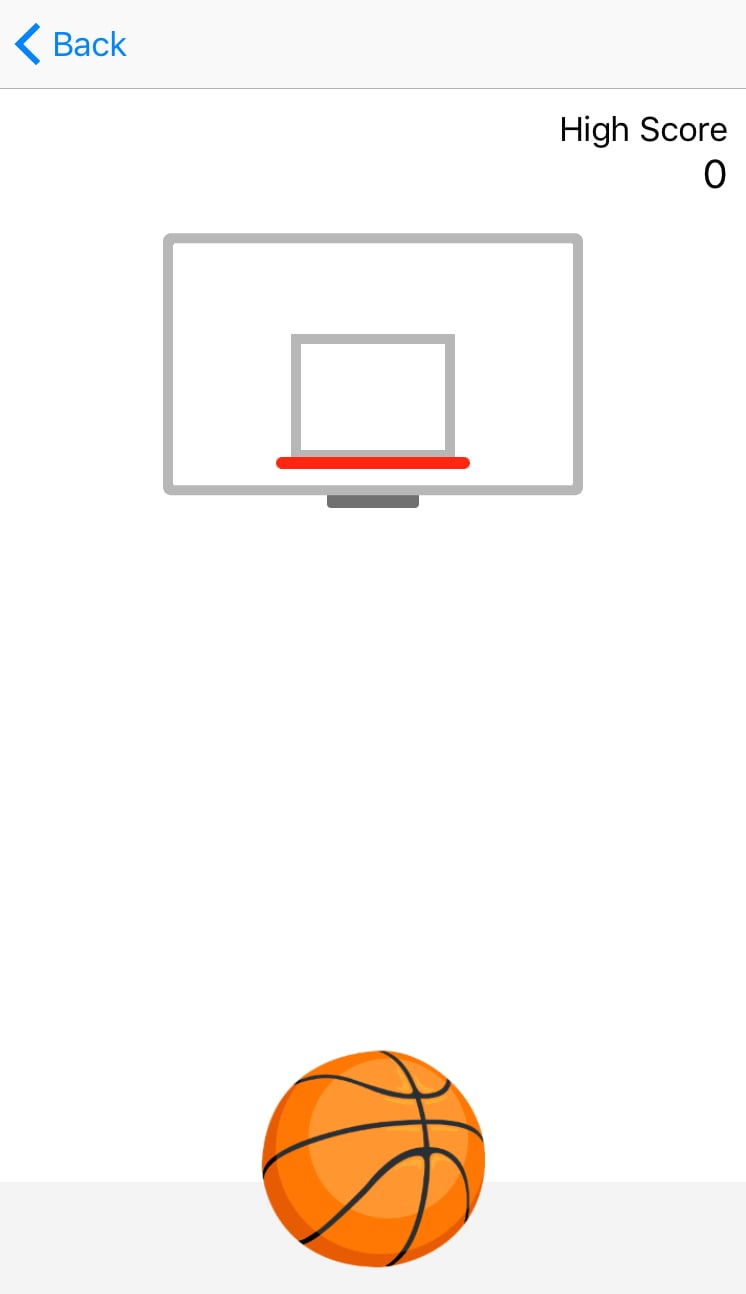 Play a game of basketball . . .
Turn a group chat into a competition by shooting some hoops. To start a game, send a basketball emoji. Then, tap on the emoji and you can begin playing.
12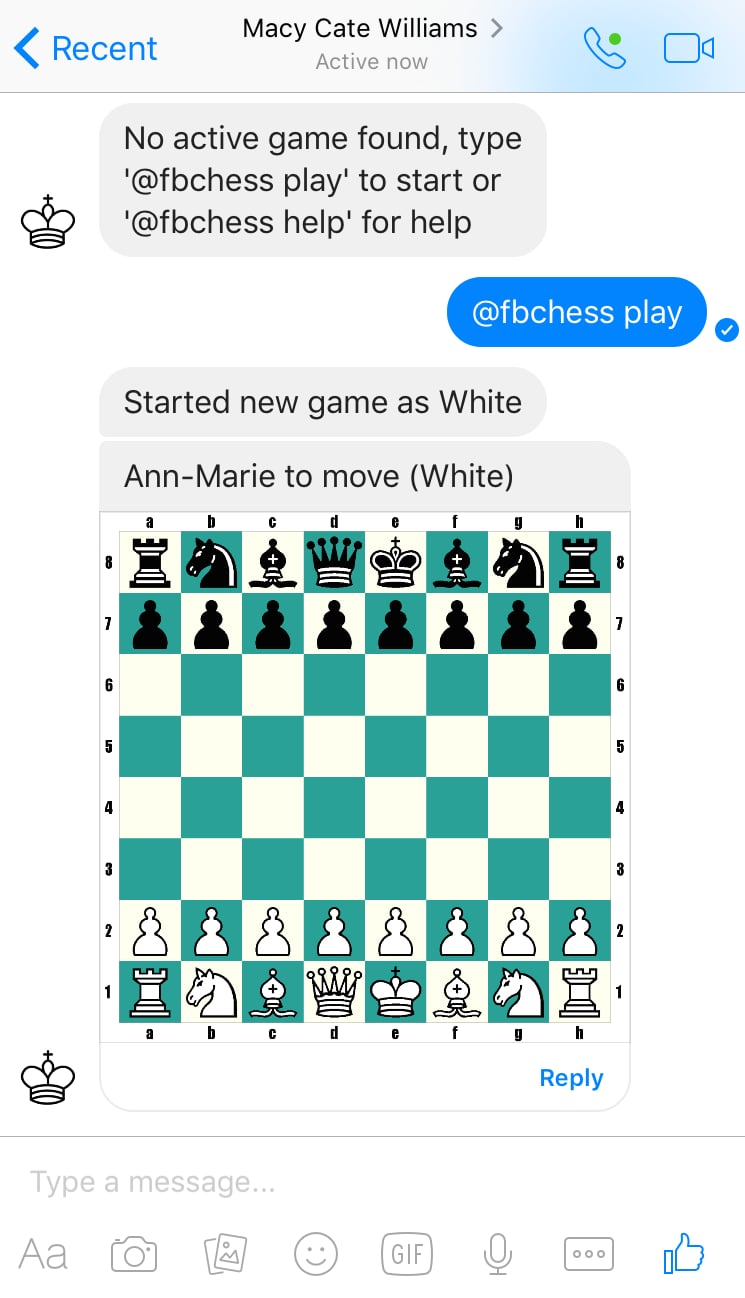 . . . Or, play a game of chess instead.
Just write "@fbchess play" into the chat and a chess game will appear on your screen.
13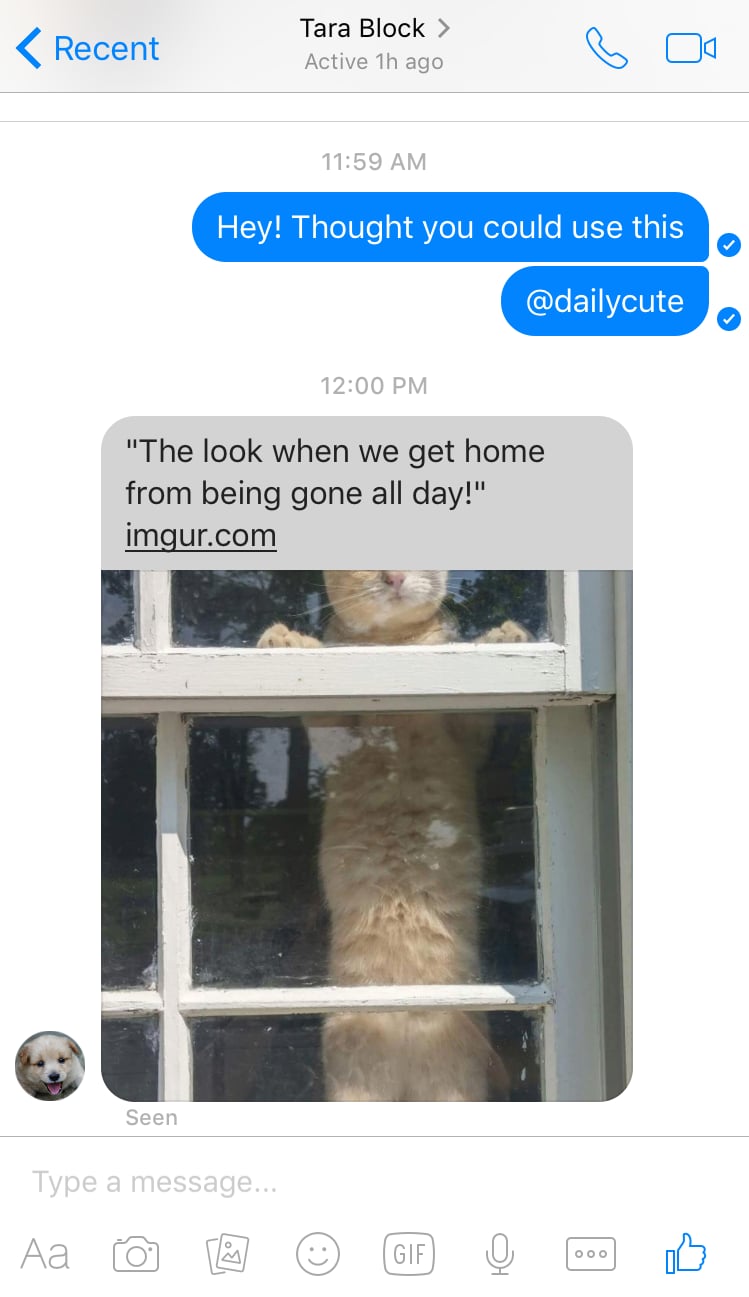 Send cute photos to a friend who needs it.
Is your friend having a bad day? Send them a fun photo to cheer them up by typing "@dailycute" into the chat.
14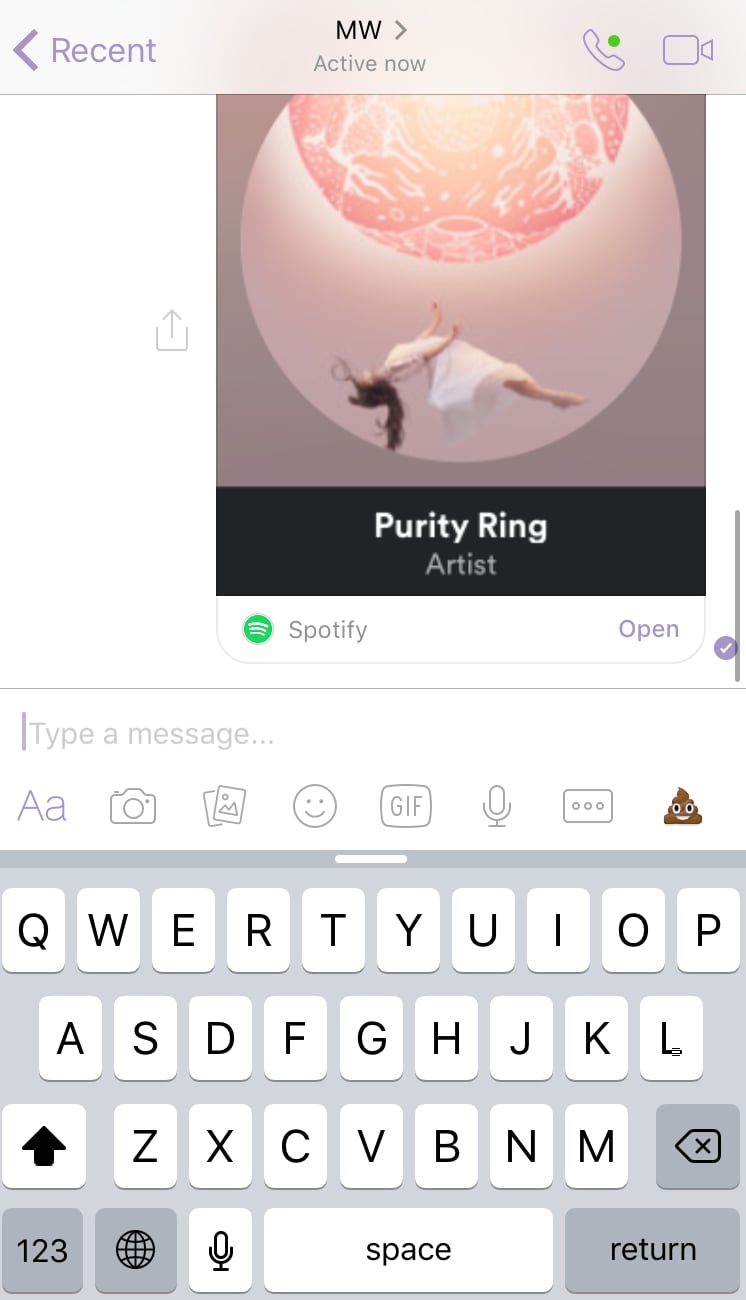 Let your friends know what you're listening to.
Do you have music junkie friends? Tell them the latest track you're obsessed with by tapping on those three extra dots. Here, tap on Spotify (just make sure you have the app downloaded). In the Spotify app, you will pick what song or album you're listenting to and send away.
15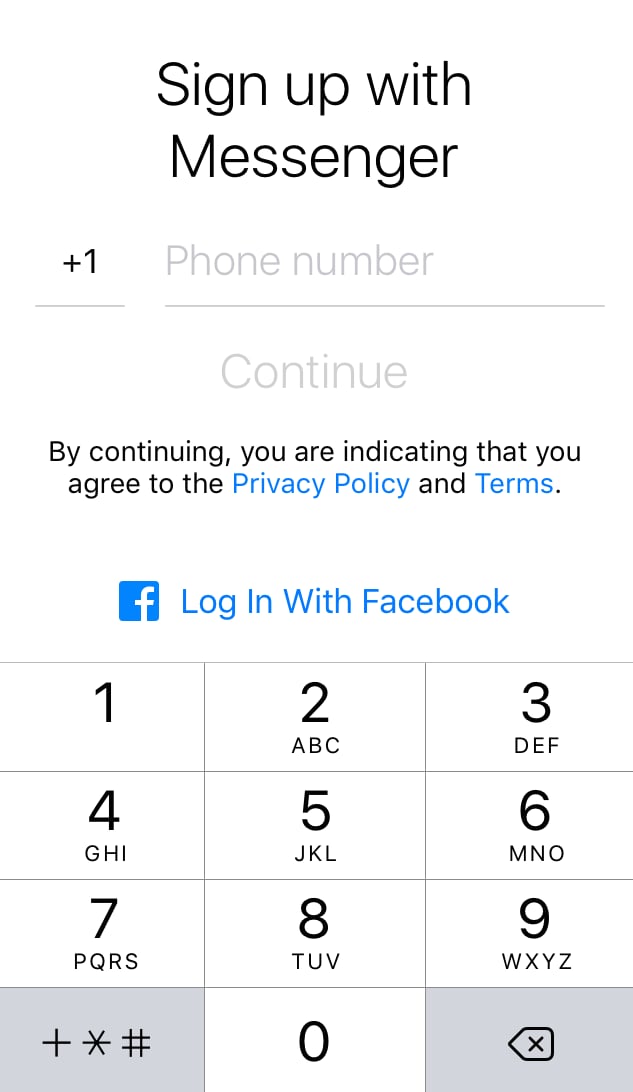 Sign up with Messenger without a Facebook account.
Over Facebook but want an effective app to communicate with your friends? Sign up for the service with just your phone number.
16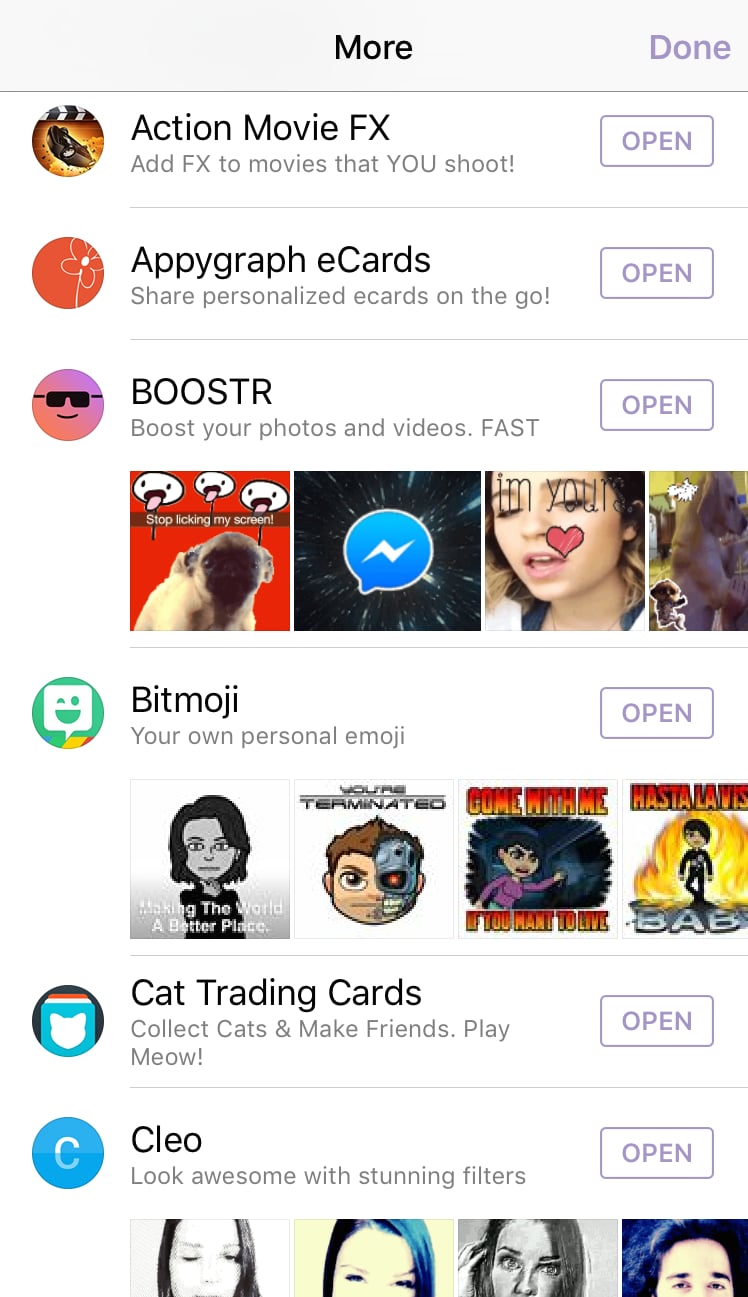 Download compatible apps to use on Messenger.
There are plenty of apps that are integrated with Messenger. Download the app first and then it should work easily with Messenger.
17