Facebook Messenger Bots
Facebook Messenger Wants to Become the Only App You'll Use to Complete Any Task
Imagine using only one app to do any task like book a flight or order flowers. That's exactly what Facebook's Messenger app hopes to become with the introduction of bots, software that can do a variety of these tasks.
Announced at this year's F8, Facebook's annual developer conference, these bots will be able to do any activity like booking you a flight or ordering you food. The goal is to use one app — Facebook Messenger — to do anything. Facebook CEO Mark Zuckerberg showed an example of this ability with 1-800-Flowers (photo below). You can ask 1-800-Flowers on Messenger for a list of flowers, pick one, and say who you want to send it to, and ta-da — you're done. "You never have to call 1-800-Flowers again," Zuckerberg said during the keynote. Or take, for example, reading CNN. The company can send you a daily list of stories to read, and the more you use it, the more personal it will get.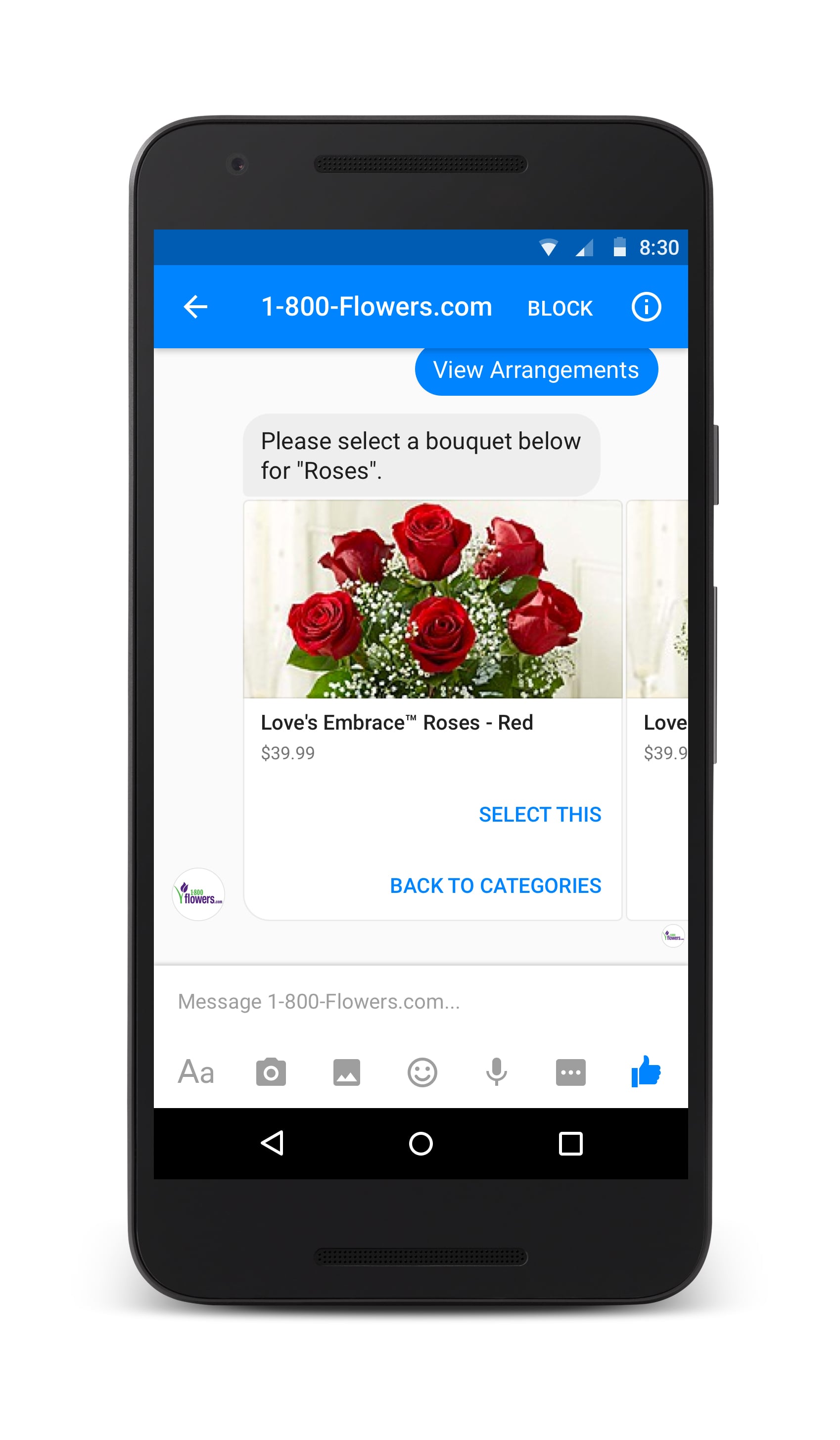 Here's an example of how you'll be able to search for the bots on Messenger.
This new feature will only add to the popularity of Messenger. Over 900 million people use it every month, and the app already supports similar features that reduce the usage of other apps. This includes sending photos, stickers, GIFs, location, money, and more — all features that let you use one app versus several.
Chatbots launch today in beta mode, so you can start talking to several businesses already. Considering you don't need a Facebook account to use Messenger, the app is sure to become even more popular than ever.