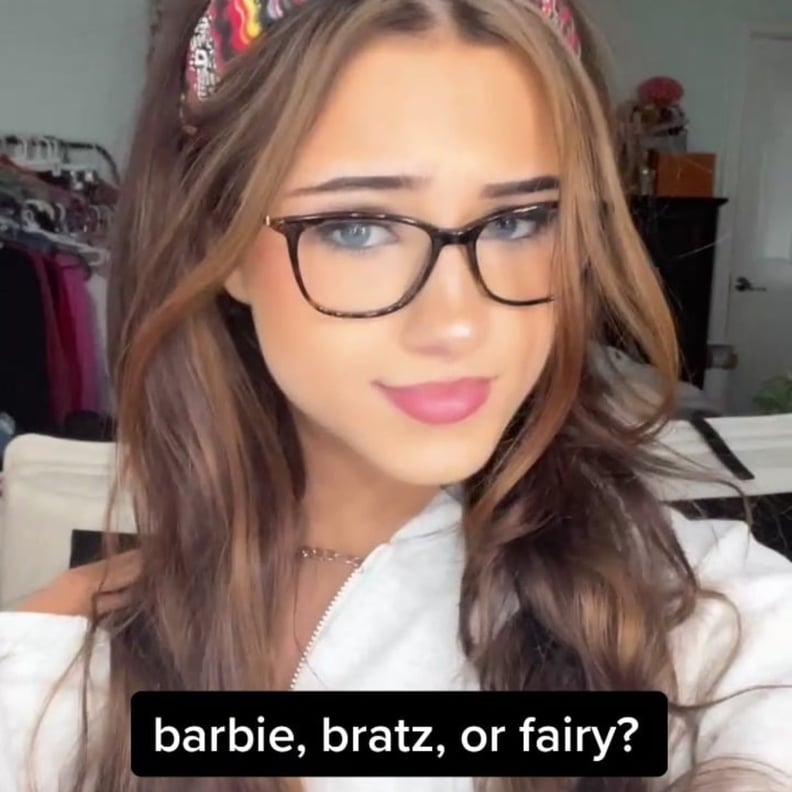 TikTok is at it again with another shapeshifting trend, and this time it has the perfect blend of nostalgia and pop culture references. Users of the app have decided that people fall into three categories and either look like a Barbie, Bratz, or Winx fairy. This new trend has taken over many people's For You Pages, inspiring them to see which category they fall into. The results are always fun and have even inspired users to re-create iconic makeup looks from their results. If you want to test your luck at the trend and morph into one of your favorite dolls or fairies, follow these easy steps to see how:
First, take a screenshot of one of the composite images — with one Barbie, one Bratz character, and one Winx fairy that others have been using in their videos — and save it to your camera roll.
Open the TikTok app and tap the "+" icon at the bottom of the screen.
Go to the icon where it says "Effects," and find the one called "Shapeshifting."
Select the image you saved, and tap the record button. After the countdown, the effect will "shapeshift" your face into a character.
From there, you can upload your video to your page.
Whether you want to see if you look like your old Bratz doll or you just want to try out a new filter on TikTok, this shapeshifting effect is so much fun! Until the next trend emerges, we'll just be over here channeling our favorite nostalgic characters. Keep reading to see some of the best videos from the trend.
TikTok Barbie, Bratz, or Fairy Filter
TikTok Barbie, Bratz, or Fairy Filter
TikTok Barbie, Bratz, or Fairy Filter
TikTok Barbie, Bratz, or Fairy Filter
TikTok Barbie, Bratz, or Fairy Filter
TikTok Barbie, Bratz, or Fairy Filter
TikTok Barbie, Bratz, or Fairy Filter