How to Get Halloween DIYs in Animal Crossing
Halloween Is Here in Animal Crossing — Here's How to Get All of the Spooky DIYs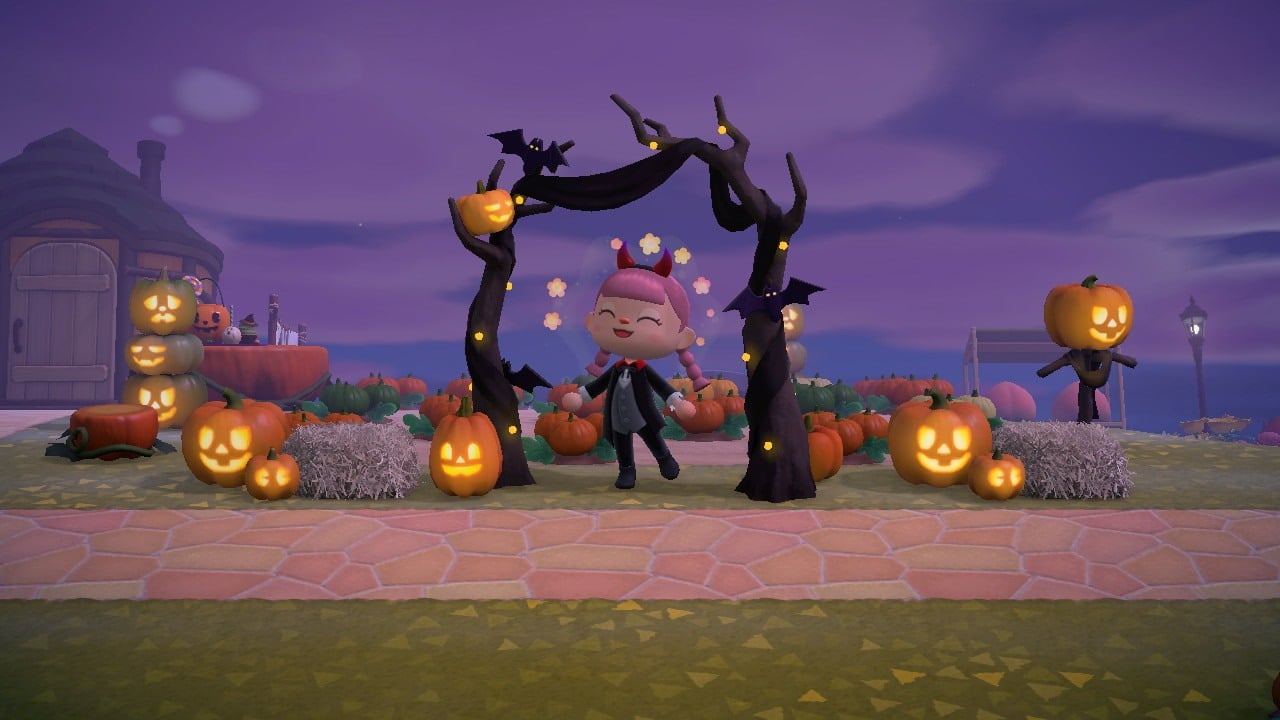 Now that pumpkins, costumes, and all things spooky have arrived within the last Animal Crossing: New Horizons update, many of us are flocking to get all the recipes and DIYs. Like many aspects of the game, the journey to Halloween is structured, so you have a little something to do or gain every day. For example, you can only buy one piece of candy from your Nook's Cranny a day. You can also buy as many pumpkin starts as you'd like, but they take a couple of days to grow. So, now that we have a week's worth of candy and a bunch of pumpkins, how do we get all the Halloween DIYs and start crafting?
There are many ways to get the Halloween DIYs, and it depends on how you like to play the game. To start collecting actual recipes, visit your villagers in their homes throughout the day. If you happen to walk in while they're crafting, there's a good chance they'll have a spooky recipe to share. If you want to play the game every day and not time skip to Halloween, this is the best method to gather recipes. Slowly but surely, you can get recipes from your villagers and use your pumpkins to craft them. All the recipes involve pumpkins and some combination of wood, clay, iron nuggets, and other things you find around your island.
As you're collecting DIY recipes, you'll also want to be sure to check a few other Halloween must haves off your list. Be sure to stop by your Nook's Cranny daily to buy candy and whatever decoration they have for sale that day. Next, head over to the Nook Kiosk in your town hall and redeem Nook Miles for DIY eye color and body paint recipes. Once you learn them, you'll be able to change your eye color or apply body paint — perfect for your costume! And, speaking of costumes, be sure to head to the Able Sisters' shop frequently to check out what costumes or Halloween attire they have available.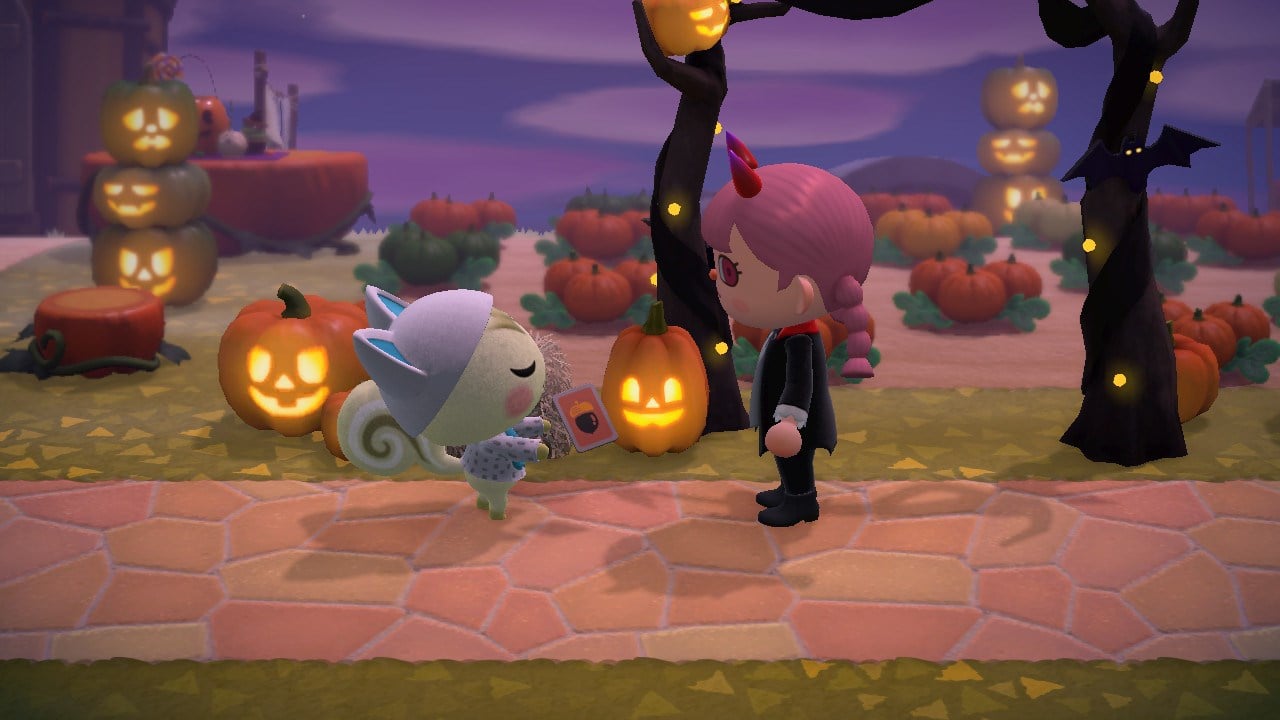 Once you get to Halloween day itself, you'll be able to collect the most DIY recipes. Utilizing the candy you've been saving up, your villagers will come up to you and trick-or-treat — when you give them candy, they'll give you a recipe, Halloween item, new reaction, or lollipop! The game's Halloween character, Jack, also makes an appearance on Halloween night. By bringing him candy, especially lollipops, he'll reward you with special attire and recipes. The more you bring him, the more rewards you'll get! Halloween night is, without a doubt, the easiest and quickest way to get all of the Halloween items and DIYs. Of course, if you don't want to wait until the day actually rolls around, you'll have to time hop to Halloween. Time hopping is a legitimate part of the game play and is fully supported by the game. Not everyone likes to time hop, so it's up to you and how you prefer to play.
Throughout the days leading up to Halloween, you can also keep your eye out for balloons or DIY recipes that wash up in bottles by the ocean. These aren't always going to be spooky recipes, but every once in a while, you might get a useful Halloween DIY from a balloon or bottle. Otherwise, visit your villagers as often as possible, get candy and Halloween items from your Cranny daily, and enjoy gearing up for Halloween on your island!