How and Where to Play Animal Crossing
Seeing Animal Crossing Everywhere? Here's Everything You Need to Know About the Popular Game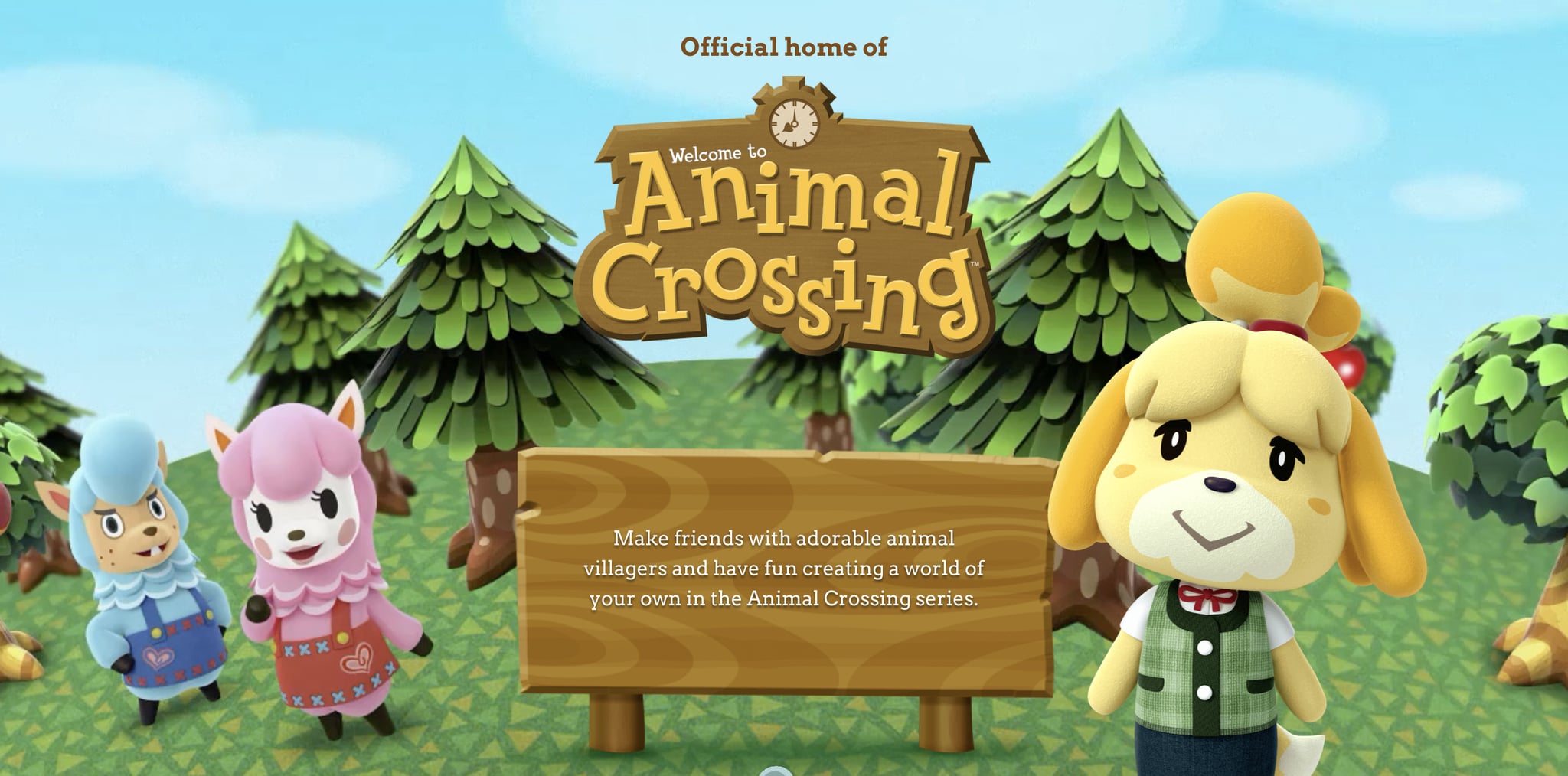 It doesn't matter if you're an avid gamer or not, chances are you've heard of a little game called Animal Crossing, right? From listening to your friends talk about creating islands, picking fruit, and hanging out with their virtual friends to seeing images of the game online, you might be wondering what it is exactly and how you can play it, too. And we've got you covered! Animal Crossing is a Nintendo video game that lets you live out a virtual life in a colorful cartoon village, and once you start, it's hard to stop! Keep reading for everything you need to know about the game before you dive in yourself.
What Is Animal Crossing?
Animal Crossing is an open-ended social simulation game that was created by Nintendo back in 2001. New versions have launched throughout the years and the latest version, Animal Crossing: New Horizons, for the Nintendo Switch was just released in March.
Animal Crossing sets itself apart from other video games by having no objectives. There are no aliens to kill or princesses to save — instead, players are free to basically create their dream villages that are inhabited solely by animals. In the game, you can explore your villages, interact with other characters, increase the size of their houses, and complete relaxing tasks like fitness classes and fishing tournaments. There is no end to the game that you must reach in order to win; it's just a continued place you can go back to to do more fun things.
How Does Animal Crossing Work?
You start by creating a customizable player, then you essentially build your own little life. The basic premise is that your character creates its own town or city or — in the case of the latest version — develops a community of anthropomorphic animals on a deserted island. Time is spent picking fruit, lying on the beach, growing plants, fishing, crafting items, decorating your house, and much more. The game progresses in real time, using the game console's internal clock, and it supports local and online co-op gameplay, meaning you can play it with friends and family at home or far away.
Where Do You Play Animal Crossing?
Animal Crossing: New Horizons is available on the Nintendo Switch, but there are a number of Animal Crossing versions you can play on different Nintendo game consoles, including the Nintendo 64, GameCube, Nintendo DS, Wii, and Nintendo 3DS.
Does Animal Crossing Cost Anything?
The latest version, Animal Crossing: New Horizons, retails for $60.