Tips For Painting a Pumpkin Like a Pro
6 Tips For Painting a Pumpkin Like a Pro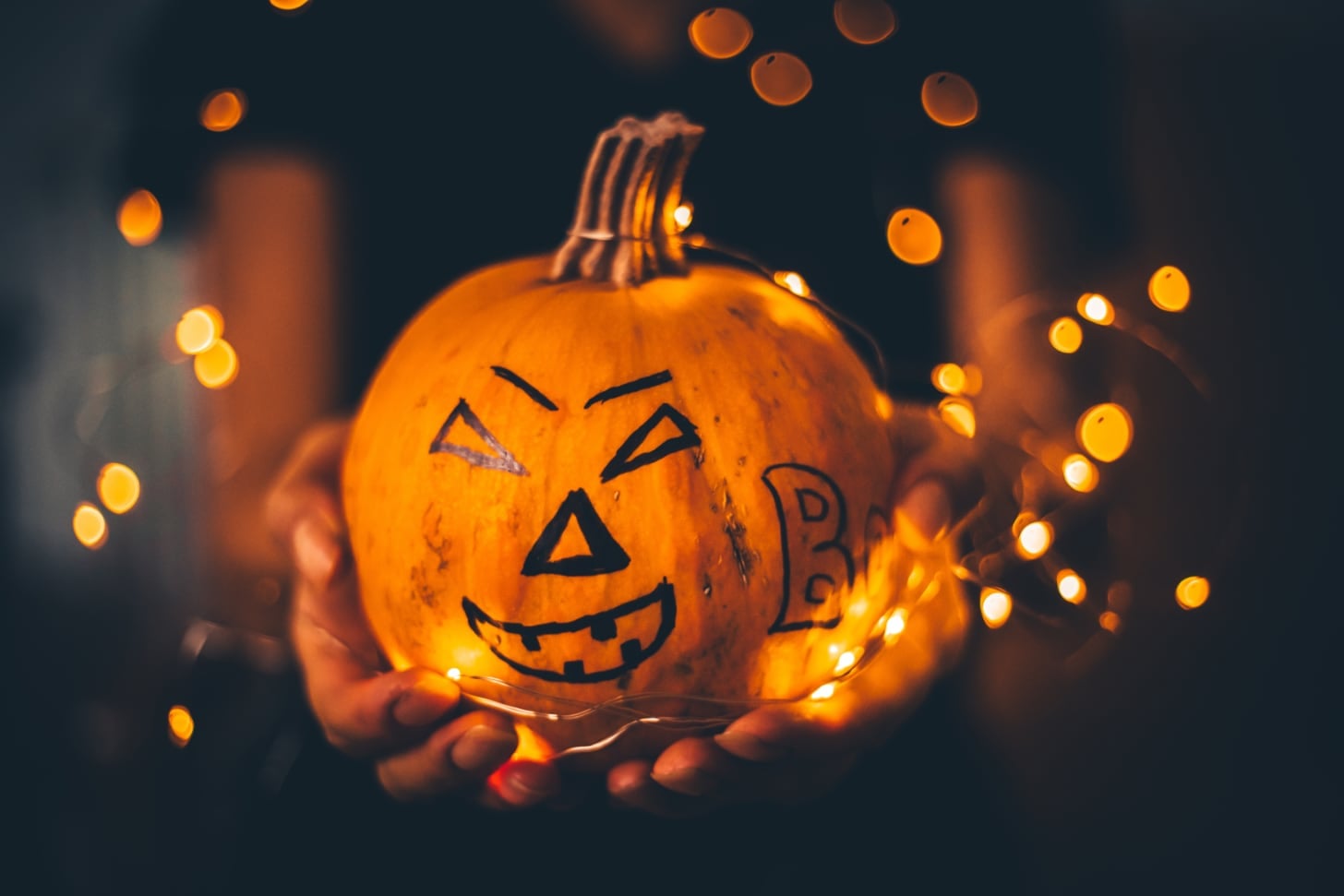 Pumpkins are undoubtedly the reigning motif of the fall season, and from early September through Thanksgiving, we adorn our homes with them in as many ways as possible. While pumpkin carving has been the classic way to decorate your pumpkin for Halloween, enterprising DIYers are choosing to really flex their creative muscles by painting pumpkins to create lasting seasonal decor.
Before you embark on your own pumpkin-painting adventure, be sure to read through these tips so you can create a stunning painted pumpkin that will last!
1. Choose the Right Pumpkin
The perfect paintable pumpkin will be one without blemishes, particularly without any rotten spots. If you want to incorporate some warts or other features into your design, go ahead! Otherwise, it's important to look for a pumpkin with shallower ribbing to give you an easier surface to paint on.
2. Prep Your Pumpkin
Before you jump right into painting your pumpkin, you should prepare the surface. Like with any pumpkin decorating technique, you should always wash your pumpkin first. Wipe it down with a sanitizing wipe or with a soft cloth and some mild soap. This helps to remove dirt and grime to give you a clean surface to paint on, and it also removes bacteria that might speed up the rotting process.
3. Seal Your Pumpkin
Sealing your pumpkin before you paint it is optional, but it helps to give you a good surface to paint on. Choose an aerosol or brush sealant and cover your pumpkin. It won't necessarily preserve the pumpkin itself, but it can help with paint application.
4. Choose the Right Paint
Choosing the right paint for your pumpkin depends on a couple of factors. If you're painting with kids, choose a washable paint so you don't have to worry too much about the mess! If it's just adults, acrylic or spray paint are the best paints for pumpkins (as they won't crack), and puff paint can be used for certain detailed painting, such as creating a lacy effect. You can also use a chalkboard paint if you want something a little different!
5. Use the Proper Brushes
While pumpkins can be pretty sturdy, their skin can be easily damaged if you're not careful. When painting a pumpkin, you'll want to avoid hard, bristly brushes. Opt instead for sponge brushes and brushes with softer bristles so you don't damage the skin or scratch your pumpkin.
6. Plan Your Design
Some people prefer to be spontaneous with their decorating, while others like to have a plan laid out before they start. Whatever your style is, you should have a general idea of how you're going to paint your pumpkin, and having a plan can help you execute the perfect design. Trace your design on your pumpkin first with a pencil, or you can even use a predesigned stencil as the outline.
—Additional reporting by Lauren Harano
Pin It!