Here's How to Use All Your Favorite Snapchat Lenses During Zoom Calls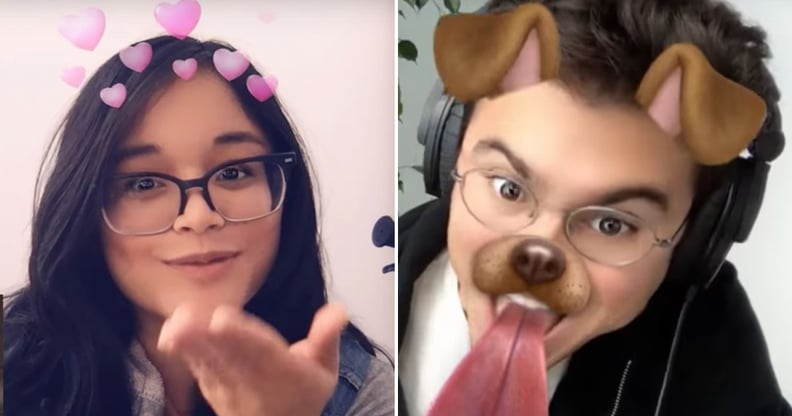 As hilarious as it is to put a mustache on your dog and give yourself the most glamorous flower crown in the group chat, that isn't all Snapchat's lenses can do. The app's downloadable Snap Camera, which allows the full lens studio to be available during video chats, makes it so that your Zoom calls are just a little more fun to sit through with colorful backgrounds, special effects, and silly characters. So, to keep yourself from becoming the woman who turned herself into a potato during a conference call and couldn't change herself back, check out a few supereasy Snap Camera tips ahead.

Here's How It Works
To get started, download the Snap Camera app for your desktop device.
Make sure you're logged into your Zoom account. Then go to settings, select Video, and select Camera. From there, you should be able to click on Snap Camera.
The Snapchat lens features should then appear in your Zoom video while you're on a call.
To turn Snap Camera off, go back to the Camera option in your Zoom Settings and click on your computer's default camera option, rather than Snap Camera.
Helpful Tips
You can only change your Snapchat filter within the Snap Camera app on your computer, not within the Zoom meeting — something to be aware of so you don't end up looking like a giant cat during your entire video call.
The app also works when chatting on Google Hangouts, Skype, OBS, Twitch or if you're filming YouTube videos, so you can have fun with all of your video calls from now on.
If you're looking to spice up your next game night with the gang or you have a virtual first date planned, download the app for your desktop, and check out these cool Zoom background images for some extra fun.