Snapchat's Snap Camera Adds Beauty Filters to Video Calls
Snapchat's Snap Camera Is the Beauty Hack You Didn't Know You Were Missing For Video Calls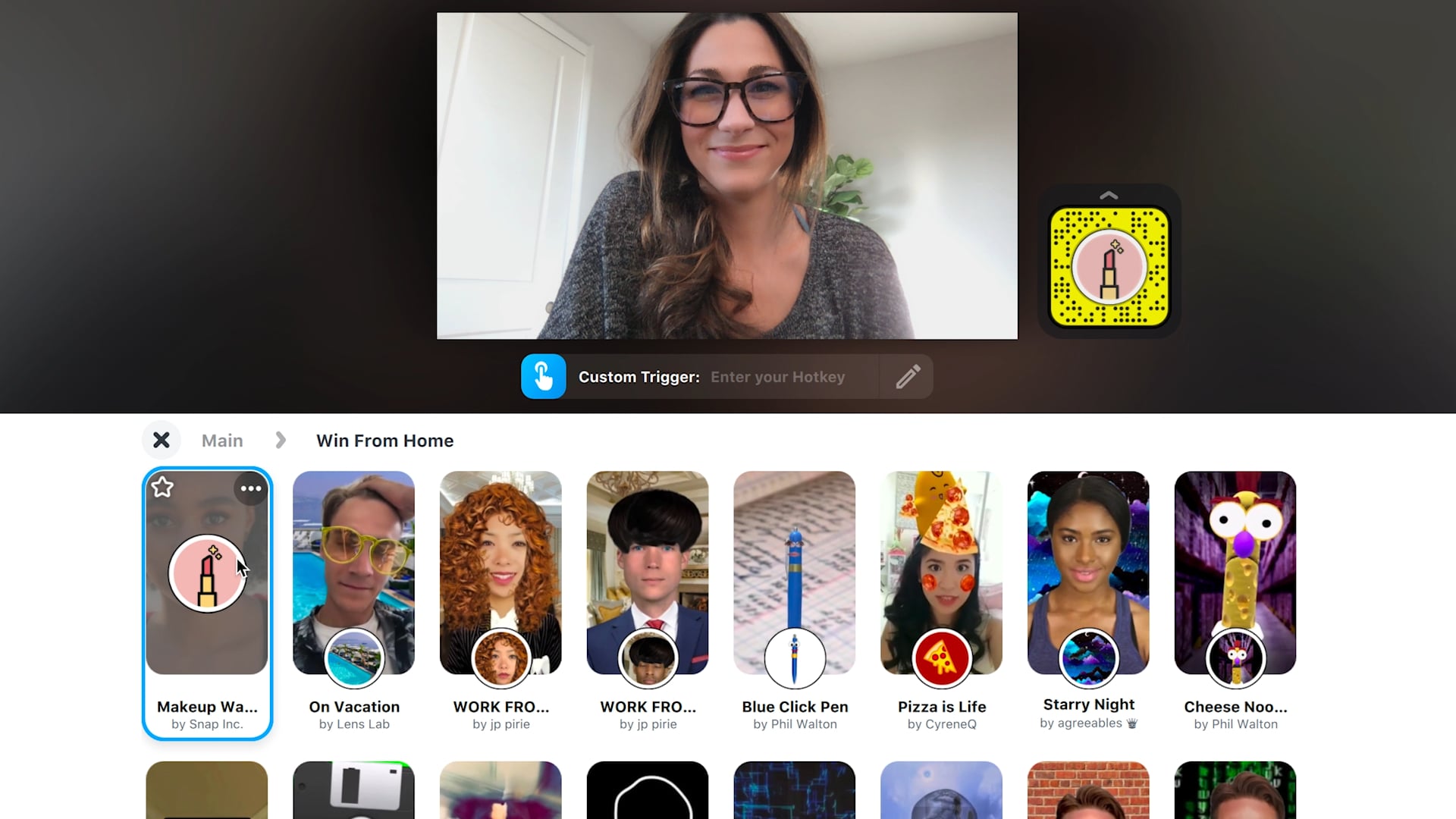 Our beauty routines in the last few weeks have gone through three phases: boycotting makeup and all other aspects of our daily beauty maintenance at the start of working from home; wearing the same sweats and hair in a messy bun for more days than we can count; and rejoining at least a lighter version of our beauty routine to restore a bit of normalcy into our everyday lives. The whole no makeup, no hairstyling thing is fun and all — until you have to hop on a video call.
With virtual meetings and video calls being the reality for the unforeseeable future, we're all adapting to the new work-life norm and our new work-from-home makeup routine. But for those days when you just can't seem to find the motivation to put on a full face of makeup for a 15-minute chat, Snapchat's Snap Camera for desktop is the beauty hack you didn't know you were missing.
It works by syncing with your computer camera and is compatible with Zoom, Google Hangouts, Skype, and more. For virtual happy hours, professional team meetings, and even calls with grandma, Snap Camera is proving to be very helpful. The video tool offers different beauty lenses — designed after those beloved Snapchat filters we all use — as an alternative to putting on makeup. Virtual lash extensions (for those unable to make it to their touch-up appointment), "perfected skin," eyeshadow, and even a spray-tan filter are just a few of the different lenses available to keep you looking your best — or, at the very least, entertained — during your calls.
Image Source: Courtesy of Snapchat