These Pride Zoom Backgrounds Are Fun, Free, and Ready For a Celebration
Pride Month may look a little different this year, but that doesn't mean we can't still celebrate! Grab your friends for a virtual party, because these Pride Zoom backgrounds are one of the easiest ways to observe the rainbow-infused month at home. From backdrops that show off the Pride flag to confetti-filled streets to glitter beard portraits, we couldn't be more excited to virtually celebrate. Oh and don't worry, all of these backgrounds meet Zoom's minimum dimension requirements of 1,920 pixels by 1,080 pixels — and they're free! Just follow the instructions here to upload a background, put your Pride outfit on, and celebrate being exactly who you are!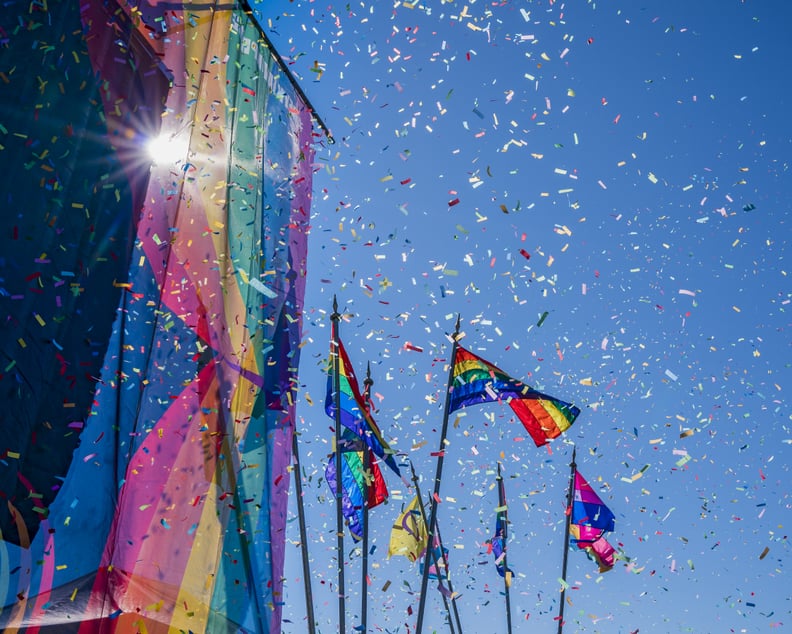 Flags and Confetti
How dreamy does this confetti Zoom background look?
Glitter Beard
If you're a fan of the glitter beard, set your Zoom background as one. Or, if you have a beard to glitter, do a matching one!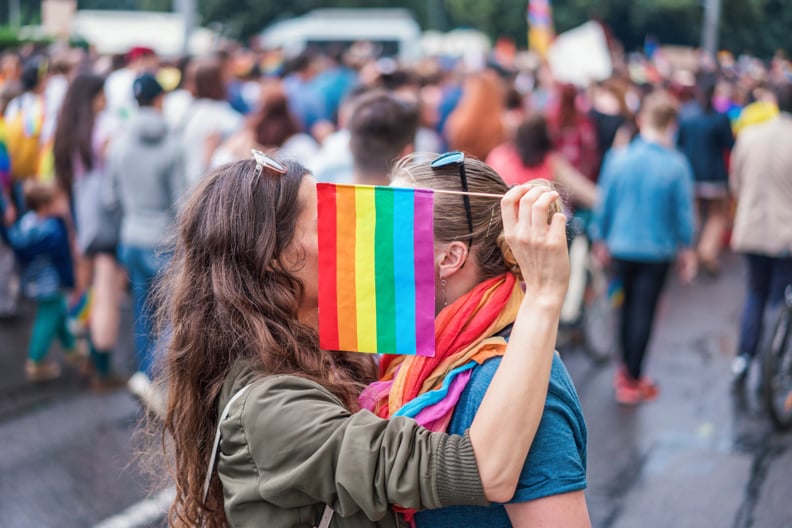 Love Is Love
Because moments like this are some of the best of Pride.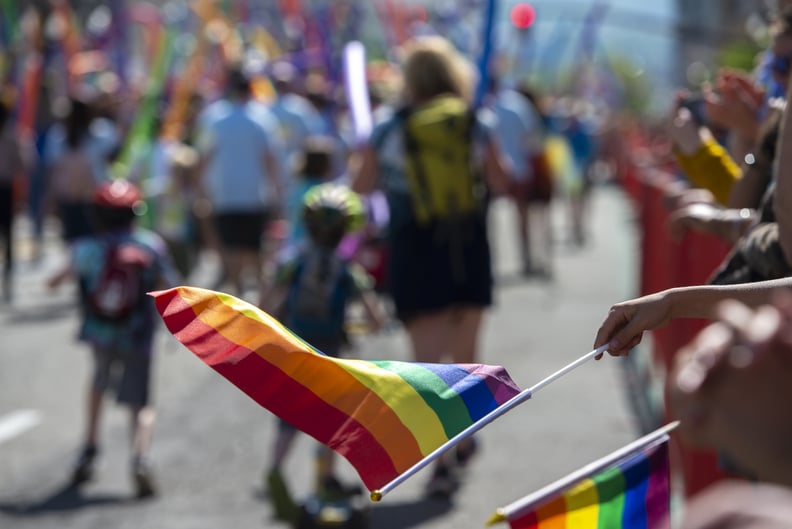 Pride Parade
You'll feel as though you're in the middle of it all with this backdrop.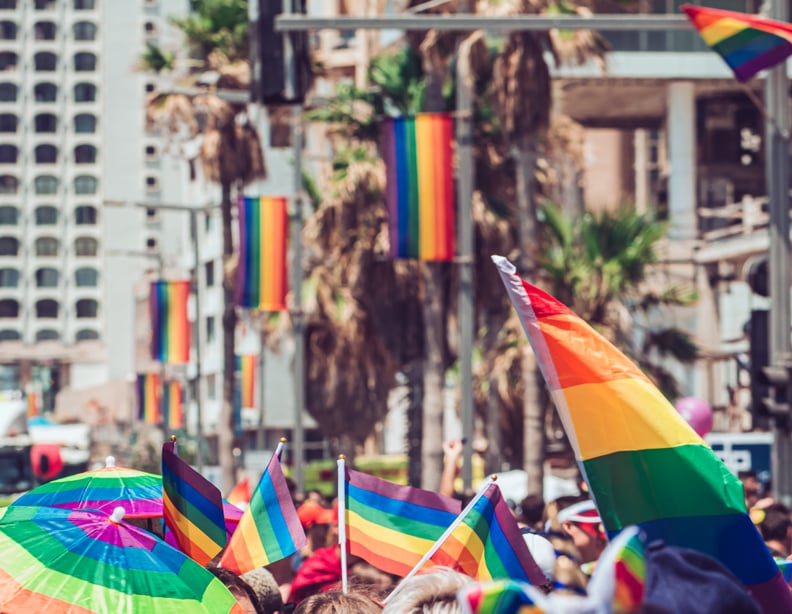 Pride Flags
The more flags, the better, am I right?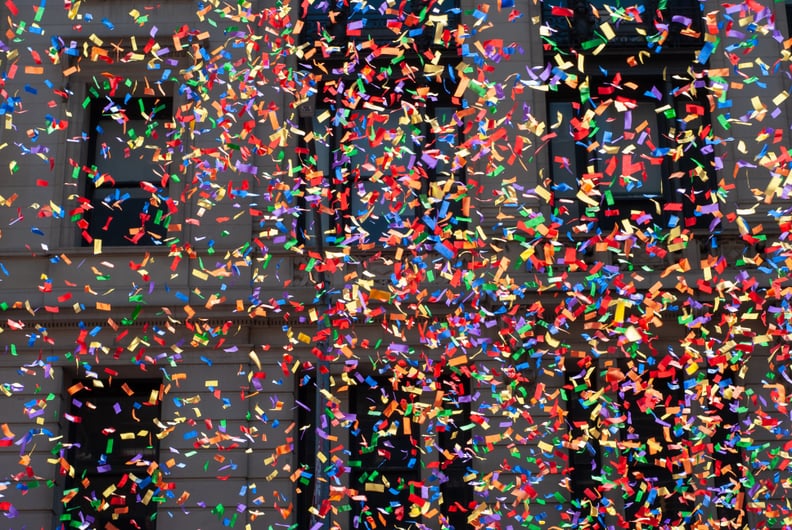 Rainbow Confetti
You'll be ready for a party with this fun backdrop.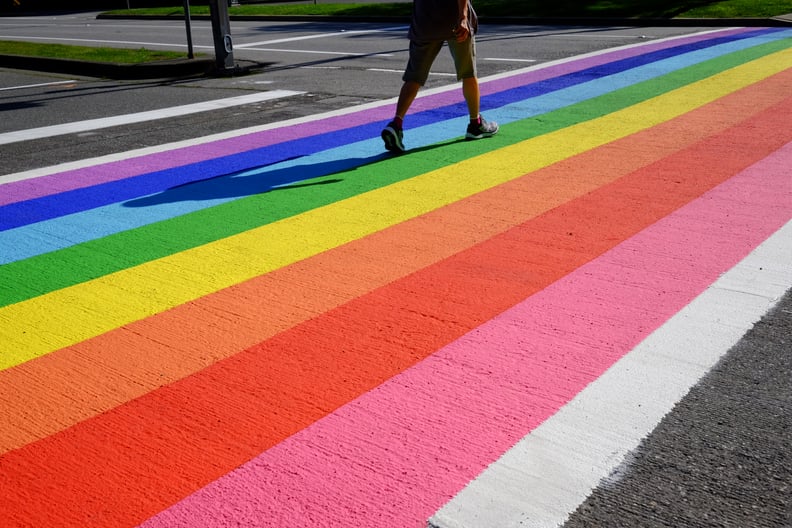 Rainbow Walkway
If this background doesn't instantly make you happy, we're not sure what will.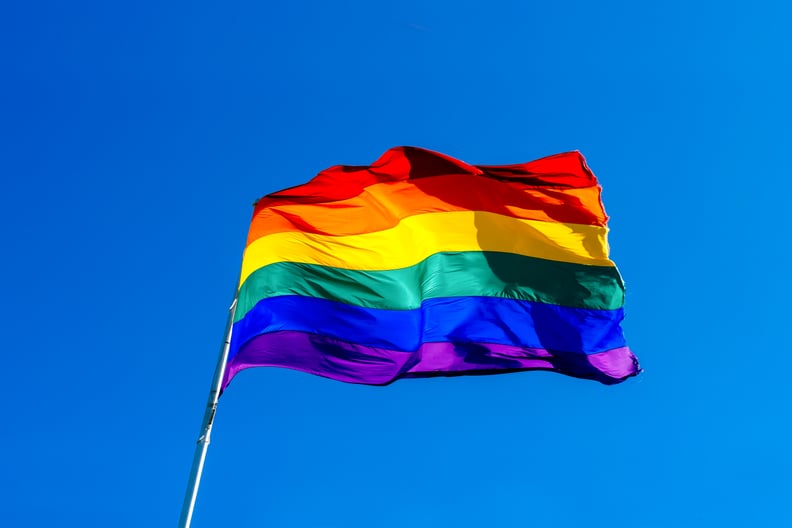 Pride Flag
You'll look perfect in front of this Pride flag background.
Pride Popsicles
We adore these Pride popsicles!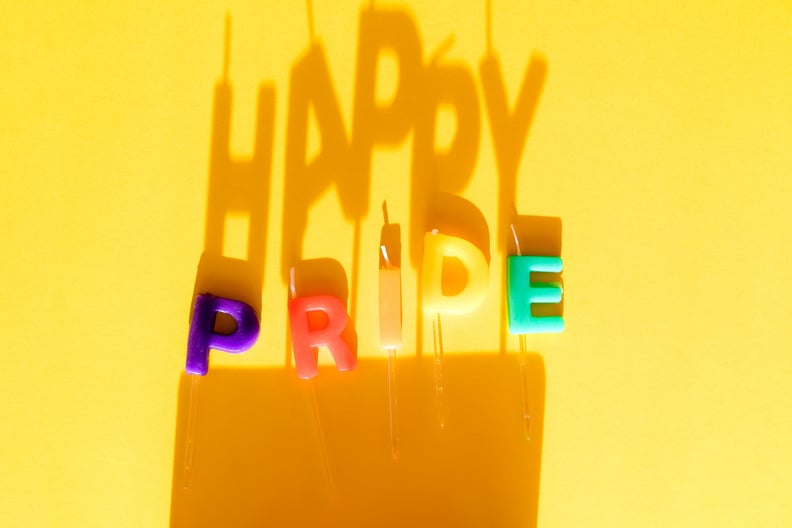 Happy Pride
Just because we're celebrating at home doesn't mean it can't still be epic! Happy Pride!