Valentine's Day is almost here, and we know one couple who will be having a big celebration. Kim Kardashian [1] and Kanye West [2] welcomed their first child and got engaged last year, resulting in plenty of adorable snaps from the couple. However, the two have been very public about their love, and Kanye even often grins from ear to ear when he's around Kim. We're taking a look back at their sweetest and most PDA-filled moments — keep scrolling to relive Kim and Kanye's love.
Source: Getty / Denise Truscello [3]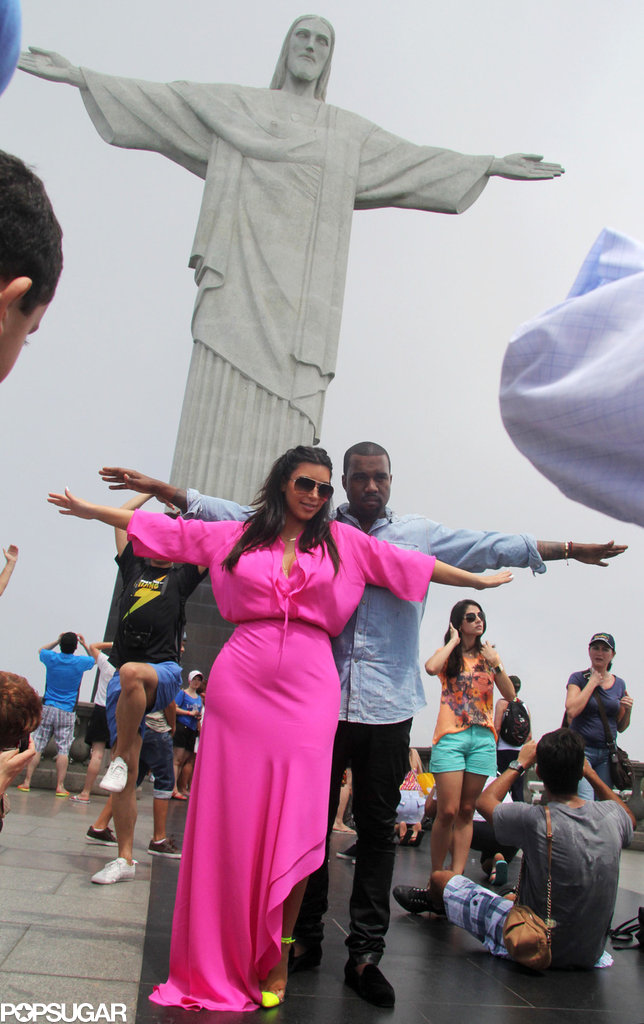 Kim and Kanye traveled to Brazil in February 2013 and stopped to pose with the Christ the Redeemer statue.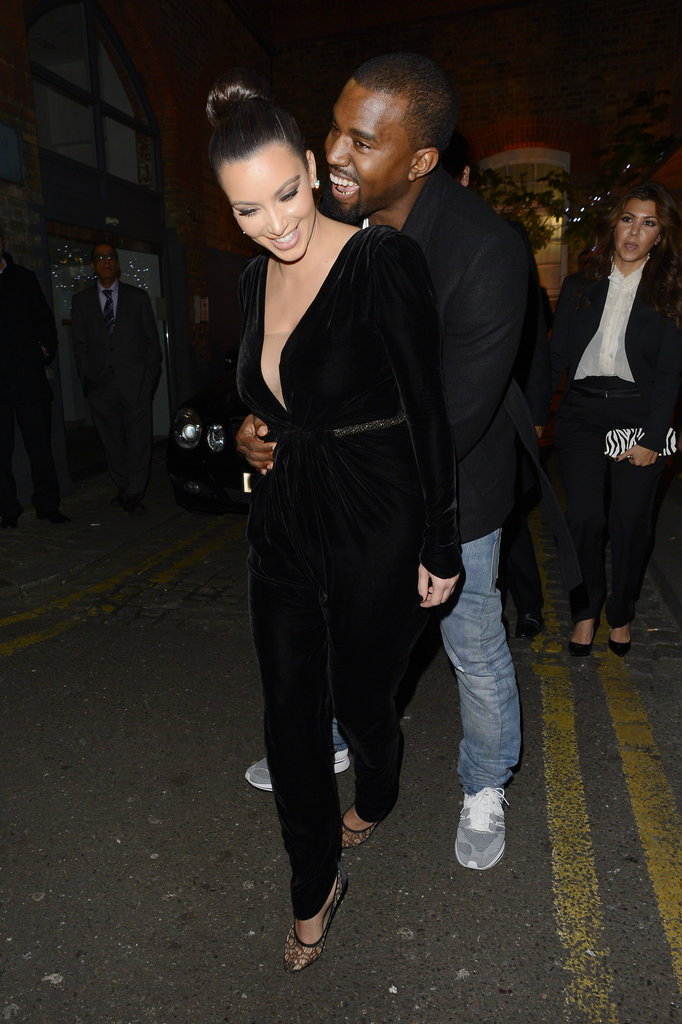 The couple got cute during a November 2012 trip to London.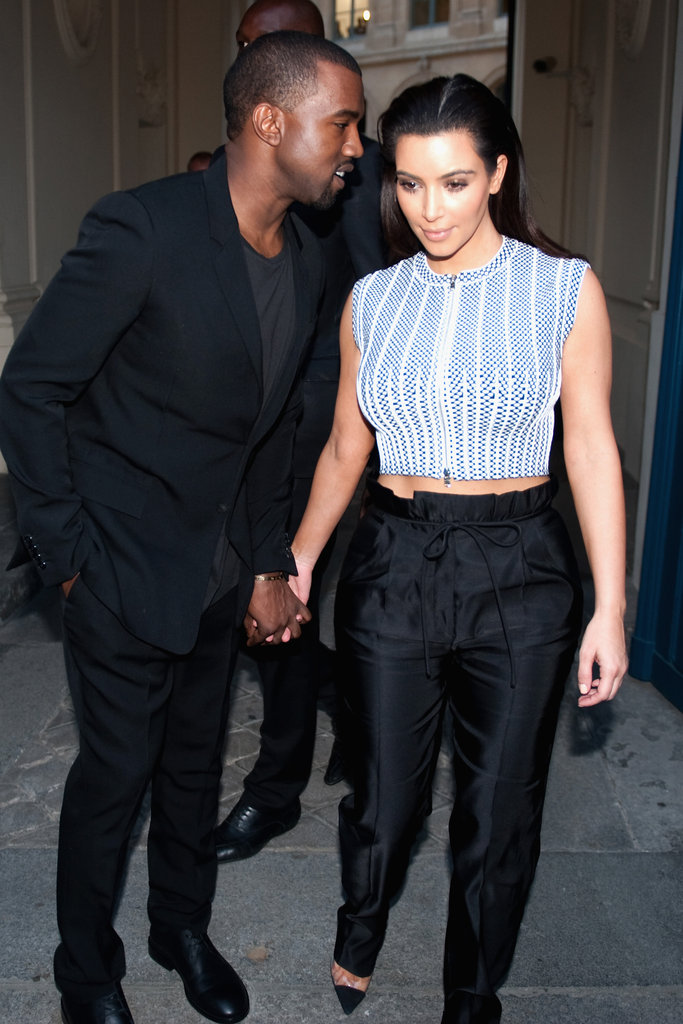 Kanye whispered in Kim's ear while they visited Paris in July 2012.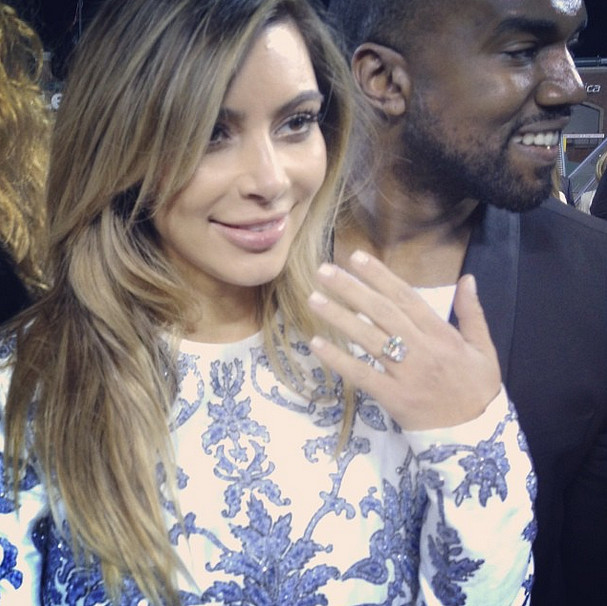 Kim's hairdresser shared a photo of Kim and Kanye right after Kanye popped the question in October 2013.
Source: Instagram user clydehairgod [4]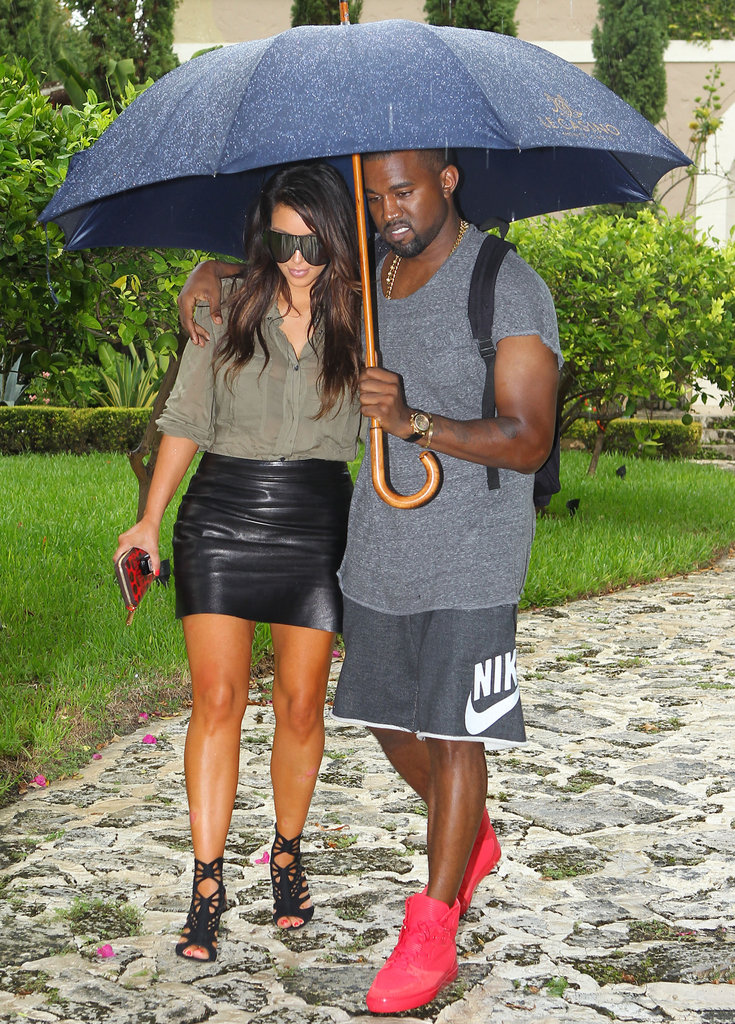 Kanye held onto Kim and an umbrella while they were out in Miami in October 2012.
The duo rang in the 2013 New Year in Las Vegas after announcing Kim's pregnancy.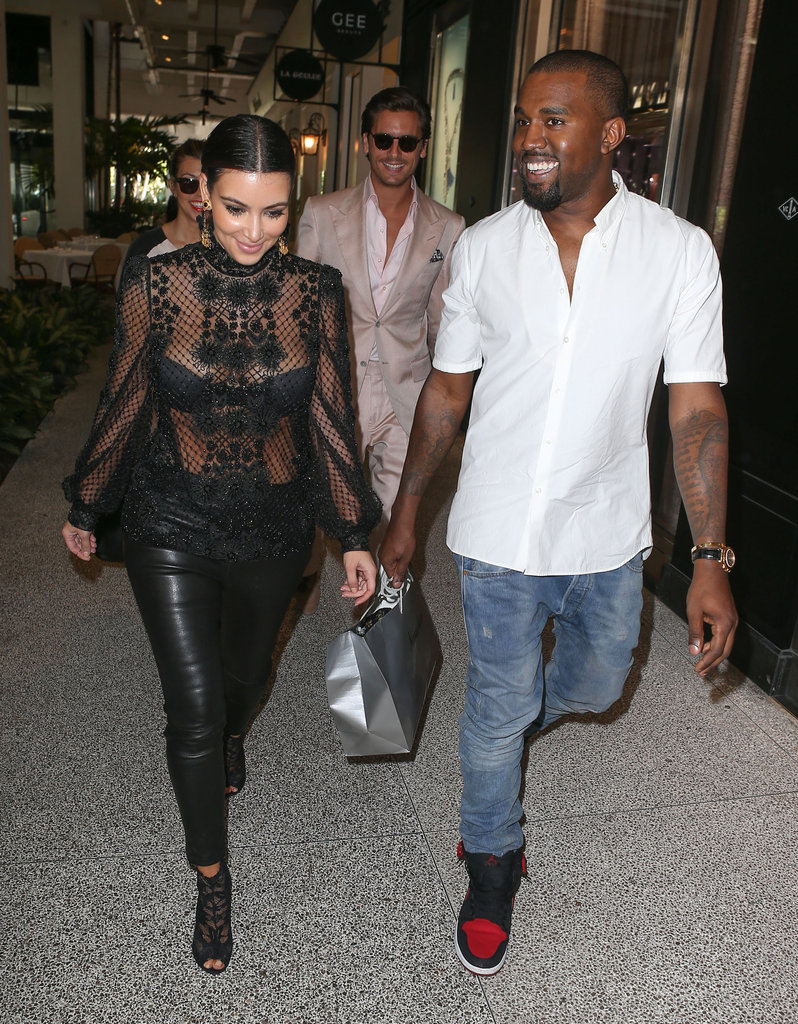 Kim and Kanye went shopping in Miami in October 2012.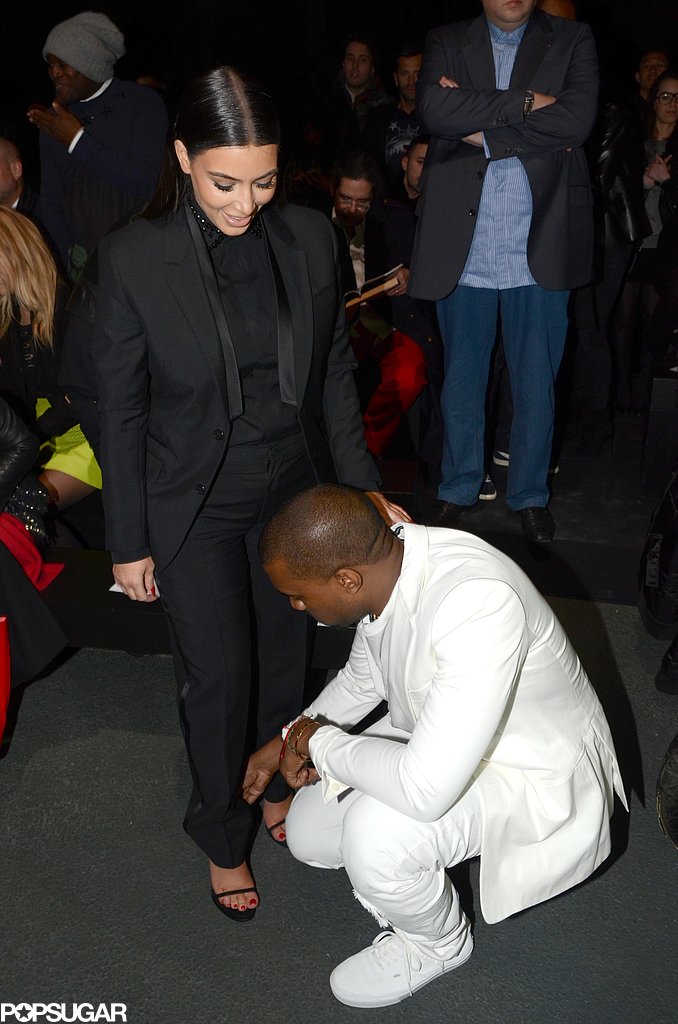 Kanye helped Kim with her shoe after attending a Givenchy [5] show together in Paris in March 2013.
Kanye had his arm around Kim and a smile on his face at a May 2012 Lakers game in LA.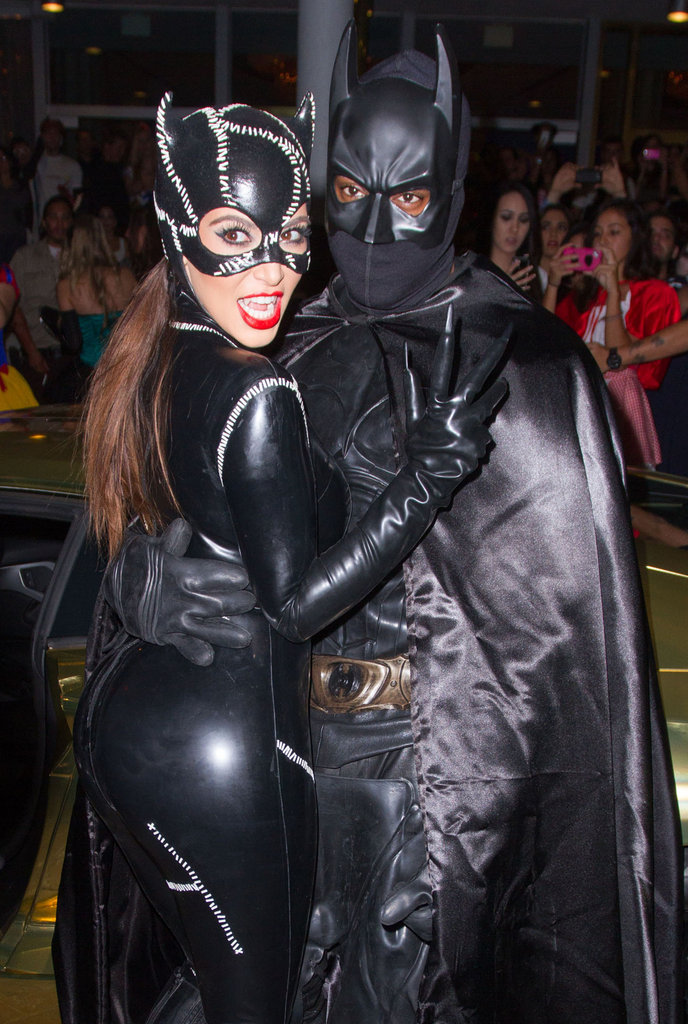 The pair dressed up as Batman and Catwoman for Halloween [6] 2012 in Miami.
In September 2013, Kanye put his arm around Kim during an outing in Paris.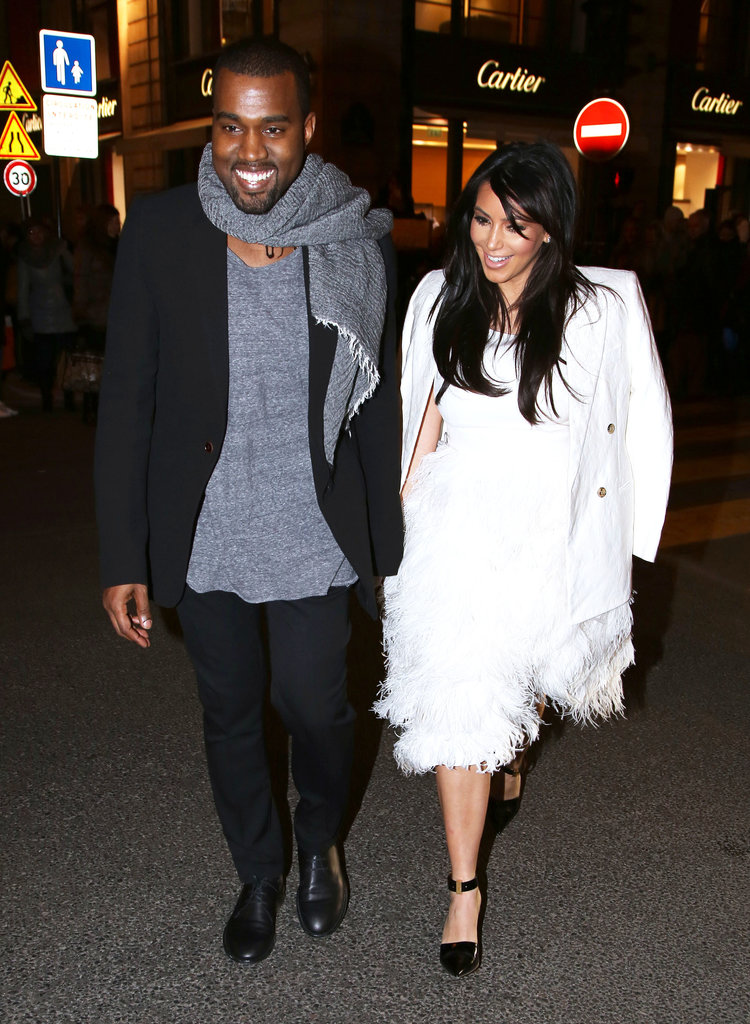 The two were all smiles when they attended Paris Fashion Week in January 2013.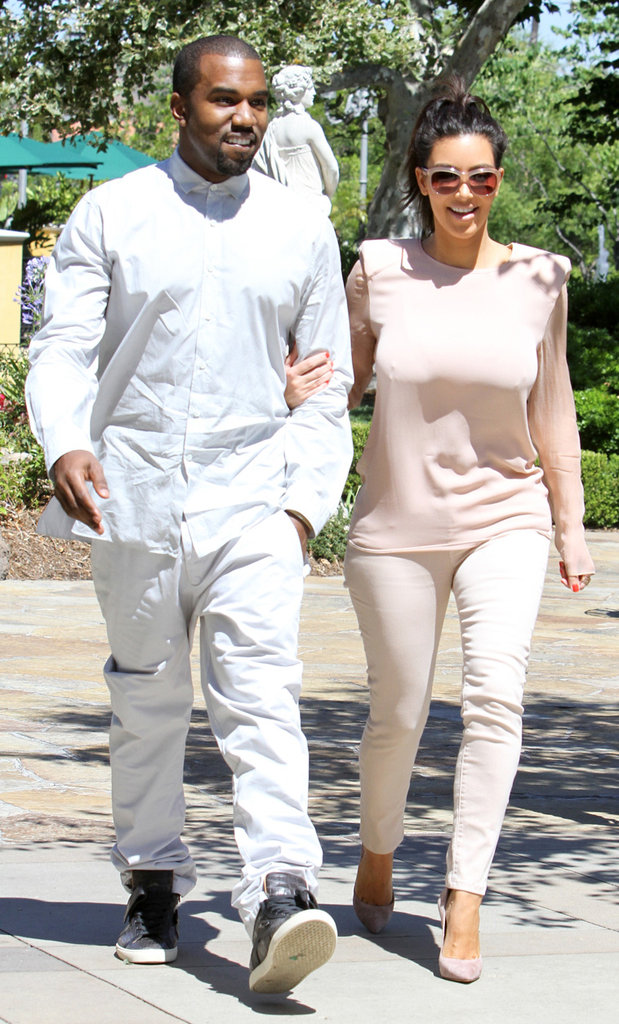 Kim held onto Kanye during an LA day out in June 2012.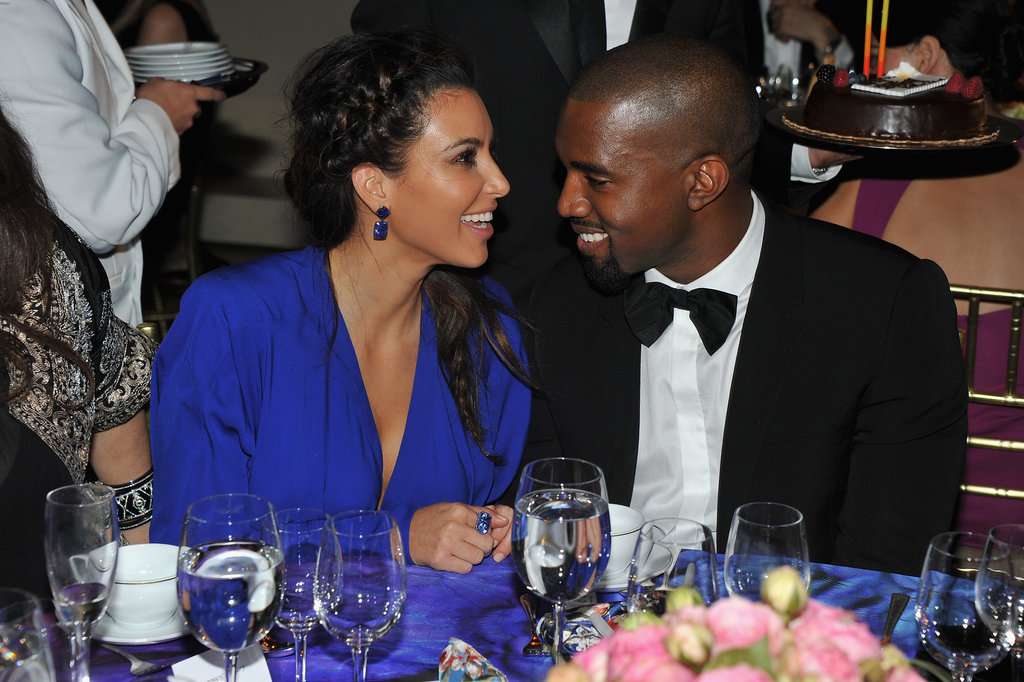 The couple only had eyes for each other at the 2012 Angel Ball in NYC.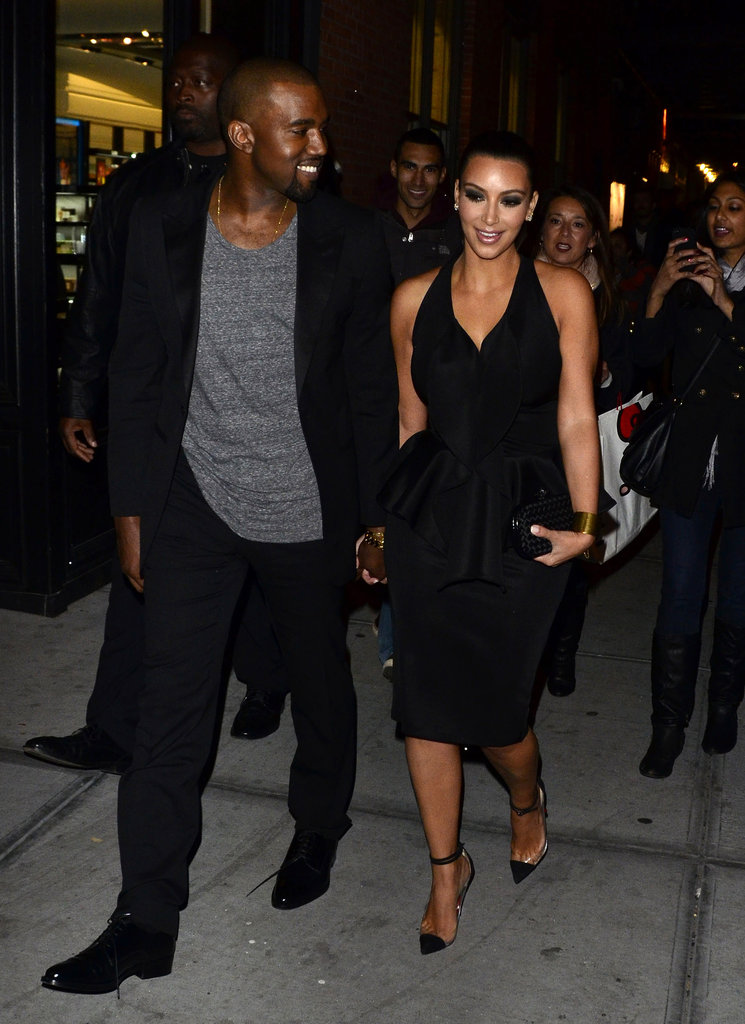 Kanye and Kim held hands after dinner in NYC in April 2012.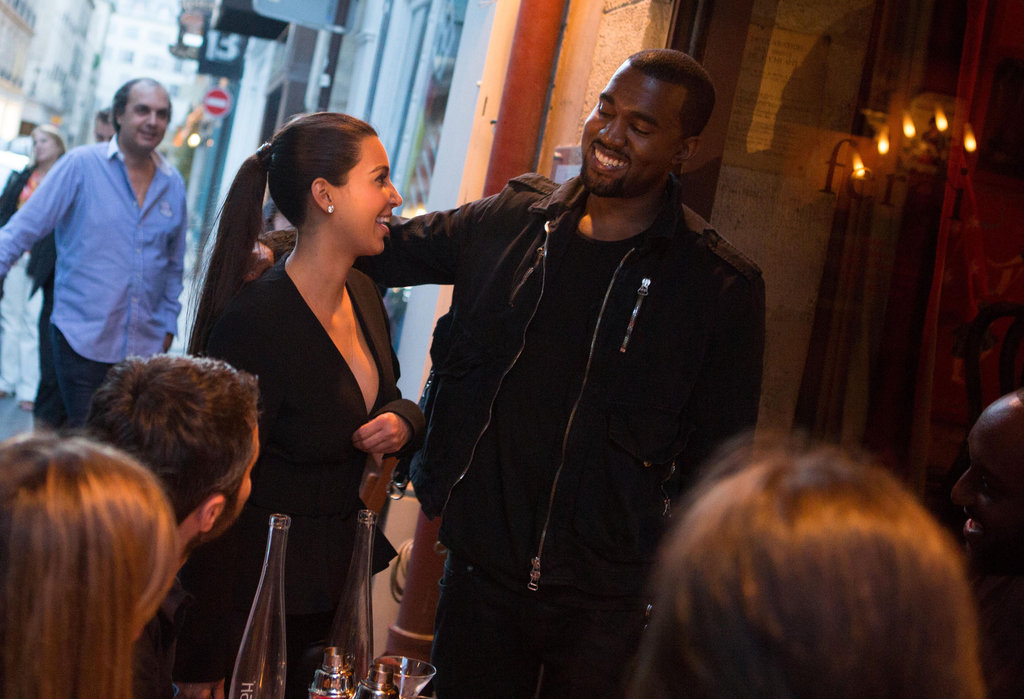 Kim and Kanye looked cute during a June 2012 dinner date in Paris.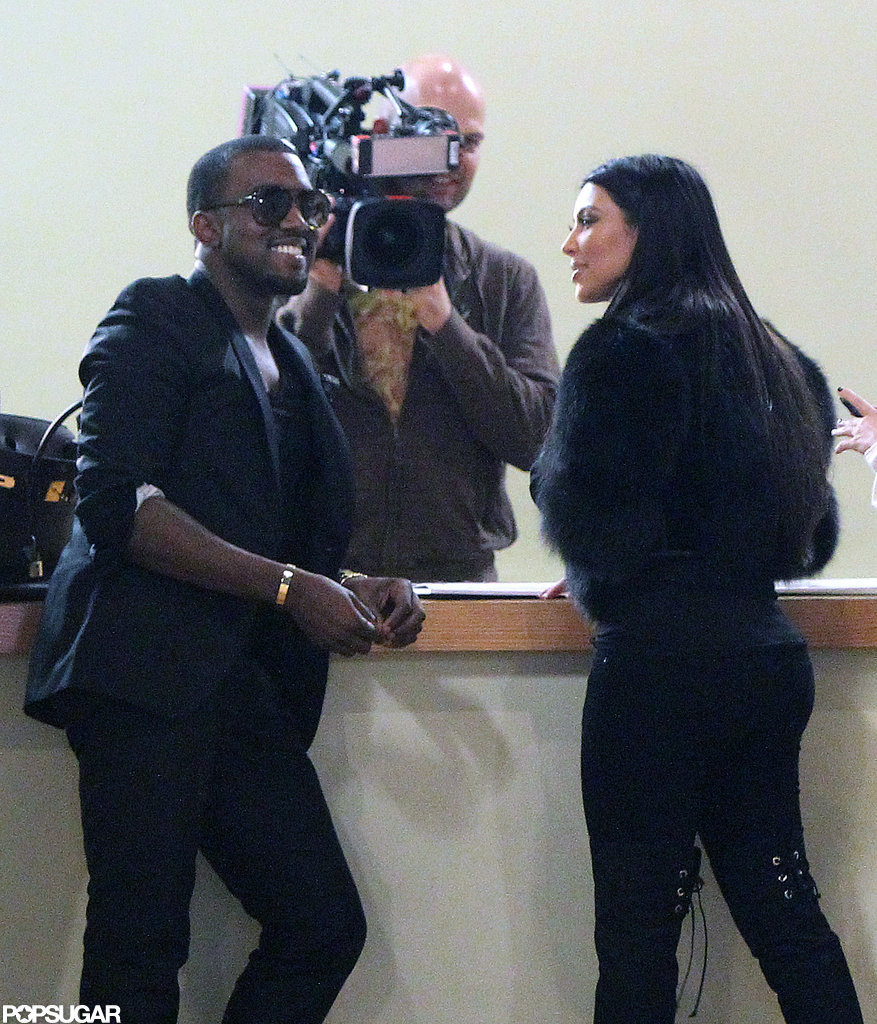 Kim met up with Kanye in NYC in October 2010, long before they started dating.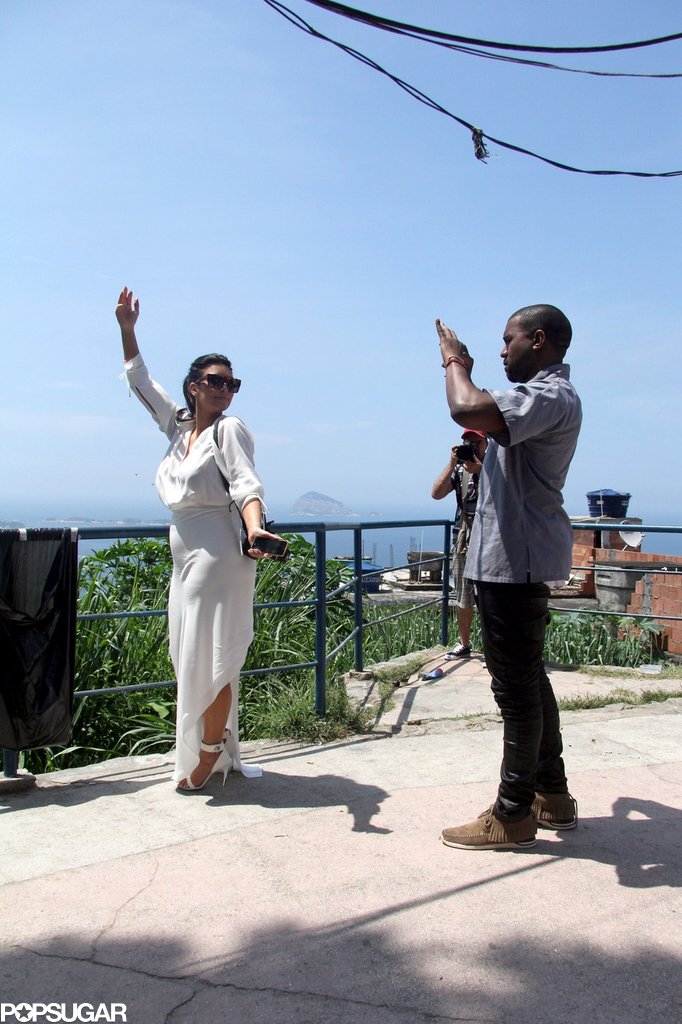 Kanye snapped pictures of Kim while the two vacationed together in Brazil in February 2013.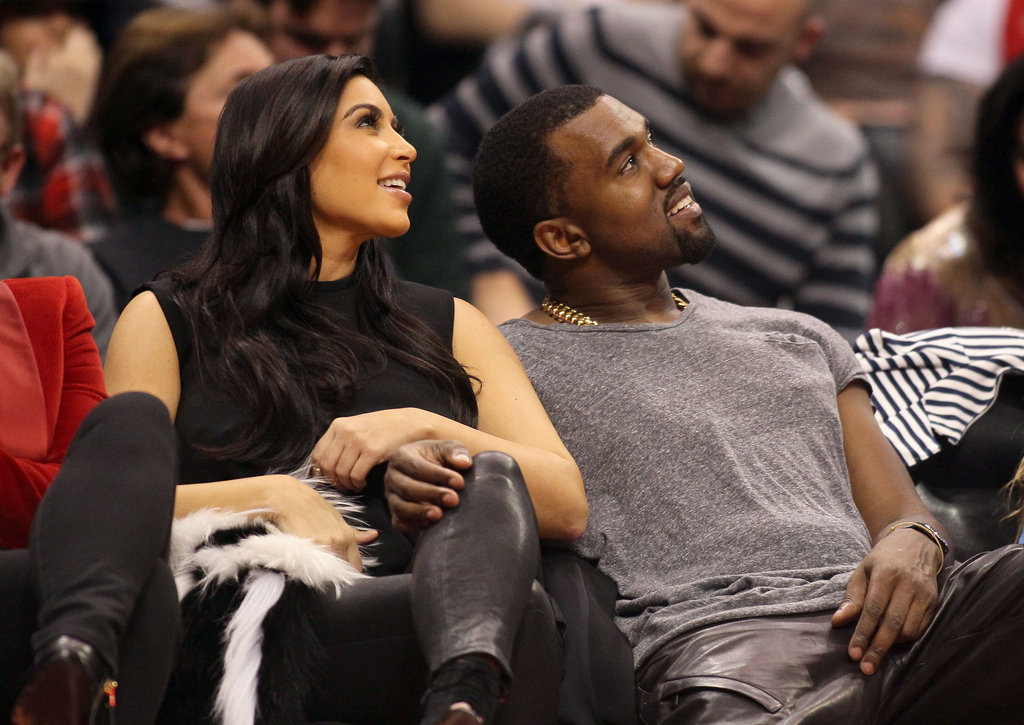 The couple was cuddled up courtside at a December 2012 Clippers game in LA.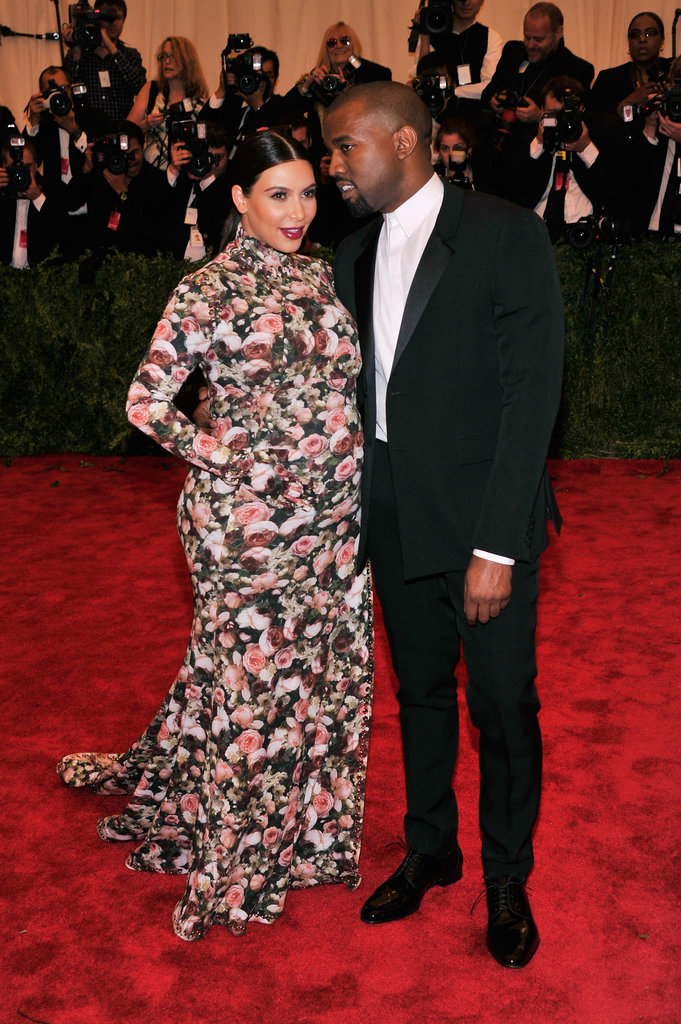 Kanye brought Kim as his date to the May 2013 Met Gala in NYC.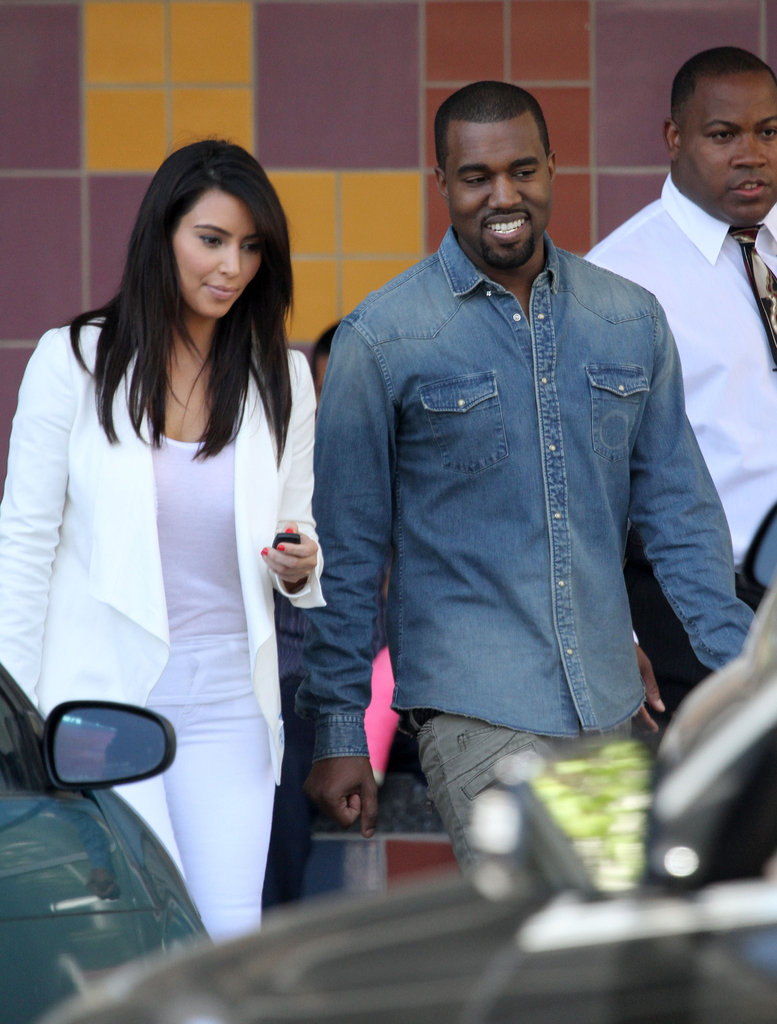 The two visited the LA Children's Hospital together in June 2012.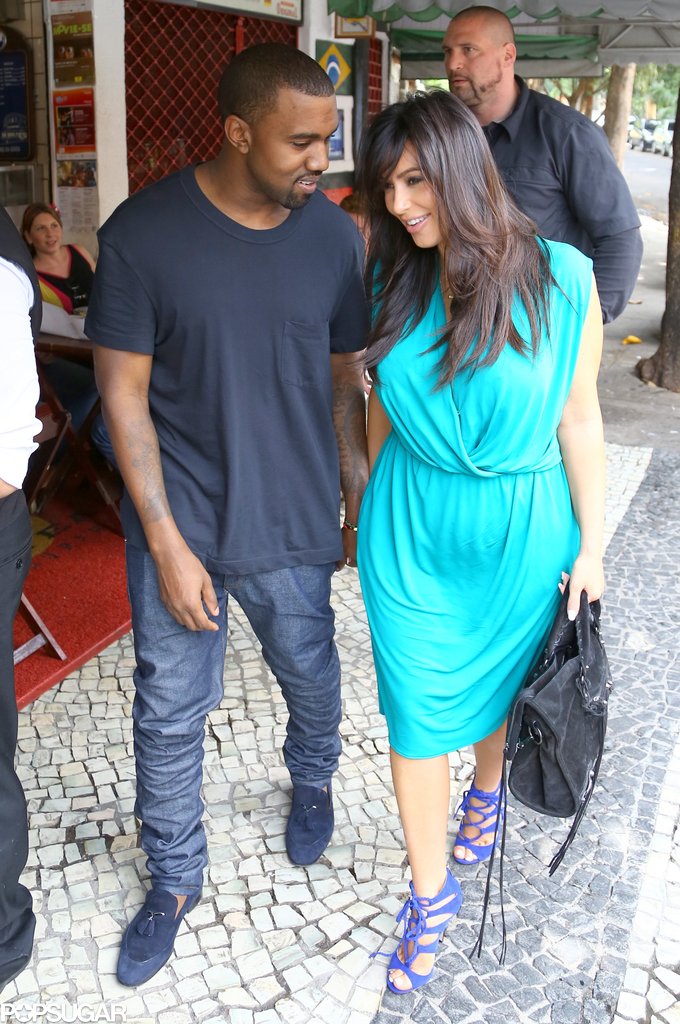 Kim and Kanye grabbed lunch in Rio in February 2013.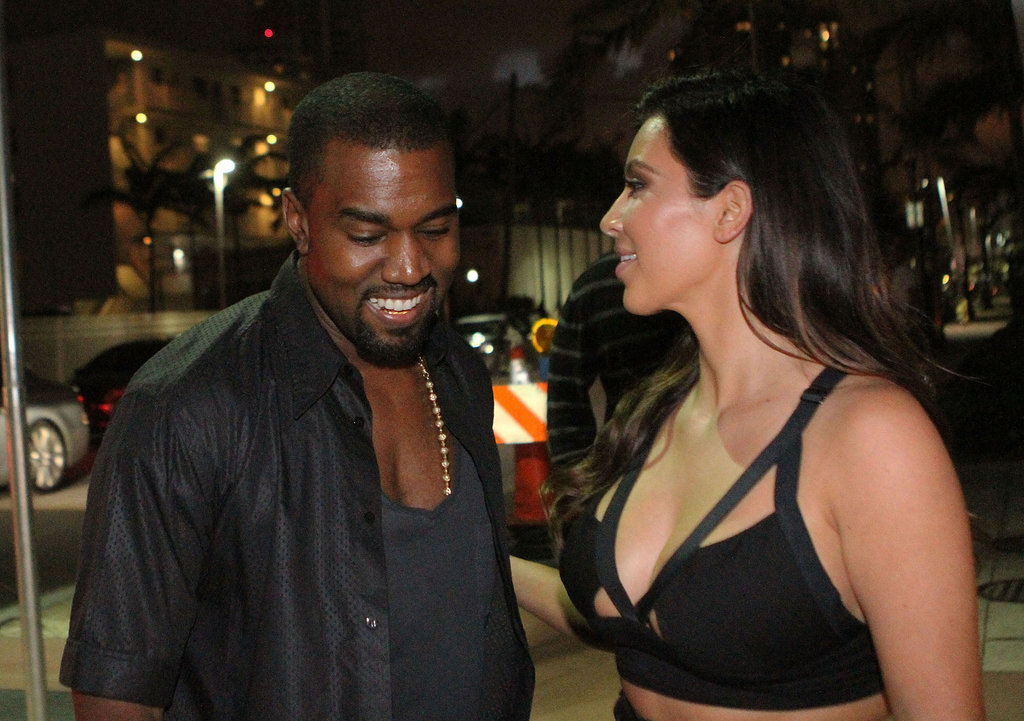 The duo were all smiles during a Miami date night in October 2012.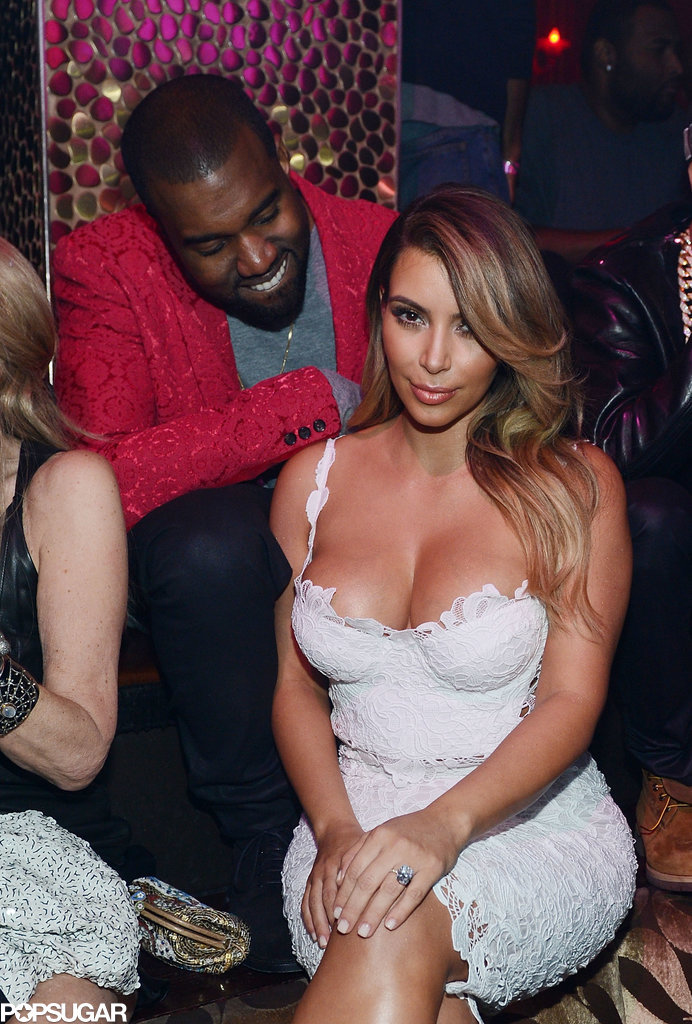 Kanye couldn't keep his eye off Kim during an October 2013 trip to Las Vegas to celebrate her birthday.