Almay Make Them Jelly Highlighter
Excuse Us While We Lose Ourselves in Almay's $15 Holographic Jelly Highlighter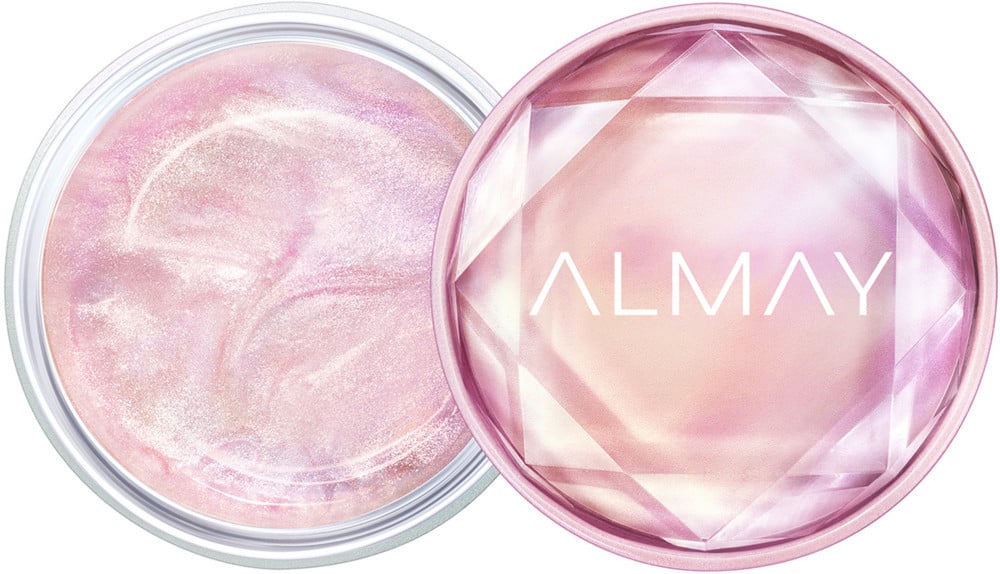 Jelly: not just for questionable college party shots anymore. Over the past year, we've seen a slew of gooey beauty products enter the market, from Lush's Jelly Face Mask to Farsali's Jelly Beam Highlighter. But you truly know an innovation has transcended trend status when it lands in a drugstore. So we hope you're ready for jelly, because Almay went and dropped an iridescent luminizer that's made of the slippery substance.
Ladies and gentlemen, allow us to introduce you to Almay Make Them Jelly Hi-Lite ($15). In further proof that unicorn beauty is alive and well, this luminizer is available in two rainbow hues. Mermaid Magic is a sparkling seafoam, and Unicorn Light is a rose gold/millennial pink hybrid that looks just as trendy as it sounds.
What's more, Make Them Jelly is hypoallergenic and fragrance-free, so even the most sensitive among us can get in on this jiggling action. It's also a pretty versatile product, as there are multiple ways to wear it. Of course, you could swipe Make Them Jelly over your cheekbones, forehead, or cupid's bow like you would a traditional highlighter. Or you can borrow a beauty-blogger-approved move and mix it with your primer or foundation to shine like crazy. However you use it, you're bound to make everyone super jelly of your holographic glow!
Make Them Jelly Hi-Lite is currently available as a Platinum Perk for anyone who is a member of Ulta's rewards program. We've reached out to Almay for information on when the rest of us can get our hands on it, so watch this space for all things jelly.