I Learned to Love My Greek Beauty
I Despised My Greek Beauty Features — Until Something Clicked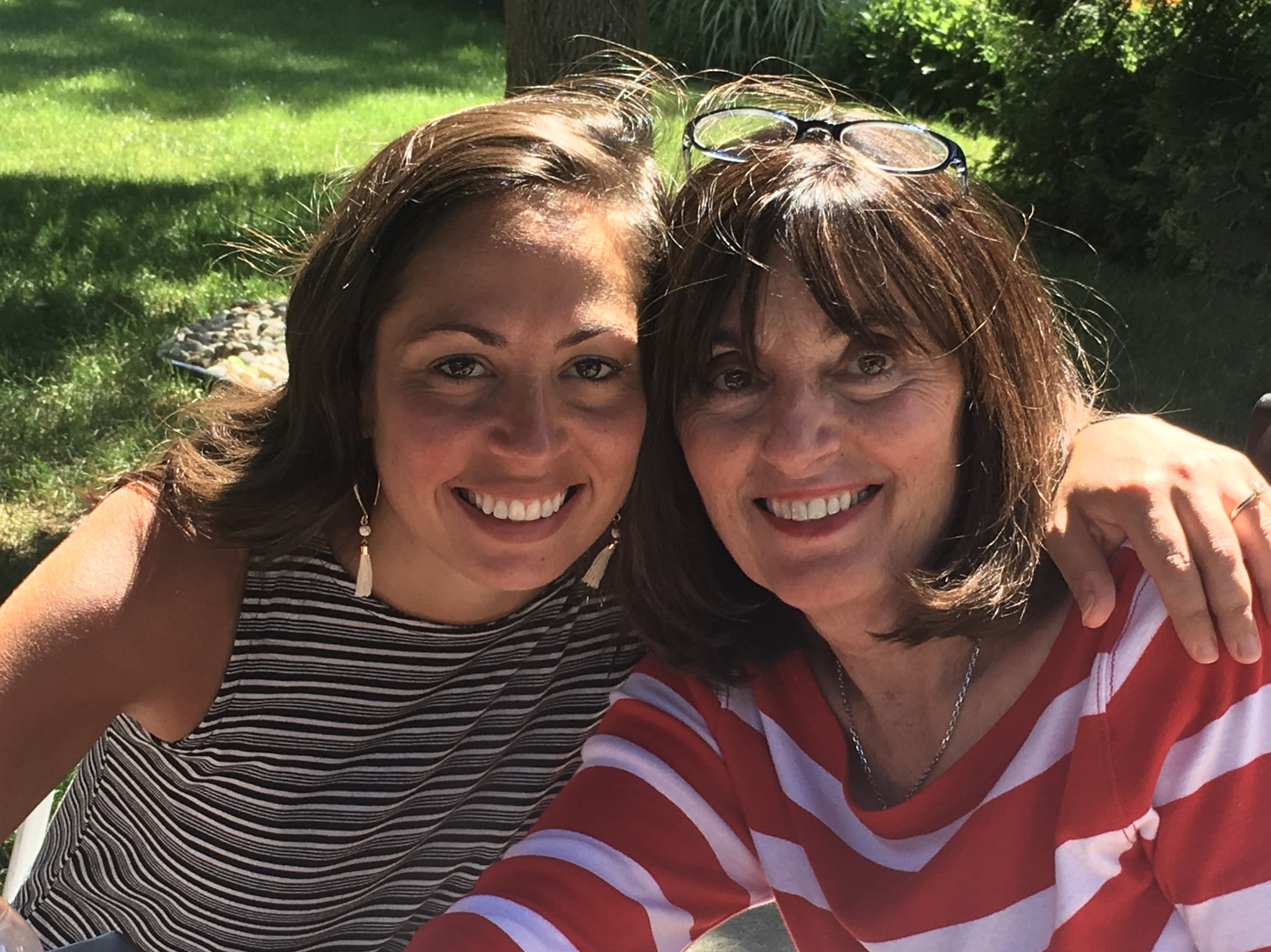 Growing up in a large, full-bred Greek family, two things surrounded me: food and hair.
My mother cooked all of the well-known Greek goodies like dolmadas, spinach pie, and baklava. And the hair; that was everywhere, too. My three brothers rocked their wavy mullets in the '90s. Their unibrows stretched between their eyes, and by age 12, they were all regularly shaving their faces.
My mom always wore her thick, wavy locks down past her shoulders — a gift her ancestors bestowed upon her. She never, ever plucked her bushy eyebrows, either. Their natural shape showcased her dark, oval eyes. My mom was, and still is, a beauty. More importantly though, she is kind to herself by never wanting to be someone she's not.
When I was a teenager growing up in the 'burbs, the thin eyebrow look took over. "Mom, can I pluck my eyebrows?" I asked.
"Absolutely not!" she told me.
I listened then, but rebelled once I got to college. I tweezed those beautiful, bushy eyebrows until they were pencil-thin. And looking back at pictures, boy, did I look ridiculous. I let them grow back and have only wished they were thicker since.
Hoping to look more like the conventionally "beautiful" girls in my high school, I also asked to highlight and straighten my hair. Thankfully, my wise mother told me "no" again — that time I listened, keeping my dark, wavy hair.
"I wish I understood how incredibly kickass it is to be different."
The only thing that finally helped me learn to truly accept my Greek features was watching my mother embrace her heritage over many, many years. I watched her beam with confidence in any setting, once strutting into a Greek wedding and commanding attention from our entire family. She Greek-danced at the front of the line with her wavy long hair and natural eyebrows. I remember thinking, "Now that is true beauty."
So, today, I go for the natural look by letting my hair go wavy and letting my eyebrows do their thing (within reason). Thankfully, I had my mother to guide me to keep my hair, all of it, just how it was gifted to me.
I wish I could have told my younger self, "Who cares if kids make fun of your frizzy hair, it's a part of your culture!" I wish I understood how incredibly kickass it is to be different. Most importantly, I wish I would have known that to embrace my Greek heritage would be complimenting my ancestors, too. The desire to look unique is as old as democracy (which, don't forget, the Greeks invented), but it's vital to remember who we are and where we came from. I just so happen to come from a lineage of hairy but beautiful women — women who are strong, but who also may sport a unibrow.
Today, a mother to my own daughter, I'm proud of all of my hair now. It means that I am my mother's daughter, a Greek woman, who can cook a mean baklava.