The Simpsons MAC Cosmetics Collection
Marge in Charge! Simpson-ify Yourself For Halloween
Note: The Simpson's collection was a limited edtion line with MAC Cosmetics. It is no longer available.
Marge is definitely in charge!
I met with MAC senior artist Caroline Donnelly to learn what makes this line wearable — unfortunately, Marge doesn't strike me as having the most office-friendly look — and it turns out that not only does this collection pop and offer a vivid color palettes, but it also has products that the makeup pros use. Case in point? That greenish-yellow lip gloss? It's best used as a base to help neutralize your brighter lipstick shades. It also serves as a great nude color option. The power of the color wheel, eh? And if you're already gearing up for Halloween (like I am), you'll enjoy Caroline's tutorial on how to get the Marge look at home. Relatively speaking, it's quite a simple DIY! Grab your water-based paint and black construction paper — this is a look you'll certainly be able to re-create at home. You'll blow your friends away with on All Hallows' Eve!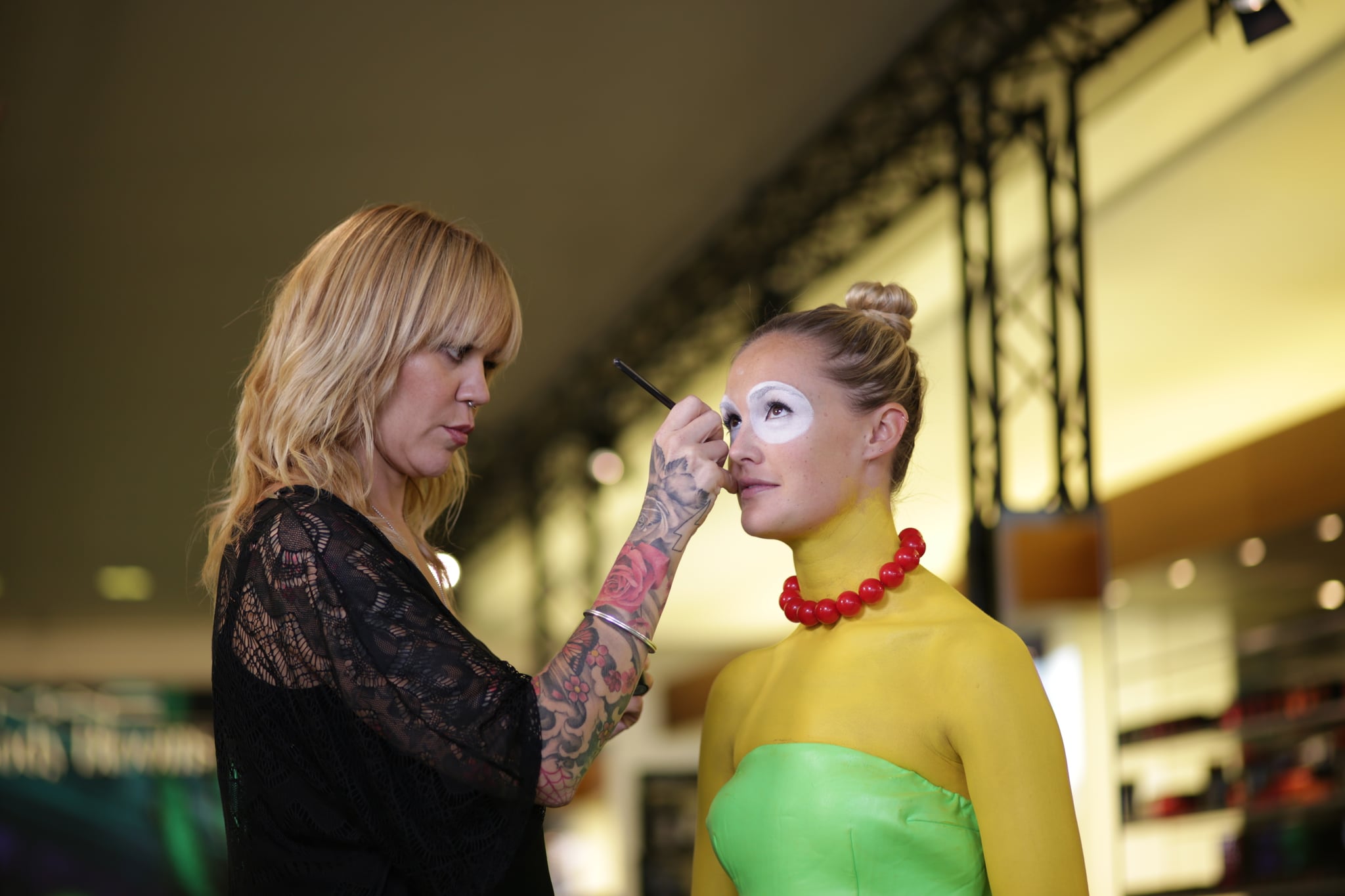 Caroline Donnelly applies water-based paint to her model.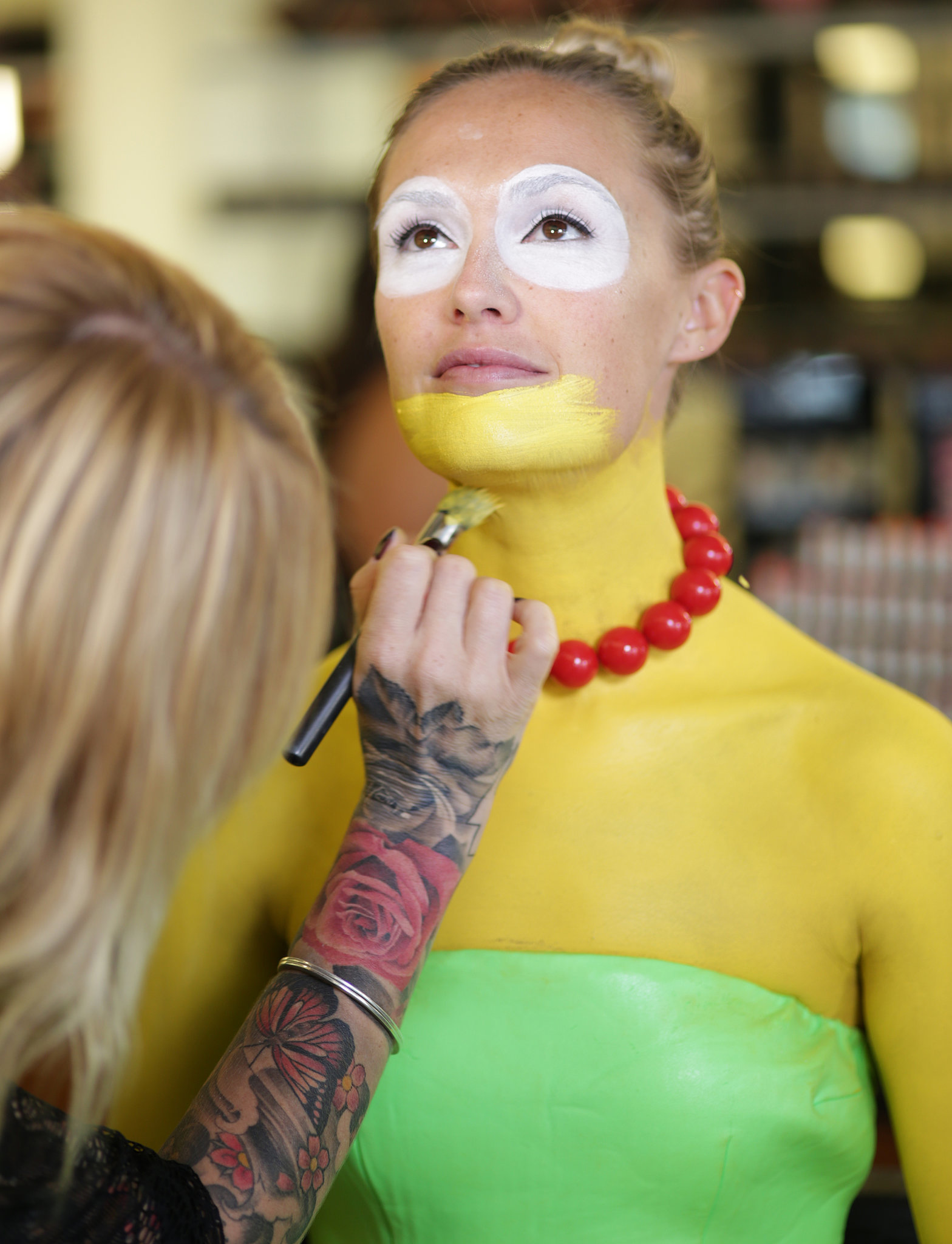 For the eyes, Donnelly used MAC Chromacake in Pure White ($26), MAC Paint Stick in Pure White ($21), MAC Fix+ ($20) and MAC Studio Fix in Shivering White ($27)."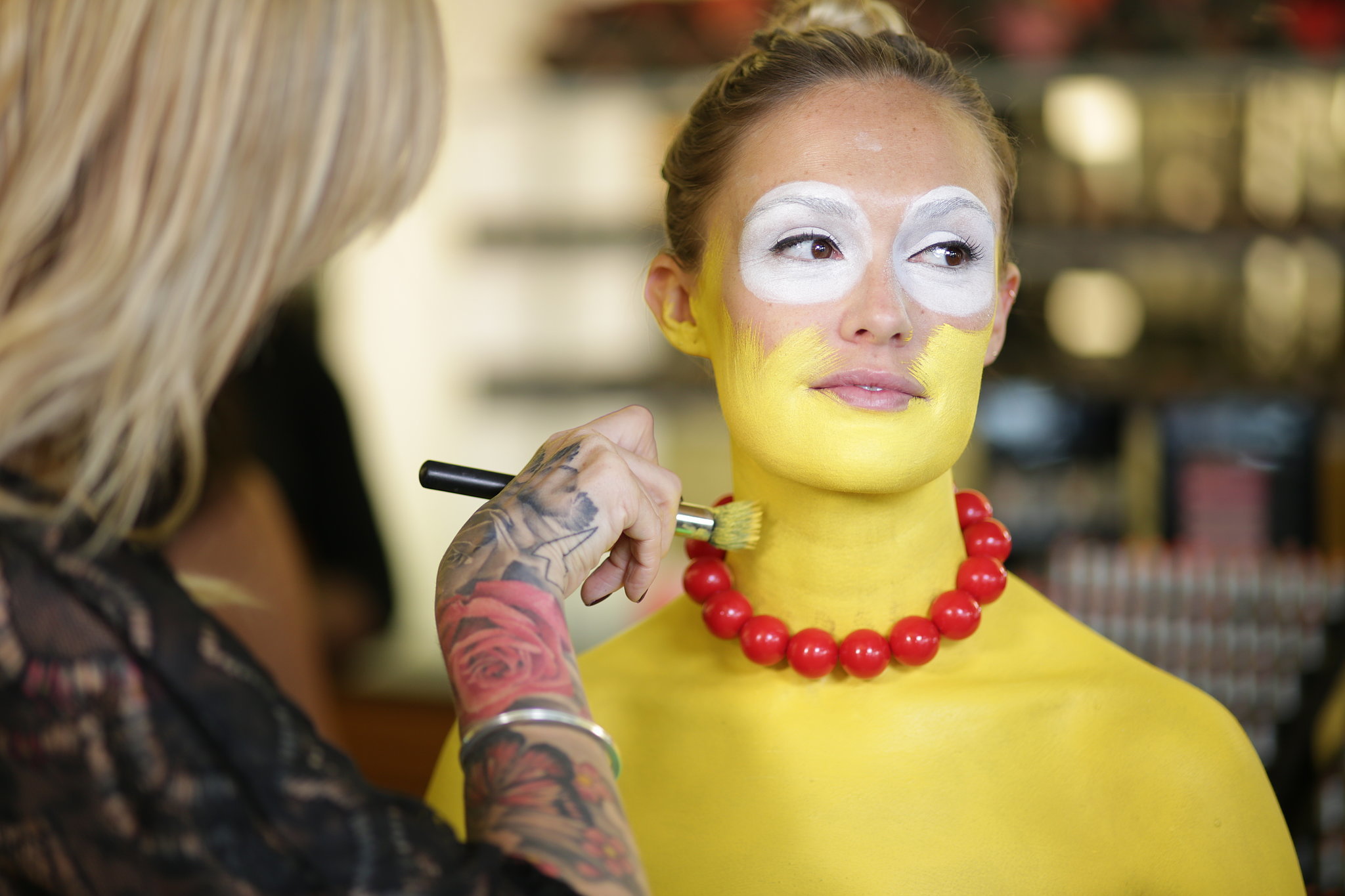 For the skin, MAC Chromacake in Primary Yellow ($26) was applied.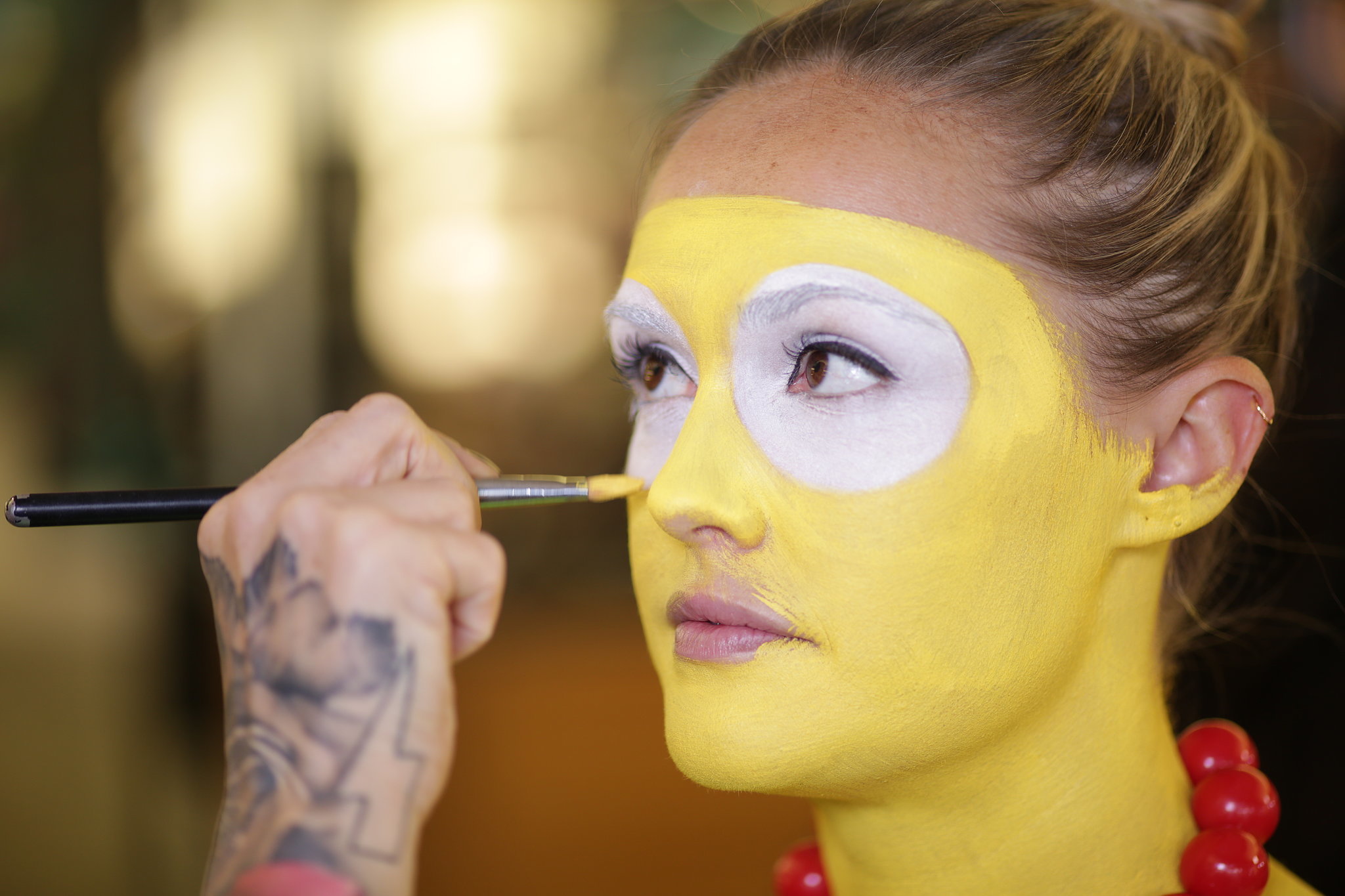 Start with the eyes, and then move to the rest of the face.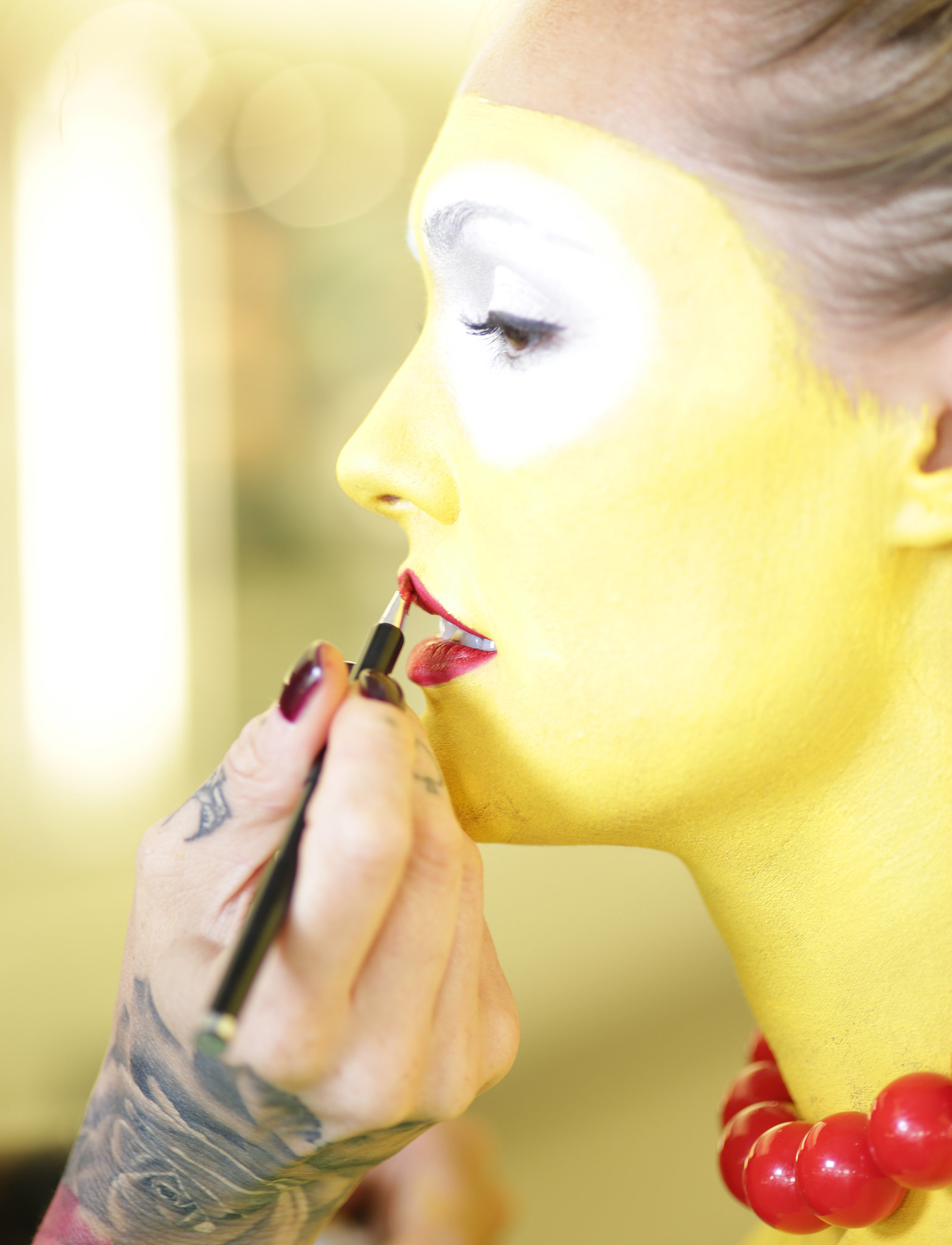 Apply a bright red lipstick. And we all know MAC has plenty of bright reds to choose from! Donnelly went with MAC Lip Pencil in Cherry ($16) and MAC Lipstick in Russian Red ($16).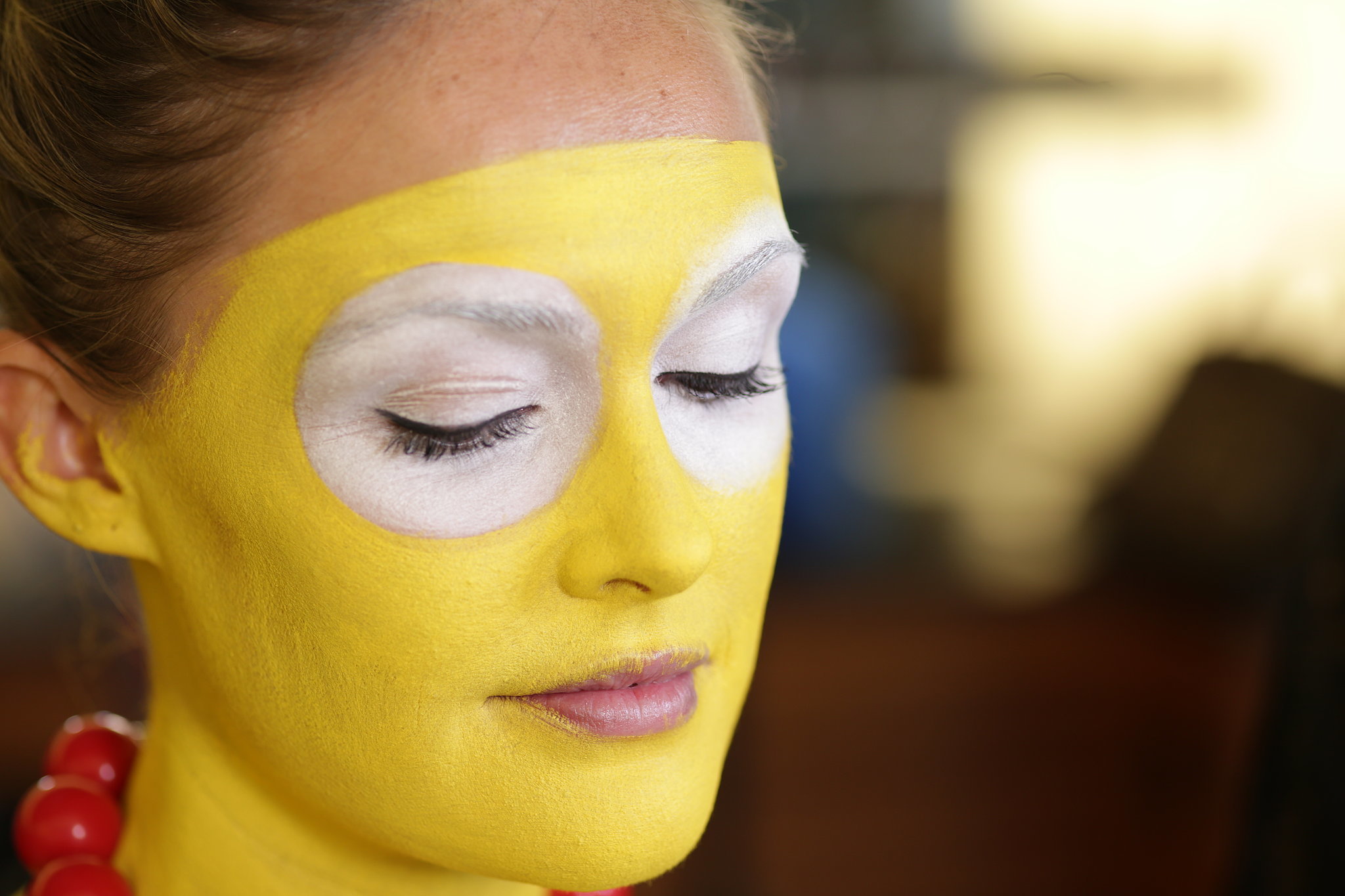 Then, apply eyeliner at the base of the lashes. Donnelly used MAC Fluidline in Blacktrack ($16).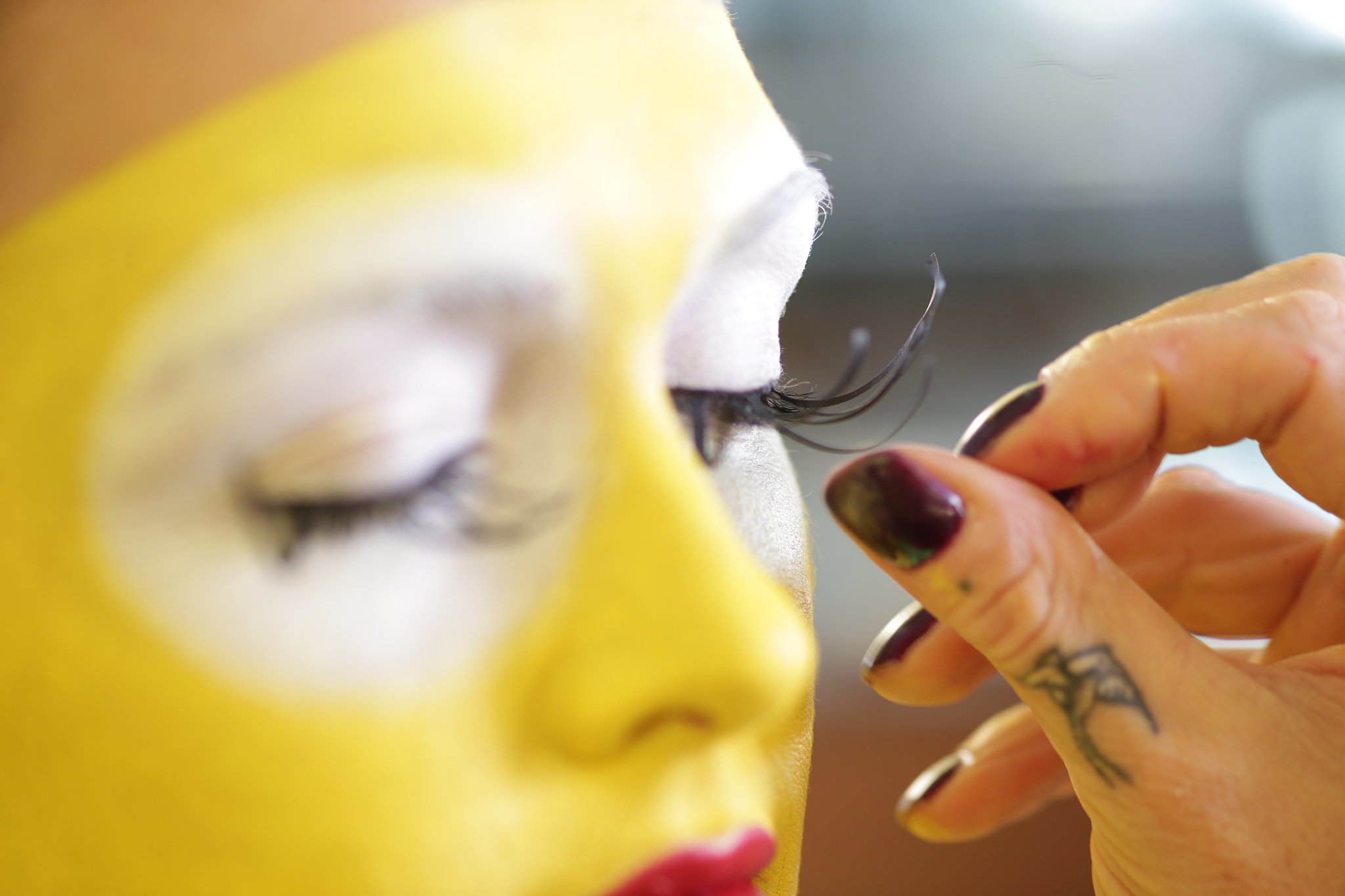 Cut long, thin pieces of black construction paper for exaggerated eyelashes.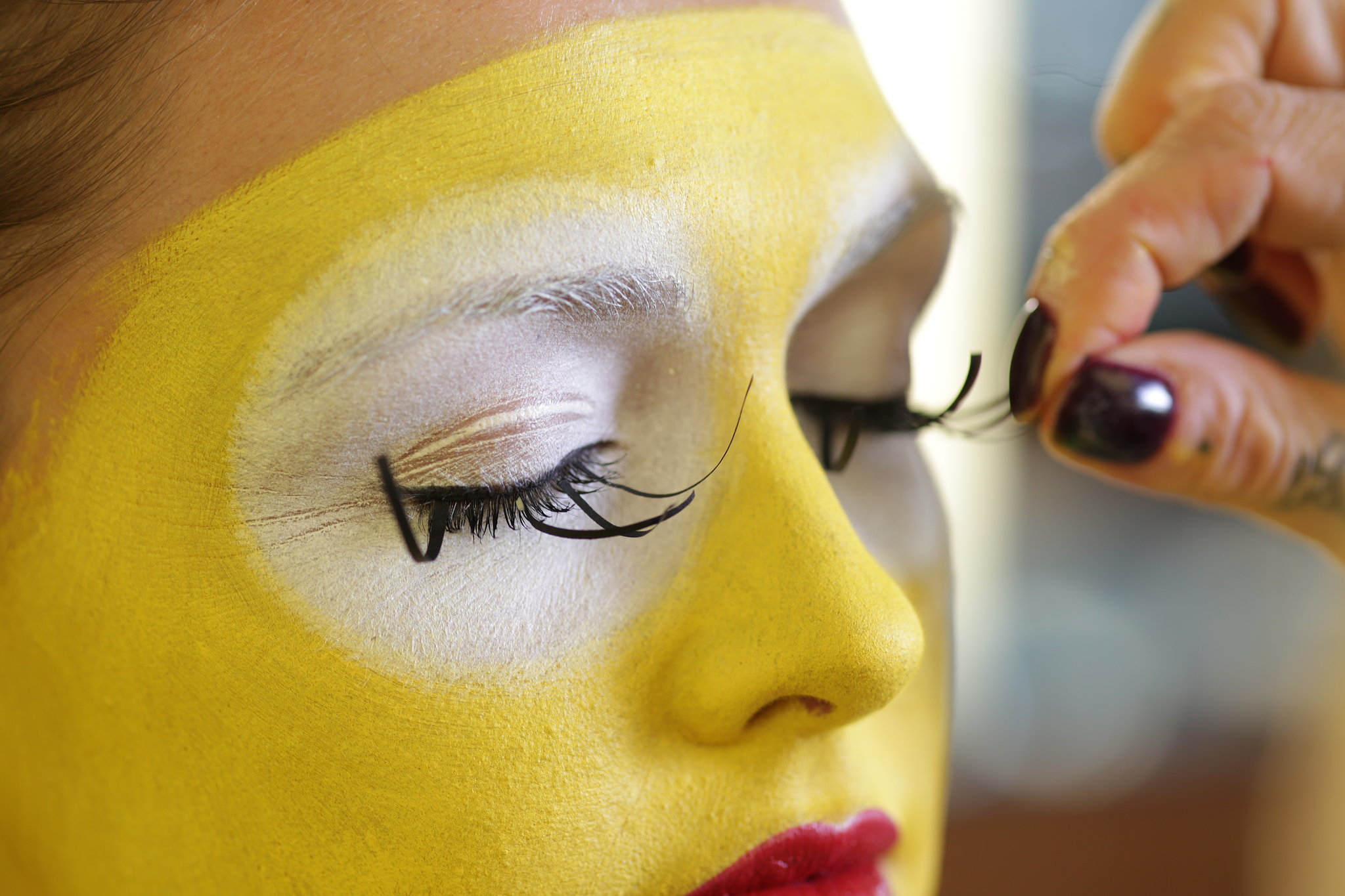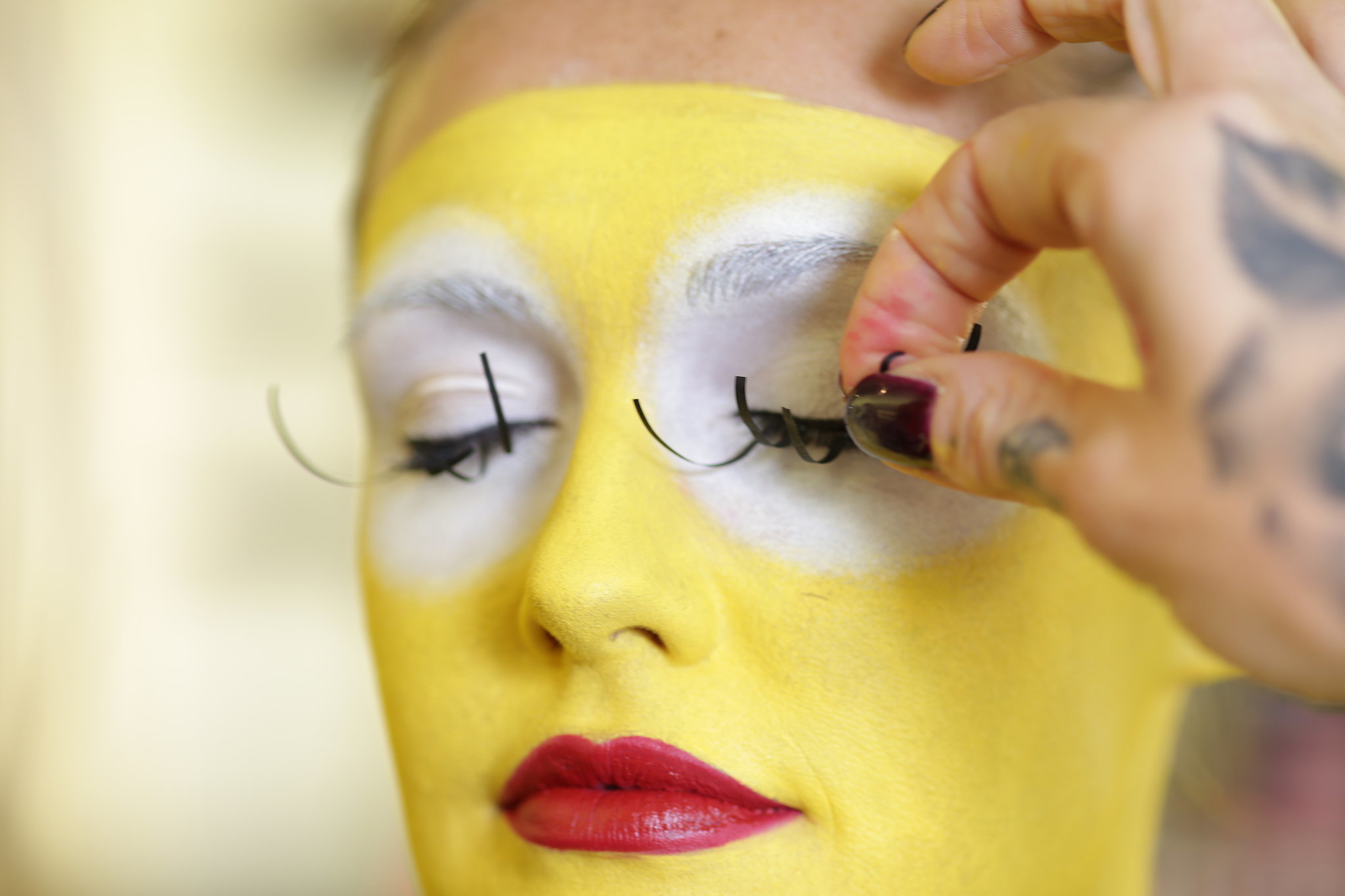 Adhere the paper lashes with your faux lash glue. Be sure to apply mascara first, and then let it dry before applying your paper lashes.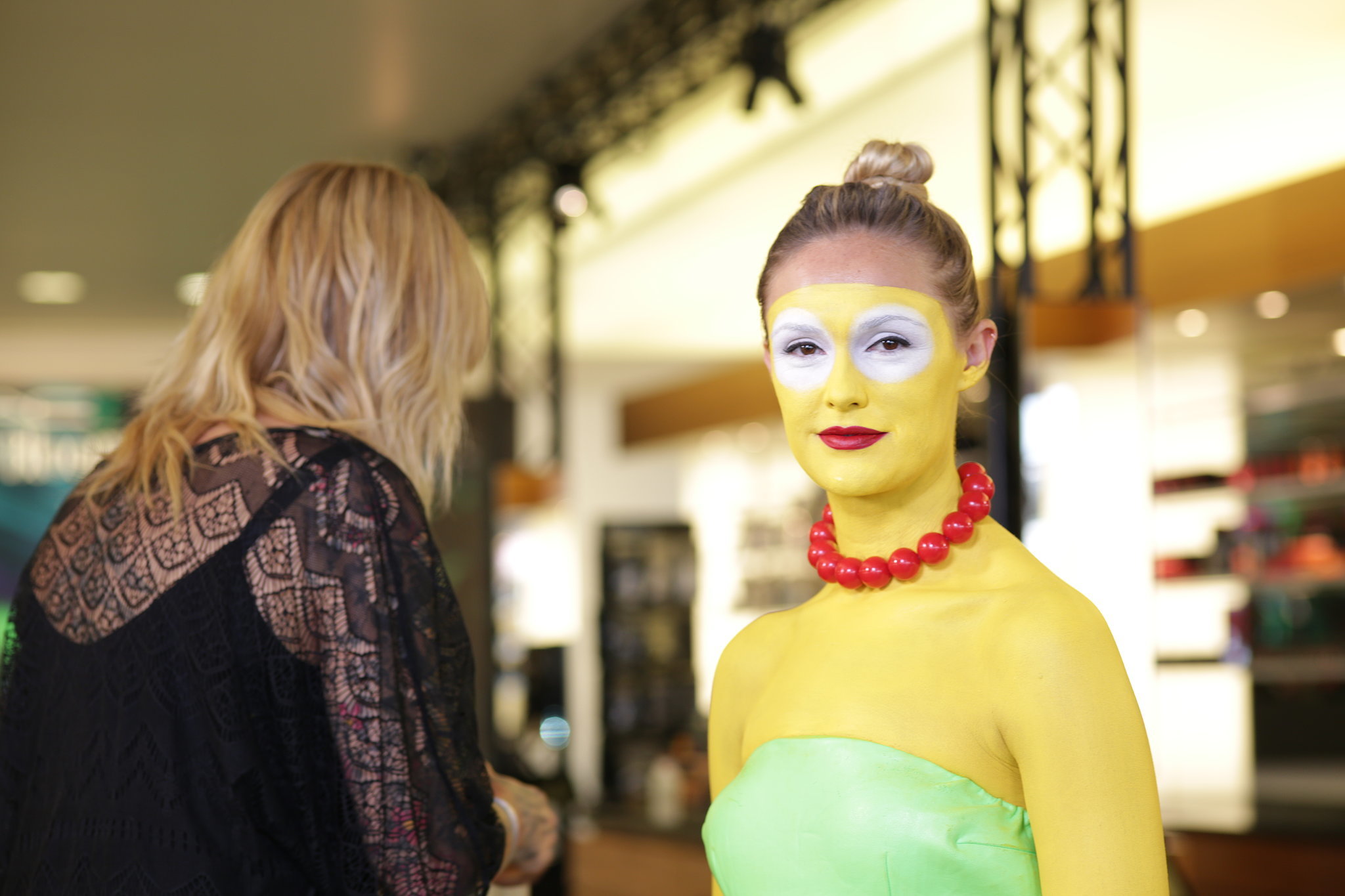 Almost ready . . .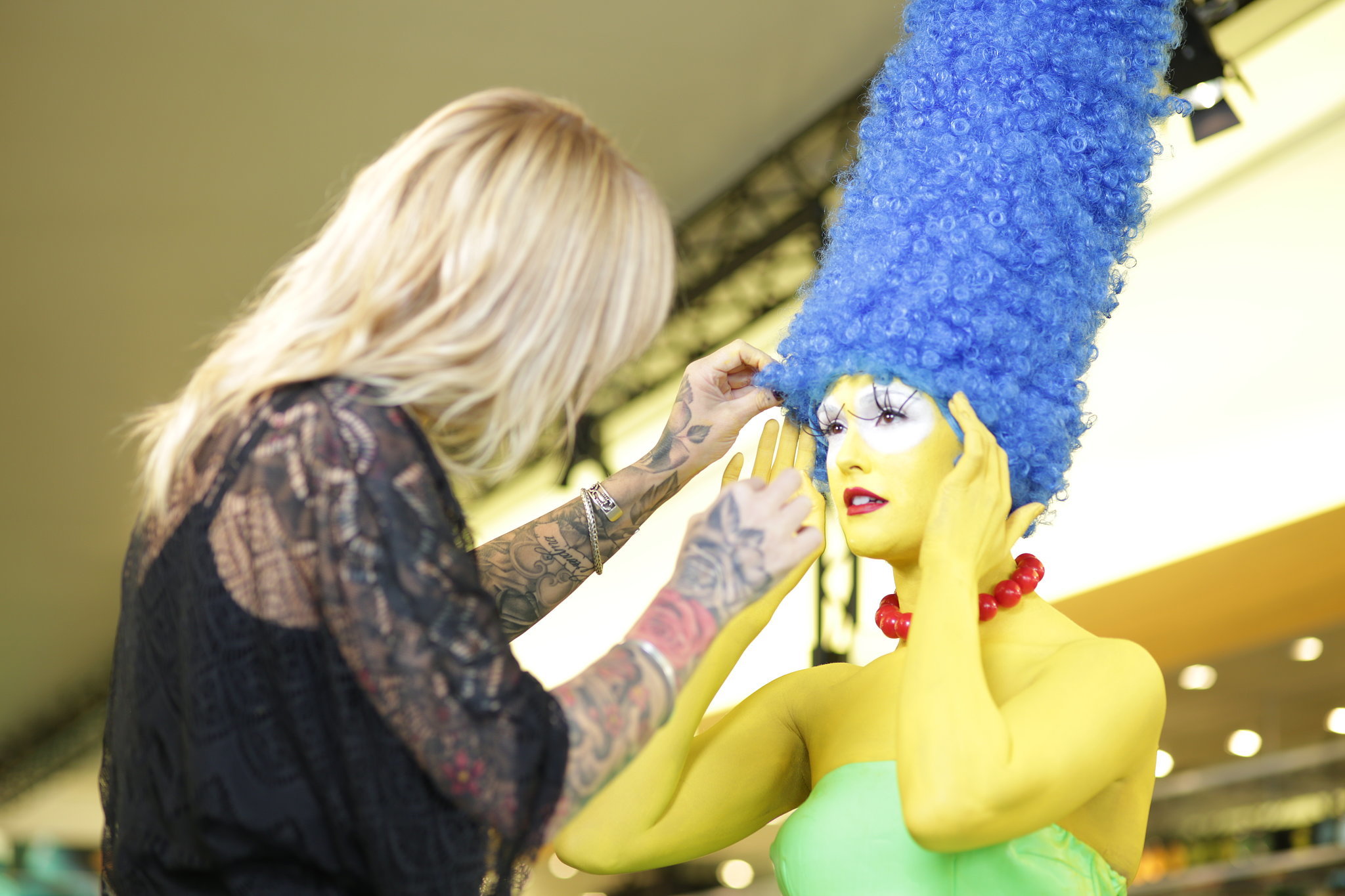 There we go! The wig can be made out of chicken wire and curly blue wigs.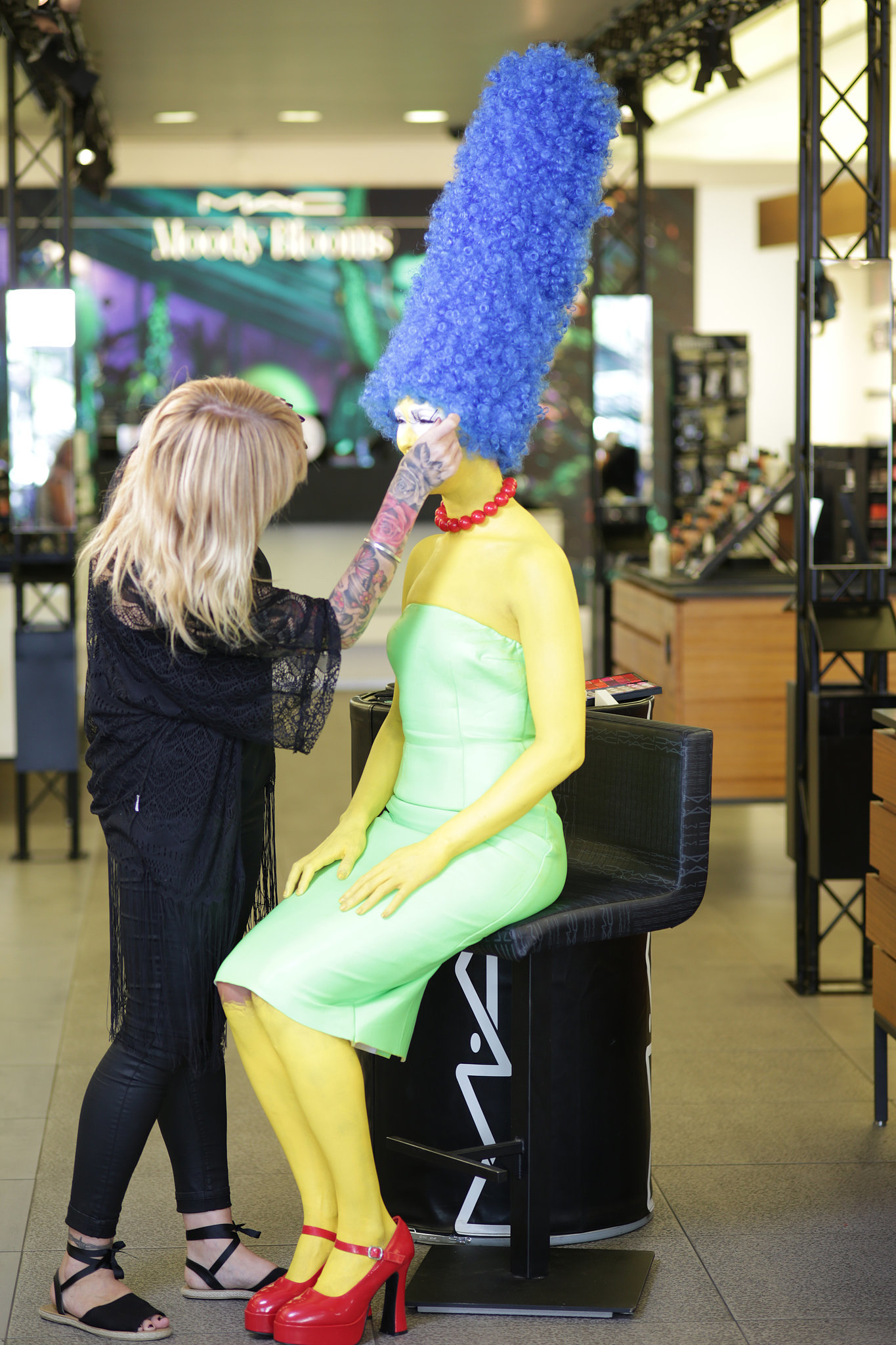 Last looks! To amp up the whiteness around the eyes, Donnelly used MAC Eye Kohl in Fascinating ($16) on the waterline.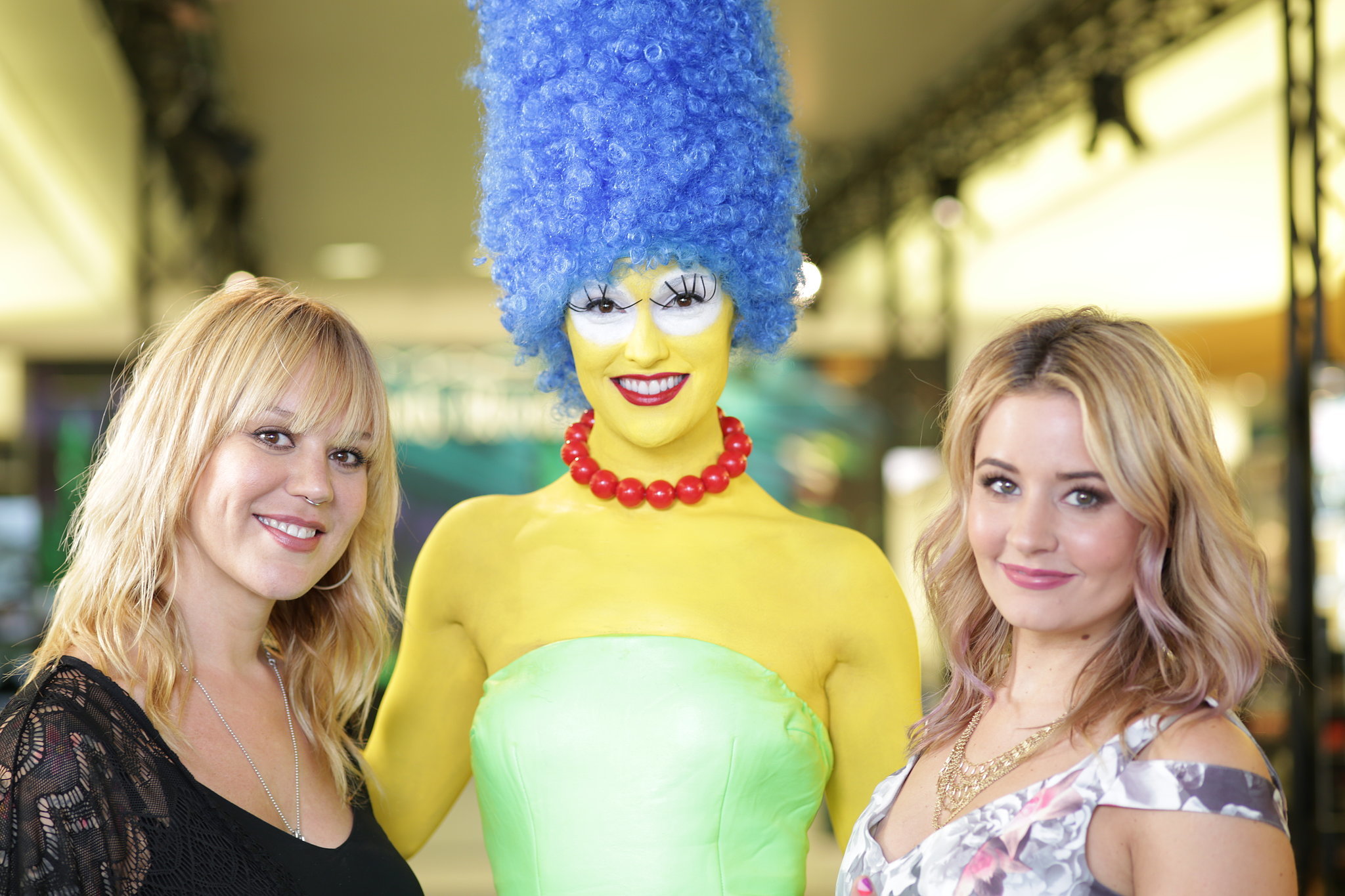 Caroline, Marge, and moi!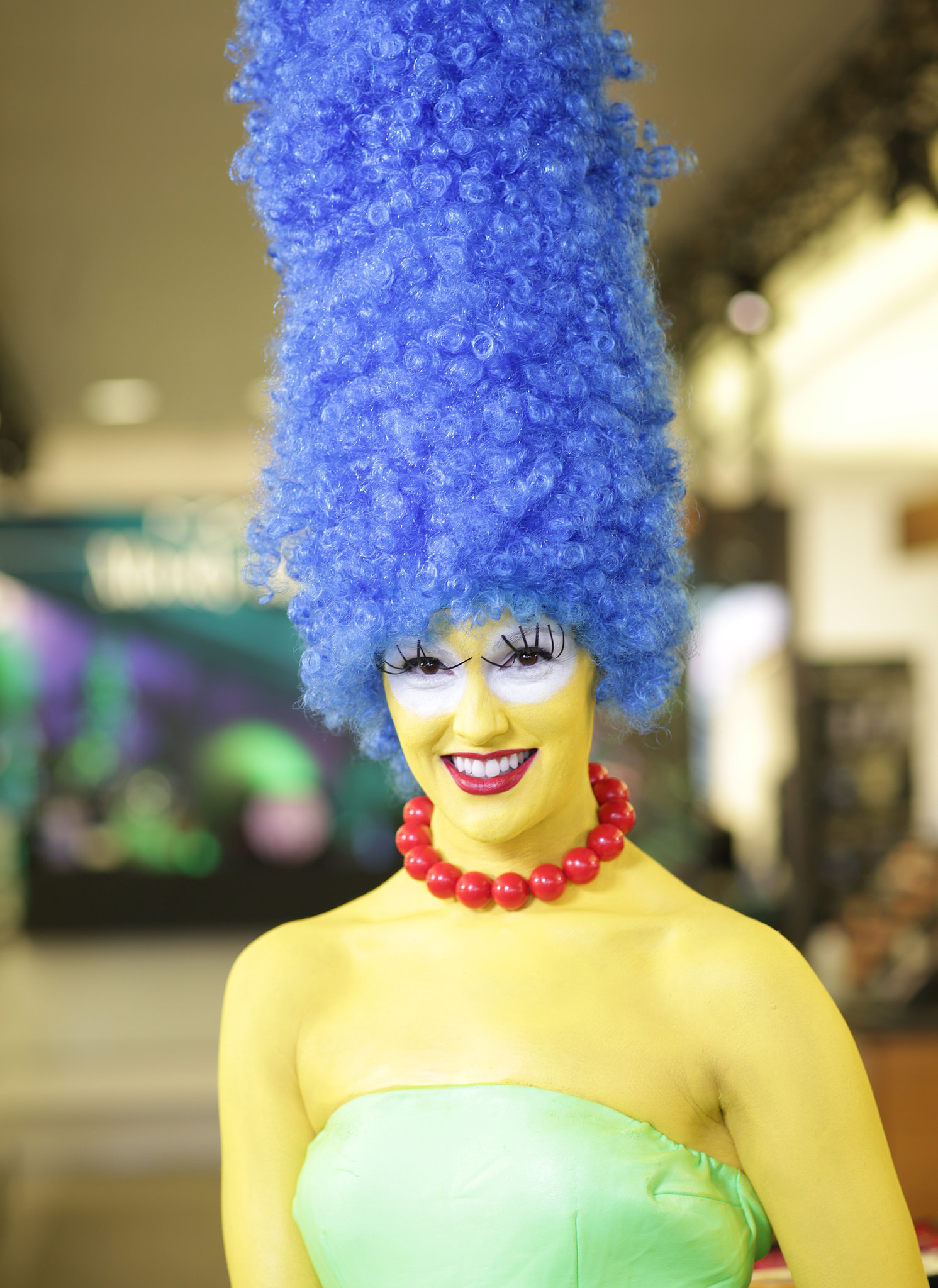 For removal, Donnelly recommends using baby oil and wipes. "Stand on a towel and get a friend to help you — you'll need someone to help get it off your back!"