If you happened to notice how Michael B. Jordan's skin has been glowing lately, it's all thanks to Lori Harvey and her new skin-care line. In an exclusive interview with POPSUGAR, the model-turned-entrepreneur revealed that she's been lending her beauty expertise far and wide.
"Mike doesn't know a ton about skin care — everything he's learned, he learned when we got together. He used to just wash his face with a warm rag and walk out the door, and it would make me cringe," Harvey says, laughing. "Boys, I feel like they have such little maintenance and still look great, but then I'm the one with the sensitive skin and who will break out at any little thing. So, no, we do not have the same skin struggles."
Luckily for us, it's her experience with rosacea and sensitive skin that's led to the creation of her brand, Skn by LH — and she's letting the world in on her secrets in the video above.
Walking us through her skin-care routine, Harvey explains how she uses the five core products in her beauty line. First, she wipes the slate with her antioxidant-rich Goji Berry Cleanser ($38). "I'm that friend that, if I'm with my girlfriends and we had a long night and they just want to get in bed, I'm throwing makeup wipes at them like, 'Get up! Do your routine,'" she says. "Then they thank me in the morning."
Next, she mists on her White Tea Toner ($35) "to prep the skin for treatment," followed by "one of my faves from the line," the Vitamin C Serum ($50). Finally, she adds a layer of hydration — first to her under-eye area with the Peptide Eye Complex ($45) and then all over with the Niacinamide Cream ($38).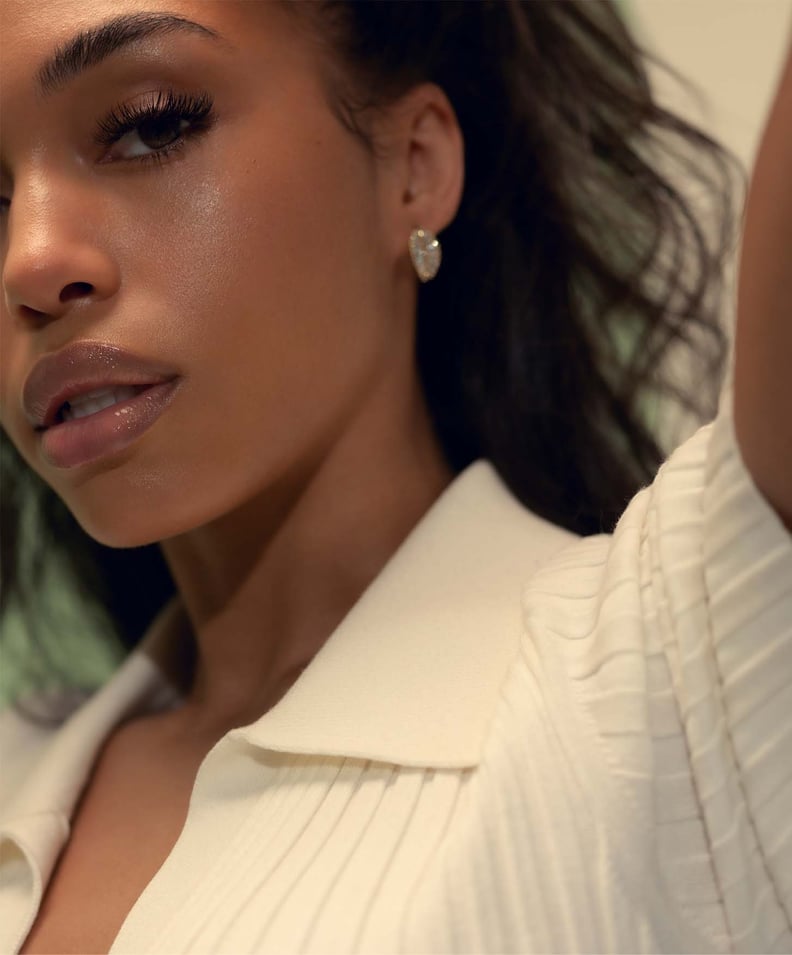 The collection had been years in the making, and now that it's here, she hopes it helps people experiencing rosacea. "I had no expectations going in; I just wanted it to be well received," Harvey says. (The line, for the record, sold out in the first 48 hours after launch.)
She also hopes Skn by LH brings some much-needed representation to the beauty industry. "There aren't a lot of big skin-care brands that are headed up by or have been founded by Black people or, specifically, Black women, so I wanted to add to that list," she says. "When the next generation is coming up and there's that little brown girl who wants to get into skin care or start her own company, she can see me and be like, 'I can do it, too.'"
Watch Harvey's full routine above to learn exactly how she gets her glow.
Image Source:

POPSUGAR Photography | Kanya Iwana