Barbie Ferreira and Elle Puckett Get Matching Heart Tattoos
Barbie Ferreira and Elle Puckett Get Romantic Tattoos With an Edgy Twist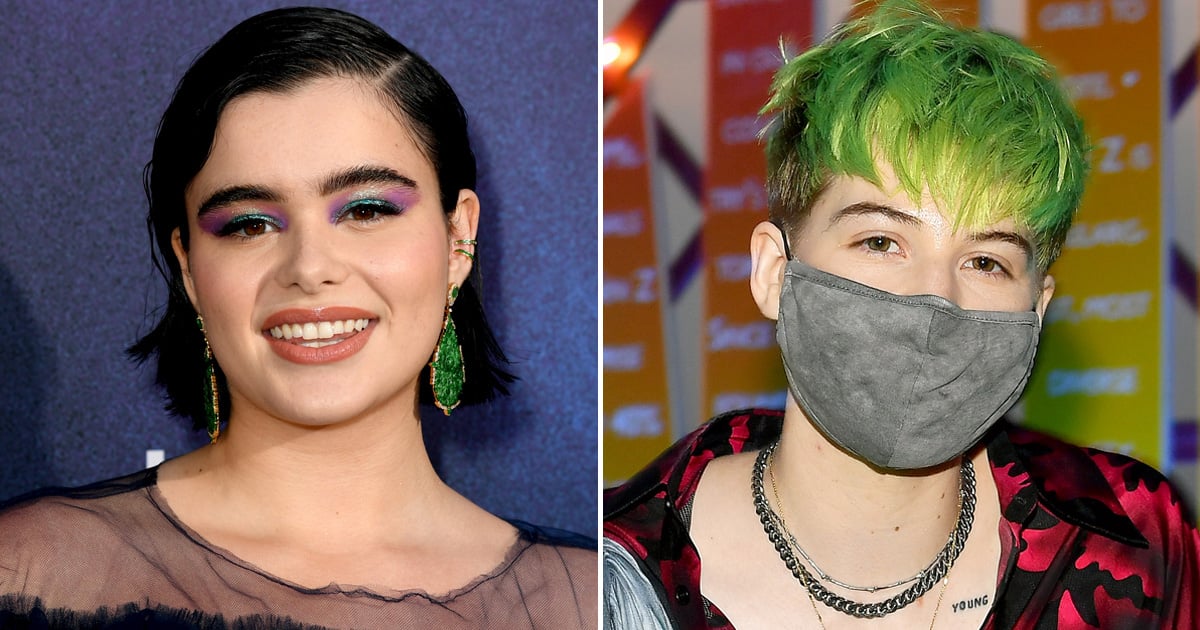 Image Source: Getty / Kevin Winter / Amy Sussman
Barbie Ferreira's tattoo collection is expanding. On March 8, the "Euphoria" star shared a photo on her Instagram Stories of herself and her longtime partner, musician Elle Puckett, with matching tattoos. Ferreira's new ink, done by tattoos4realz, features three angular hearts dripping with blood after being strung together on a jagged tree branch along her ribs. Puckett's neck design, sketched in the same style, features two of the hearts layered over the same branches. "love of my life❤️🔥," Ferreira captioned a photo of herself and Puckett on Valentine's Day.
For Ferreira and Puckett, who've been dating since 2019, the fresh ink is just a new page in their book of tattoo adventures. Speaking with Cosmopolitan in September 2020, Ferreira revealed that Puckett had done the honors of inking her first tattoo, a stick-and-poke design of a spiral on her butt. "A spiral for my quarantine spiral," Ferreira said. The "Euphoria" star also has a third tattoo near her left breast.
Puckett's at-home tattoo skills have reportedly improved since the start of the pandemic, so the chances are pretty high that Ferreira has some mini tattoos hidden from view. Of course, inking your partner is a big commitment, but Puckett and Ferreira's designs are so romantic, we might have to get matching tattoos for ourselves and our loved ones ASAP. Get a closer look at the couple's charming yet edgy tattoos here.