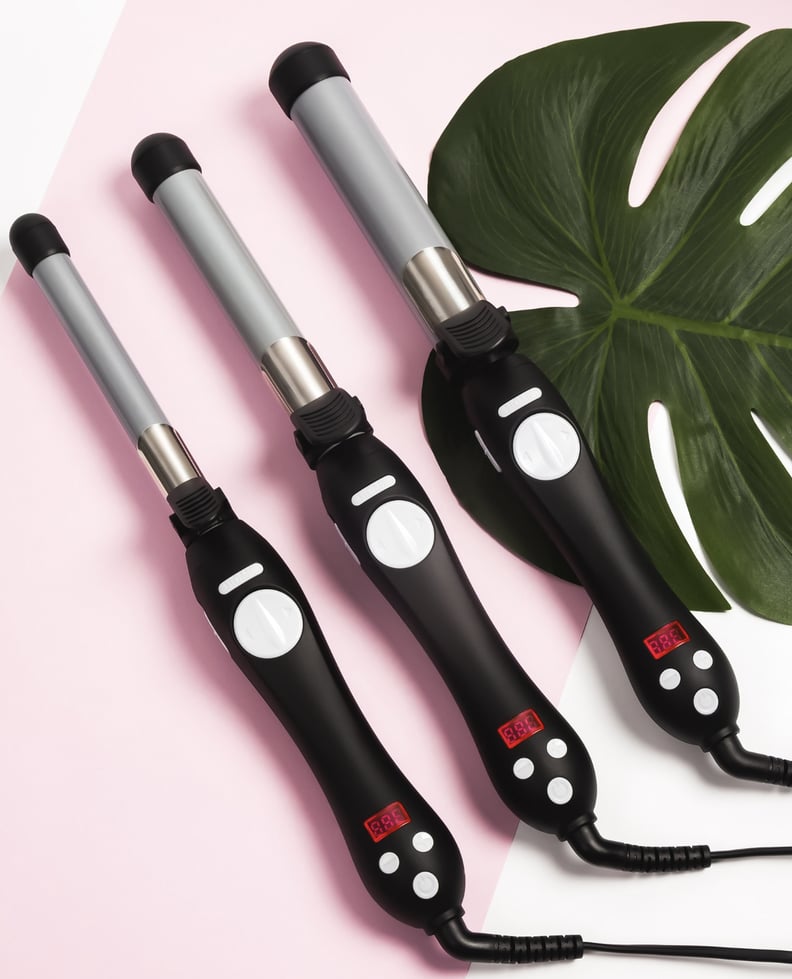 The Beachwaver Co.
The Beachwaver Co.
As POPSUGAR editors, we independently select and write about stuff we love and think you'll like too. If you buy a product we have recommended, we may receive affiliate commission, which in turn supports our work.
If you follow TikTok hair trends as closely as we do, you know there's so much variety to choose from while shopping for the best hot tools. It can be difficult to sift through pages filled with top-rated curling irons, curling wands, blow-dryer brushes, and everything in between. Plus, there are large, medium, and small barrels, clipped and unclipped wands, and fancy auto-powered devices. And on top of all of that, you also need to consider your natural hair type: Do you need a curling iron that works on thicker hair? One that won't damage fine hair? Where do you even begin?
Luckily, our team of shopping editors knows this struggle all too well. After trying dozens of different options on the market, we've rounded up a few of our favorite curling irons that'll help you to perfect a salon-like blowout at home — including everything from large-clip barrels that give you beachy waves to wand-and-glove combos that create tighter curls. Whether you want to spend $20 or $200, we found products at a wide range of prices, so you don't have to max out your budget while shopping for the perfect styling tool. Read ahead to shop our picks.
— Additional reporting by Krista Jones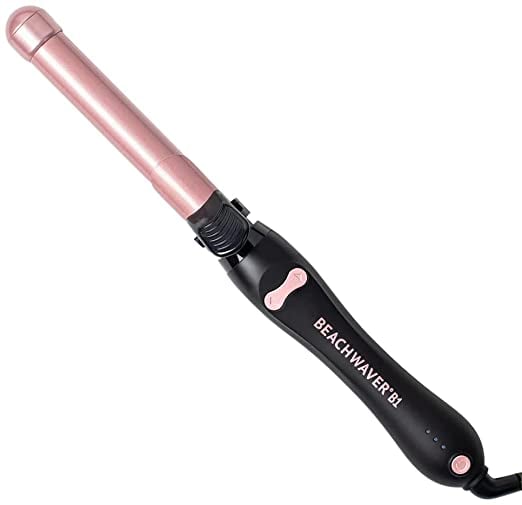 Best Rotating Curling Iron: Beachwaver B1 Rotating Curling Iron
If you struggle with curling your hair, you should consider investing in the Beachwaver B1 Rotating Curling Iron ($99). With the press of a button, it does all the manual work to curl your hair. One editor even said the styling tool was "worth the splurge" in this Beachwaver Curling Iron product review.
Editor Quote: "Thanks to its built-in, self-rotating technology, users no longer have to worry about manually wrapping their hair around a curling iron in the hope of achieving the 'perfect curl.' The beauty tool does all of the physical work for you, so you can quickly work through your morning routine or throw yourself together for an event, without the same physical work that a traditional curling iron requires." — Kyley Warren, Assistant Editor, Commerce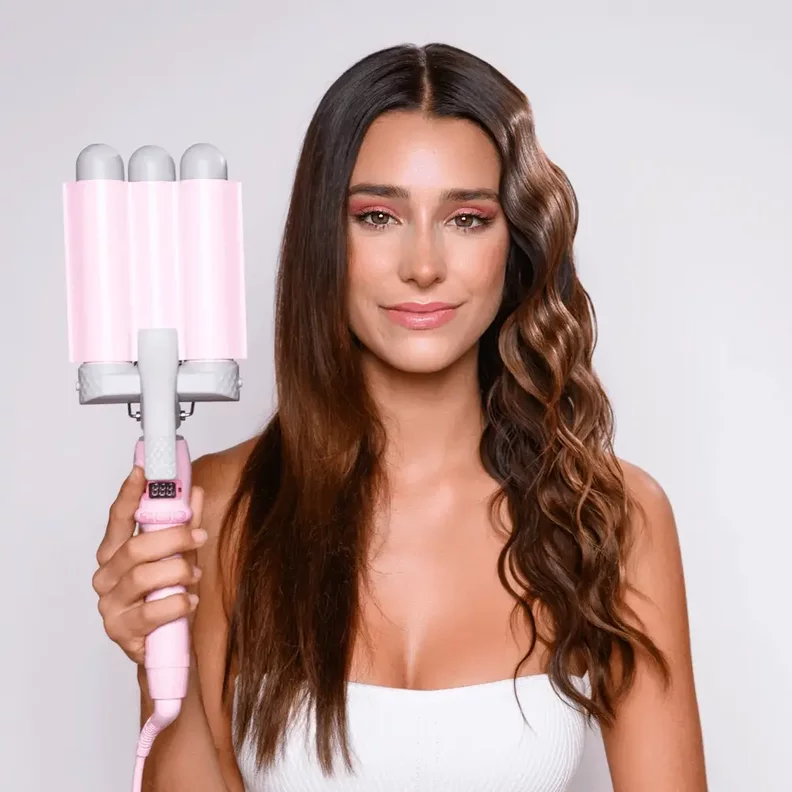 Best Curling Iron For Beach Waves: Mermade Hair The 1.25" OG Waver
The Mermade Hair 1.25 OG Waver ($79) can help cut your styling time in half. The hybrid beauty tool's flattened design creates an effortless crimped look, and it's recommended by TikTok users and POPSUGAR editors alike. Read our review of the Mermade Hair Curling Iron to learn more.
Editor Quote: "At first, I was afraid the waves would be reminiscent of my crimped hair days in elementary school, but I couldn't have been more wrong — my whole head was covered in bouncy, soft, mermaid waves. My fine hair was full of volume, and the result looked effortless and relaxed, not too polished like my curls typically looked. Considering I would have never been able to achieve this look with a normal curling iron, I'd say this hot tool has earned itself a permanent home in my collection." — Jessica Harrington, Editor, Beauty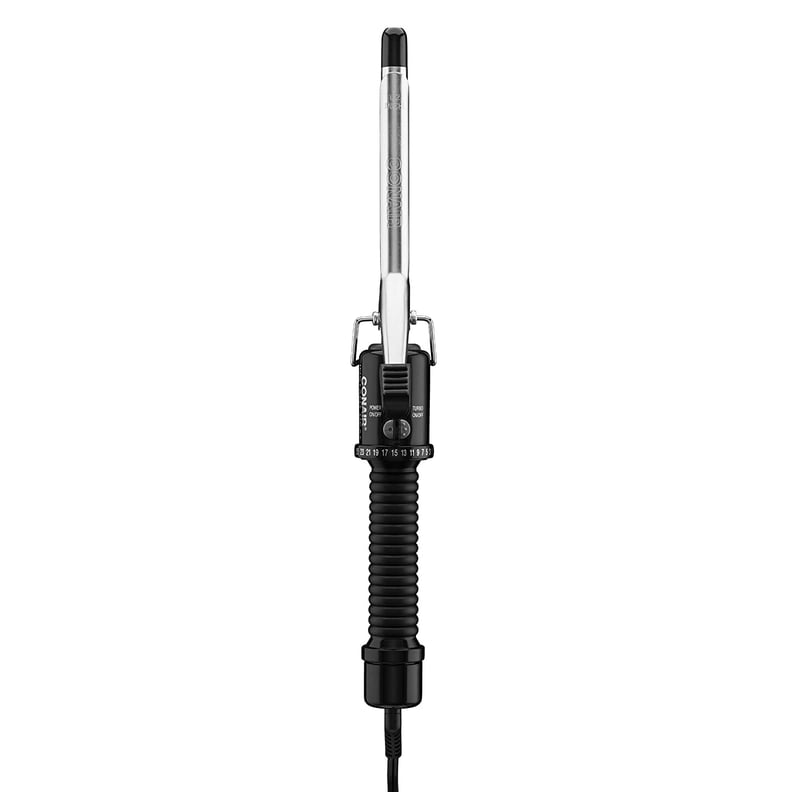 Best Curling Iron For Thin Hair: Conair Instant Heat 1/2-Inch Curling Iron
While you're sure to find no shortage of high-end hair tools online, there are still plenty of more affordable curling irons worth shopping, too. Case in point: This Conair Instant Heat 1/2-Inch Curling Iron ($16), which costs only $16 and has more than 15,000 near-perfect ratings on Amazon. Check out our product review on the Conair Wand to learn more.
Editor Quote: "At this point, I truly consider my Conair an extension of my being. After all, I've gotten ready for some of the best days of my life with that sucker. I went on my first date (to 'Twilight,' never forget) wearing Conair curls. I defended my college thesis with them. Heck, the Instant Heat even styled me for my interview at POPSUGAR — and held up surprisingly well while I commuted in a scary NYC torrential downpour." — Alaina Demopoulos, Former Jr. Staff Writer, Beauty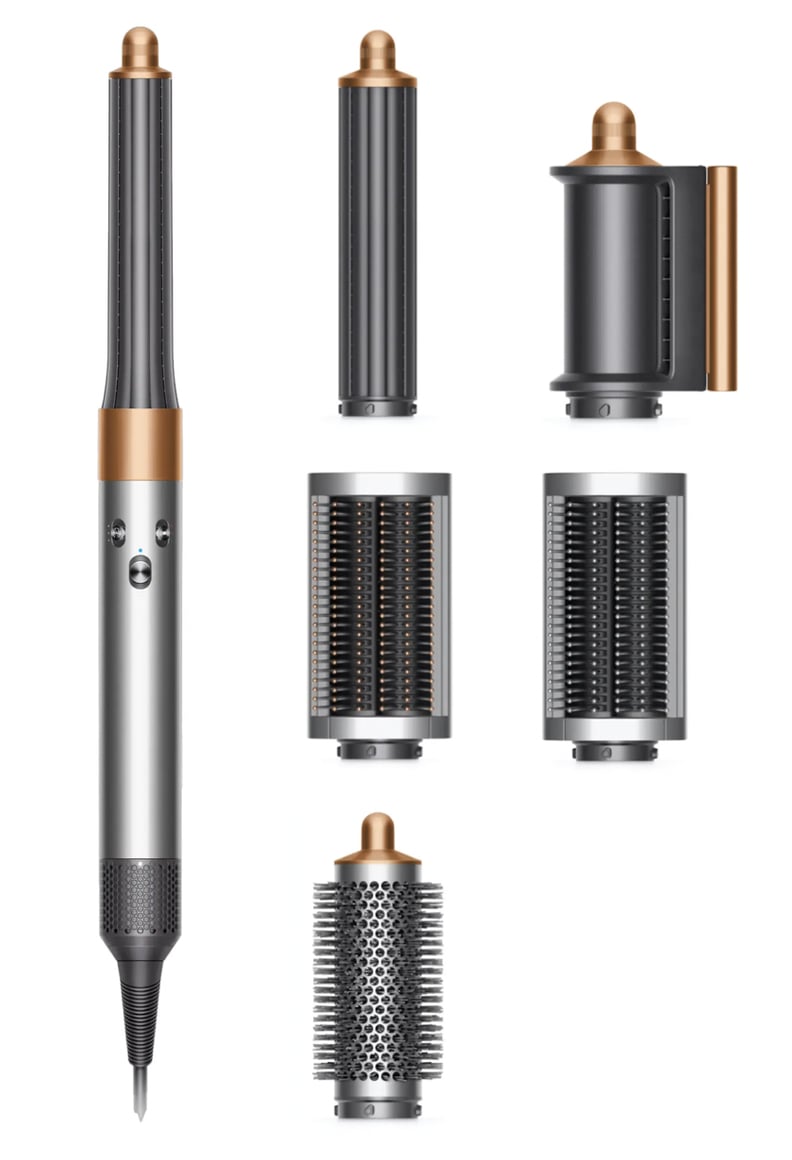 Best Curling Iron For Thick Hair: Dyson Airwrap Multistyler
There's no denying that the Dyson Airwrap Multistyler ($600) is pricey, but there's also no other styling tool that gives you this many curl options for so many different hair textures and styles. You can purchase the multi-styler upfront with the full set of attachments, or you can also buy each brush individually to ensure you get an attachment that's best for you and your individual hair needs. Plus, it's POPSUGAR editor-approved — read our Dyson Airwrap review to learn more.
Editor Quote: "Being able to avoid the double heat exposure of drying hair fully and then using a hot tool to style it into waves does seem like something that'd make a difference on the health of my hair over the long term. Dyson says the tool 'measures its temperature up to 40 times a second' to make sure it doesn't get too hot." — Alessandra Foresto, Executive Director, Content Operations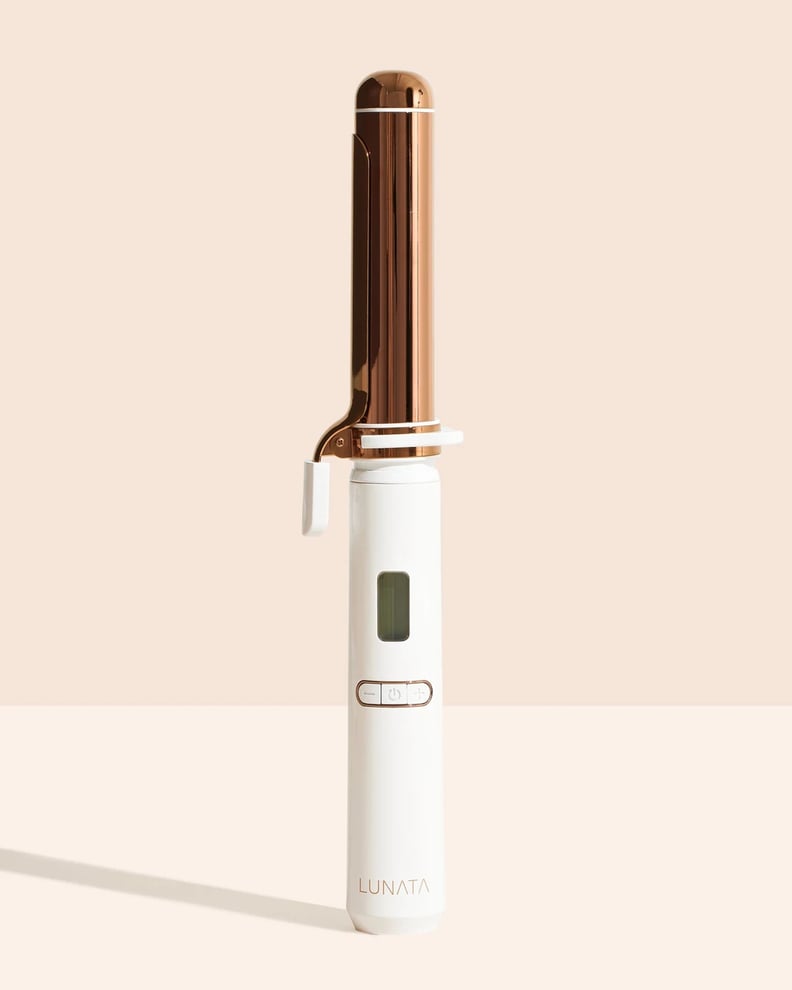 Best Curling Iron For Travel: The Lunata 1.25" Cordless Curling Iron/Wand
Never worry about packing the right power outlet converter again. The Lunata 1.25" Cordless Curling Iron/Wand ($120) comes without the corded hassle, so all you need to do is charge the tool ahead of time for 45 minutes of uninterrupted styling — wherever you may be. One POPSUGAR editor argued that this is a great tool to work into your hair styling process (especially if you've never used a cordless curling iron before) in this cordless curling iron product review.
Editor Quote: "In case you haven't yet mastered the wand, ease into it with a convertible option. The Lunata Cordless Convertible Curling Iron and Wand is on the more expensive side, but it's worth it to have both a traditional iron and a wand on the go!" — Maggie Panos, Former Senior Editor, Voices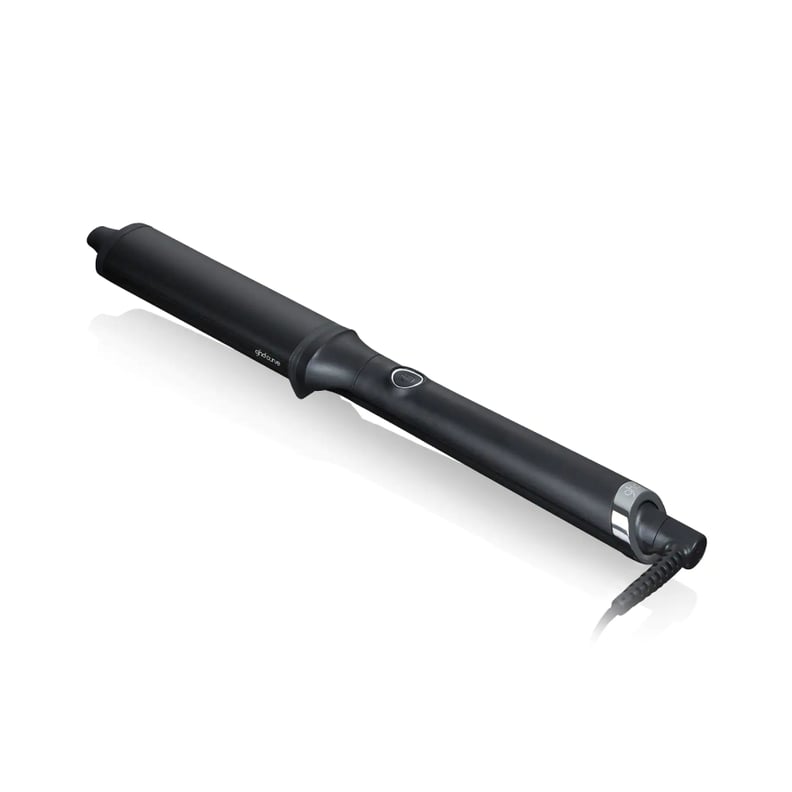 Best Curling Iron For Beginners: Ghd Classic Wave Oval Curling Wand
It's never been easier to achieve that Old Hollywood–glam look thanks to the Ghd Classic Wave Oval Curling Wand ($199). The top-rated styling model features a one-and-a-quarter-inch, oval-shaped barrel wand that heats up fast and manages to create a curl so bold, your retro waves are sure to hold all day.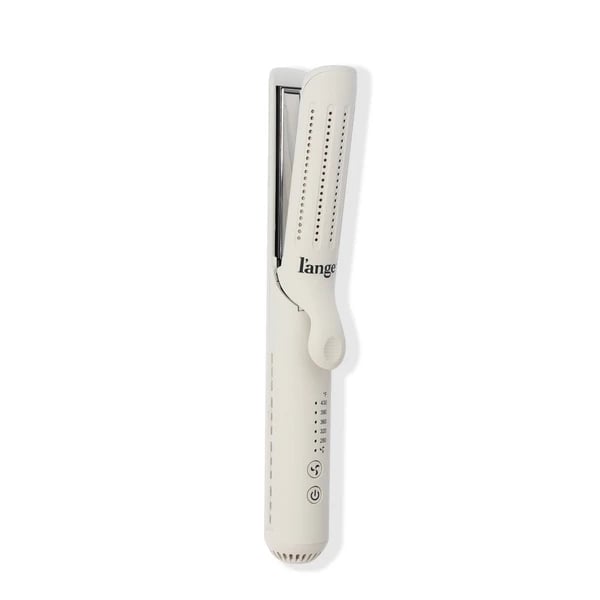 Best Flat Curling Iron: L'ange Le Duo Dual Purpose Air Styler
OK, what can't the L'ange Le Duo Dual Purpose Air Styler ($89, originally $119) do? This tool boasts a rectangle shape design, with curved edges that let you either curl or straighten your hair, depending on your mood. Plus, tiny air vents are thoughtfully placed throughout to ensure you're minimizing any further heat damage to your hair.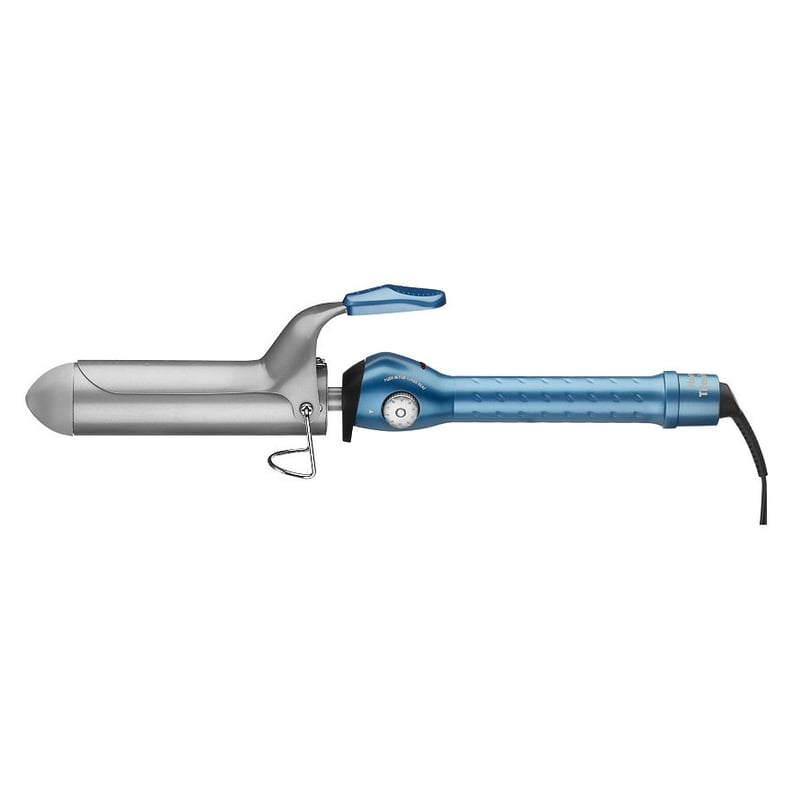 Best Clipped Curling Iron: Babyliss Nano Titanium Spring Curling Iron
This affordable Babyliss Nano Titanium Spring Curling Iron ($60) features a 1.5-inch barrel, which allows users to seamlessly craft softer, more ringlet-like curls that will hold their shape all day. Perhaps most impressive of all, the hot styling tool also features 50 different heat settings, so you can optimize the curling iron to better fit your hair needs and texture.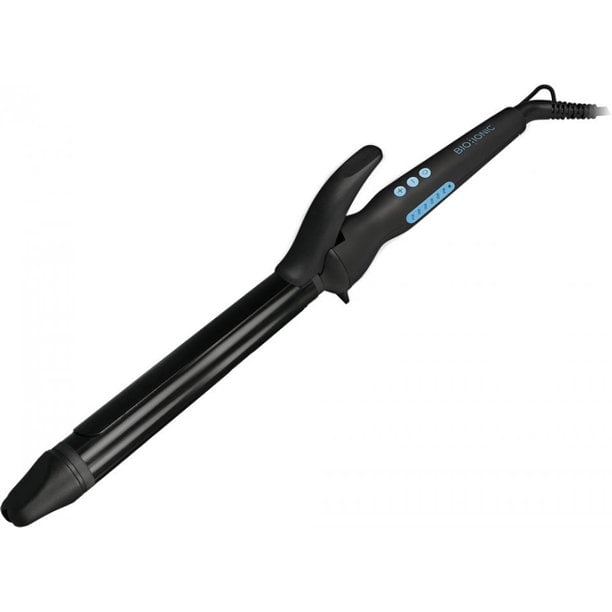 Best Curling Iron For Long Hair: Bio Ionic Long Barrel Styler Pro Curling Iron 1"
Have extra-long hair that's a pain to curl? Or perhaps, even extra-long extensions that you've styled once and don't want to style again? Try the Bio Ionic Long Barrel Styler Pro Curling Iron 1" ($149), which comes equipped with an XL wand (that's one to two inches longer than your average iron) and helps to make the process of styling your hair a total breeze.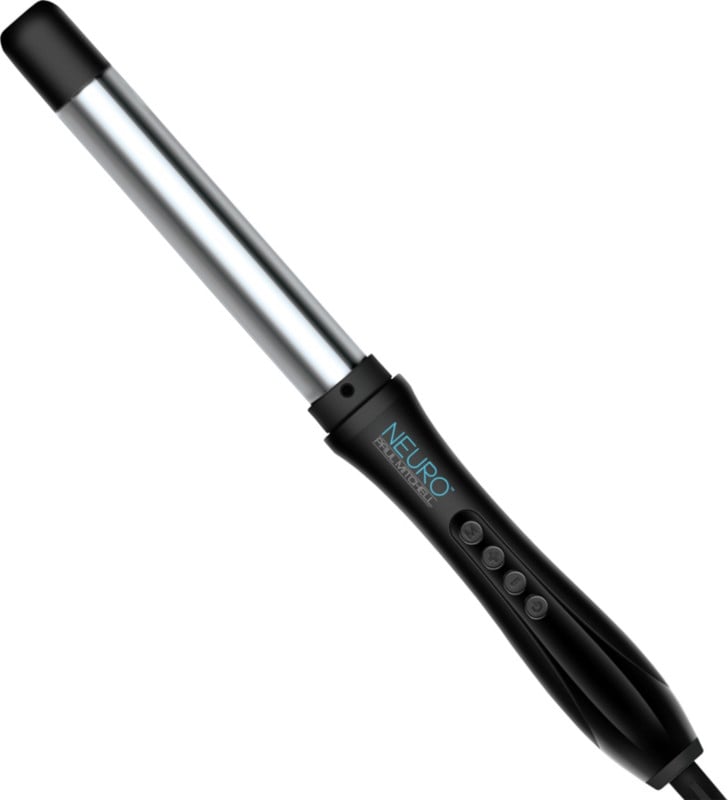 Best Curling Iron For Fine Hair: Paul Mitchell Neuro Unclipped Styling Rod 1'' Clipless Curling Iron
No, the Paul Mitchell Neuro Unclipped Styling Rod 1" Clipless ($99) might not be the most high-end or well-known curling iron on this list, but our beauty editors agree: it's perhaps the hands-down best unclipped curling iron . . . maybe ever. The titanium rod heats up in seconds (thanks to a "smart sense" microchip planted inside) and styles the hair in less time than any other tool. Plus, you can customize its auto-shut-off time up to 120 minutes after use.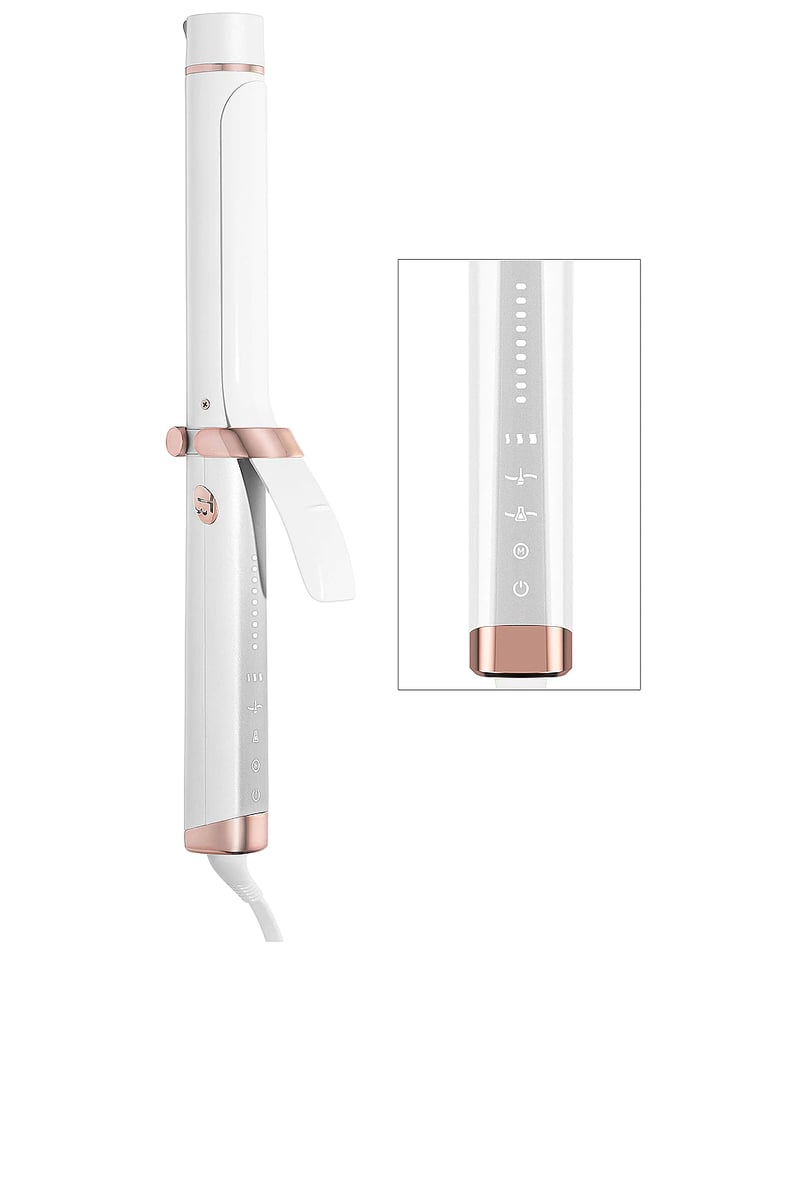 Best Automatic Curling Iron: T3 Curl ID 1.25 Smart Curling Iron With Interactive Touch Interface
If you want to invest in a high-quality curling iron that lasts for years — and curls hair quicker than just about anything else — this T3 Curl ID 1.25 Smart Curling Iron with Interactive Touch Interface ($249) is worth every penny. It comes equipped with nine (yep, nine) heat settings that you can customize according to your specific hair type. Just preprogram the device upon first use, and let it heat to your perfect temperature every time. The best part? It works great on all hair types and turns out automatically.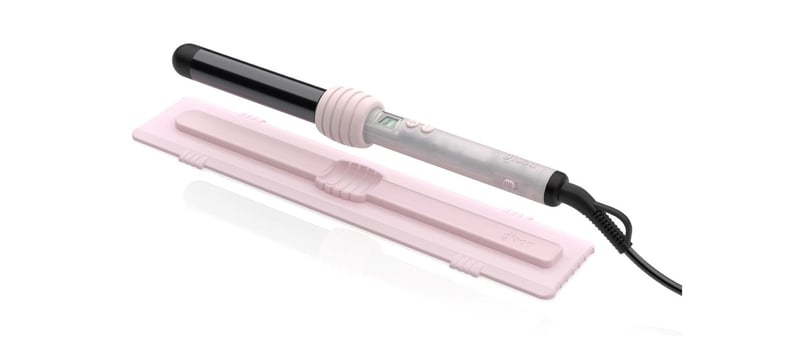 Best Curling Iron That Won't Damage Hair: Gisou Curling Tool
When you're in a rush to get ready, the last thing you want is to have to worry about iron burns. Luckily, the Gisou Curling Tool ($129) comes with a heat-protective ceramic barrel and sustainable paper-pulp tool case with a heat mat so you can style sans any fear.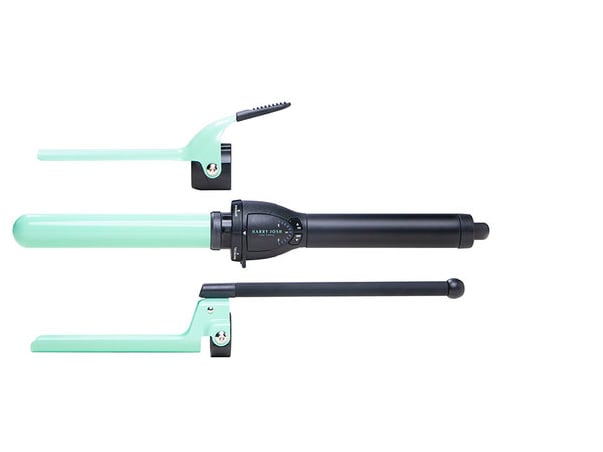 Best Professional Curling Iron: Harry Josh Pro Tools 3-in-1 Ceramic Curling Iron 1"
You've probably seen the Harry Josh Pro Tools 3-in-1 Ceramic Curling Iron 1" ($175) on some of your favorite top models' Instagram posts (or at least your personal stylist's kit at the salon) at some point — and for good reason: the colors are bright and fun! You can also choose between clipped or unclipped, and the wands are interchangeable so you can create a variety of curls and waves.