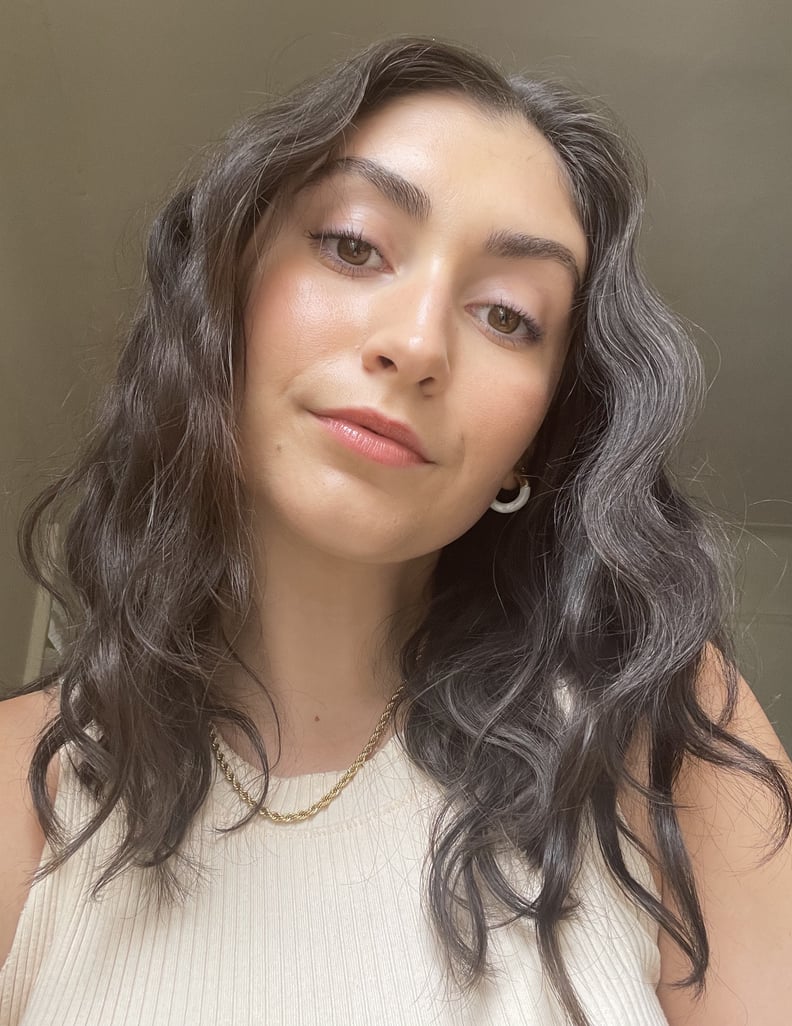 POPSUGAR Photography | Jessica Harrington
POPSUGAR Photography | Jessica Harrington
Every editorial product is independently selected by our editors. If you buy something through our links, we may earn commission.
In my personal collection of beauty gadgets, I have just about every hair tool I could need — a classic curling iron, a straightener, a portable straightener, various wands, my beloved Dyson hair dryer. Then, I started to see an intriguing-looking hot tool on TikTok that my collection was seriously lacking: the Mermade Hair Curling Iron.
It looked like a combination of a curler and the crimper I had when I was younger, except it has three barrels and a clamp that opens and closes. Countless TikTok videos showed people using the extra-large hot tool to achieve beachy, mermaid-like waves, which is a style I'm constantly trying to emulate with little luck. I was hopeful this hair tool would change that.
My hair is naturally wavy, but as anyone with curly or wavy hair knows, it rarely dries the same way twice. I do love my waves and am constantly looking to enhance them. The problem is, I'm not the most skilled with a curling iron — no matter how many tutorials I watch or hairstylists explain how to hold the tool to achieve different styles of curls.
Yet the Mermade Hair Curling Iron ($69) looked — dare I say — easy. Every video on TikTok showed someone simply opening the clamp, closing it on their hair, releasing, and voila. I could do that.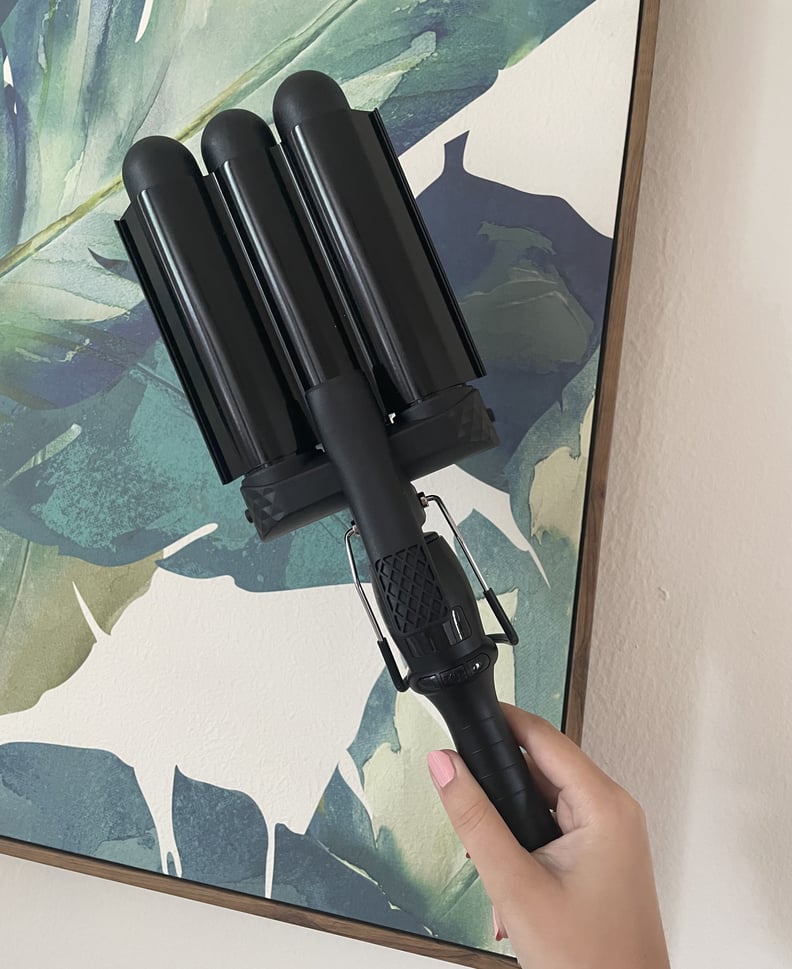 When I opened the three-barrel iron in the mail, my first thought was, "Oh, this is big." As someone with medium-length hair, I was slightly nervous I wouldn't have enough hair to clamp in the iron. It powers on and reaches temperature in about 20 seconds (I set it to 350 degrees, as the instructions recommended). Then, I divided my hair into two sections (top and bottom), coated it in heat protectant (I used the Bumble and Bumble Hairdresser's Invisible Oil Heat & UV Protective Primer ($29)), and brushed it through.
Taking small, one-inch sections, I inserted my hair in the spot between the rounded barrels and the clamp and closed it. Because the device is so big, I found it a little difficult to open and close the clamp, but it could just be my weak hands. After about 10 seconds, I released, slid the tool farther down the strand to the section of hair that didn't fit in the first time, and repeated.
For my medium-length hair, it took about two passes per section to get the waved effect; those with longer hair would need three, maybe four passes. To get the positioning of the hot tool just right, it took a bit of trial and error — my first few attempts weren't my best, but it got easier as I went along. The instructions recommend you set the waves with a hairspray, so I used the Eva NYC Shapeshifter Hairspray ($12), then finished them off with the Gisou Honey Infused Hair Oil ($46).
At first, I was afraid the waves would be reminiscent of my crimped hair days in elementary school, but I couldn't have been more wrong — my whole head was covered in bouncy, soft, mermaid waves. My fine hair was full of volume, and the result looked effortless and relaxed, not too polished like my curls typically looked. Considering I would have never been able to achieve this look with a normal curling iron, I'd say this hot tool has earned itself a permanent home in my collection.