As POPSUGAR editors, we independently select and write about stuff we love and think you'll like too. If you buy a product we have recommended, we may receive affiliate commission, which in turn supports our work.
I've always found the monotonous activity of curling my hair to be soothing, but when the beauty market became overrun by trendy hair wands, I was left scratching my head. I'm not particularly clumsy, but I couldn't figure out how I was supposed to wrap strands of my hair around a 360-degree cylinder that was rotated upside-down without burning the ever-loving sh*t out of my wrists and fingers. Was everyone around me born with the coordination needed for these clamp-less irons?
Turns out, it's not the lack of clamp that's been throwing me off — it's the cord. You know why lightsabers are such effective weapons? No cords. Just a big ol' stick of energy.
The same is true for the Unplugged Beauty 1" Rose Gold Curling Iron. The barrel is a lovely hue of rose gold, but it comes in both matte white and gloss black handle versions. There are three components in the box: the tool itself, a heat-proof rubber sheath to use when you want to toss your iron in your bag, and a charging cord. The temperature, displayed on a digital face, goes up to 400 degrees, though you probably won't need to max it out. Just like your phone, it takes two to three hours to fully charge. Unlike your phone, the power lasts for around 40 minutes. But do you really need more than 40 minutes to curl your hair?
My wand came partially charged, so I fired it up to 350 and got to curling. I can't emphasize enough how much easier the process was without an obtrusive cord dangling down. Once I got the pattern down — secure a section, twist around the barrel, and hold until my fingers were just barely off the iron — it only took 15 minutes to curl my entire head. Dare I say, I looked fabulous. Seriously, look.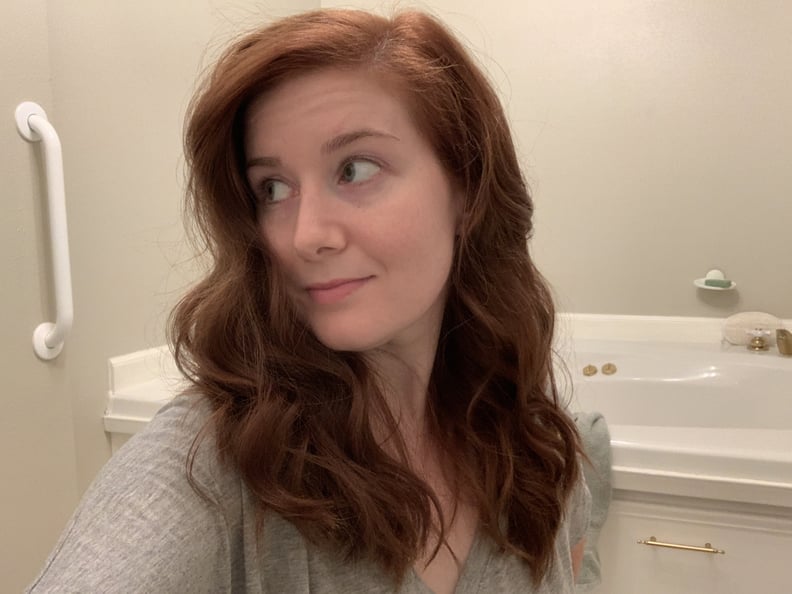 Yes, I had just washed my face and was getting ready for bed. But my goodness, do you see my hair?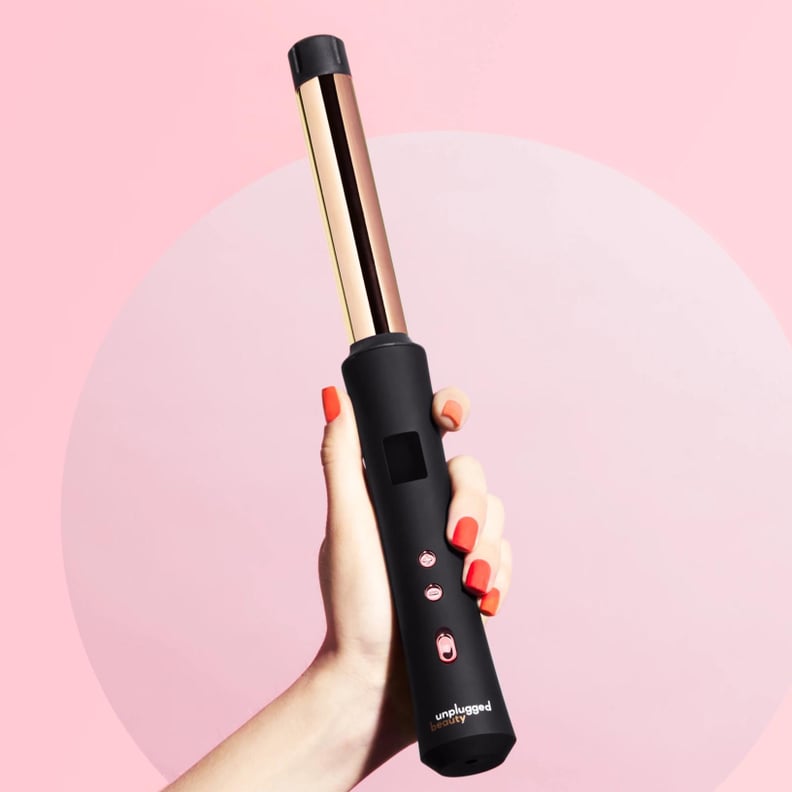 Unplugged Beauty Cordless 1" Curling Wand
If you've been struggling with your wand game, I completely recommend you try the Unplugged Beauty Cordless 1" Curling Wand ($99). Trust me, it's what Rey Skywalker would use if she weren't super busy being a badass and not caring about her hair, or whatever.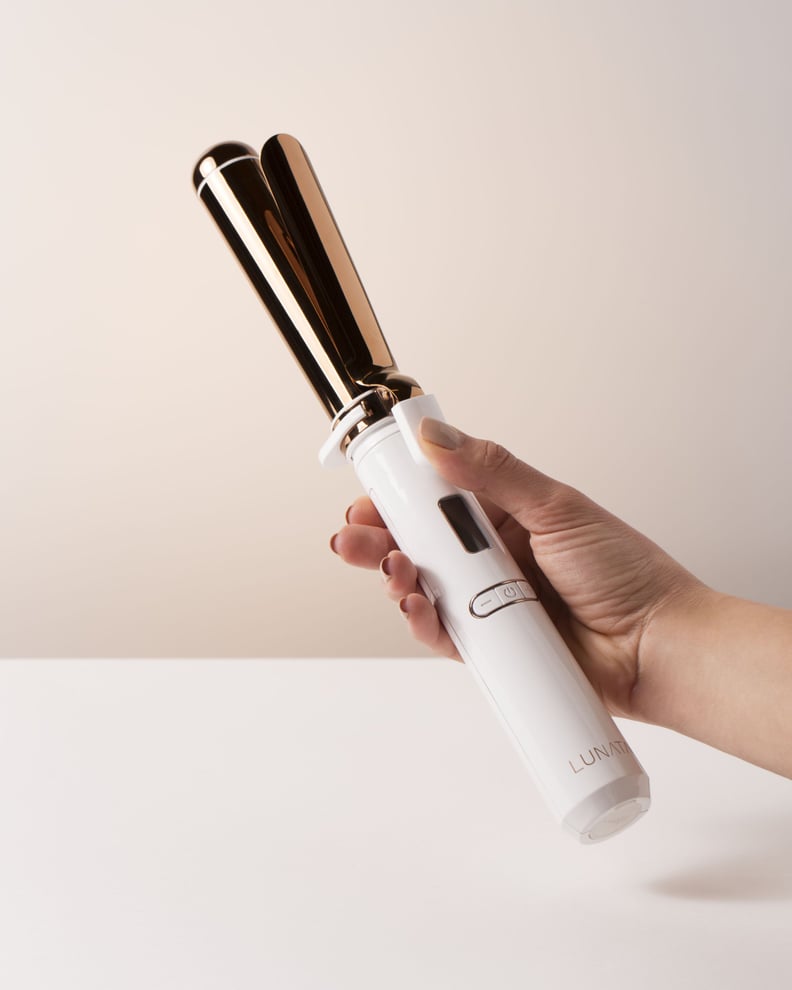 Bonus: Lunata Cordless Convertible Curling Iron and Wand
In case you haven't yet mastered the wand, ease into it with a convertible option. The Lunata Cordless Convertible Curling Iron and Wand ($250) is on the more expensive side, but it's worth it to have both a traditional iron and a wand on the go!