As POPSUGAR editors, we independently select and write about stuff we love and think you'll like too. If you buy a product we have recommended, we may receive affiliate commission, which in turn supports our work.
A good deep conditioner for natural hair is worth its weight in gold. If you have Afro, kinky, curly, or multitextured hair, then you might already have an arsenal of moisturizing products to protect against the elements. While it's great to know the best products for your specific hair type, sometimes it can feel like our hair gets used to the same product cocktail. That's why we're using the change of season to switch up our usual list of deep conditioners for curly hair and trying something new.
As a first line of defense against extreme temperatures, our coils need a deep dose of moisture — even more so after trying a protective style. When shopping for a deep conditioner, it's good to keep in mind that we all have very different hair chemistries, meaning one person's hair may respond to certain ingredients a bit differently than yours will.
For some olive and castor oils are a match made in heaven for my hair, while for other naturalistas, coconut or jojoba oils are what do the trick. If you're not too versed on the best oils for your hair type, then no worries. It's really a process of trial and error since everyone's hair is so particularly different. But as a rule of thumb, there are a few tried and tested options that the natural hair community consistently recommends (and that are often included in the best deep conditioners for curly hair). They are castor, olive, coconut, jojoba, argan, avocado, sweet almond, macadamia, grape seed, and tea tree. You can use these oils as a pretreatment before you shampoo and condition, mix them into your deep conditioner for a moisture boost, or grab one of our favorite deep conditioners that are rich in these oils — as well as so many more great ingredients (like purifying clay and invigorating peppermint).
Ahead are 12 of the absolute best deep conditioners for natural hair on the market.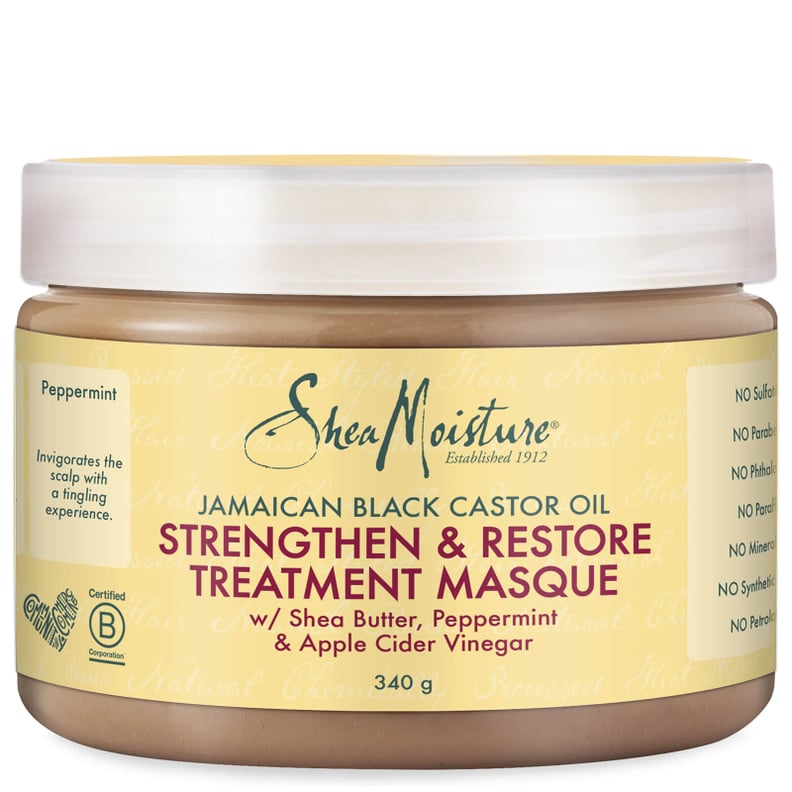 Best Strengthening Deep Conditioner For Natural Hair
Shea Moisture Jamaican Black Castor Oil Strengthen & Restore Treatment Masque ($16)
This deep conditioner is worth every bit of its five-star review that you'll find on most websites. The reason it's a bestseller is because of the incredible cocktail of ingredients and just a note: almost anything with Jamaican black castor oil works incredibly with type 4 Afro hair. When it comes to deep conditioners for curly hair, there's nothing like good, old-fashioned shea butter, which is lauded for its thick, superhydrating consistency. The scent of peppermint gives an invigorating feel, while its antibacterial and antimicrobial properties relieve dry scalp. Apple cider vinegar is also great for calming irritation and relieving dandruff. This mask works wonders on bleached Afro hair, and make sure to try it as an overnight mask, because it will get you hooked.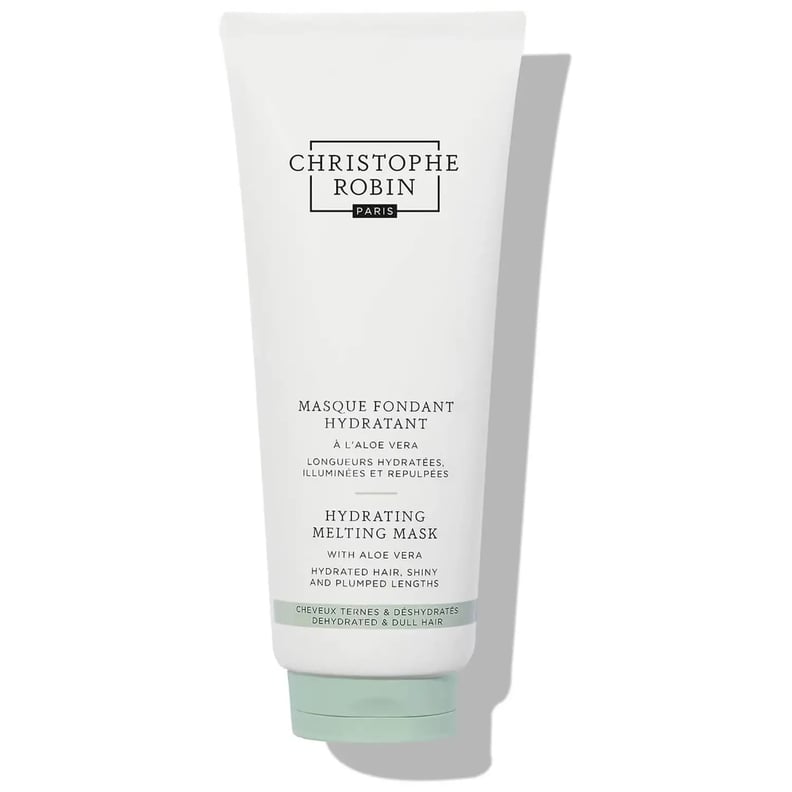 Best Deep Conditioning Mask For Natural Hair
Christophe Robin Hydrating Melting Mask with Aloe Vera ($37)
This is one of the best deep conditioners for curly hair (and beloved by numerous POPSUGAR editors). It has incredible slip for detangling coarser curl textures, plus it's light enough for use as a leave-in conditioner, but hydrating enough for the most moisturized, shiny, and defined curls of your life in only a few minutes (compared to most deep conditioners that require 20 minutes to penetrate the hair shaft). One editor loved this deep conditioner for her natural hair so much that they cut open the bottle to scoop the very last drop — yeah, it's that good. The best part? It's made of 98 percent natural ingredients, and contains absolutely no parabens, silicones, or SLES.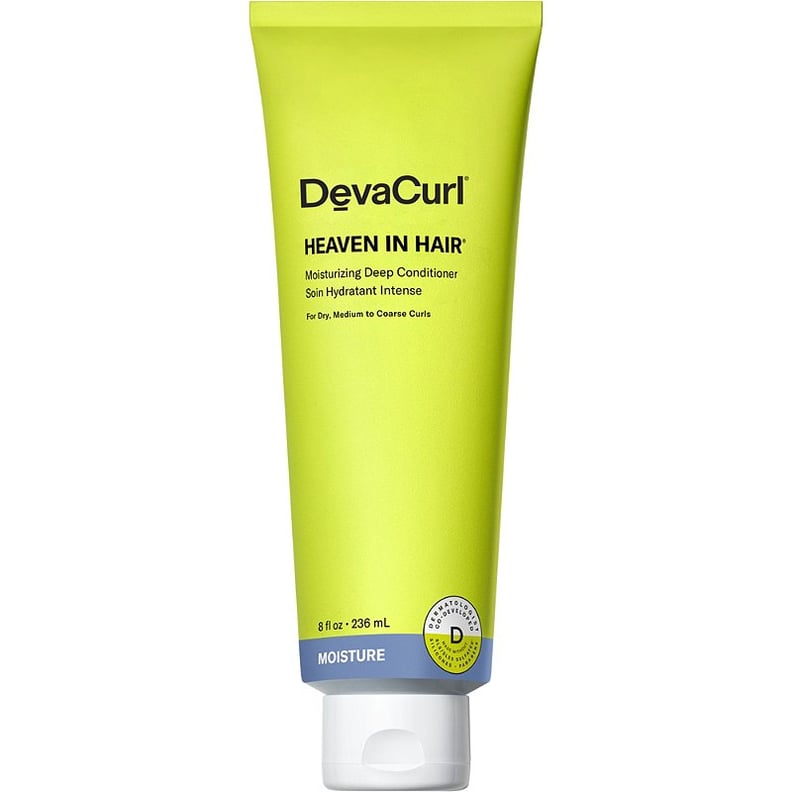 Best Frizz-Fighting Deep Conditioner For Natural Hair
DevaCurl Heaven in Hair Divine Deep Conditioner ($34)
We have yet to meet someone who doesn't have this on their list of best deep conditioners for curly hair. All the brand's products are incredible, but DevaCurl's hair mask is just about the most luxurious thing that will touch your curls, coils, and kinks. The mask is made with three intensely hydrating nut and seed butters: cacao (antifrizz), murumuru (moisturizing), and cupuacu (nourishing hydration) .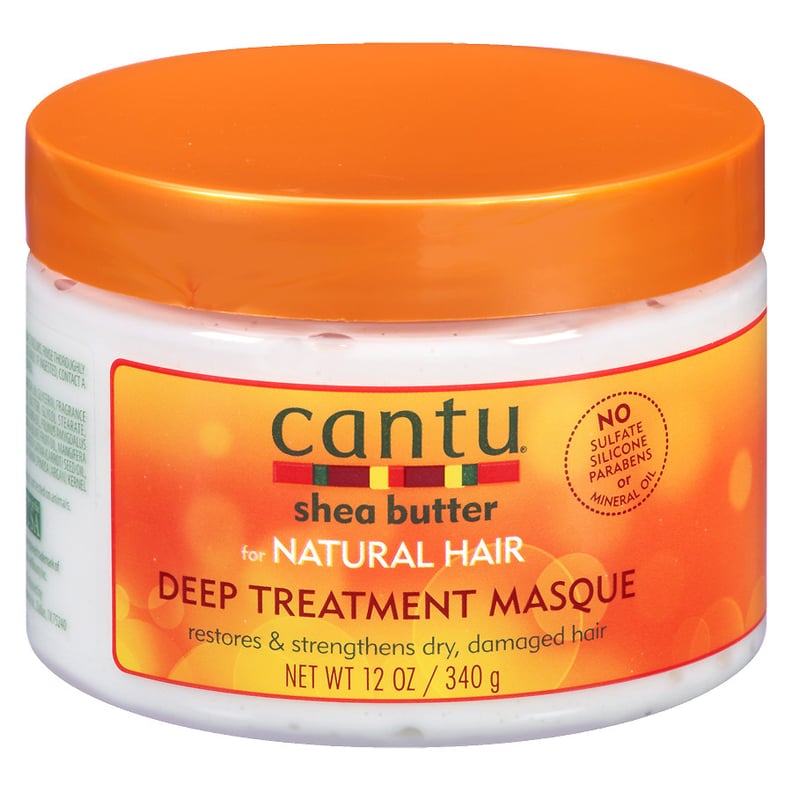 Best Drugstore Deep Conditioner For Natural Hair
Cantu Shea Butter Deep Treatment Hair Masque ($8)
This is one of those deep conditioners for curly hair that works for such a wide range of curl types, and with such an affordable price tag, it's definitely worth a spot in your beauty cupboard. This top-rated formula is rich in all our favorite coil-loving oils, like coconut, avocado, sweet almond, jojoba, olive, argan, neem, carrot, macadamia, and mango, plus honeysuckle, aloe leaf juice, nettle, and silk amino acids. This mask is definitely the most luxe mix of oils on my list, and the fact that it's specifically formulated for natural hair means we're already sold.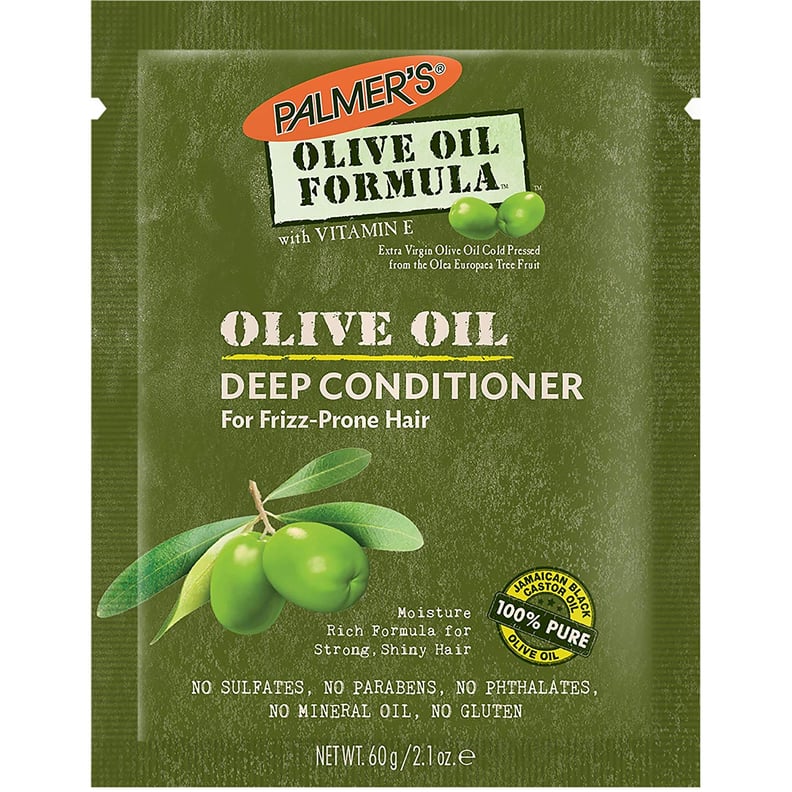 Best Travel-Friendly Deep Conditioner For Natural Hair
Palmer's Olive Oil Formula Deep Conditioner With Jamaican Black Castor Oil ($2)
This is one of those deep conditioners for curly hair that will absolutely save your hair. It transforms your hair with just one wash. Coconut in the formula is great for looser curls, while olive oil is more moisturizing for thicker curl textures. At less than $2, you can buy single-use packs, which are great for travel and keep the ingredients active and fresh.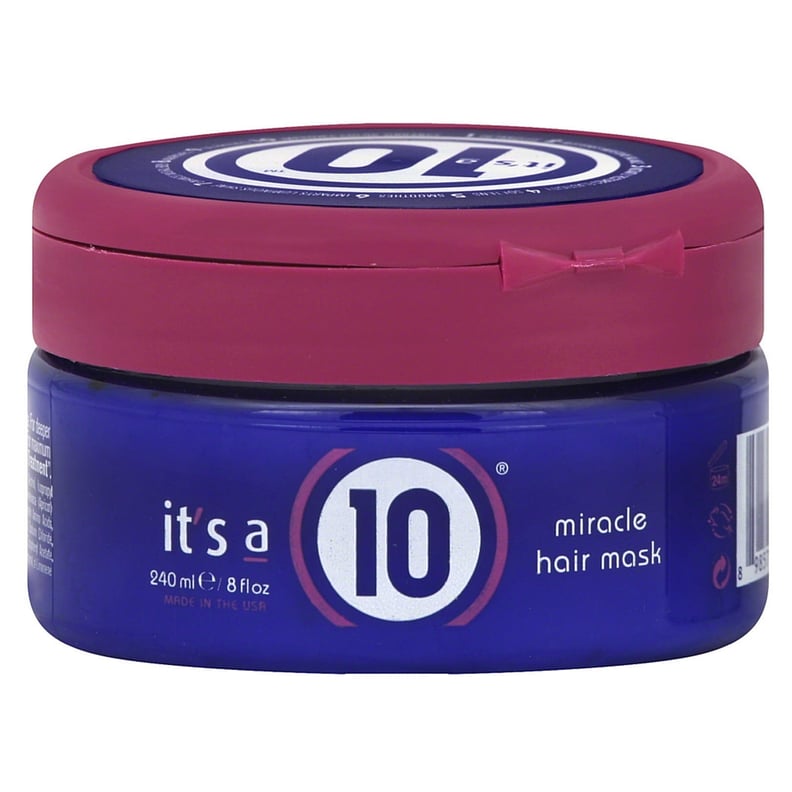 Best Multitasking Deep Conditioner For Natural Hair
It's a 10 Miracle Hair Mask ($30)
This deep conditioner comes with some pretty big claims. The "everything" mask is good for detangling, restoring moisture and elasticity, softening and smoothing hair, boosting shine, enhancing body, nourishing the hair and scalp, minimizing frizz, and improving color vibrancy. Additionally this is one of the best deep conditioners for curly hair because it's made with apricot kernel oil (intensely moisturizes), oat kernel extract (rich in antioxidants), sweet almond oil (boosts shine and encourages hair growth), and linseed extract (soothes the scalp and minimizes frizz along the hair shaft). One of our favorite things about the mask is actually the packaging. You have the option of twisting off the cap (like most deep conditioner tubs) or flipping up the cap for easy access — so smart.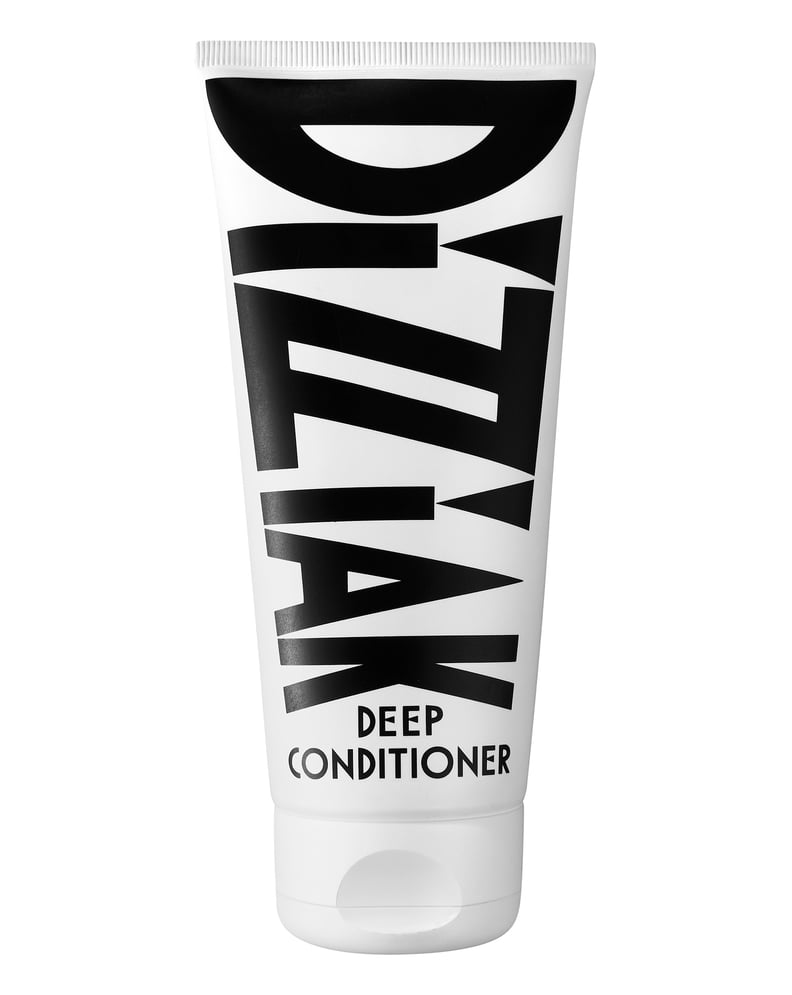 Best Protective Deep Conditioner For Natural Hair
Dizziak Deep Conditioner ($29)
This product is a hidden gem. This hair-and-scalp saver is specifically formulated for multitextured hair by offering a sumptuous mix of five oils (babassu, coconut, argan, castor, and inca inchi), plus aloe vera, shea butter, and quinoa protein. When talking about the deep conditioners for curly hair that are worth it, you can't leave this one out.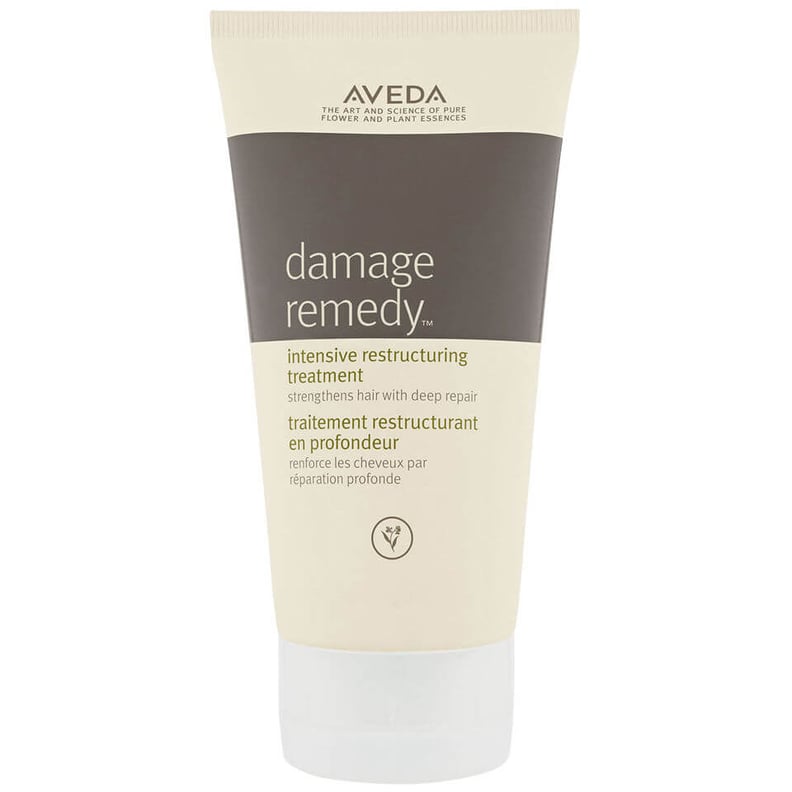 Best Reparative Deep Conditioner For Natural Hair
Aveda Damage Remedy Intensive Restructuring Treatment ($48)
This is a great option for overprocessed, chemically treated, or heat-damaged coils. The formula creates one of the best deep conditioners for natural hair because it is rich in castor seed oil, jojoba oil, and lactic acid. While most of us are used to using lactic acid on our face, it can bring the same incredible benefits to your hair and scalp by getting rid of buildup and pollutants without stripping your hair's natural oils.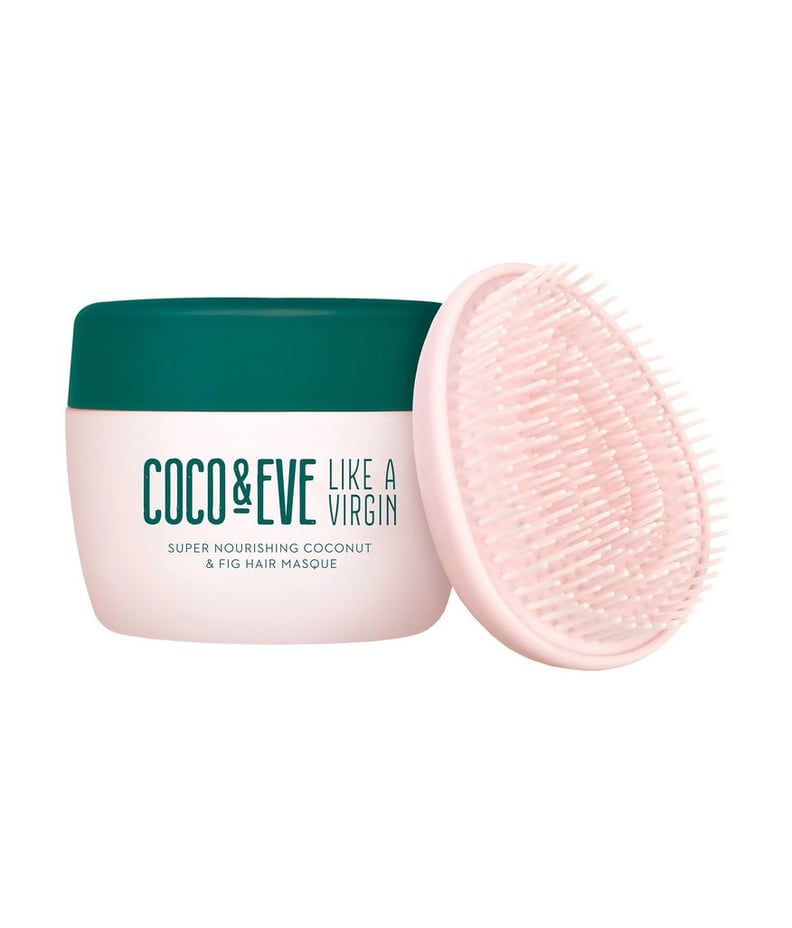 Best Reviewed Conditioner For Natural Hair
Coco & Eve Like a Virgin Super Nourishing Coconut & Fig Hair Masque ($40)
This is perhaps one of the most hyped deep conditioners for curly hair of all time. For one editor, after 20 minutes of this mask wrapped around their curls, they were surprised at how luscious, soft, and shiny they were. Formulation-wise, coconut is always a winner for Afro hair because it deeply penetrates the hair follicles, but fig is definitely a new player among Afro hair ingredients. Fig is meant to increase blood circulation on the scalp, which results in faster hair growth.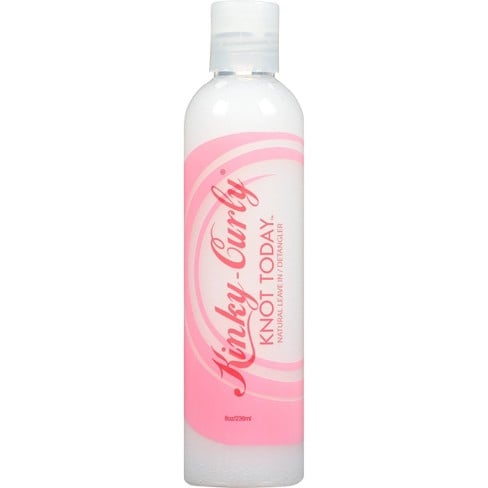 Best Detangling Deep Conditioner For Natural Hair
Kinky-Curly Knot Today Leave In Detangler ($14)
There's a reason this won a coveted POPSUGAR Beauty Award and is hailed as one of the best deep conditioners for curly hair of all time. This creamy conditioner smooths the cuticle and delicately removes snarls from thick, curly, textured hair. Its vanilla scent will hook you, but the way it hydrates 31-4C curl patterns without feeling heavy at all will keep you coming back on wash day.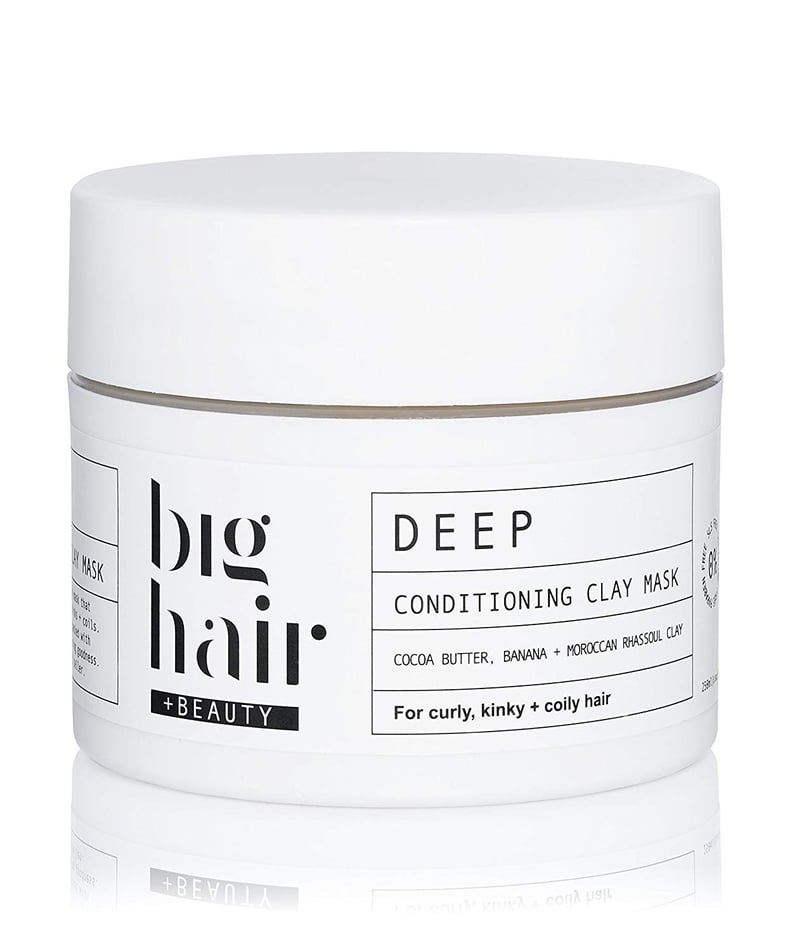 Best Scented Deep Conditioner For Natural Hair
Big Hair + Beauty Deep Conditioning Clay Mask ($34)
This conditioner smells like chocolate and has an impressive mix of ingredients. First off, the delicious scent is because of the natural cocoa butter that makes up the bulk of this UK brand's bestselling product. It also contains wonder oils like coconut, castor, and avocado, plus aloe vera juice and honey. Our favorite part of this mask is the Moroccan rhassoul clay, which opens pores on the scalp and improves elasticity, while also reducing frizz and dryness. The mask also contains banana powder, which is highly unusual, but it works great for boosting shine and maximizing hydration. This deep conditioner for natural hair is definitely worth a try.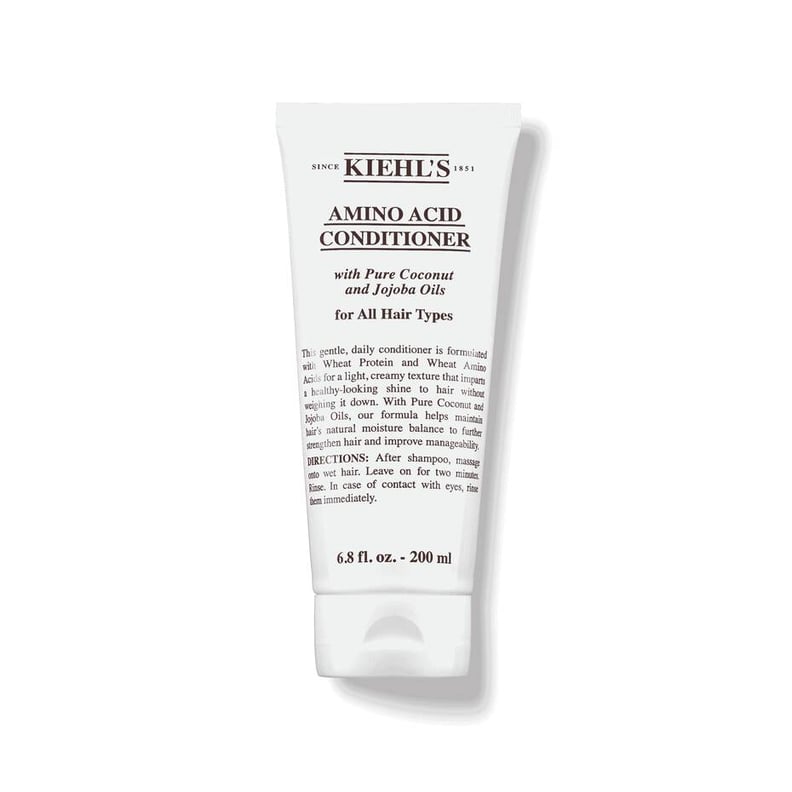 Best Defining Deep Conditioner For Natural Hair
Kiehl's Amino Acid Conditioner ($20, originally $27)
Do not underestimate this product in the race to find the best deep conditioners for curly hair. This product is deeply hydrating and provides and incredible amount of definition after leaving it in for just a few minutes. Once you rinse this out your hair will be so soft you won't know how you managed to go so long without it.