9 Dose of Colors Products That Will Be Your New Faves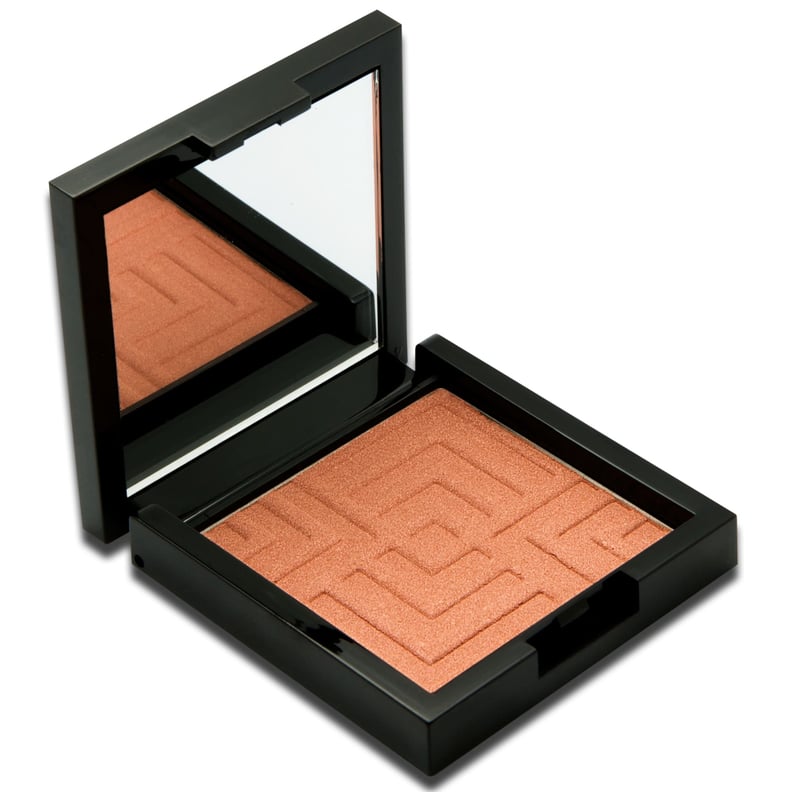 As POPSUGAR editors, we independently select and write about stuff we love and think you'll like too. If you buy a product we have recommended, we may receive affiliate commission, which in turn supports our work.
In a market that's completely saturated with endless product launches, it's easy to become makeup fatigued. It takes a lot to make hearts skip a beat these days — unless of course it's Fenty anything. But when Insta-famous is as earned a term for makeup brands as it is for the faces behind them, you have to make good products in order to get noticed — and Dose of Colors is good.
The four-year-old brand is not only cruelty-free but has celeb cred and a color range that just makes sense and works on a range of skin tones. And on the never-ending quest for the perfect nude lip, Dose of Colors has managed to perfect a palette of browns and flesh-toned shades that really do live up to the often overused word "nude." Everything from the brand is pretty heart-stopping, but here are nine items that could easily make their way into your top five.
01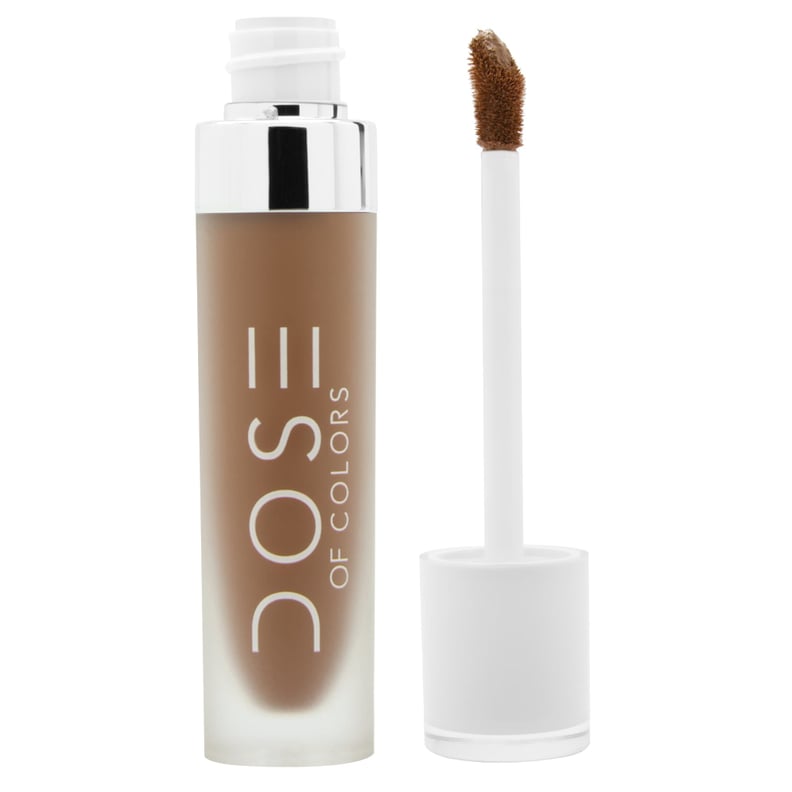 Dose of Colors Matte Liquid Lipstick in Cork
Nude as it relates to lip color is pretty subjective, but this gem, clearly sent from the color gods, is spot on for medium brown skin.
02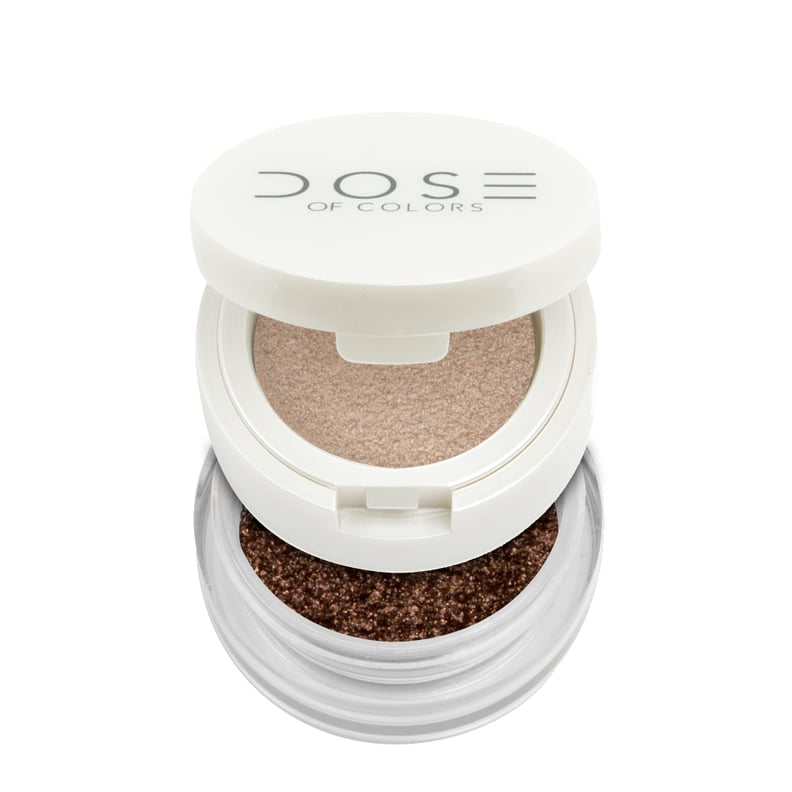 Dose of Colors Eyedeal Duo in Sticks & Stones
Pack a little or a lot of the metallic bronze loose powder on top of the perfectly paired taupe primer, for lids that are shiny in the best way possible.
03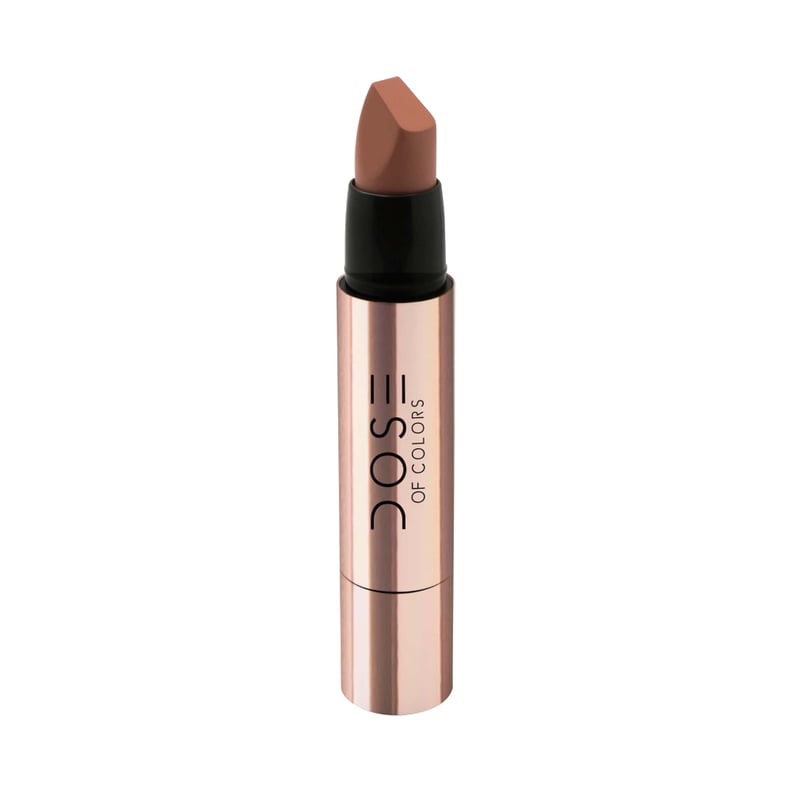 Dose of Colors Lip It Up Satin Lipstick in Toast
Who knew that a lipstick, literally the shade of a perfectly grilled piece of bread, works so well on both fair and deep skin tones? That's precisely this.
04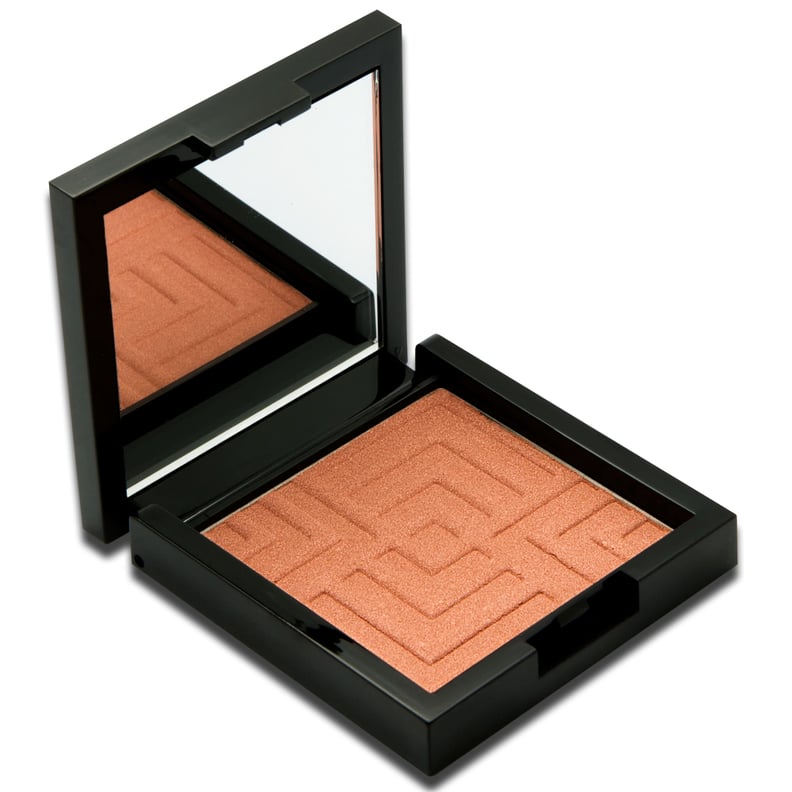 Dose of Colors Supreme Glow Highlighter in Melonade
Depending on how the light hits it, this shimmer powder is part rose gold, part coral, and a whole lot of glow, that you'll literally want to brush all over your face and up and down your body . . . and you totally can.
05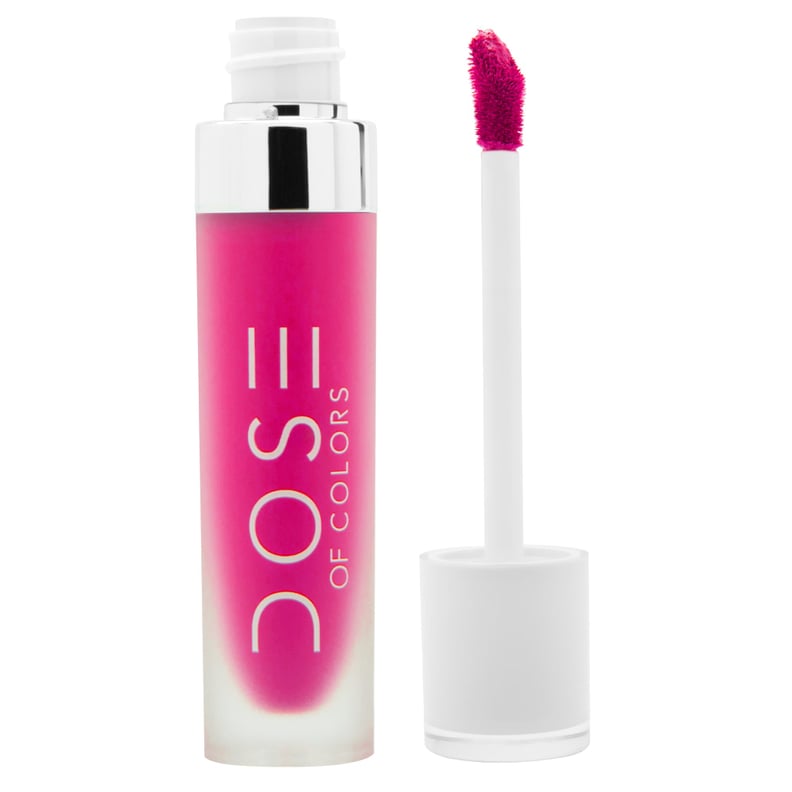 Dose of Colors Matte Liquid Lipstick in Pinky Promise
Reds can be tricky, because you know, undertones and all of that. This hot pink is a solid alternative that works on the fairest to the deepest of skin. It's also a great pick for year-round wear.
06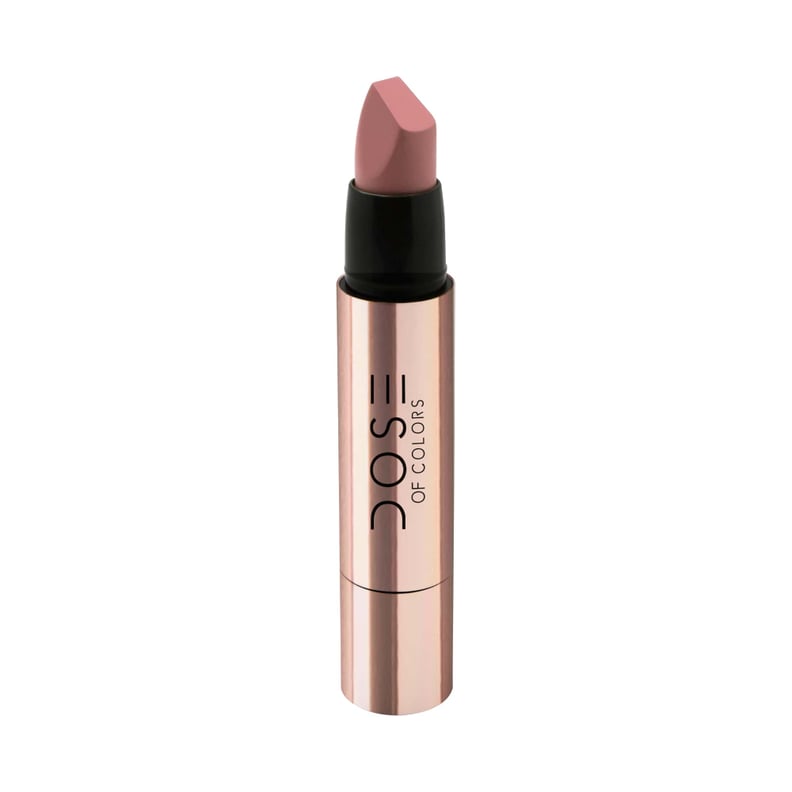 Dose of Colors Lip It Up Satin Lipstick in Brûlée
This deep rose shade has a bit of brown in it so it isn't too pale for darker skin. The squared-bullet edge makes applying (even without a mirror) totally doable, and the formula is in between a satin and matte finish so it never looks dry.
07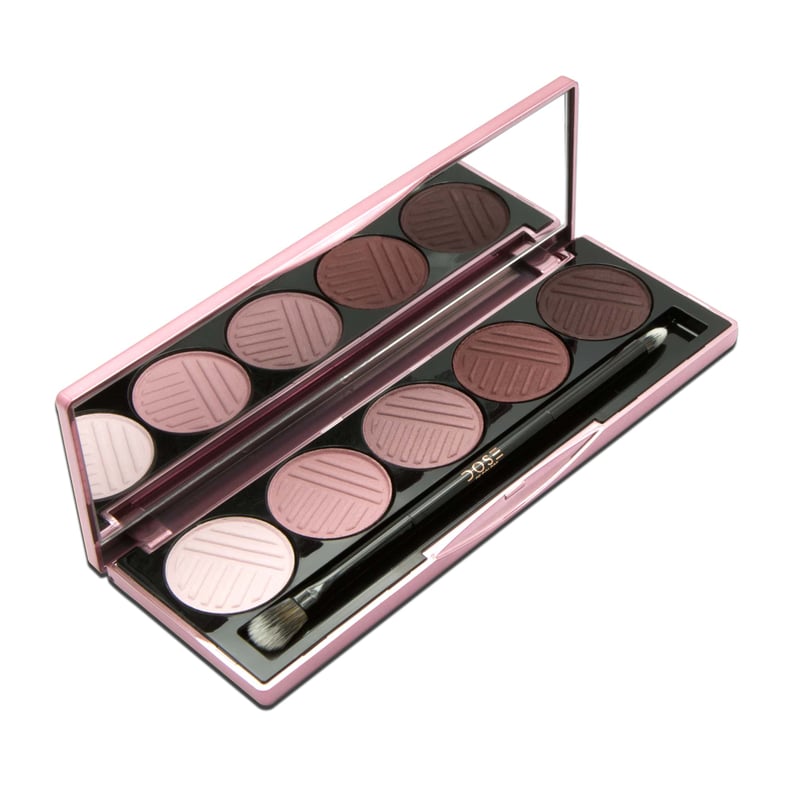 Dose of Colors Eyeshadow Palette in Marvelous Mauves
While the warm tones in the Baked Browns palette is the ideal mix of essentials — this lineup of cooler mauves and berries is a nice upgrade on classic neutrals. Plus, it's talc-free and won't get all chalky looking when you brush it on.
08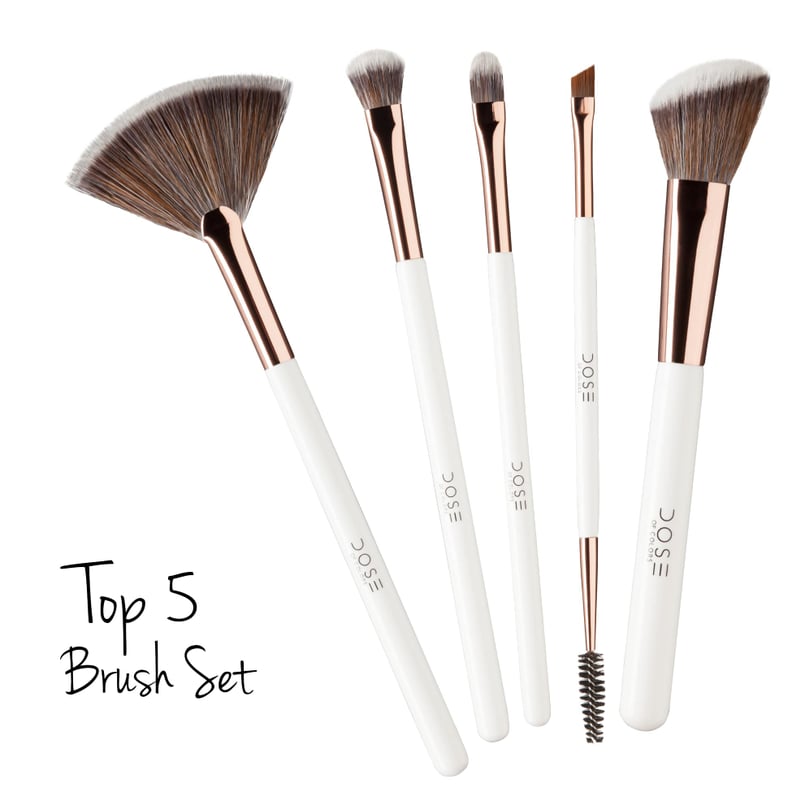 Dose of Colors Top 5 Brush Set
Any great makeup application is only as good as the tools used to apply it, and this curated brush collection pretty much covers exactly what you need. The five-piece set comes with a contour brush, winged liner brush, a concealer brush that also works well with the loose pigment/primer combo, an eye-shadow shader, and a fan brush, all with supersoft, cruelty-free bristles.
09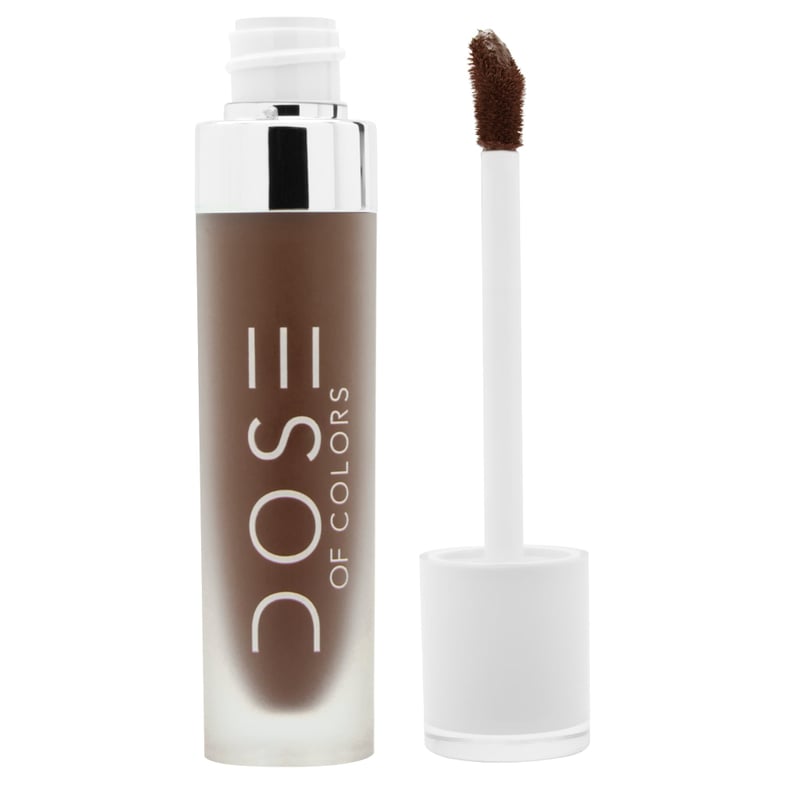 Dose of Colors Matte Liquid Lipstick in Chocolate Wasted