Picking your new hair color clocks in as the No. 1 most daunting beauty task of them all. As if selecting the shade of nail polish for your next manicure or landing on a lipstick color for the day weren't hard enough, hair color lasts months. Because it's a decision you don't want to take lightly, there are a lot of factors to take into consideration: your base color, the upkeep, and how it'll look with your skin tone. And, if you're feeling particularly stumped, looking at your eye color can help guide your decision, too.
Truth be told, the eyes aren't the first thing hairstylists look at when recommending hair colors to clients, but basic color theory suggests that it also can't hurt to consider your eye color. Just as certain hair colors complement different skin tones, the same goes for eyes. If you have blue eyes, various shades of blond, reds, espresso browns, and raven blacks will look the most flattering on you. If your eyes are green, warm-toned colors, such as shades of copper and gold will suit you best. But for brown eyes, the suggestions are completely different.
Even within the brown-eye category, there are many different shades and depths to think about. Ahead, we asked a hairstylist to break down the best hair color ideas for brown eyes to make picking your next shade easy.
The Best Hair Colors For Hazel Eyes
Hazel-brown eyes can go two different ways: warm-toned or cool-toned. "Hazel eyes have many color tones, so choose the right color for your eyes," Robert Bennett, colorist at Maxine Salon in Chicago, tells POPSUGAR. If you have hazel-brown eyes with hints of gold, sticking to soft, warm hair colors will be the most flattering. This includes caramel-brown, honey-blond, cinnamon-brown, red-brown, and golden-blond shades.
However, if your hazel eyes read more cool-toned with tinges of blue and gray, Bennett recommends looking for equally cool-toned hair colors. "For example, highlights need to be ash or pearl tone, and for all-over color, you need to use neutral colors," he says. Sandy blond, dark chocolate, ash brown, ashy blond, and more are all great options.
The Best Hair Colors For Brown Eyes
With classic brown eyes, Bennett says "there's no limit" as the color is pretty universal. You can experiment with red brown, golden brown, and warm caramel brown to "bring out the contrast with your eyes."
However, if your brown eyes have a tint of red to them you can benefit from picking a hair color with more warmth to it to "make the eyes pop." Warm caramel browns, honey and golden blonds, cinnamon browns, and red-brown hues are all great options. "If you feel a little riskier, you can do a bolder highlight with some soft golden-blond balayage as a nice alternative to foils," Bennett says.
The Best Hair Colors For Dark Black-Brown Eyes
Very deep black-brown eyes are strikingly beautiful and you want a hair color that emphasizes them. "I personally think that dark brown works well, but not black," says Bennett. "You can also put some undertones of red to give a magical pop of color."
Get inspiration for your next salon appointment by looking at celebrity examples of the best hair colors for brown eyes ahead.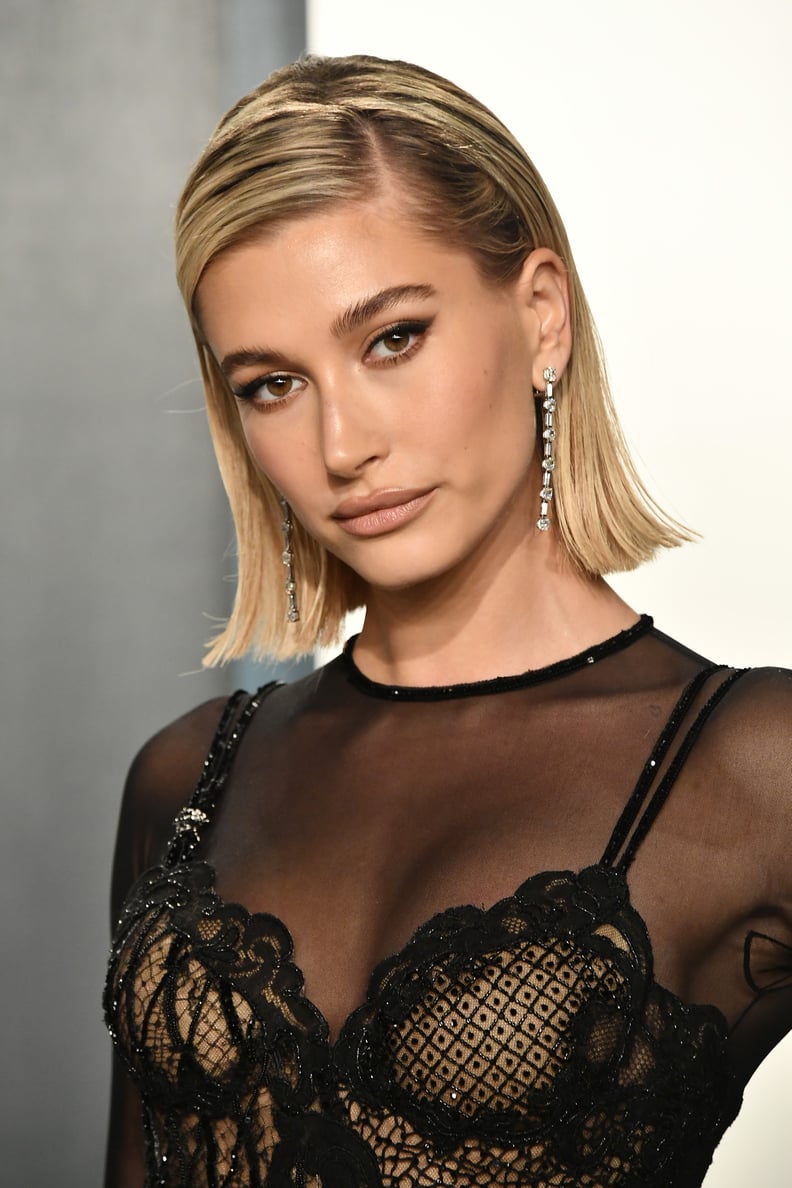 Sandy-Blond Hair With Brown Eyes
Sandy-blond hair, as seen on Hailey Bieber, mixes hues of blond and light brown together. The cool-toned look pairs beautifully with hazel eyes.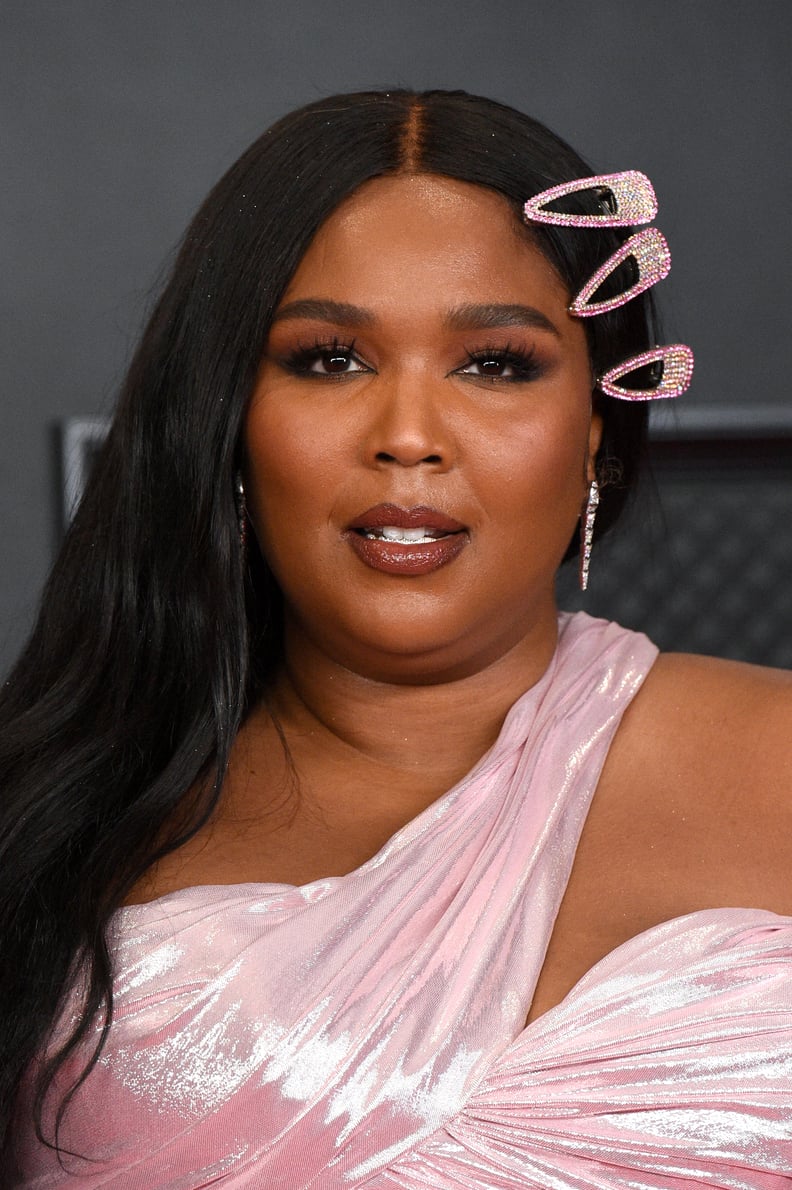 Dark-Brown Hair With Brown Eyes
Don't be afraid to stick with a dark brown hair color shade to match your deep brown eyes. The combo is particularly ultra flattering on deep skin tones.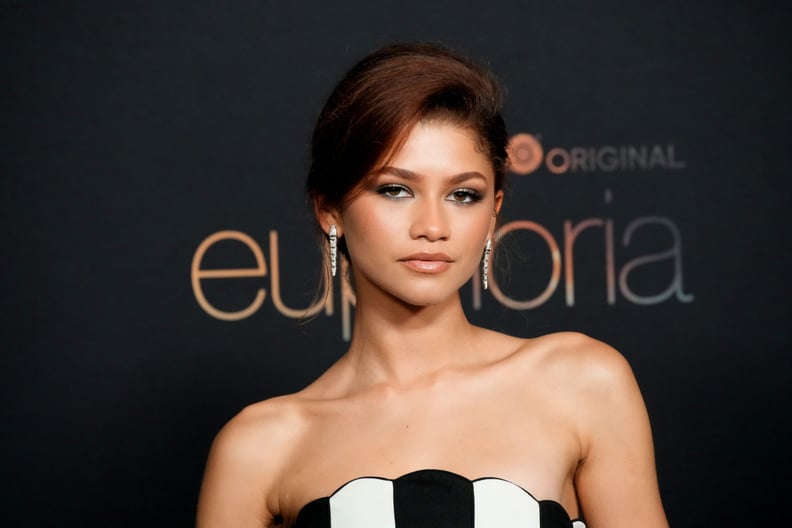 Auburn Hair With Brown Eyes
Brown eyes perfectly complement a rich, auburn hair color. It's a shade Zendaya wore recently.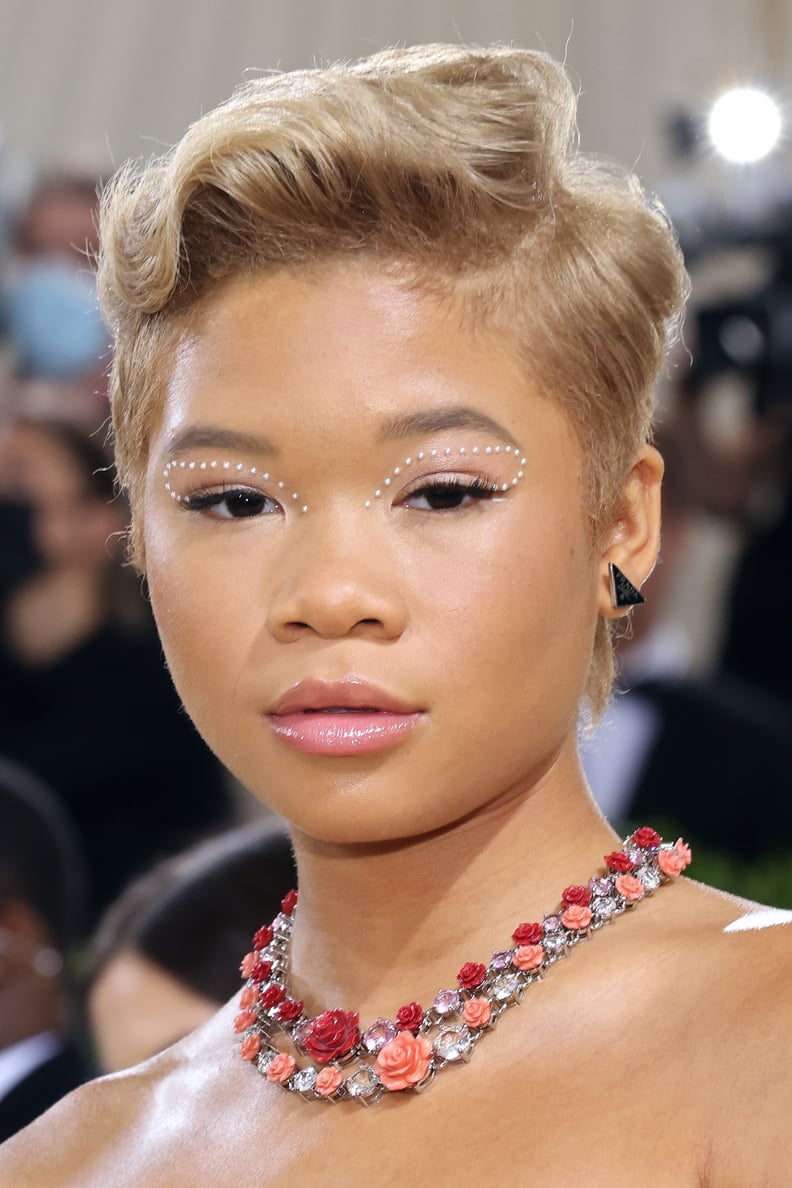 Ashy-Blond Hair With Brown Eyes
For a lighter look, try ashy-blond hair. The cool-toned hue will make your brown eyes pop — especially if they're hazel.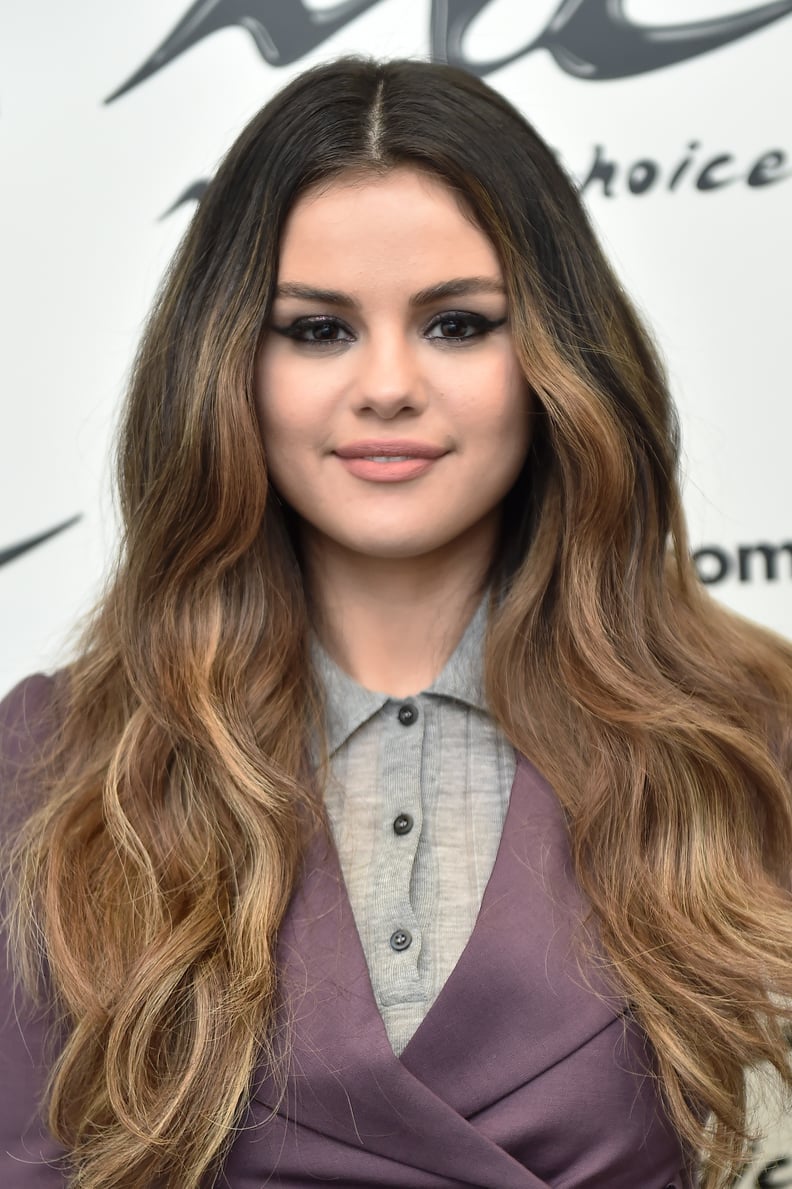 Ashy-Brown Hair and Caramel Ombré With Brown Eyes
You can't go wrong with including both cool- and warm-toned hues in your hair color. This shade works on all undertones.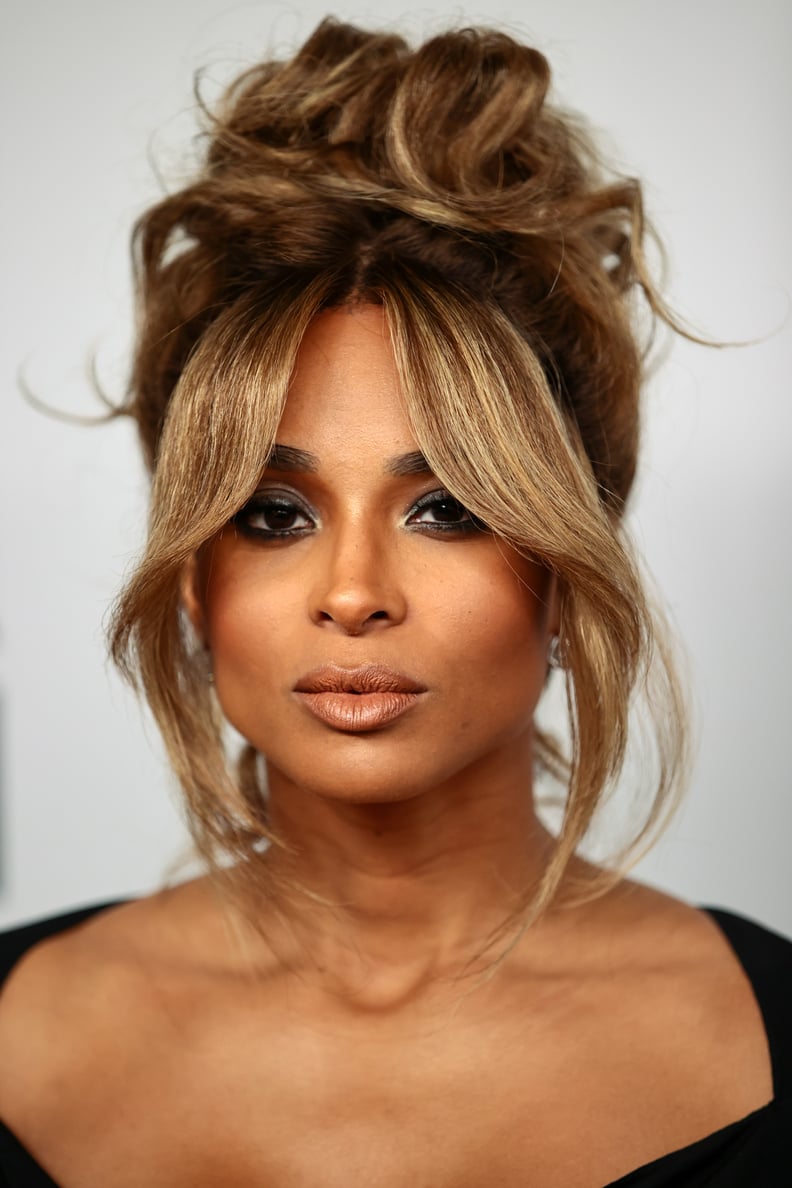 Caramel-Brown Hair With Brown Eyes
Ciara loves to switch up her hair color, but one of the looks she keeps coming back to is this caramel-brown hue.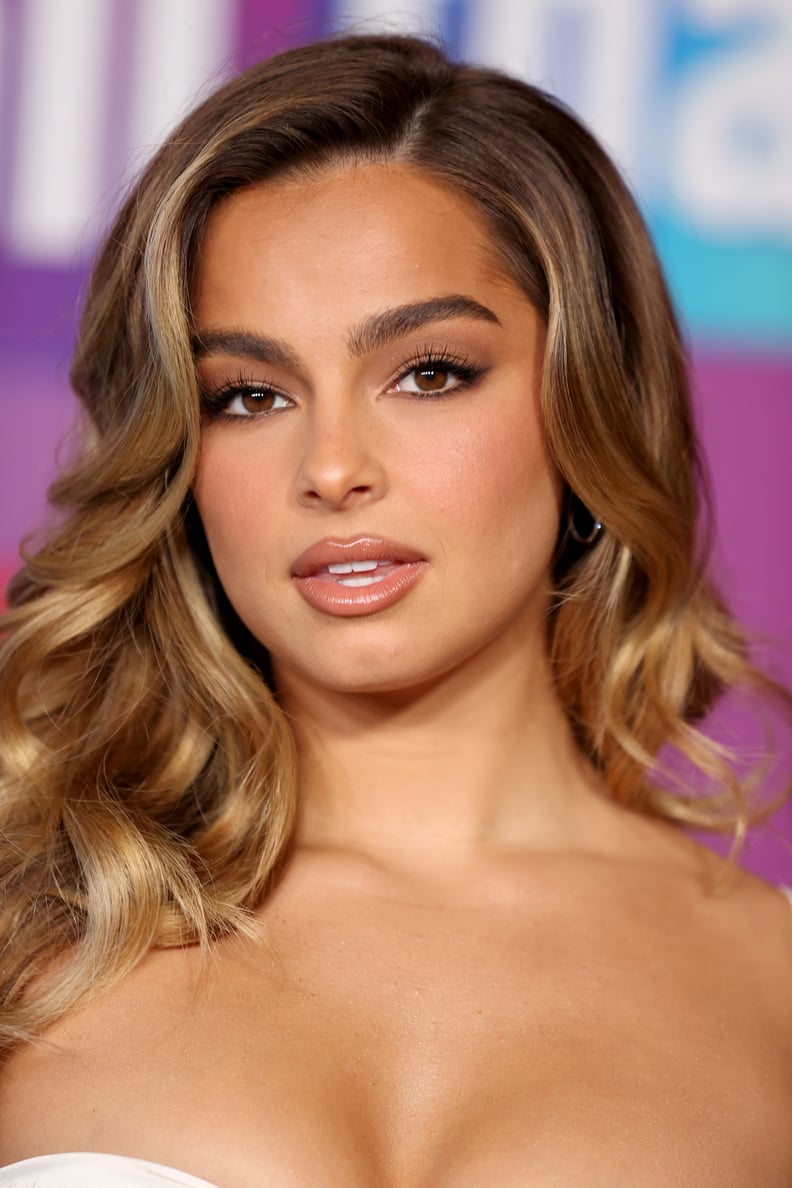 Honey Blond and Brown Hair With Brown Eyes
As Bennett said, you can "make the eyes pop" with a warm, honey-blond hair color. This shade works great with natural brunettes thanks to the addition of shadow roots.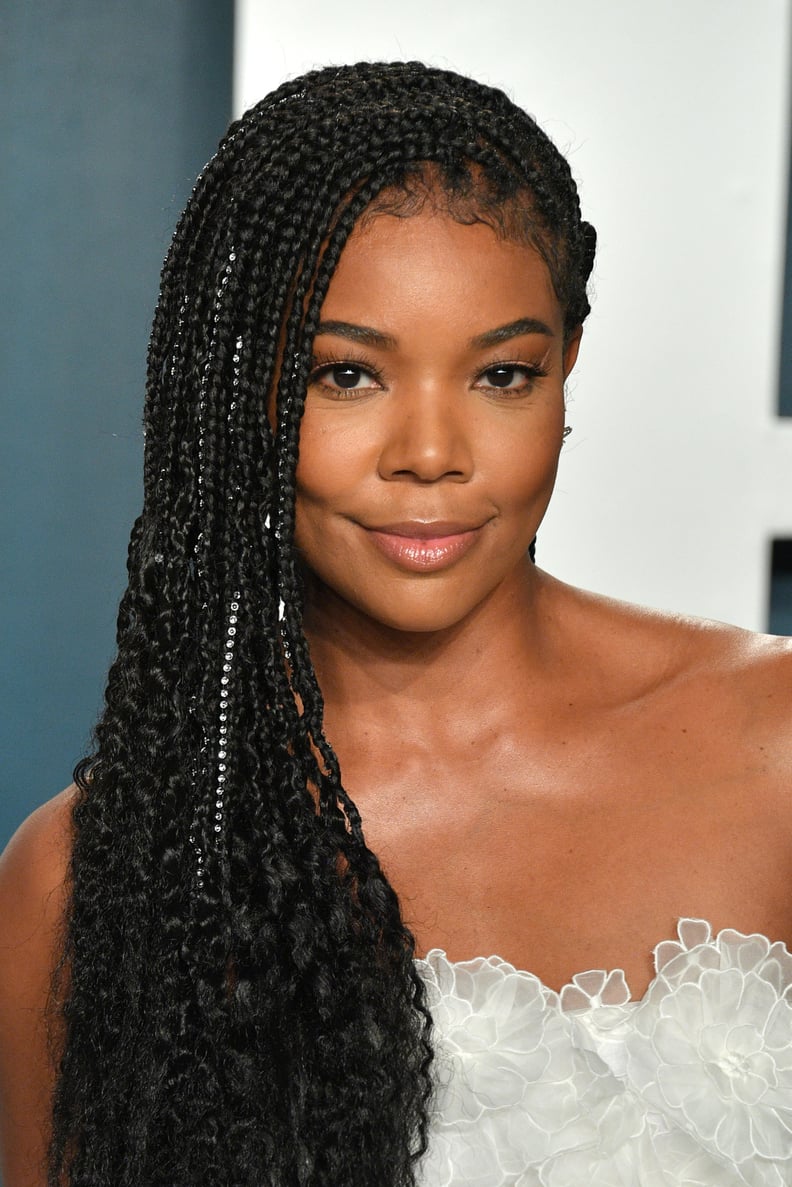 Black Hair With Brown Eyes
Not a big fan of lighter shades like blond and brown? Black hair looks striking with brown eyes.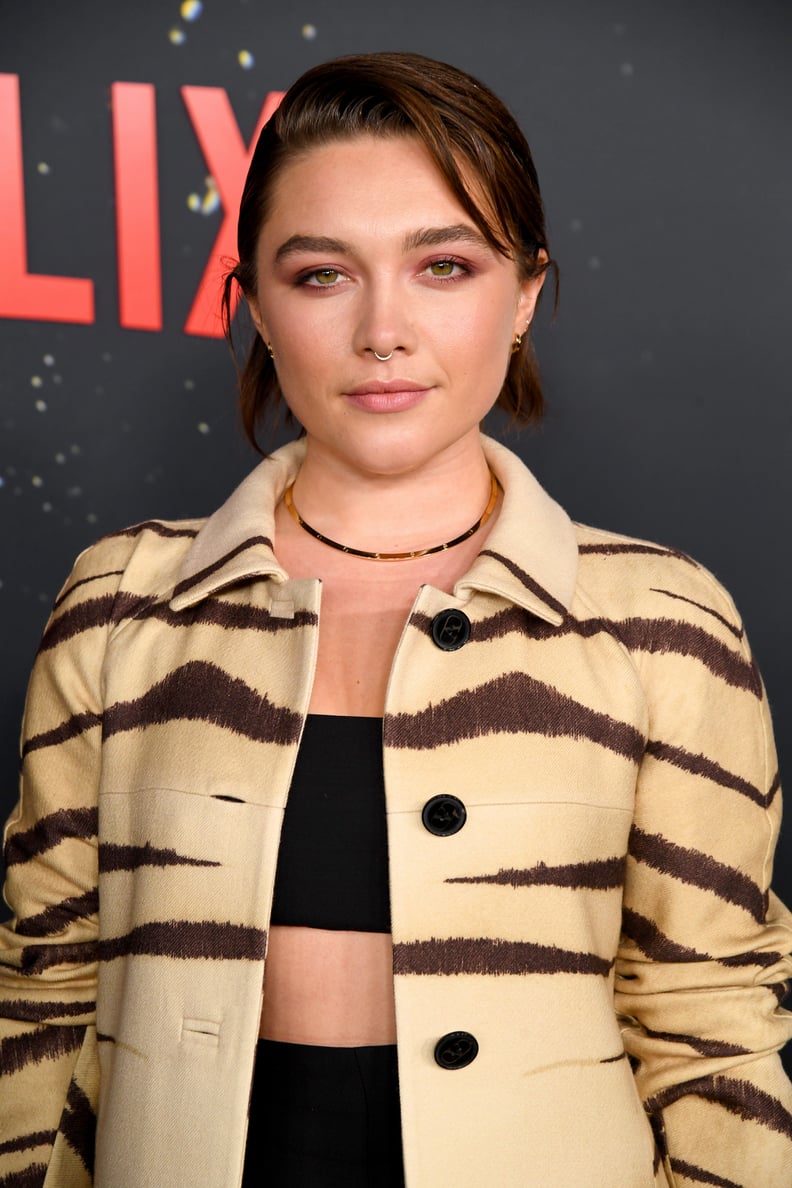 Red-Brown Hair With Brown Eyes
Unlike auburn, this red-brown hair color leans a little more brown, so it's more low maintenance.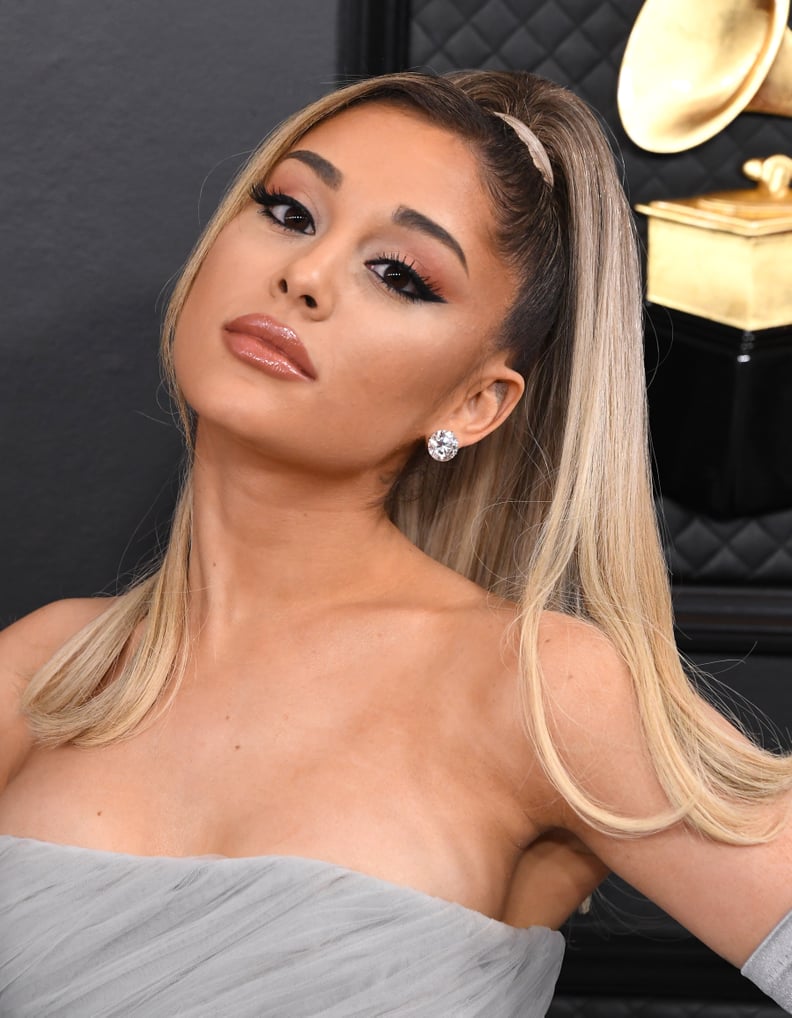 Ashy-Blond Hair With Brown Eyes
Ariana Grande expertly demonstrates how stunning ashy-blond hair can look with deep brown eyes.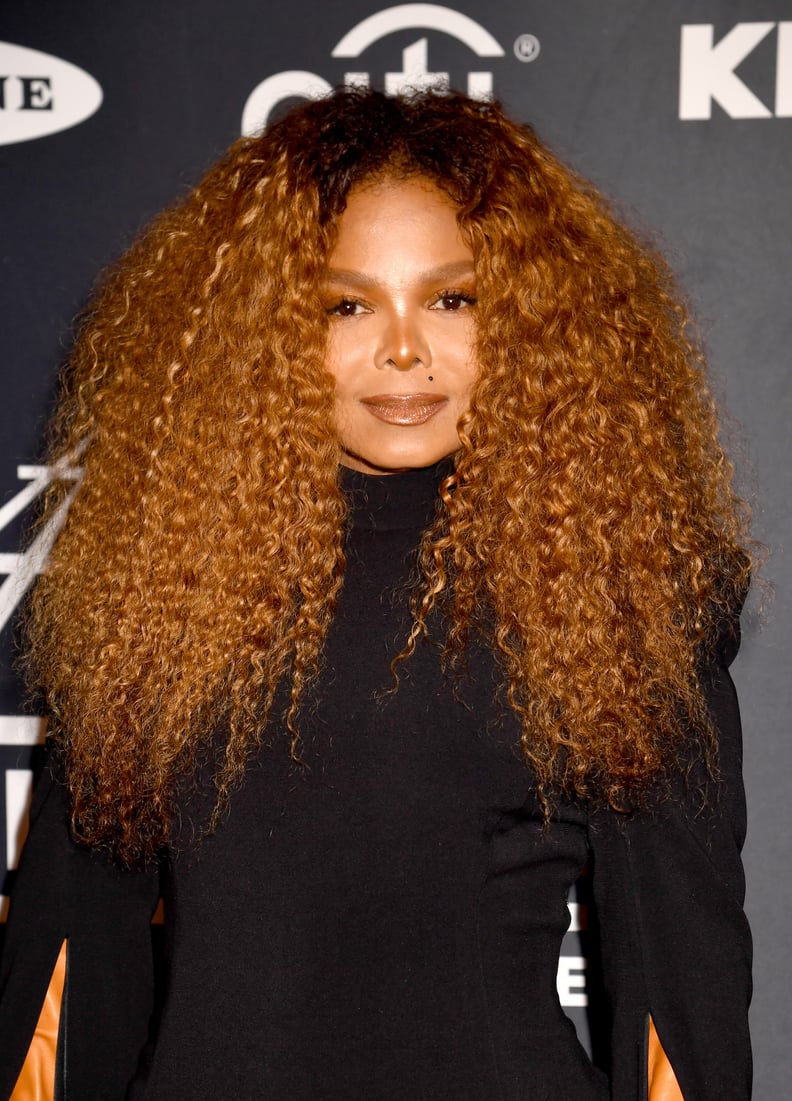 Golden-Cinnamon-Brown Hair With Brown Eyes
Warm tones in your hair color, like gold and cinnamon, can really brighten up your face and make your eyes stand out.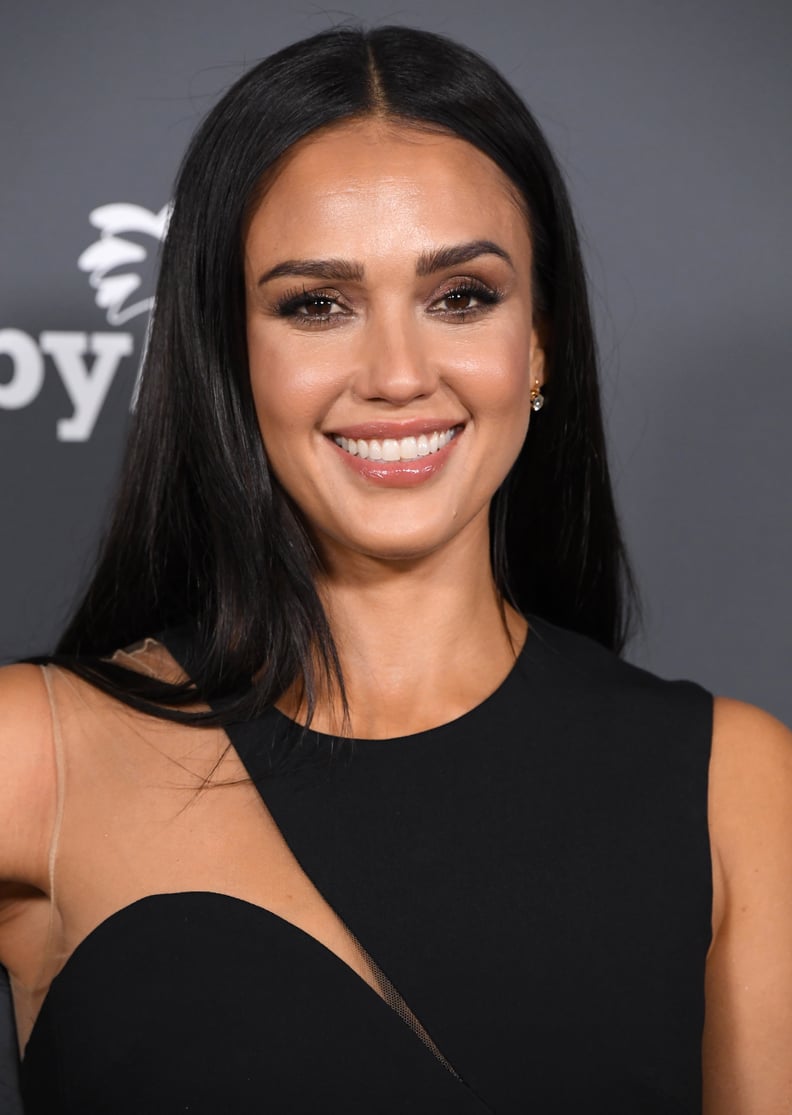 Dark-Chocolate Hair With Brown Eyes
If you want to go darker but not quite black, Jessica Alba's dark chocolate brown hair toes that line.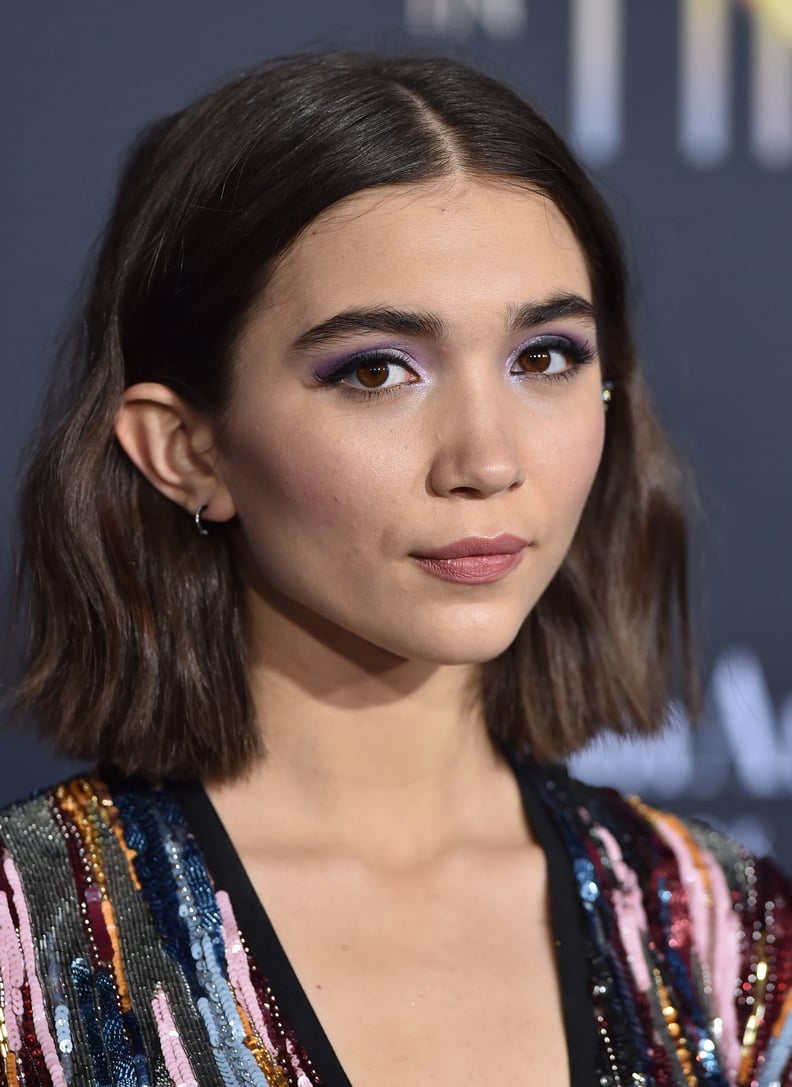 Cool-Brown Hair With Brown Eyes
This brown isn't quite as ashy as some previous options, but it's still cool toned. It's great for hazel and golden-brown eyes.