We're Obsessed With These K-Beauty Products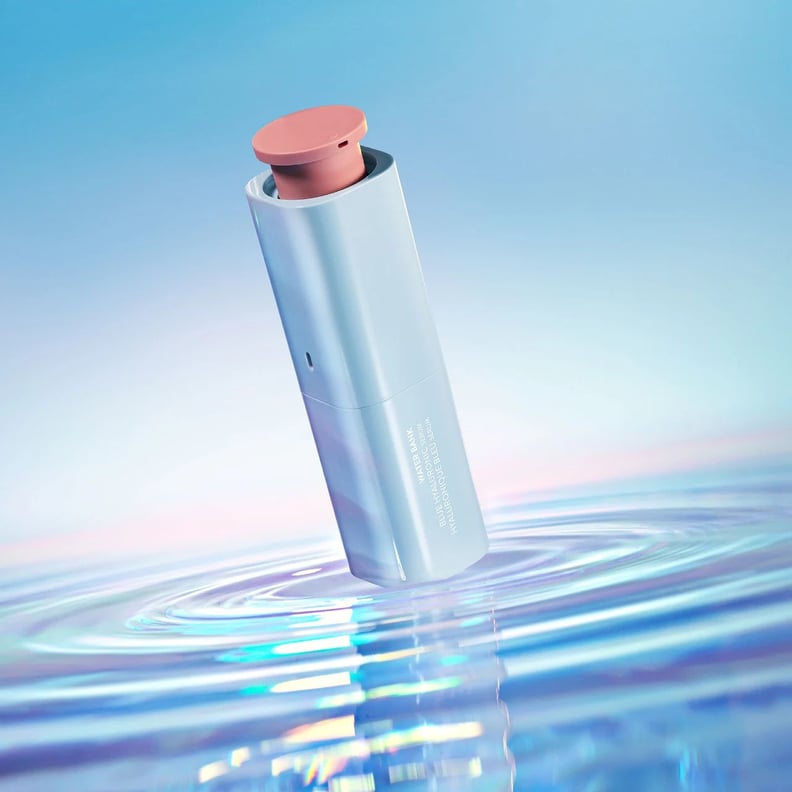 Laneige
Laneige
Every editorial product is independently selected by our editors. If you buy something through our links, we may earn commission.
K-beauty was once seen as a niche trend, but then it put sheet masks and BB creams on the beauty map and everyone wanted in. The category made its mark thanks to its innovative products promising to deliver, glowing, glass-like skin, as well as novel delivery mechanisms and quirky packaging.
Despite Korean beauty having been on our radar for a while now, its popularity sees no signs of waning. That's because the active formulas really work and the brands constantly innovate. These days, efficacious products are on everyone's wish list, and if you're trying to revamp your routine, K-beauty brands like Saturday Skin and Thank You Farmer deliver results without compromise.
From celebrity-loved brands like Laneige and Glow Recipe, to brands that tout the most adorable packaging (we're looking at you, TonyMoly), you'll have no problem filling your virtual cart with these. Keep reading to discover the 11 K-beauty products that we think are well worth adding to your shopping list.
— Additional reporting by Amy Lawrenson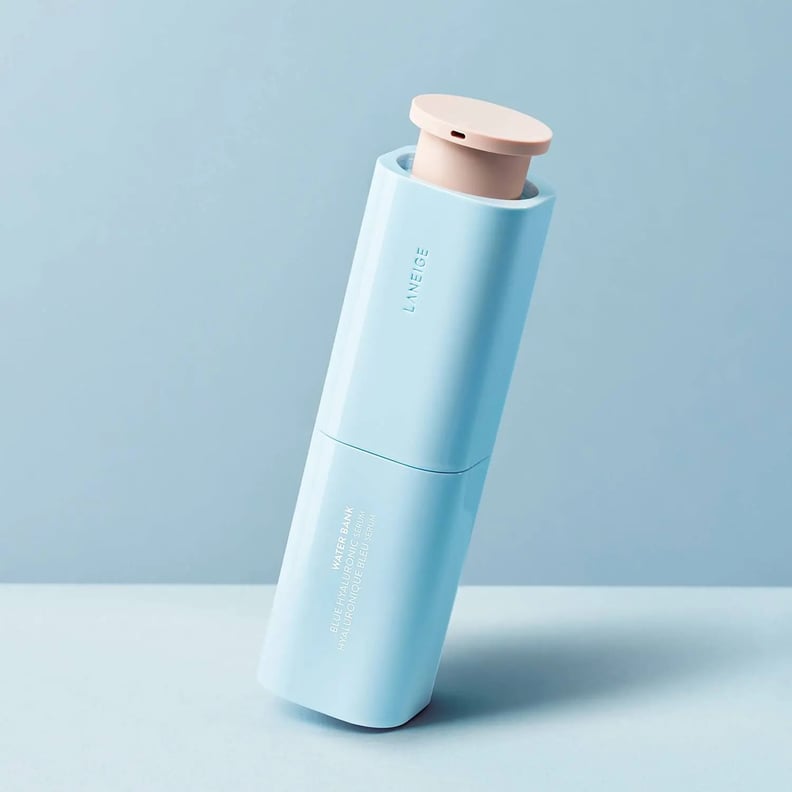 Best K-Beauty Serum
Laneige Water Bank Hydro Essence ($45)
For someone anyone who has combination skin, this serum is a blessing. Formulated with green mineral water infused with vegetable extracts (cabbage, beet, and watercress), it makes skin smooth and toned. The gel texture quickly absorbs, which is perfect for using under your day or night cream, and the innovative twist and pump system is cool AF.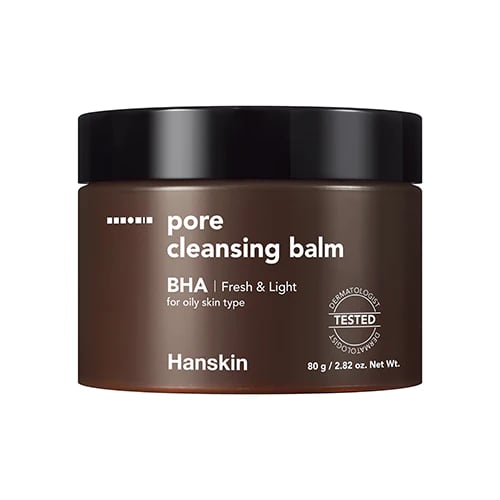 Best K-Beauty Oil Cleanser
Hanskin Pore Cleansing Balm - BHA ($22)
Perfect for doing a two-step cleansing routine, this K-beauty oil-based cleanser by Hanskin is formulated especially for oily skin with BHAs and plant-based oils. The product also includes eucalyptus and rosemary oil to help prevent future breakouts.
Best K-Beauty Shine Control Gel Cream
TonyMoly Tako Pore Sebum Control Gel Cream ($13)
OK, the packaging doesn't scream "sophisticated skin-care formula inside," but it is downright adorable. The product does contain marine plant extracts that balance your sebum production, while also mattifying without leaving skin looking flat or makeup cakey.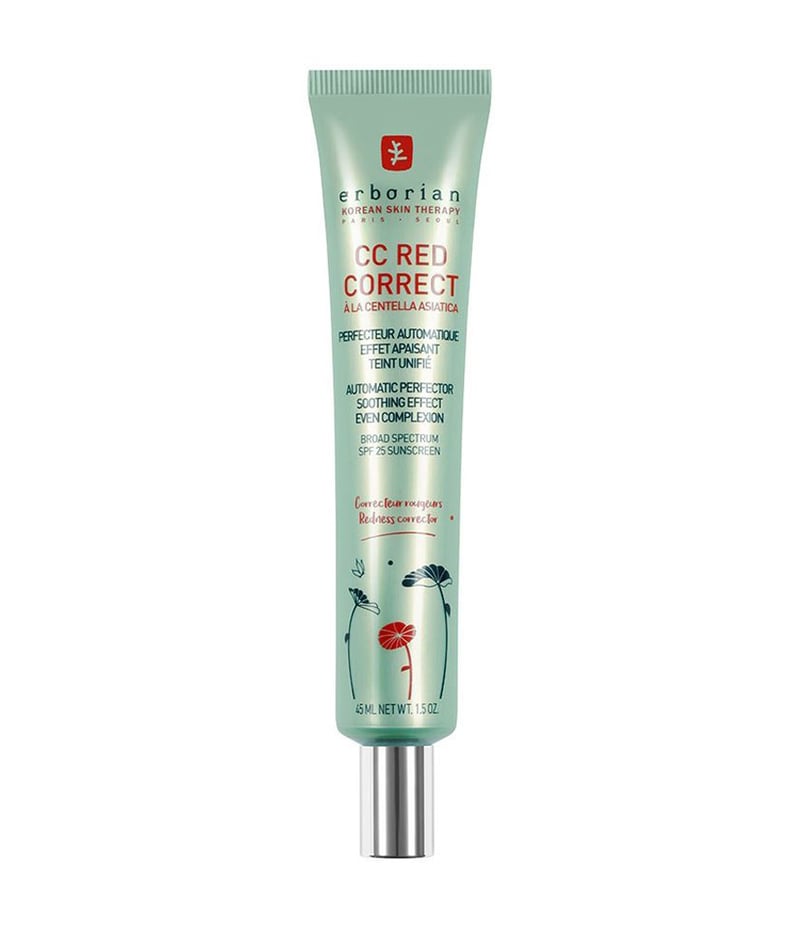 Best K-Beauty CC Cream
Erborian CC Red Correct ($46)
If redness is something you want to tackle, then look no further than this K-beauty CC cream. If your skin tone is in the light to medium range, the green-hued formula knocks out redness and adapts to your complexion as you blend it in. Your skin will look brighter, more luminous, and more even — you may just need a little concealer here and there.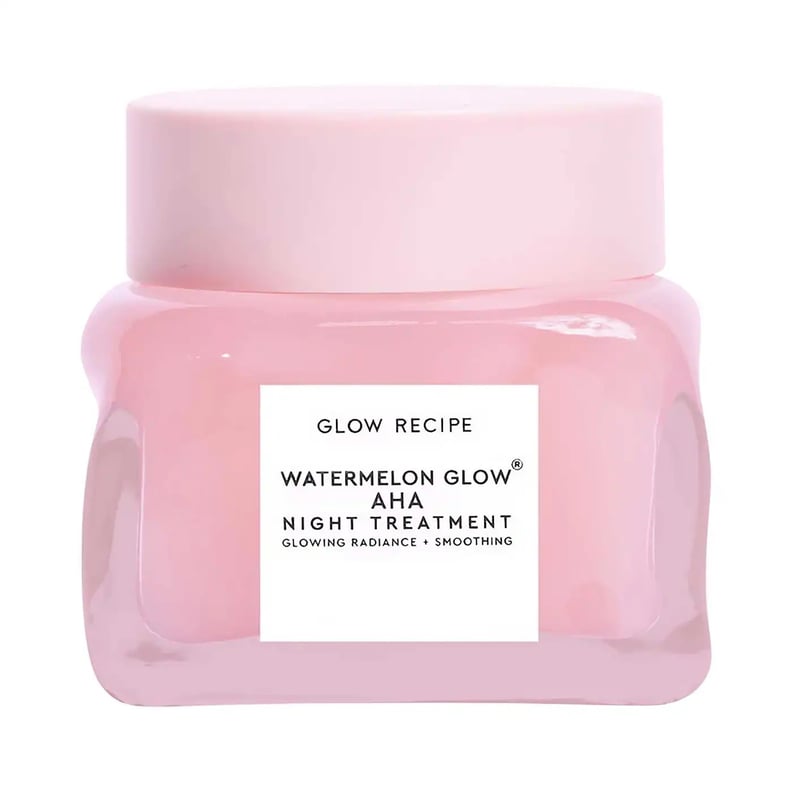 Best K-Beauty Sleep Mask
Glow Recipe Watermelon Glow Sleeping Mask ($40)
This mask is a much-loved beauty buy — and for good reason. Rich in vitamins, minerals, hydrating hyaluronic acid, and brightening AHAs, this fruity-scented gel mask soothes and brightens the skin when left on overnight.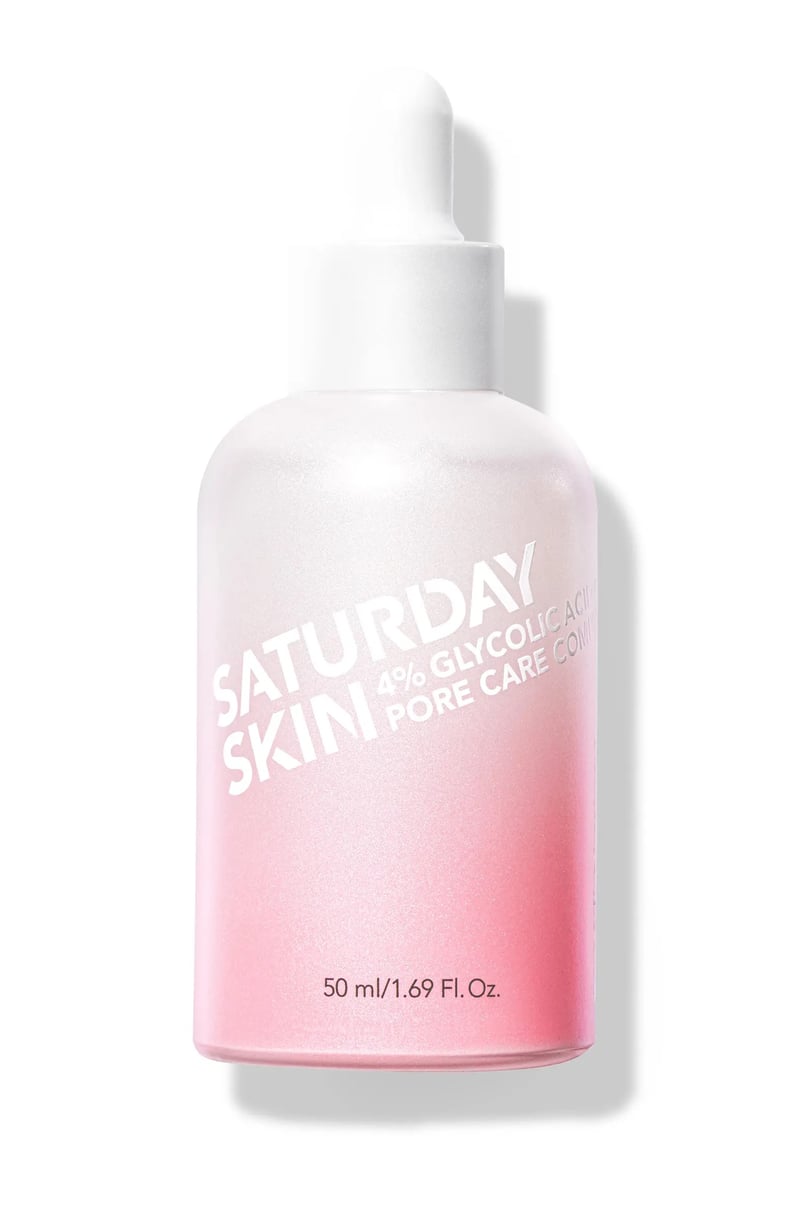 Best K-Beauty Exfoliating Serum
Saturday Skin Pore Active Treatment ($36)
Saturday Skin is a brand focused on giving your skin that well-rested weekend glow every day. This lightweight K-beauty pore treatment visibly refines and gently exfoliates the skin without the need for intense scrubs. The serum combines four percent glycolic acid and the Pore Care Complex, as well as niacinamide. The result? Smoother, and clearer looking skin.
Best K-Beauty Hydrating Mask
Too Cool For School Egg Cream Mask Hydration ($22)
For skin that's feeling a bit out of whack – whether dry, sensitive or just a bit confused – this K-beauty mask is the fix it needs. Containing vitamin-rich egg extracts, hydrating coconut water, and brightening niacinamide, this sheet mask leaves skin looking and feeling nourished and luminous in just 20 minutes.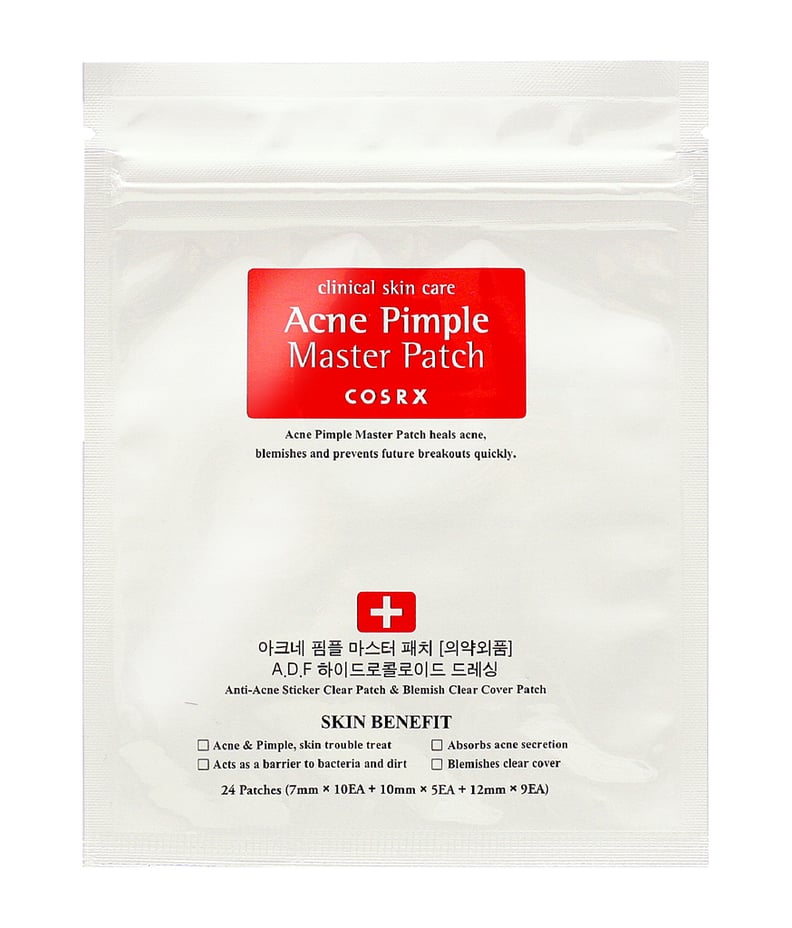 Best K-Beauty Pimple Patches
Cosrx Acne Pimple Master Patches ($12)
These K-beauty pimple patches are a great thing to keep in any bathroom cabinet - just in case of an unexpected breakout (some beauty editors even keep them stashed at their desk in the office). They come in various sizes and prevent bacteria that feeds spots and makes them grow, while also breaking down blackheads and helping to absorb whiteheads. Leave on overnight for best results.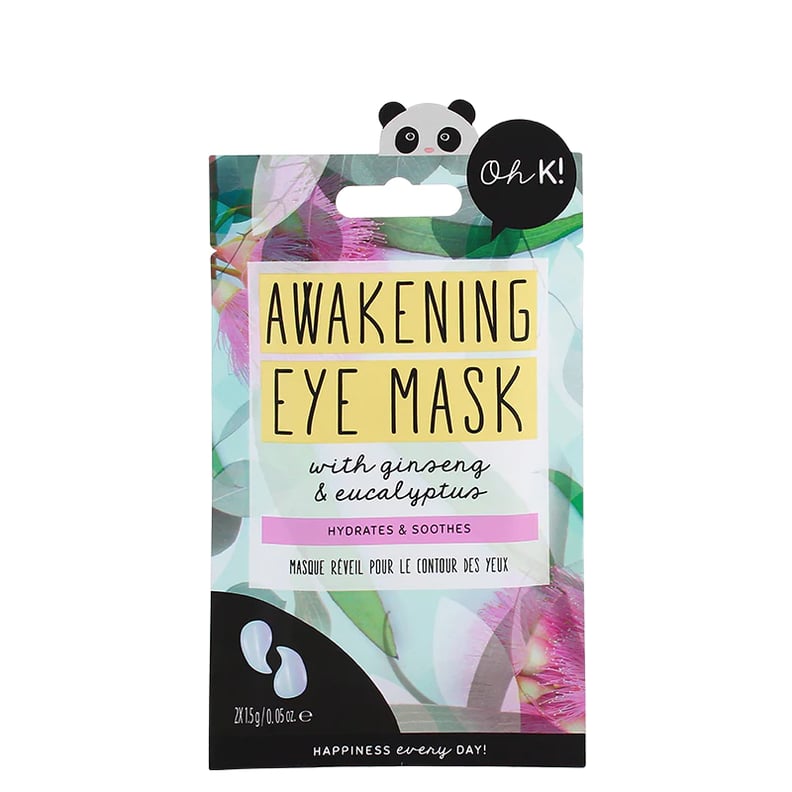 Best K-Beauty Under Eye Patches
Oh K! Awakening Ginseng & Eucalyptus Under Eye Mask ($5)
Even after the worst night's sleep, you can kiss tired eyes goodbye with these K-beauty under eye masks. Enriched with 12 skin hydrating extracts (including ginseng, eucalyptus and peppermint), these under-eye patches brighten and even out skin tone.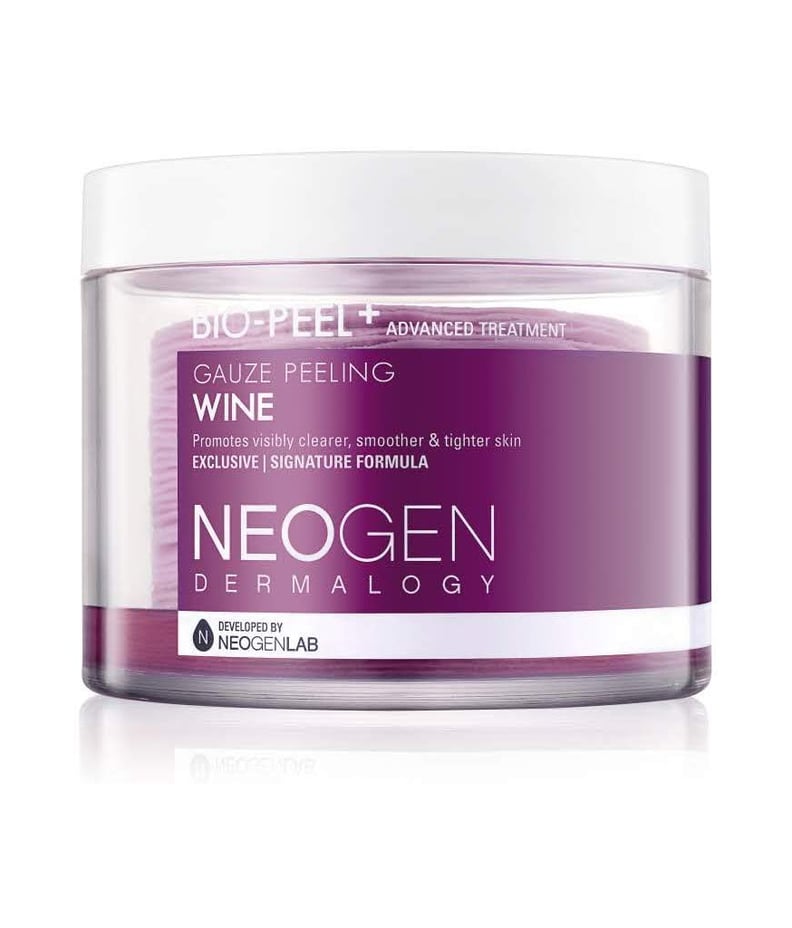 Best K-Beauty Peeling Gel
Neogen BioPeel Gauze Peeling Wine ($27)
This K-beauty must have features textured pads that are presoaked with a "wine" gel that is rich in resveratrol, a potent antioxidant found in grapes. The pads exfoliate in two ways: the naturally-occurring AHAs nibble away at dead, dull skin cells, while the gauze helps to gently buff them away, leaving your complexion glowing and protected.
Best K-Beauty Sunscreen
Thank You Farmer Sun Protect Light Sun Essence ($30)
K-beauty is known for its advanced SPF formulas, with Korean consumers integrating high-factor SPF into their routines to prevent pigmentation and skin damage that can leave skin looking dull. This K-beauty sunscreen boasts an SPF of 50+, it's incredibly lightweight and packed with soothing aloe vera. It sinks right into skin, creating a base that's ready for makeup.