As POPSUGAR editors, we independently select and write about stuff we love and think you'll like too. If you buy a product we have recommended, we may receive affiliate commission, which in turn supports our work.
Skin care is so much more than washing your face at the end of the day. For many people, it's a ritual, a form of self-care to look forward to morning and evening. It involves finding the right products to cater to your individual skin type and deliver the most radiant, dewy complexion. That doesn't mean it has to cost a lot, either; as as luck would have it, some of the best items on the market are from Target.
The megaretailer is the perfect one-stop shop for curating a robust skin-care routine because it's stocked with effective and affordable beauty products from top-rated brands like La Roche-Posay, CeraVe, Naturium, Versed, and so much more — all of which give skin exactly what it needs to look and feel its best. You can find solid options in every category: from face washes and moisturizers to facial serums and sunscreens, among others. Plus, they have so many products for less than $50 that it might be overwhelming trying to find the best items to suit your skin's unique needs. To help, we curated a guide to the best skin-care products you can buy at Target, many of which are POPSUGAR editor favorites.
If you're looking for a hydrating facial cleanser that won't strip your skin of its essential oils, CeraVe's Hydrating Facial Cleanser has you covered. Dealing with stubborn makeup that continually clogs your pores? Try the beloved DHC Deep Cleansing Oil Facial Cleanser. Have any other skin-care concerns you want to target? We have a whole list of items that can do all that and more. From a vitamin C serum that will make your skin glow to a sunscreen that will protect it from all of the elements, these beauty favorites from Target are bestsellers for a reason. Learn more about our top picks ahead.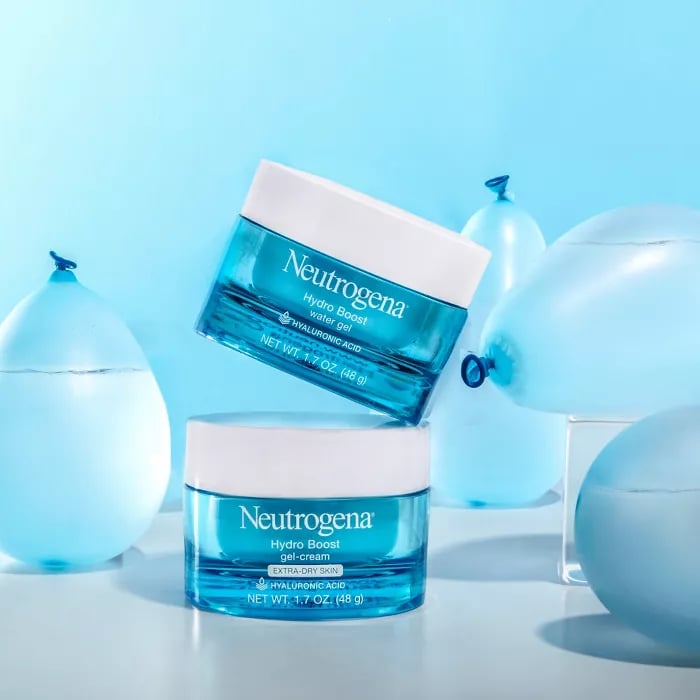 Best Lightweight Moisturizer
Neutrogena Unscented Hydro Boost Hyaluronic Acid Gel Face Moisturizer ($20)
This fast-absorbing moisturizer is a dry skin savior free of alcohol, fragrance, and essential oils, starring glycerin and hyaluronic acid to give your skin a moisture-boost. It's a long-time editor favorite, too. Read our in-depth review of the Neutrogena Unscented Hydro Boost Hyaluronic Acid Gel Face Moisturizer.
Editor Quote: "I'd layer it on under my sunscreen as a way to prep my dry skin. (If you've ever put sunscreen on and noticed your skin flaking, try this.) If ever I noticed a dry spot while applying makeup, I'd dot on a bit of the water gel, wait for my skin to absorb it, and continue on my merry way. It's one of the most versatile products in my arsenal, by far." — Maggie Panos, former senior editor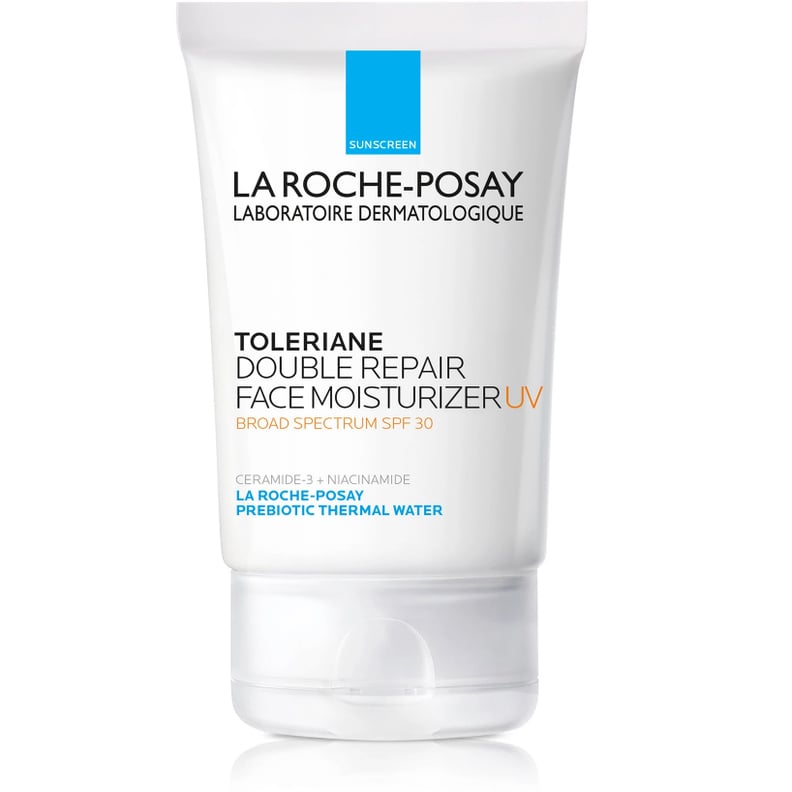 Best Moisturizer With SPF
La Roche-Posay Toleriane Double Repair UV SPF 30 Daily Facial Moisturizer ($22)

This moisturizer-SPF hybrid is ideal for people with dry or sensitive skin. It contains niacinamide and hydrating glycerin, along with ceramides to help strengthen your skin's barrier (which, simply put, is the outer layer of your skin, which fends off keeping irritants and bacteria). Our editors can confirm: it also doesn't leave a white cast.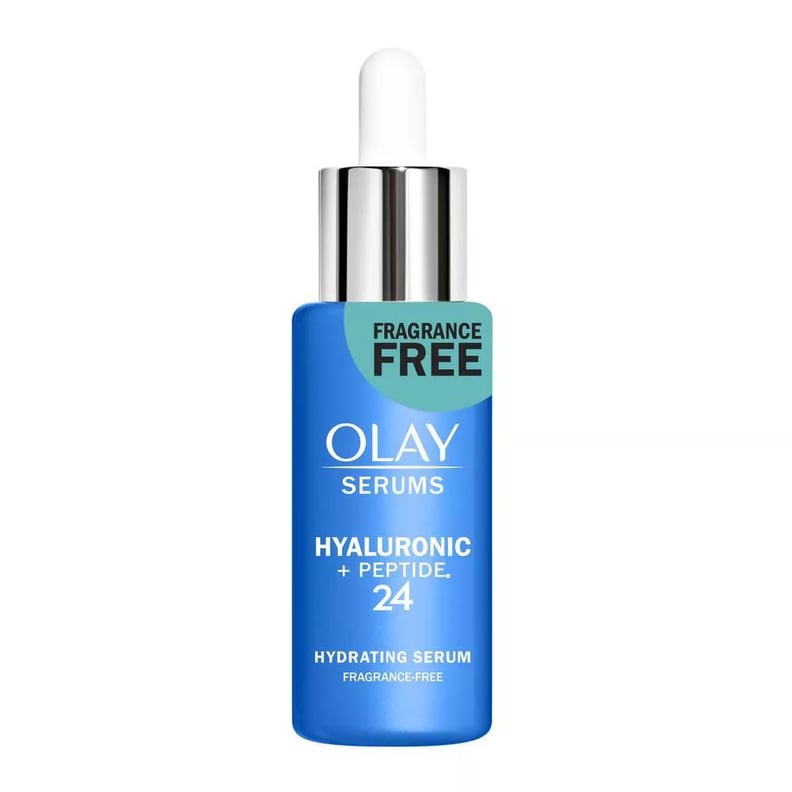 Best Serum For Sensitive Skin
Olay Hyaluronic + Peptide 24 Fragrance-Free Serum ($30)

This hydrating face serum is sensitivity safe, per one of our editors who deemed it a "savior for sensitive skin." The lightweight formula uses hydrating hyaluronic acid and firming peptides and niacinamide to improve the appearance of your skin with consistent use. Plus, it's fragrance-free and dye-free. For more, read our editor's review of the Olay Hyaluronic + Peptide 24 Fragrance-Free Serum.
Editor Quote: "The quick-absorbing hydrator blends easily into the skin without leaving a tacky feeling afterward. And after a month of use, I've already seen noticeable results — including plumper, firmer skin and long-lasting hydration that's visible all day." — Kyley Warren, assistant editor, Commerce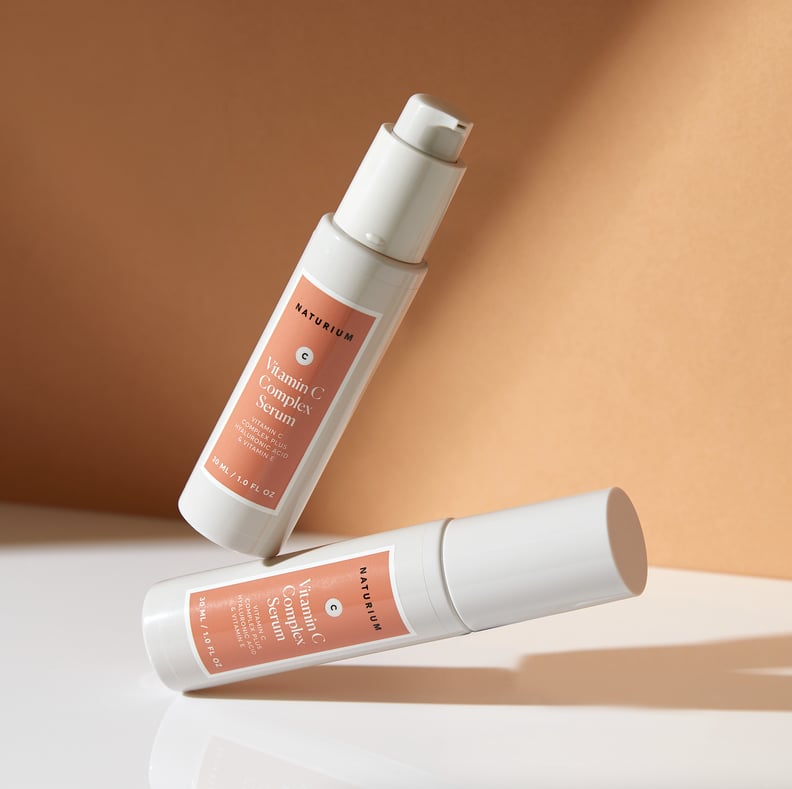 Best Vitamin C Serum
Naturium Vitamin C Complex Serum ($20)

Help your skin look its most radiant with this brightening serum, which uses sodium ascorbyl phosphate, a more stable form of vitamin C than its purest form, to prolong its shelf life. Use it before moisturizer and SPF to help boost your skin's radiance and provide antioxidant protection from free radicals. Learn more by checking out our review of the Naturium Vitamin C Complex Serum.
Editor Quote: " I use the serum every morning to brighten and add a little hydration — two pumps for my face, neck, and chest. It sinks into skin quick, leaving it plump and prepped for my sunscreen." — Anvita Reddy, assistant editor, Commerce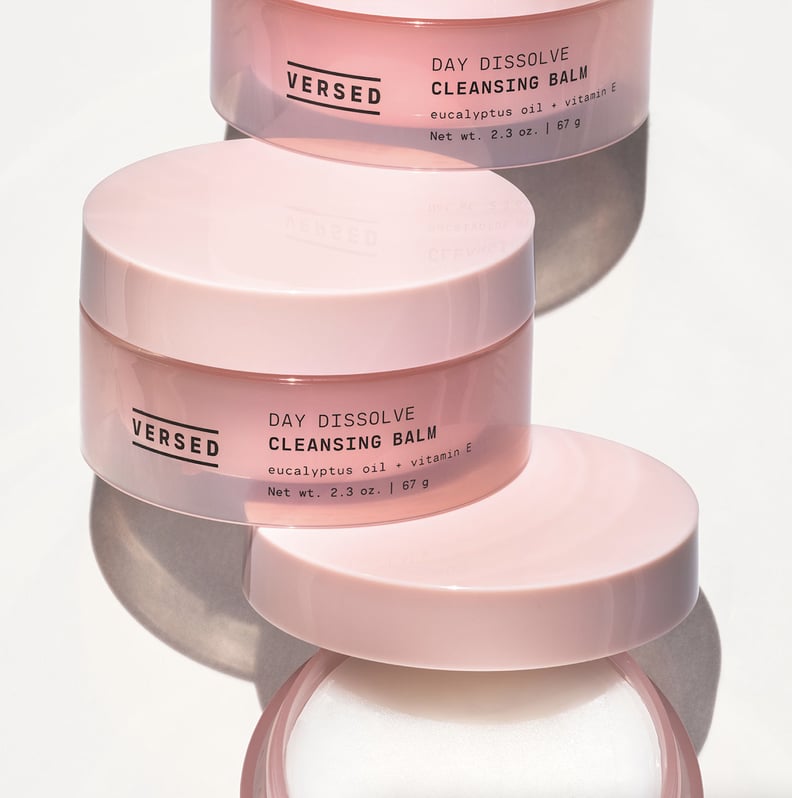 Best Cleansing Balm
Versed Day Dissolve Cleansing Balm ($18)

This cleansing balm is a great first step for those who double-cleanse. It's great for all skin types and is meant to be massaged into your skin to break down makeup, oil, dirt, and grime and leave your skin clean and refreshed. Read our in-depth review of the Versed Day Dissolve Cleansing Balm for more.
Editor Quote: "Immediately after my first time using it, I noticed how well it worked at removing makeup, including stubborn eye makeup I've had trouble with in the past. This cleansing balm genuinely melted it all off my face — no heavy scrubbing required — and in two minutes flat. It also felt much more gentle on my eye area than using makeup wipes did. Plus, I have dry, acne-prone skin, and this product didn't leave my skin feeling taut or flaky, and it also didn't break me out (hooray)." — Renee Rodriguez, staff writer and social producer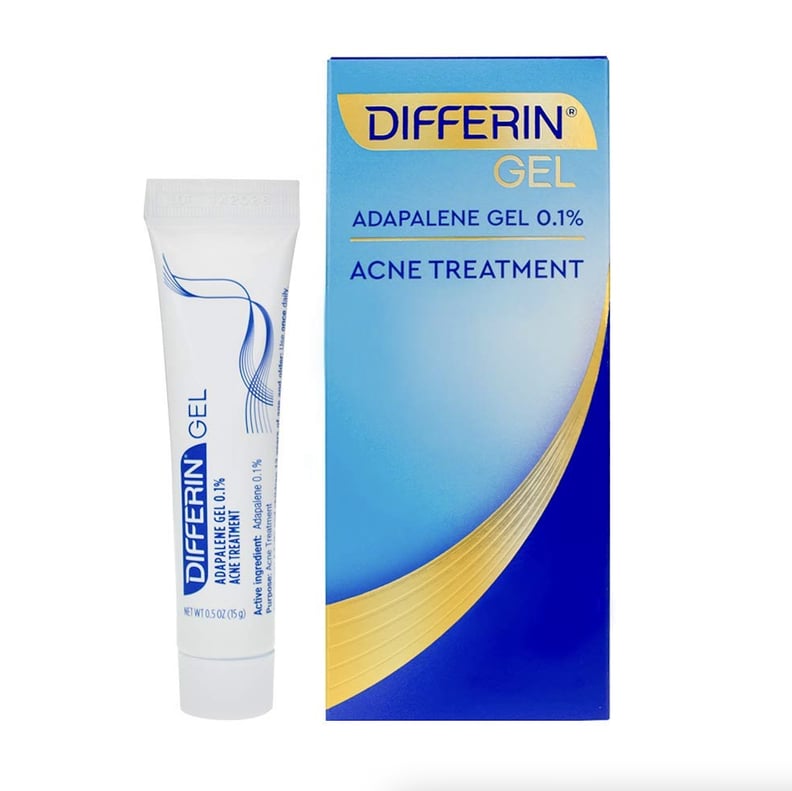 Best Acne Treatment
Differin Adapalene Gel 0.1% Acne Treatment ($15)

If you have persistent acne, consider this dermatologist-recommended and editor-loved OTC acne treatment. It's a potent type of retinoid that was formerly only available as a prescription. In 2016, the FDA approved it as an over-the-counter treatment for mild to moderate acne. Read our in-depth review of the Differin Adapalene Gel 0.1% Acne Treatment.
Editor Quote: "It only took about a month for my skin to get used to, and now, I use it every night with zero irritation. I'm not going to sit here and tell you the Differin Acne Treatment and Differin Acne Treatment alone cleared up my acne, because that's not the case — the spironolactone prescription had a large hand in that — but I can tell you the gel has helped brighten and even out my complexion to the point that you can hardly tell I ever experienced those hormonal breakouts to begin with." — Jessica Harrington, beauty editor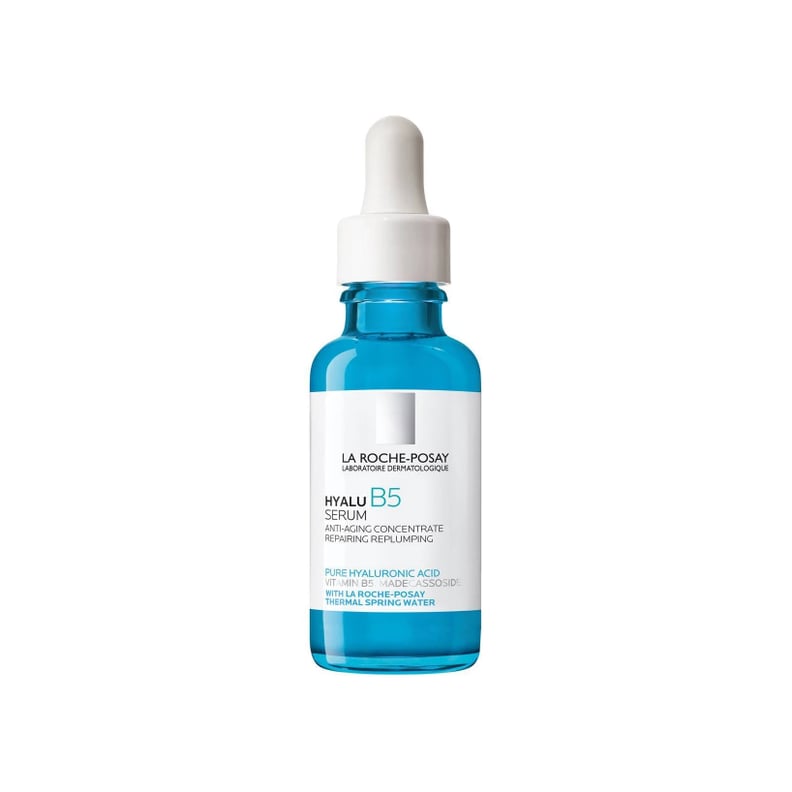 Best Hydrating Serum
La Roche-Posay Hyalu B5 Face Serum With Hyaluronic Acid ($40)

This facial serum gives skin a great boost of hydration. It's formulated with pure hyaluronic acid and vitamin B5, which work simultaneously to lock in moisture, improve the appearance of fine lines, and address the loss of volume. Hundreds of Target shoppers attest to seeing improvement in their skin.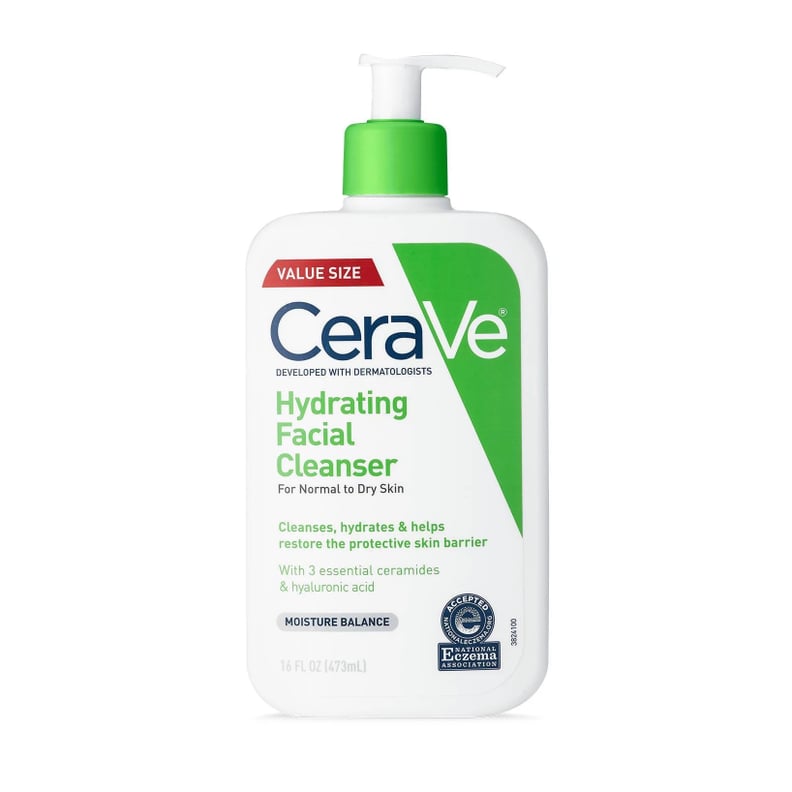 Best Cleanser For Dry Skin
The CeraVe Hydrating Facial Cleanser ($17) is loved by dermatologists and editors alike. It's ideal for normal, dry, and sensitive skin since it's made with good-for-your-skin ingredients like hyaluronic acid, ceramides, and glycerin. It works hard to remove makeup, dirt, and oil without stripping it of essential oils. Read our in-depth review of the CeraVe Hydrating Facial Cleanser.
Editor Quote: "It took about a week to see the full benefits of using this face wash, but after just seven days, my skin was totally transformed. I had gotten used to my face feeling tight and dry after cleansing, something I thought was normal and signified that my skin was actually "clean." Little did I know that the moisturizers I had been using previously were actually stripping my skin of its natural oils and drying it out even more. This face wash was the first product I used that actually left my skin feeling moisturized, meaning that even if I accidentally forget to apply face cream before bed, I won't wake up with dry flakes and red, itchy spots." — Renee Rodriguez, staff writer and social producer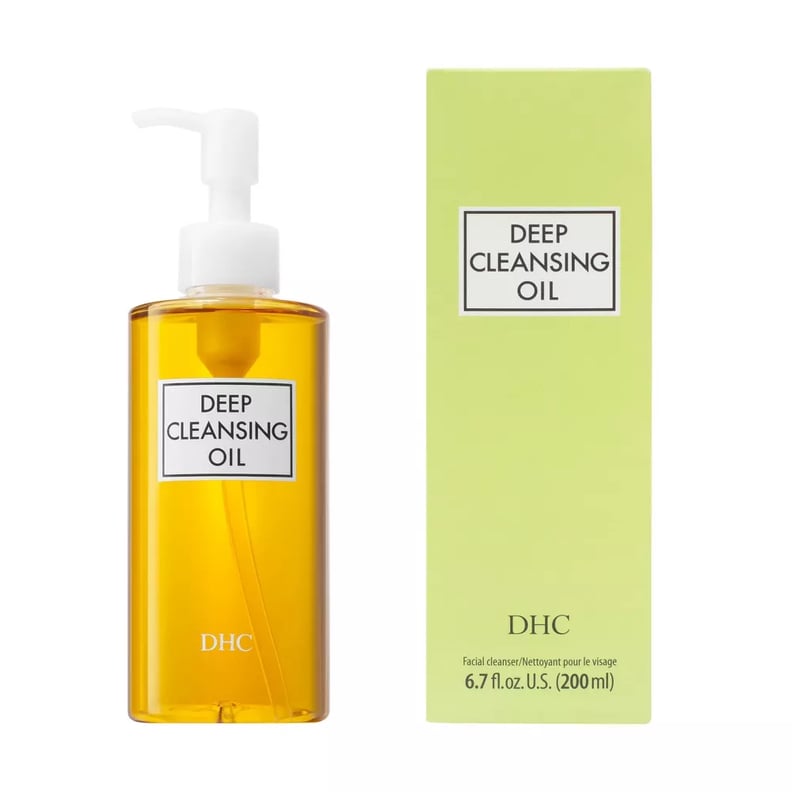 Best Cleansing Oil
DHC Deep Cleansing Oil Facial Cleanser ($32)

This cleansing oil is ideal for taking off stubborn makeup with ease. Its star ingredient is virgin olive oil, which dissolves even waterproof formulas in seconds. It's no surprise that it has nearly a perfect five-star rating.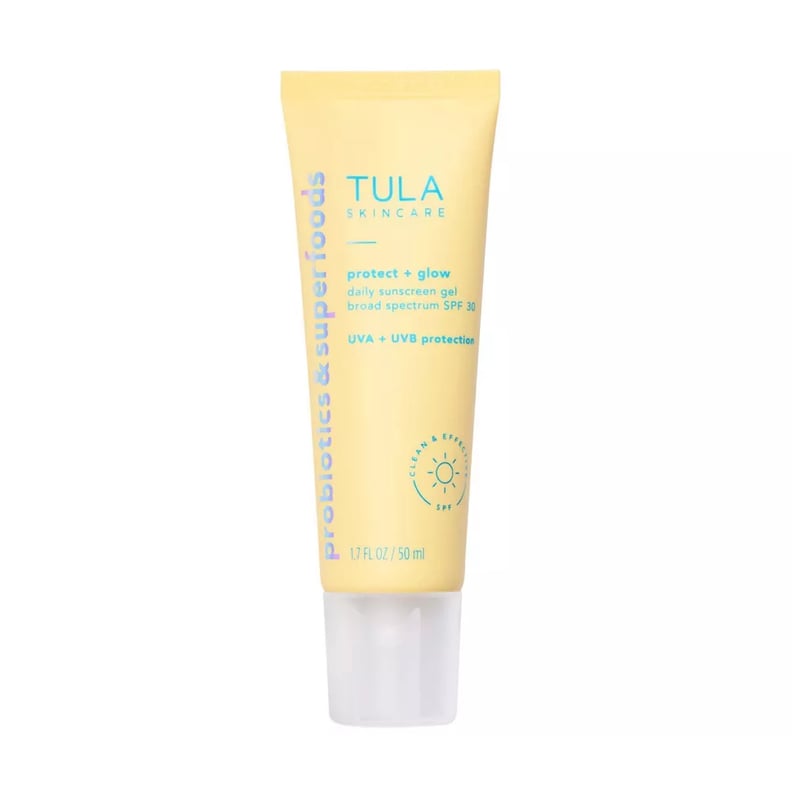 Best Sunscreen
Tula Protect + Glow Daily Sunscreen Gel Broad Spectrum SPF 30 ($38)

Wearing SPF 30 or above daily is a must, but you already know that, right? This one from Tula is a must-have that you'll actually look forward to applying because it goes on clear, wears well under makeup, and has a non-greasy gel texture. Plus, it's formulated with wild butterfly ginger root to protect against blue light and pollution and pineapple and papaya extracts to help even out your skin tone over time.