CeraVe Hydrating Facial Cleanser Review With Photos
I've Tried Tons of Facial Cleansers, but This $15 Drugstore Face Wash Beats Them All
As POPSUGAR editors, we independently select and write about stuff we love and think you'll like too. If you buy a product we have recommended, we may receive affiliate commission, which in turn supports our work.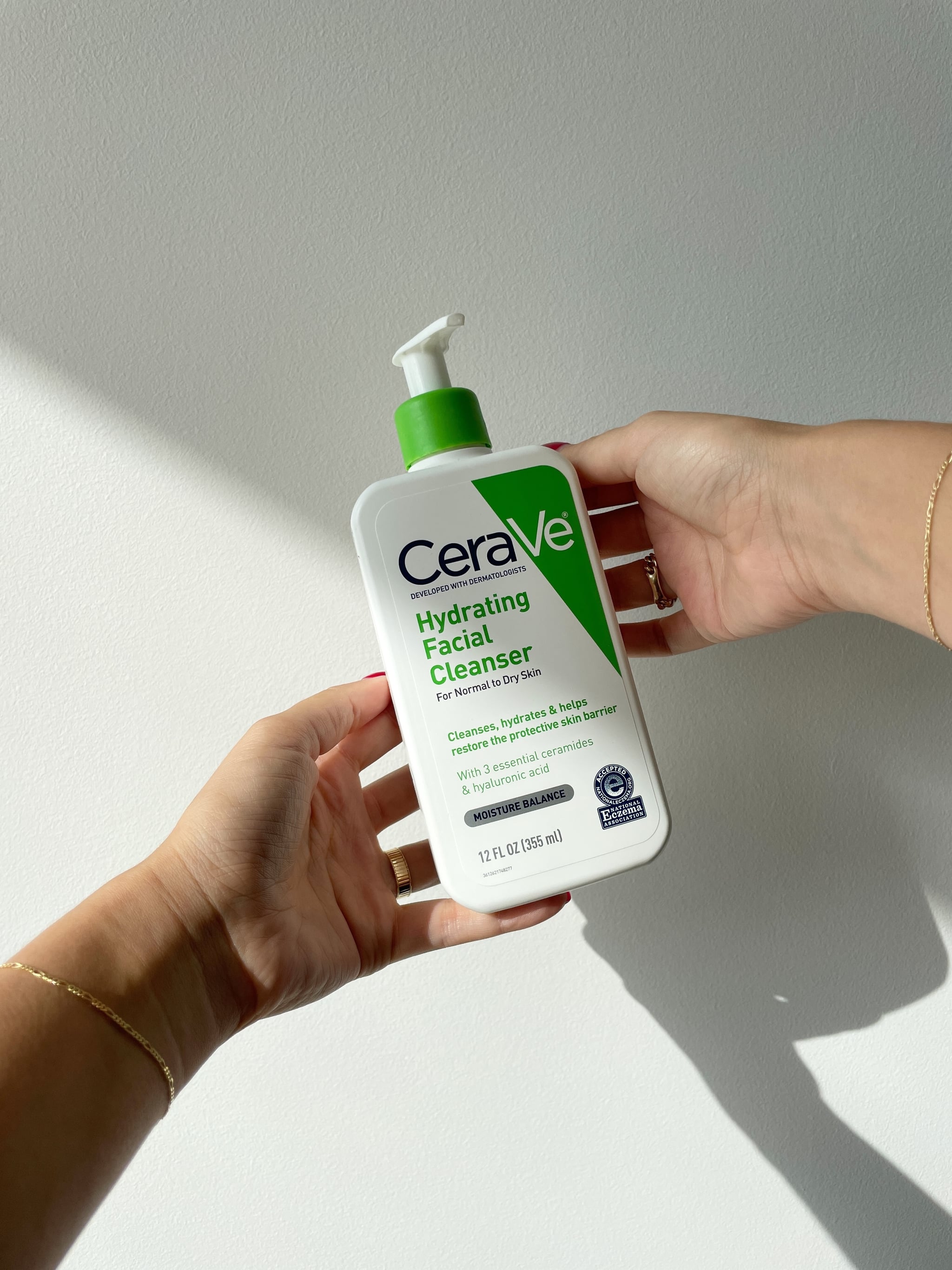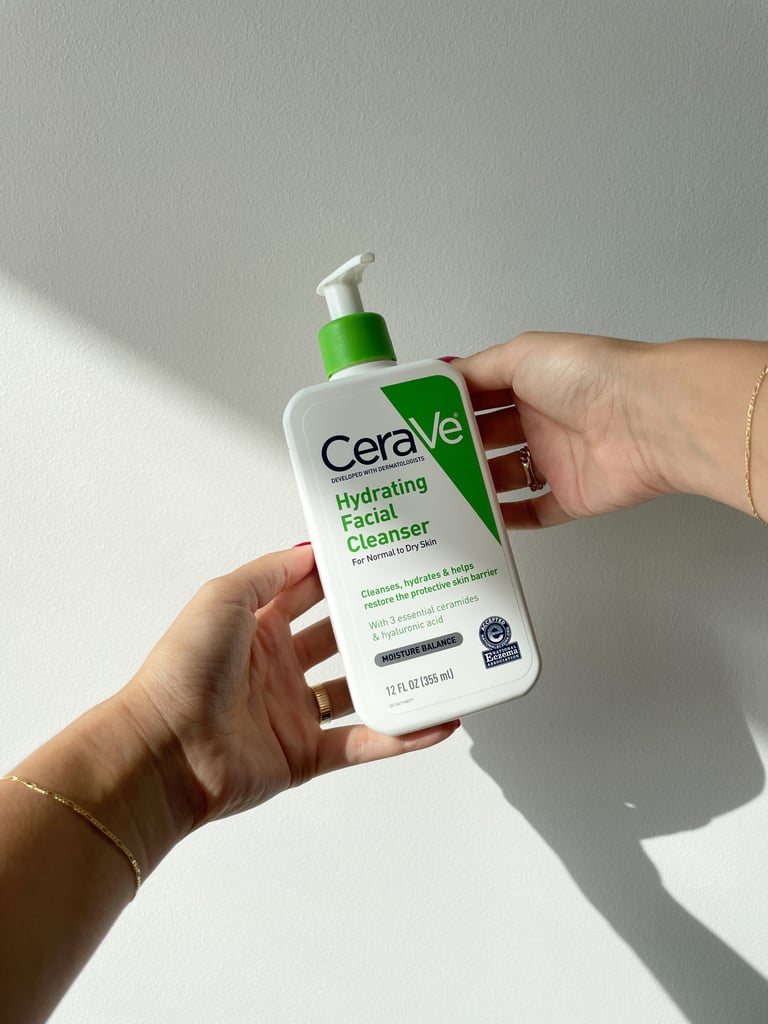 Finding the best face wash for your skin type can be difficult (and expensive).
CeraVe's hydrating facial cleanser is ideal for anyone with dry or sensitive skin.
One editor has been using the cleanser for over a year and highly recommends it.
Last summer, I began experiencing a few bad breakouts, and my dermatologist recommended tretinoin (a retinoid). She cautioned that the product could lead to extreme dryness and suggested I change out my face wash for something more hydrating. I wasn't in love with my cleanser at the time, so I decided to do a little research into what products worked best for people using tretinoin. I eventually stumbled across a Reddit page dedicated to tretinoin and products that users have had success with, and everyone was raving about CeraVe's Hydrating Facial Cleanser ($15).
Before purchasing, I wanted to do my due diligence, so I double-checked the reviews on Amazon first. I noticed it had more than 50,000 five-star reviews — and after seeing that, I hit "add to cart" immediately. It's been over a year since I first bought this face wash, so I thought it was time to finally tell everyone how I truly feel about it. Spoiler alert: it's become a product I don't want to be without.
The face wash itself is unscented, which I appreciate. (Fragrances in my products can be OK, but I prefer them to be unscented if possible, because I've found that some scented products can cause irritation when it comes to my skin.) The texture of this cleanser is a mix between jelly and lotion, and while it's thick when you first pump it into your hand, it thins out into a silky liquid once you add water and start applying it to your face. The first time I used it, I was a little taken aback. The product doesn't foam, lather, or give off that tingling feeling that I'm used to with some face washes. When I was slathering it across my face, it almost felt like I was rubbing my face with a really light moisturizer. However, I had read from previous reviewers that it would feel that way, so I knew that it was cleansing my face even if it didn't necessarily feel like it.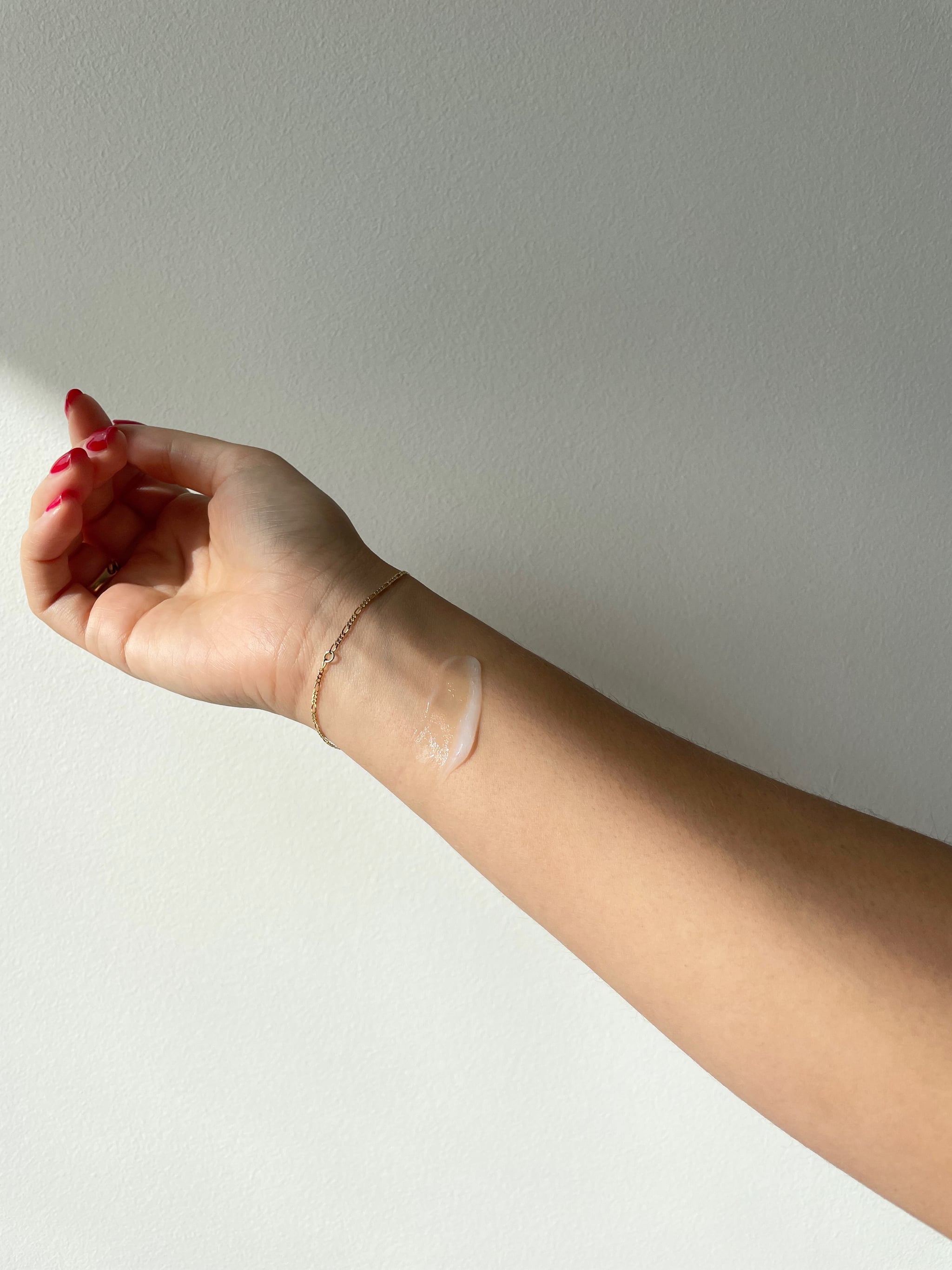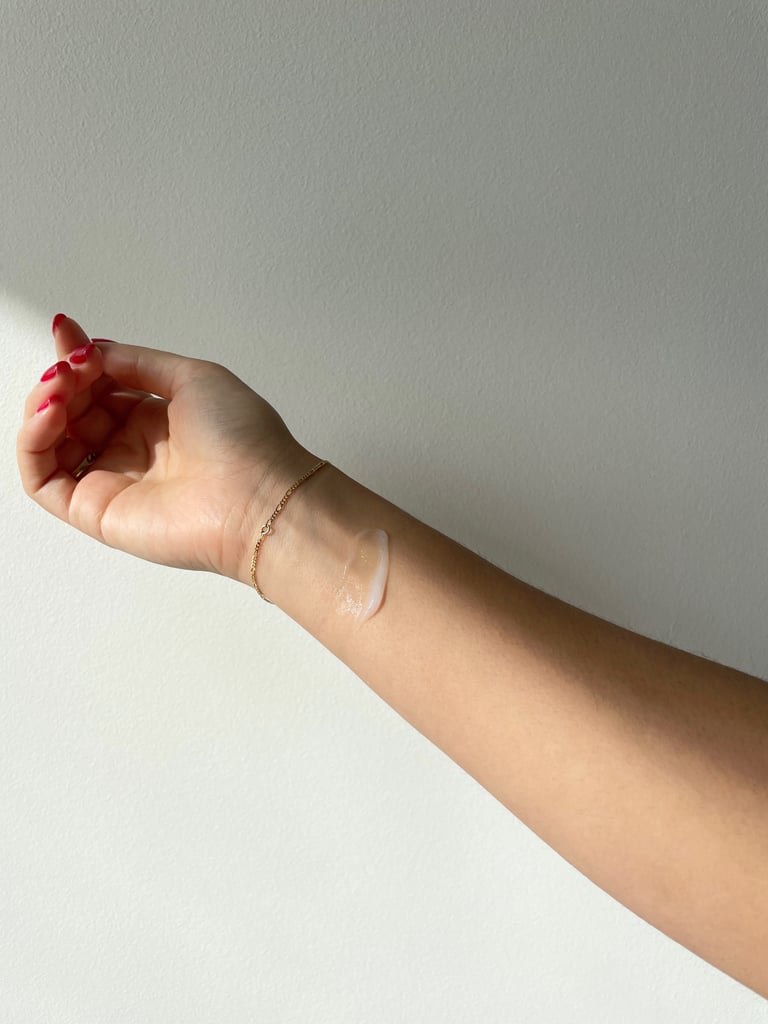 As for the actual face-washing part, I typically use one pump and massage it onto my skin for about 30 seconds. (Dermatologists recommend you wash your face for the length of time it takes you to sing the alphabet, twice.) I then rinse it with warm water. I like to double cleanse, so if I'm not using a cleansing balm to remove my makeup first, I take another pump of this product and repeat the first two steps. This cleanser also removes makeup, so while I do prefer my favorite makeup removers, if I'm in a pinch, I know I can always use this cleanser to remove the toughest makeup — even waterproof mascara.
It took about a week to see the full benefits of using this face wash, but after just seven days, my skin was totally transformed. I had gotten used to my face feeling tight and dry after cleansing, something I thought was normal and signified that my skin was actually "clean." Little did I know that the moisturizers I had been using previously were actually stripping my skin of its natural oils and drying it out even more. This face wash was the first product I used that actually left my skin feeling moisturized, meaning that even if I accidentally forget to apply face cream before bed, I won't wake up with dry flakes and red, itchy spots.
I could wax poetic about this facial cleanser all day, but I'll let you buy it so you can see the magic for itself. If you have dry or sensitive skin or if you're looking for a new facial cleanser that's gentle but effective, don't sleep on this $15 option.
Rating:

Image Source: POPSUGAR Photography / Renee Rodriguez