A Guide to Christina Ricci's 8 Tattoos
Christina Ricci has eight known tattoos.
Her ink varies in size and placement, spanning from her back to her wrist.
While Ricci hasn't shared the meaning behind each design, they seem to be inspired by her pets, movie roles, and more.
Nobody does creepy characters like Christina Ricci. Known for her iconic roles in The Addams Family and Casper, the actor has recently entered back into the spotlight as Misty Quigley on Showtime's hit show Yellowjackets. (Um, who else is still reeling from that season one finale?) While her characters have inspired countless fan tattoos — some of which Ricci has shared on Instagram — she has, for the most part, kept most of the details about her own body art to herself.
What we do know is that Ricci has been quietly adding to her collection since the early 2000s and has eight known tattoos so far. Fittingly for the famously private actor, most of Ricci's tattoos are hidden, and she's offered only small glimpses on the red carpet or in vacation photos throughout the years. The placement of each design also varies, from ink on her wrist to her upper thigh and her back, to name a few. Although she has rarely spoken publicly about what each of her tattoos represents — we would love an Instagram Story and notes, please — many of her tattoos seem to nod to specific moments or movies in her life.
Scroll through the slides ahead to learn more about Ricci's eight known tattoos.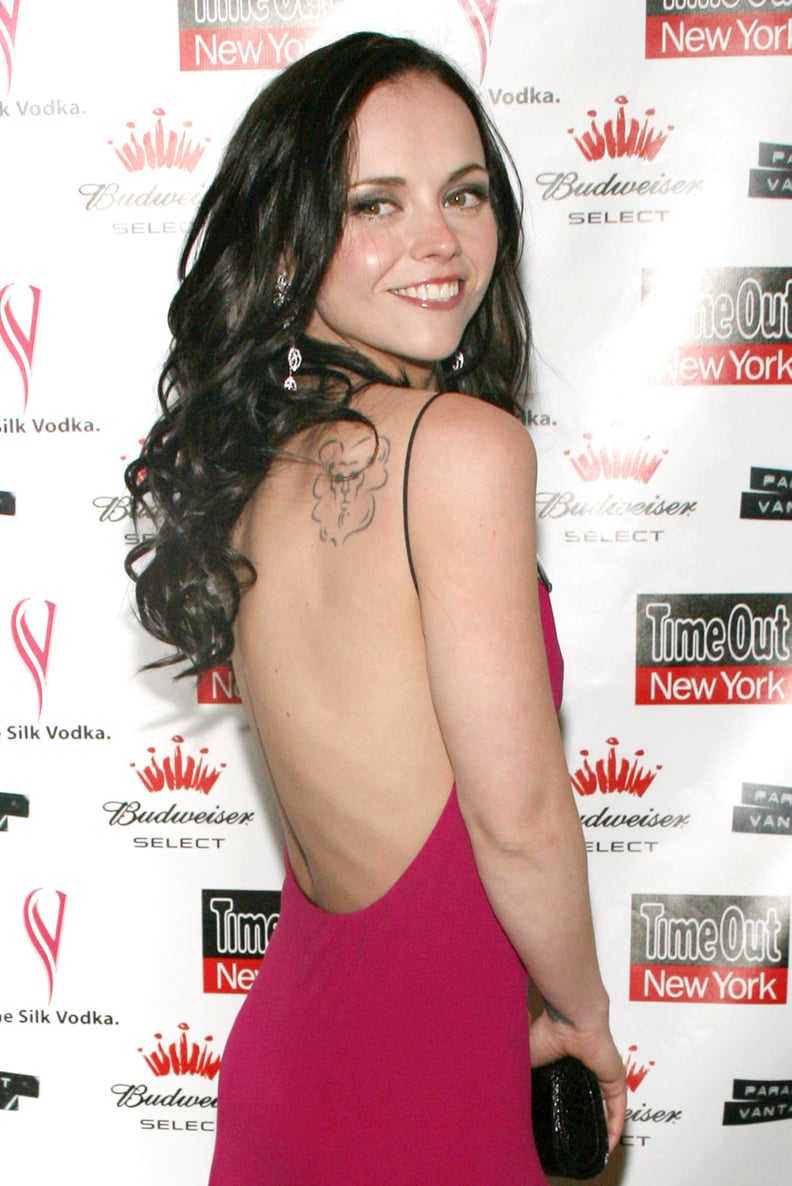 Christina Ricci's Shoulder Tattoo
On Ricci's right shoulder is a tattoo of Aslan the lion from The Lion, the Witch and the Wardrobe. Ricci reportedly told the Daily News, "It was a symbol of my hellish childhood. I struggled through my oppressive teenage years, and when I turned 18, I escaped. Like Aslan, I was finally free."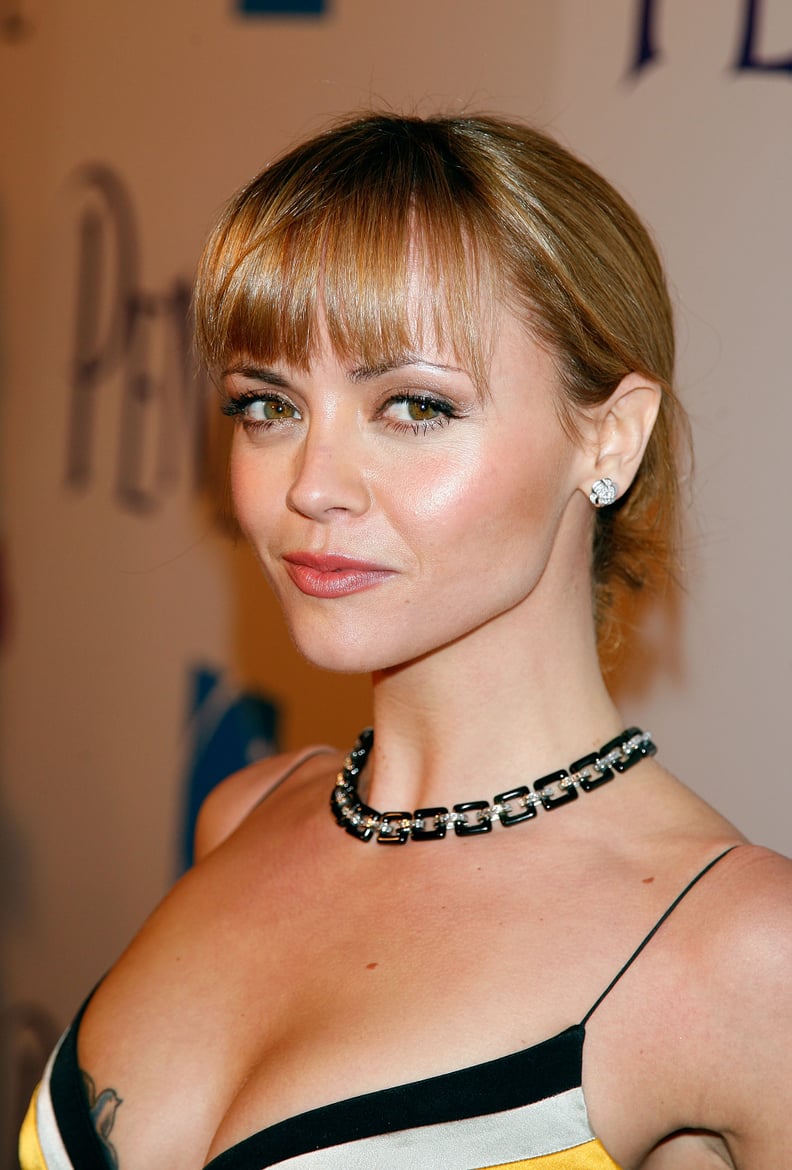 Christina Ricci's Breast Tattoo
Whenever Ricci wears a low-cut dress, you might spot a small tattoo on her right breast. The design is a sparrow, which can represent joy and freedom. It's also often considered a symbol of love in Greek mythology.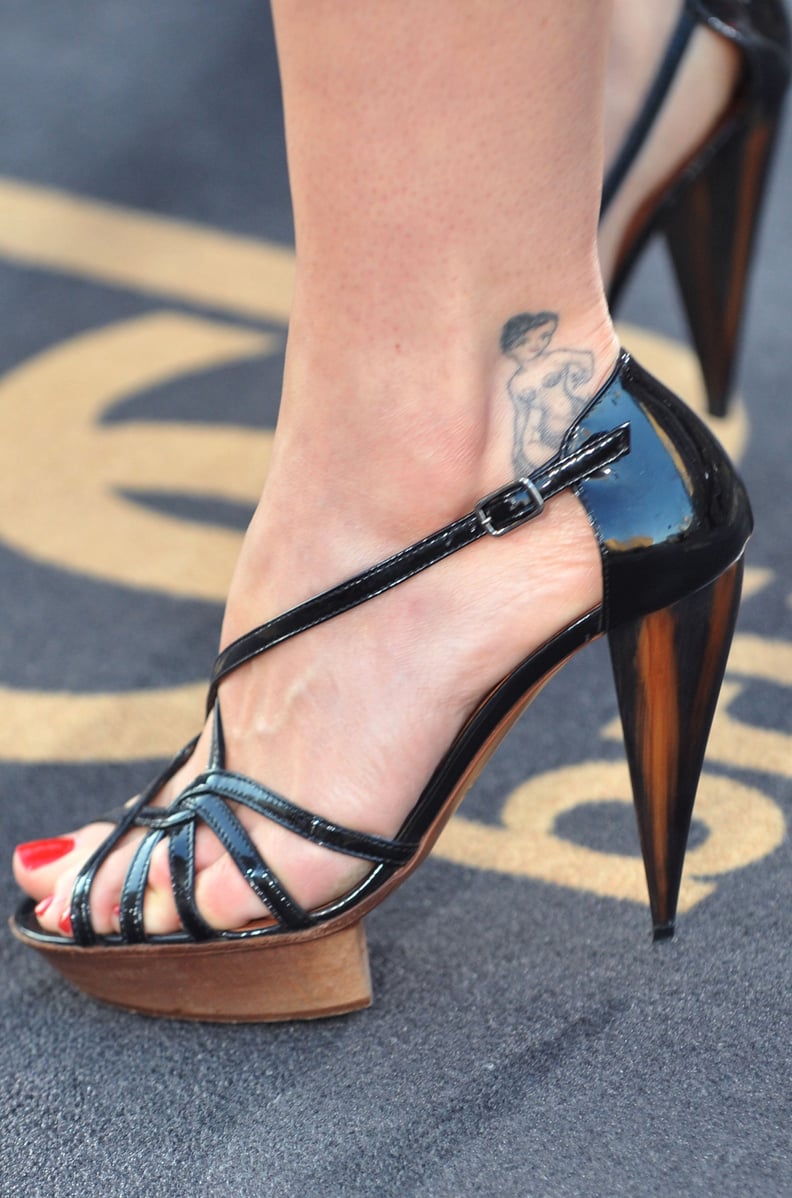 Christina Ricci's Ankle Tattoo
On Ricci's left ankle is her tattoo of a mermaid with its hair up and wearing a seashell bra. Many fans have speculated the design is a nod to her 1990 movie Mermaids, which she starred in alongside Winona Ryder and Cher, but the actor has neither confirmed nor denied the rumors.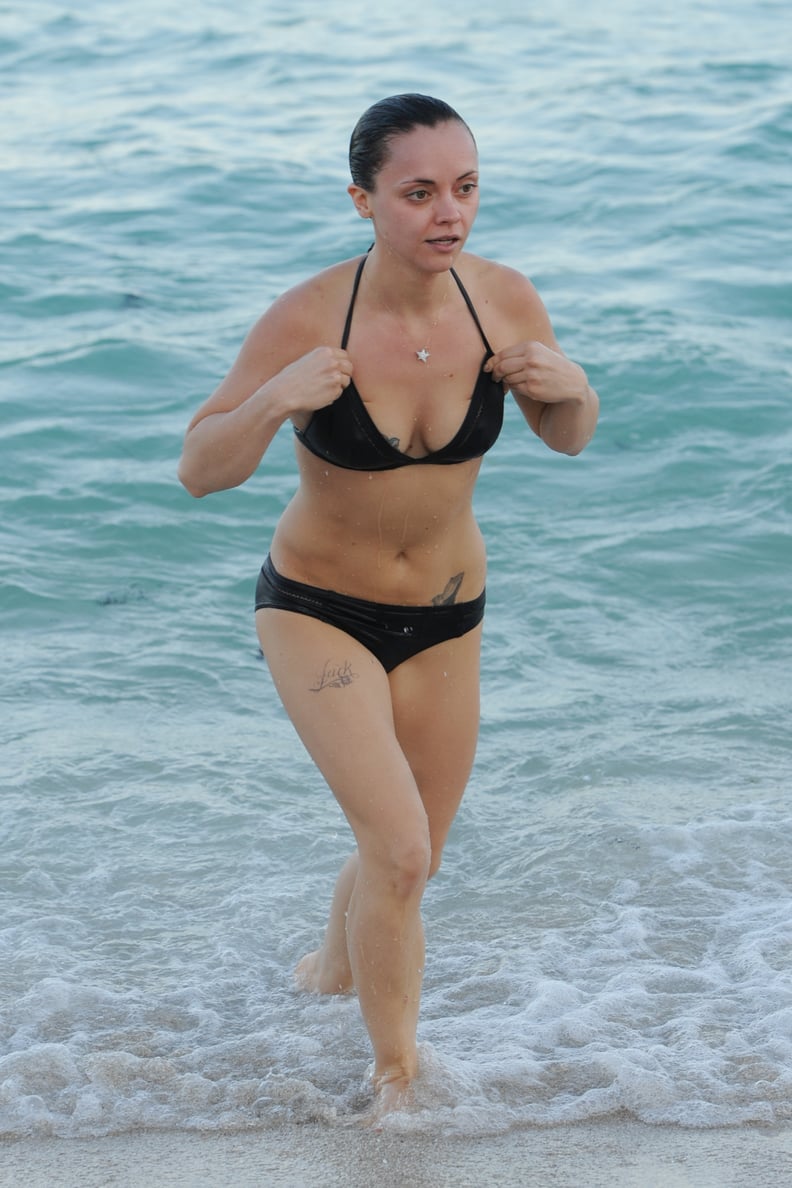 Christina Ricci's Leg and Hip Tattoo
Ricci also has a handful of hidden tattoos. On her right thigh, for example, is the word "Jack" spelled out in cursive, which reportedly represents a beloved dog who passed away several years ago.
Situated on her left hipbone is a design of praying hands. She has not shared the significance behind this particular ink.
It has been reported that Ricci also has a tattoo that reads "Move or Bleed" along her left ribcage.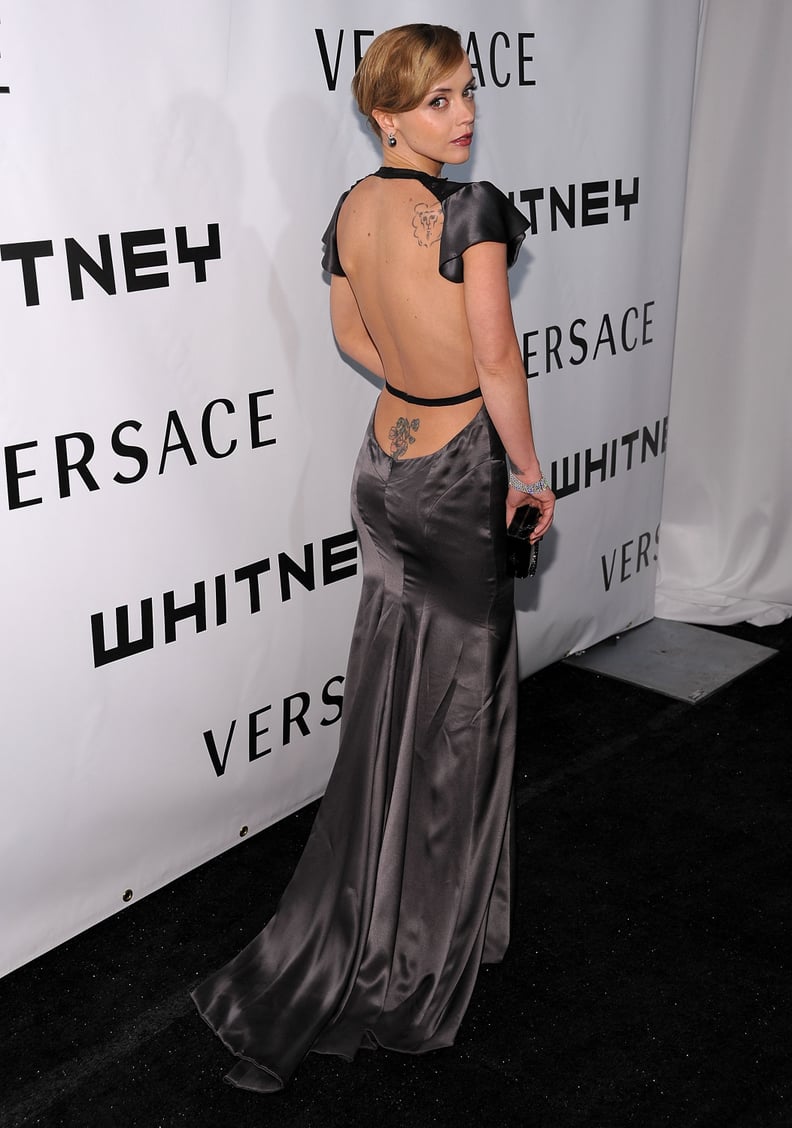 Christina Ricci's Lower-Back Tattoo
On Ricci's lower back is a tattoo depicting a sweet-pea bouquet. While she hasn't shared the meaning behind the design, these flowers often symbolize friendship and kindness.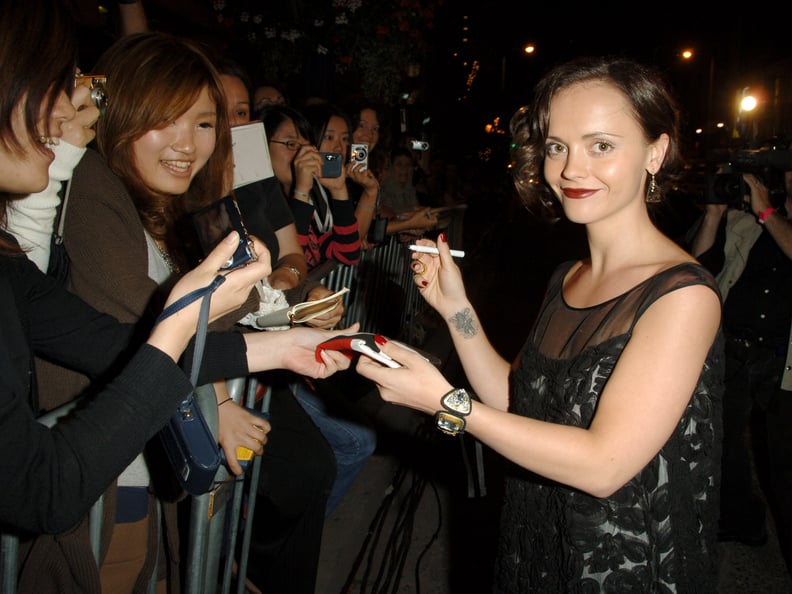 Christina Ricci's Wrist Tattoo
On her wrist, Ricci has a tattoo of a fairy, a symbol of feminism and beauty.