Is Yellowjackets Based on a True Story?
Here's the Unsettling True Story That May Have Inspired Yellowjackets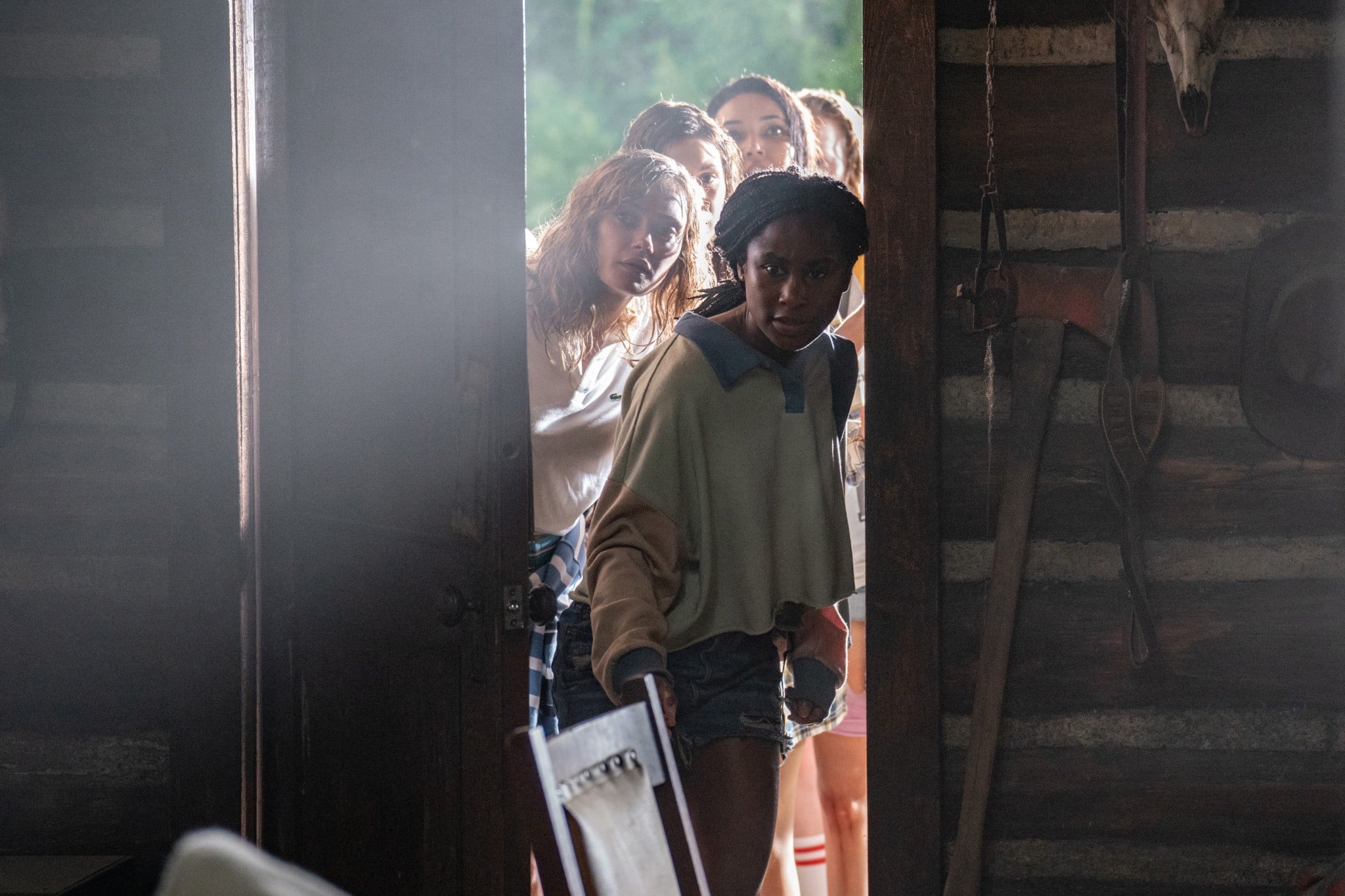 Showtime's electrifying new thriller series Yellowjackets is already revered by critics as one of the best series of 2021. The show follows a high school girl's soccer team destined for the national championship when all hell breaks loose. On the way to the championship, their plane crashes in the woods, and the group is forced to do whatever it takes to survive, resorting to some disturbing and violent measures that seem almost too extreme to be real. But that poses the question: is Yellowjackets based in reality? The answer is as unsettling as the show.
Is Yellowjackets Based on a True Story?
The show is not entirely based on a true story, but it certainly seems to be inspired by the Uruguayan Air Force Flight 571 disaster. On Oct. 13, 1972, the flight was bound for Santiago, Chile, from Montevideo, Uruguay, when poor weather conditions caused the plane to crash into the Andes Mountains. Flight 571 carried 45 total passengers, 19 of whom were members of the Old Christians Club rugby union team, and upon impact, 34 survived. Unfortunately, the frigid temperatures of the mountains, along with a lack of supplies and severe injuries, caused several more fatalities, leaving the remainder of the survivors stranded. For 72 days, the survivors took whatever measures necessary to survive, even resorting to cannibalism.
Though not entirely based on the Flight 571 tragedy, Yellowjackets seems to draw inspiration from the disaster. The group of sports players, the plane crash, the cold climate, and violent, cannibalistic actions are all paralleled in this series, which means it's loosely based in reality.
What Other Themes Inspired Yellowjackets?
Show creators Ashley Lyle and Bart Nickerson noted that Yellowjackets is influenced by William Golding's 1954 novel Lord of the Flies. Lyle elaborated on this on The Hollywood Reporter's podcast TV's Top Five, saying, "Lord of the Flies is about how socialization falls away and how society is a facade. We thought, who is more socialized than women? As girls, you learn early on how to make people like you and what the social hierarchies are." Furthermore, Lyle highlighted how the series explores gender roles and performance in even the most extreme of situations, noting, "It's a more interesting way of having things fall away. The mask is even thicker. It's a more layered amount of preconceived notions of how to behave and act."
The storyline of Yellowjackets is enough to reel you in, but the series also includes a stellar cast, including Juliette Lewis and Christina Ricci, to name a couple. Watch the trailer for the series ahead, and catch Yellowjackets on Showtime, with new episodes airing on Sundays.