Courteney Cox's Milk-Bath Nails For Hollywood Walk of Fame
Courteney Cox's Milk-Bath Nails Deserve Their Own Hollywood Star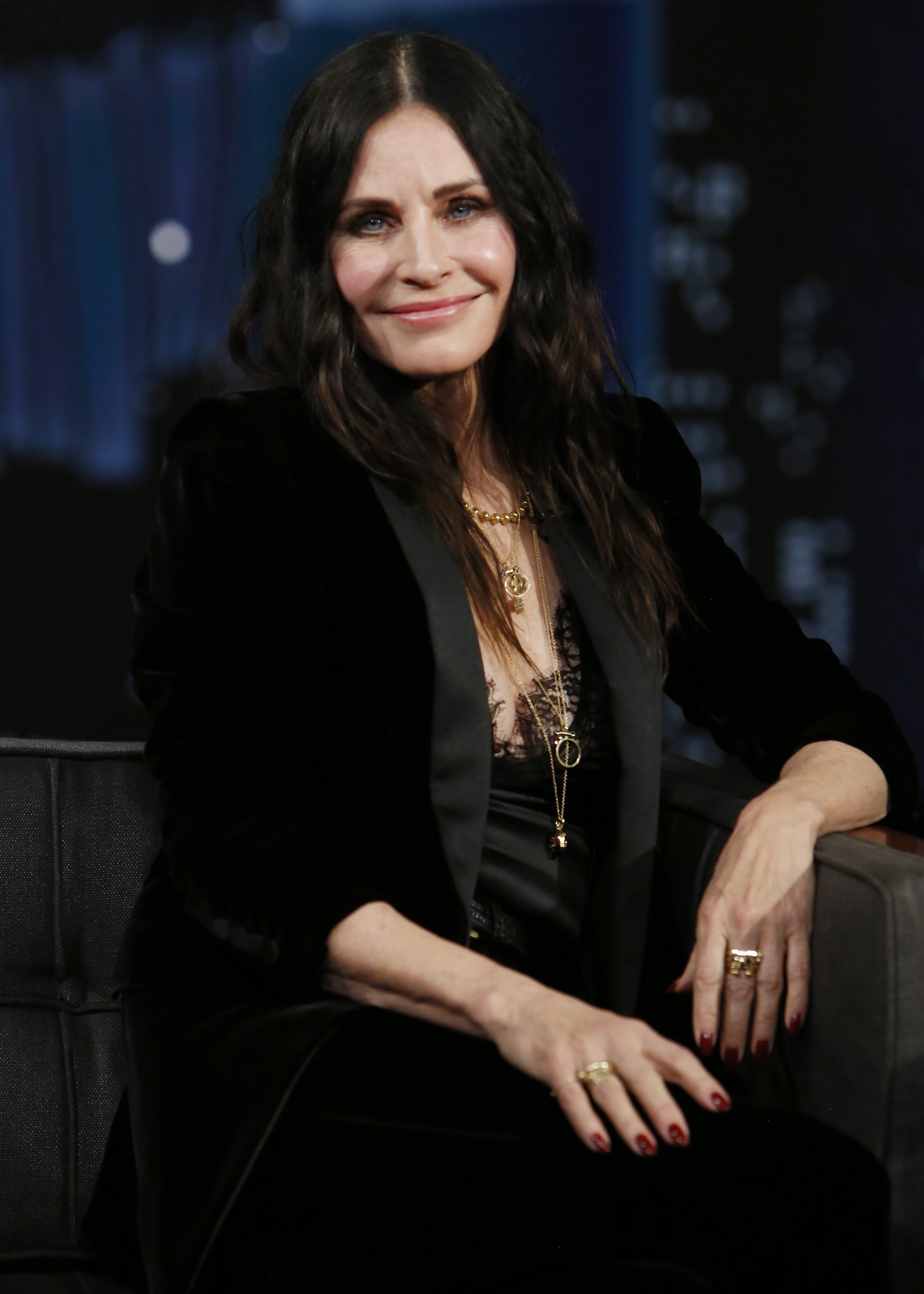 Image Source: Getty/Randy Holmes
Courteney Cox's Hollywood Walk of Fame star ceremony on Feb. 27 was monumental. Surrounded by her loved ones and her "Friends" costars, the actor made history and served up a major beauty moment. Dressed in a chic, all-black ensemble, alongside her iconic brunette waves Cox wore a trendy milk-bath manicure.
Cox's nails were filed into a short-square shape and painted a milky-white color that was borderline transparent. This allowed you to partially see her natural nail underneath. The nails really popped against her black peacoat, making them a focal point as she gestured toward her brand-new star.
Cox is in good company with this manicure. Milk-bath nails are beloved in Hollywood and lauded for their versatility. Stars like Kylie Jenner, Zendaya, and Reese Witherspoon have all been spotted in the trend, and a similar look is used as a base for the famous Hailey Bieber glazed-doughnut manicure.
Should you want to try the trend, you have a few options available to make it your own. First, if you want a slightly warmer color, opt for a milky-pink shade instead of white. Additionally, if you want nail art, trends like crystal nails add some flair without taking away from the minimal color. You can also opt to add dried flowers to the look, as traditionally seen with the manicure.
Take a closer look at Cox's nails below.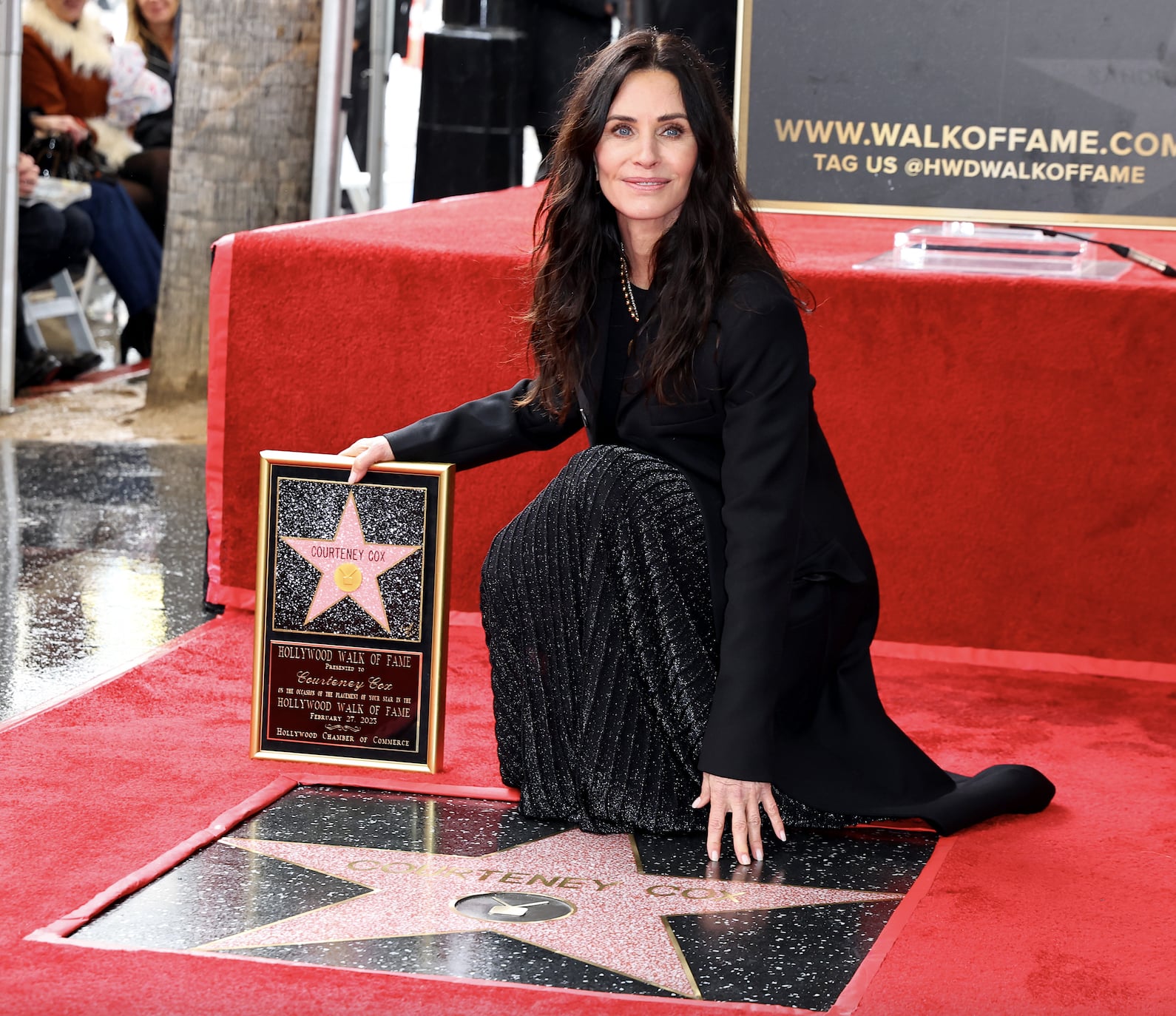 Image Source: Getty/Leon Bennett / Stringer