Hailey Bieber's Glazed-Doughnut Nails Are Trending
Hailey Bieber Has a New Trend For You: "Glazed Doughnut" Nails
As POPSUGAR editors, we independently select and write about stuff we love and think you'll like too. If you buy a product we have recommended, we may receive affiliate commission, which in turn supports our work.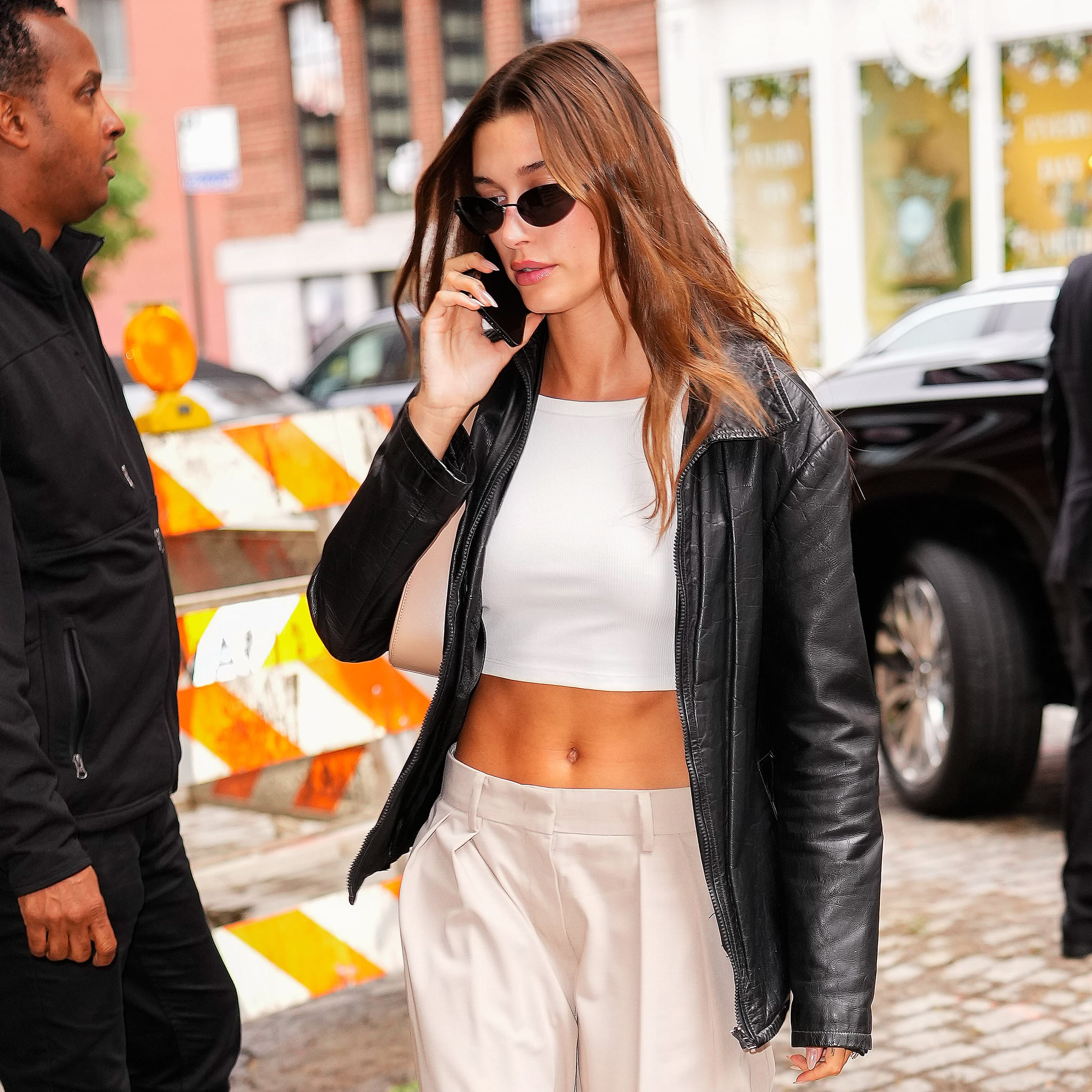 Image Source: Getty/Gotham
If minimalist beauty trends are right up your alley, allow us to turn your attention to Hailey Bieber. Over the past few years, the model has solidified herself as the queen of dewy, natural-looking beauty, and her latest manicure obsession fits the bill perfectly. Dubbed "glazed-doughnut nails" and created by her go-to manicurist, Zola Ganzorigt, this manicure is a dream for anyone looking to take a little break from over-the-top nail-art designs.
"I go through phases where I stick to a theme with my nails for a consistent amount of time," Bieber told POPSUGAR in a recent interview about Rhode, her new skin-care line. "A few months ago, I was doing these jelly-colored nails, where I was taking a color and adding clear to it on top to make it look like it was see through, so I did that for a while. Then I bounced to something else for a bit."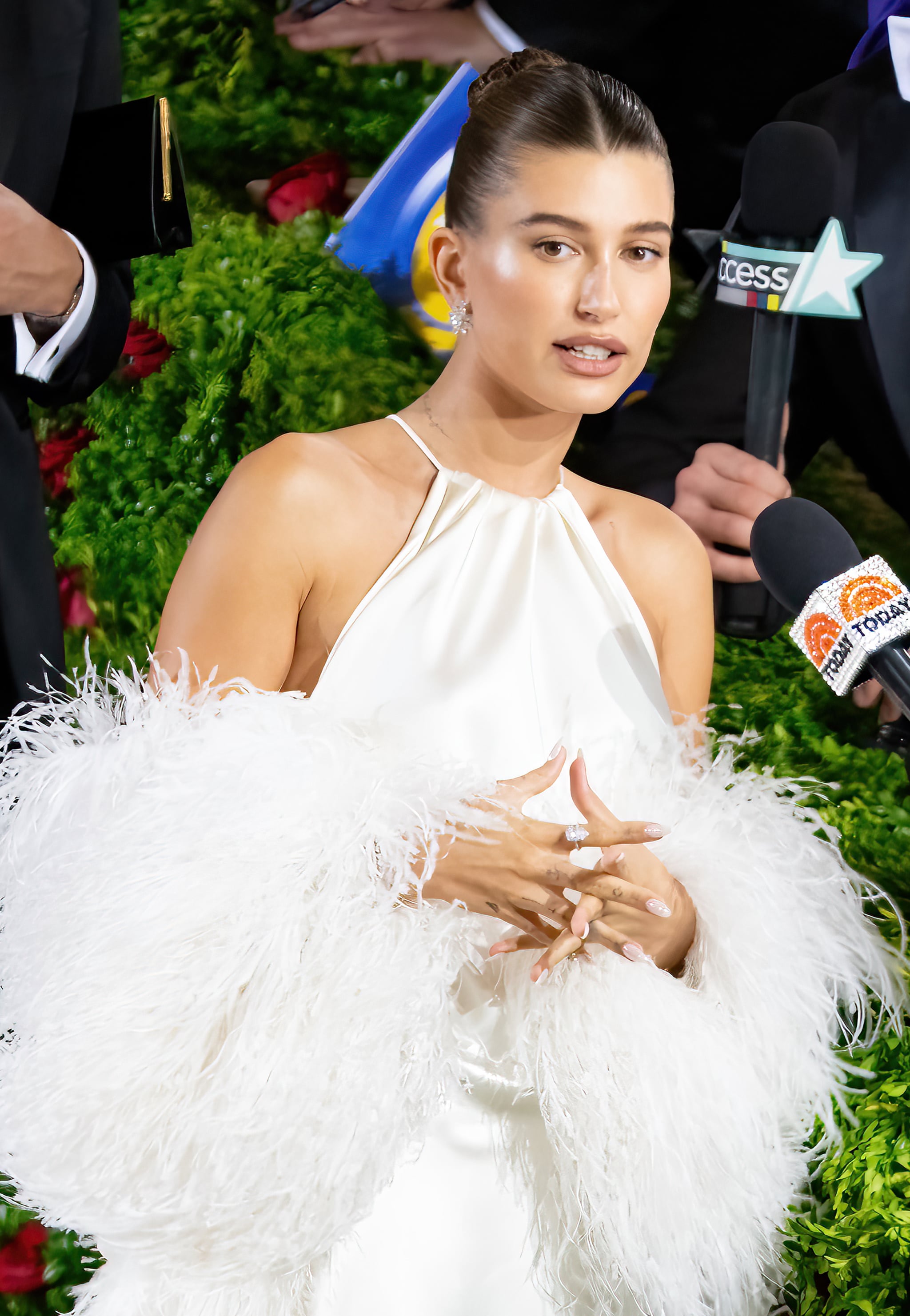 Image Source: Getty/Gotham
Bieber discovered "glazed-doughnut nails" almost by accident while she and Ganzorigt were working together for the 2022 Met Gala. They had already applied one coat of a subtle baby-pink nail-polish color when Ganzorigt proposed a slight change. "She was like, 'Do you wanna see it with the chrome dust?'" Bieber says. "I've done chrome before, but I had never done it with a thin coat of polish before — and as soon as we did it, I was like, 'I'm sticking with this. This is my new phase.'"
Since trying out the look for the first time at the Met, Bieber has experimented with different iterations: "I'm testing it with a few different colors, and this is like the nude-y shade — my glazed-doughnut nails."
Chrome nails are one of the season's biggest nail-art trends, but most celebrities have been using bold hues like silver, purple, gold, and green, while Bieber's glazed-doughnut nails typically tend to fall and the more understated spectrum of the look. (Although she has since tried varying other colors inspired by the confection, like a strawberry glazed doughnut and the chocolate glazed doughnut look below.)
Ganzorigt also revealed on Instagram the exact nail products needed to obtain the look: prep with the OPI GelColor Base Coat ($22), apply one coat of the Nail Labo Presto Color Gel ($15) mixed with clear gel, apply a thin layer of the OPI Chrome Effects No Cleanse Top Coat ($14), rub on the OPI Chrome Effects in Tin Man Can ($14), and seal it with one coat of OPI Gel Color Stay Shiny Top Coat ($20).
Take a closer look at Bieber's glazed-doughnut nails ahead, as well as her latest iteration of the trend she's calling "chocolate glazed doughnut nails."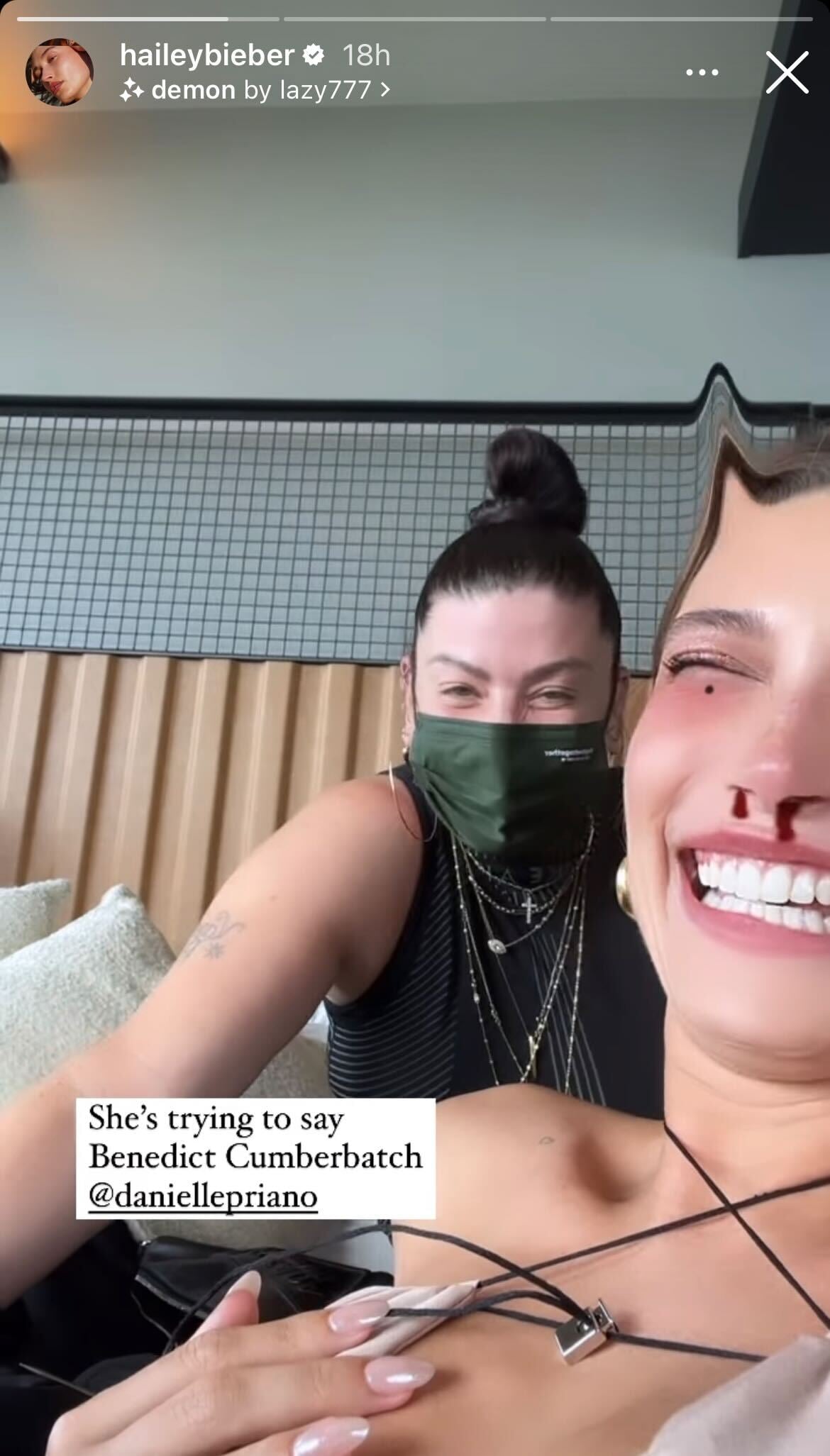 Image Source: Instagram user haileybieber
@haileybieber

I know we're tired of my constant color switch up but… the chocolate glazed donut nails are really hitting for me for fall 🤤🤎🍩🍩🍩🍩🍩 @zolaganzorigt

♬ original sound - jex