The Crème Shop Banana Powder Review
I Tried The Crème Shop's Banana Powder and Can Confirm: This Sh*t Is Bananas
As POPSUGAR editors, we independently select and write about stuff we love and think you'll like too. If you buy a product we have recommended, we may receive affiliate commission, which in turn supports our work.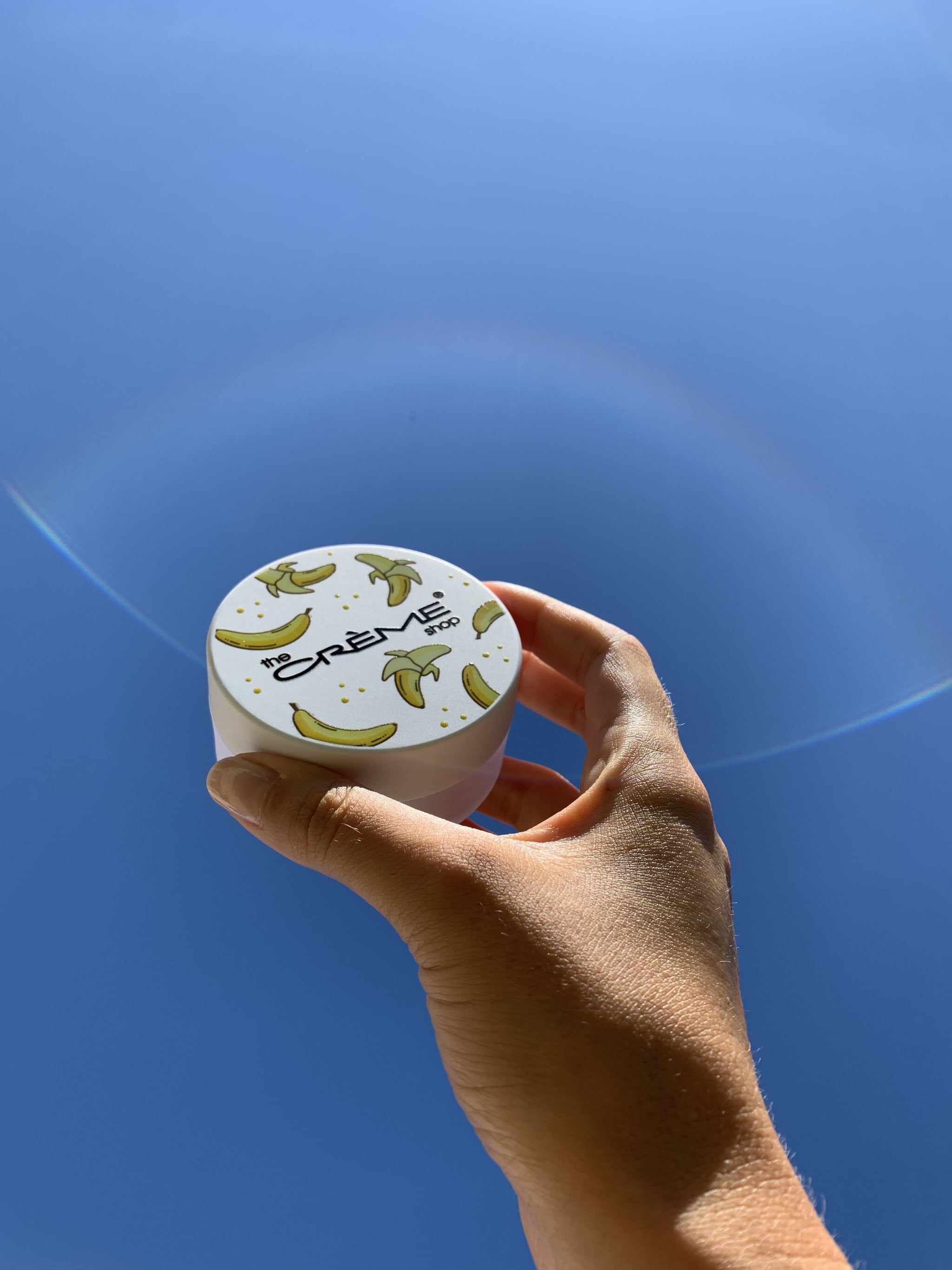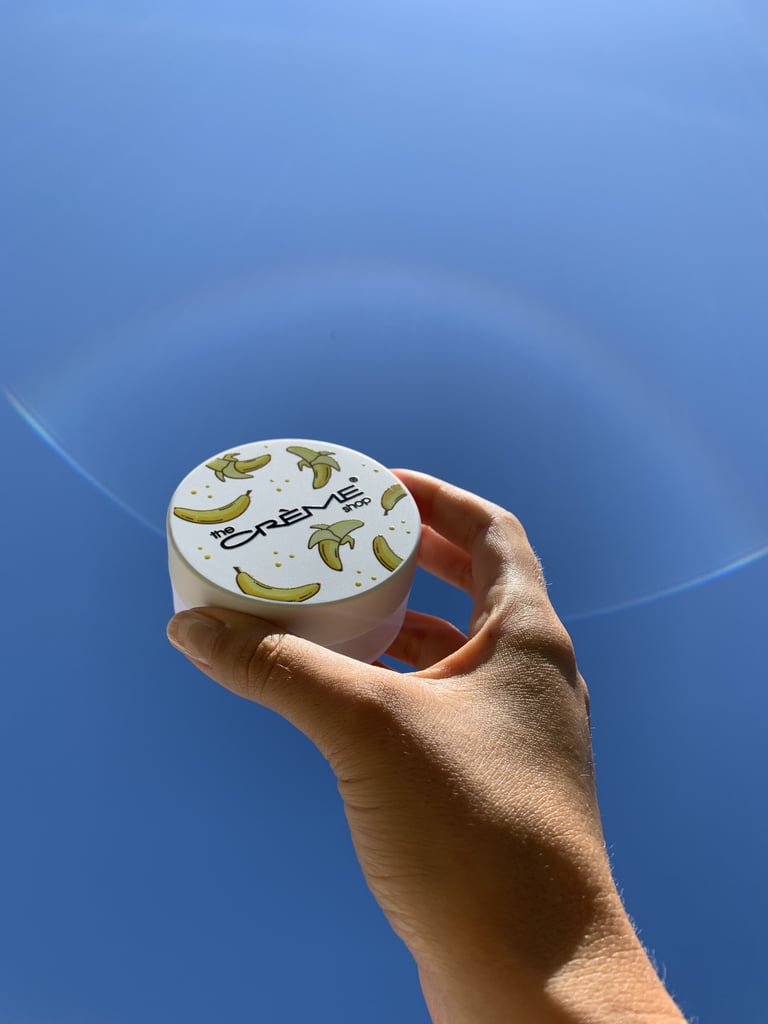 Since I've been spending most of my days working from home in sweatpants, I haven't been putting too much effort into my appearance. Regardless, there is definite truth to the idea that when you look good, you feel good, so every few weeks I actually put makeup on my face and throw on an outfit that doesn't make it look like I just rolled out of bed.
While working from home I've opted for a simple makeup look that isn't too heavy. Tinted moisturizer and a little concealer is my maximum when it comes to face makeup. However, over the past few weeks I've needed a little more . . . help. California has been experiencing a major heatwave, so I've had the joy of sweating in front of my keyboard on the reg. In addition to that, I've noticed that the circles under my eyes have been darker than normal. I'm blaming that one on the fact that my boyfriend snores (it's true sorry babe, ILY), and probably the fact that I just turned 30.
I don't have the patience to reapply my makeup throughout the day, so I depend on a great setting powder to do the heavy lifting for me and make sure my makeup stays where it's supposed to. I've been using the same setting powder for years, but lately it hasn't been pulling its weight. It's expensive and to be honest, doesn't do much for my skin tone. Enter: The Crème Shop's Go Bananas! Banana Powder ($14). I had heard the buzz surrounding banana powder, but I had never personally tried anything other than a regular setting powder so I was excited to see what the hype was all about. Also, the affordable $14 price tag was much more in my budget.
After using it just once, I decided it 100 percent deserved a permanent spot in my makeup bag. I personally love using it two different ways, and it makes all the difference in how my makeup wears throughout the day. First, I apply a very thin layer of concealer and then use my damp beauty blender to apply the product under my eyes. I also pick up a small amount of product on a big fluffy brush and apply all over my face.
Applying under my eyes brightened the area without settling in the lines under my eyes and making them look more pronounced. By the end of the day I didn't need to reapply once, which was a major plus for me. Using the banana powder over my entire face helped keep my face makeup in place all day, without leaving my skin looking dry or patchy.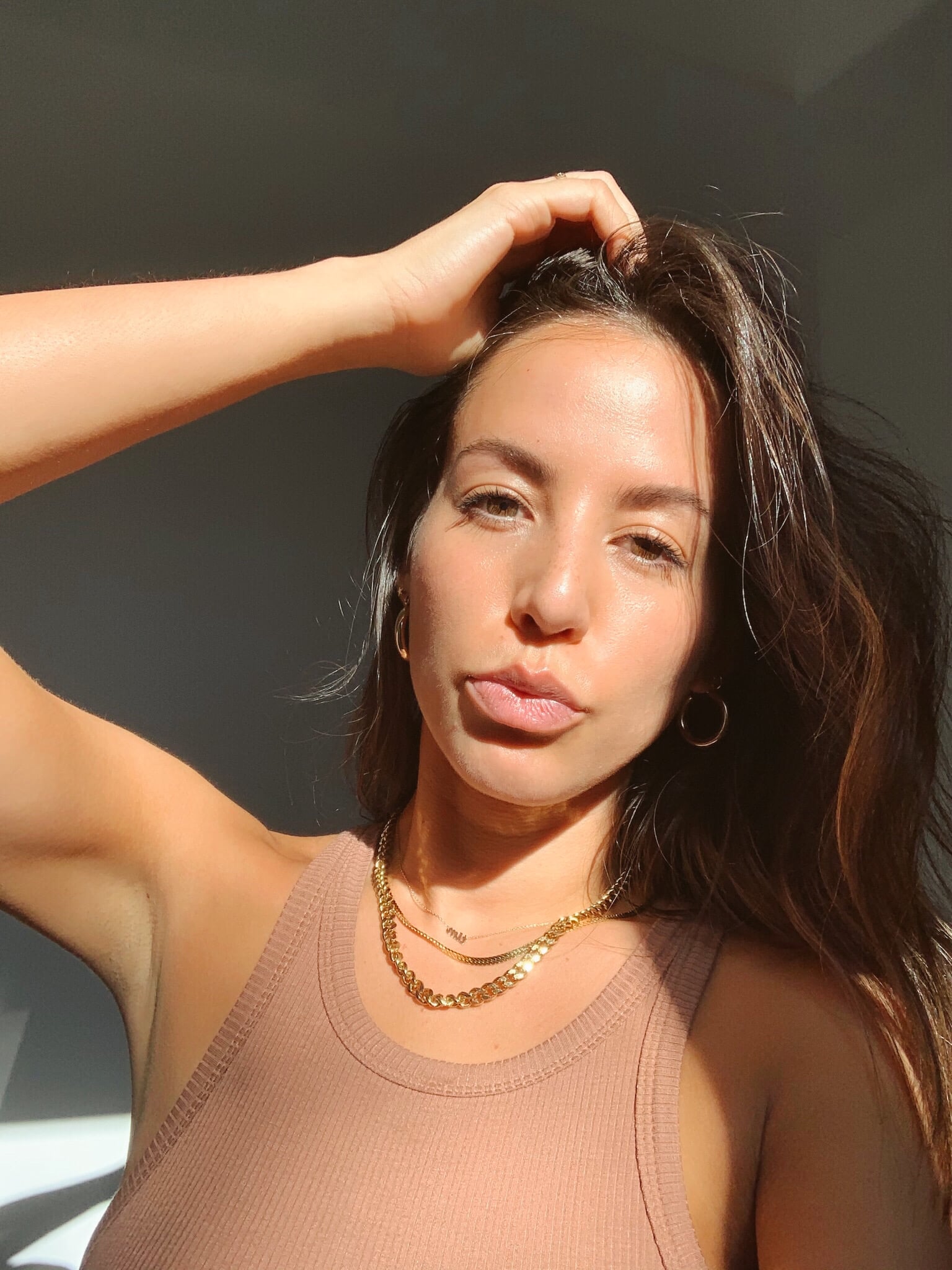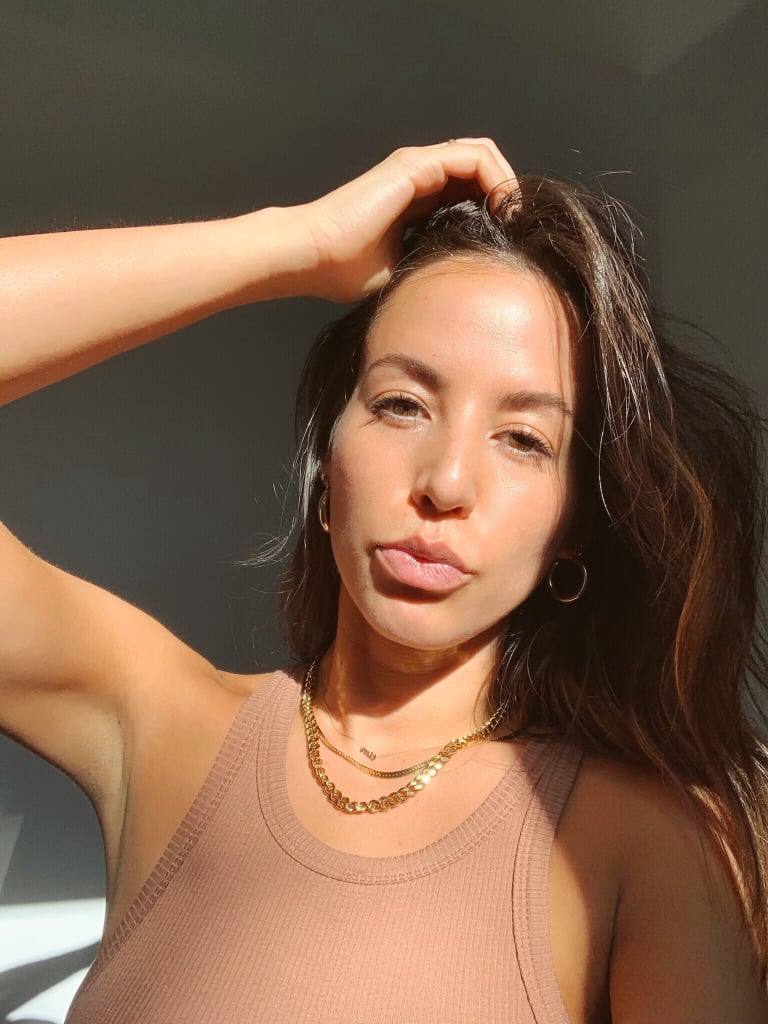 Plus, this stuff is practically sweat-proof, which I absolutely need right now. I also have acne-prone skin, and this product is non-comedogenic and didn't make me break out, which was another added bonus.
I am by no means a makeup magician — usually I opt for skin care over makeup — but I have to say that this banana powder is extremely easy to use and truly gets the job done, even for complicated skin like mine.
Image Source: POPSUGAR Photography / Renee Rodriguez