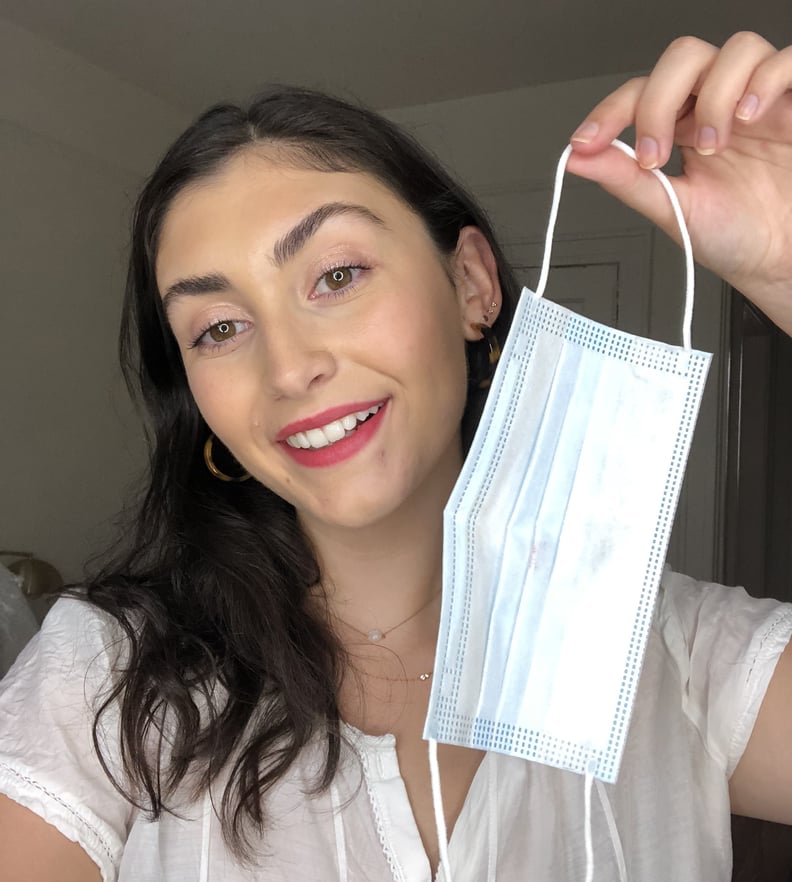 POPSUGAR Photography | Jessica Harrington
POPSUGAR Photography | Jessica Harrington
As POPSUGAR editors, we independently select and write about stuff we love and think you'll like too. If you buy a product we have recommended, we may receive affiliate commission, which in turn supports our work.
I'm still adjusting to the new normal that is wearing a face mask every time I leave the house, even though I've been doing it since March. What bothers me most about the whole thing isn't remembering to wear one or even having it on for an extended period of time — it's how it interferes with my makeup.
As we head into month six of the pandemic, I've started wearing more makeup again like I did pre COVID-19 because it makes me feel good. But there's nothing more annoying than pulling off your mask to discover everything from the entire lower half of your face has transferred onto the inside of it.
Sure, I could just not wear makeup on that half and focus the attention on my eyes with fun liner, but with maskne being a thing, I've found myself wanting more coverage than ever when it comes to my foundation and concealer.
The remedy for this mask-makeup fiasco: the best smudge-proof, transfer-proof makeup products I can find in my collection of beauty things — which I put to the ultimate test ahead.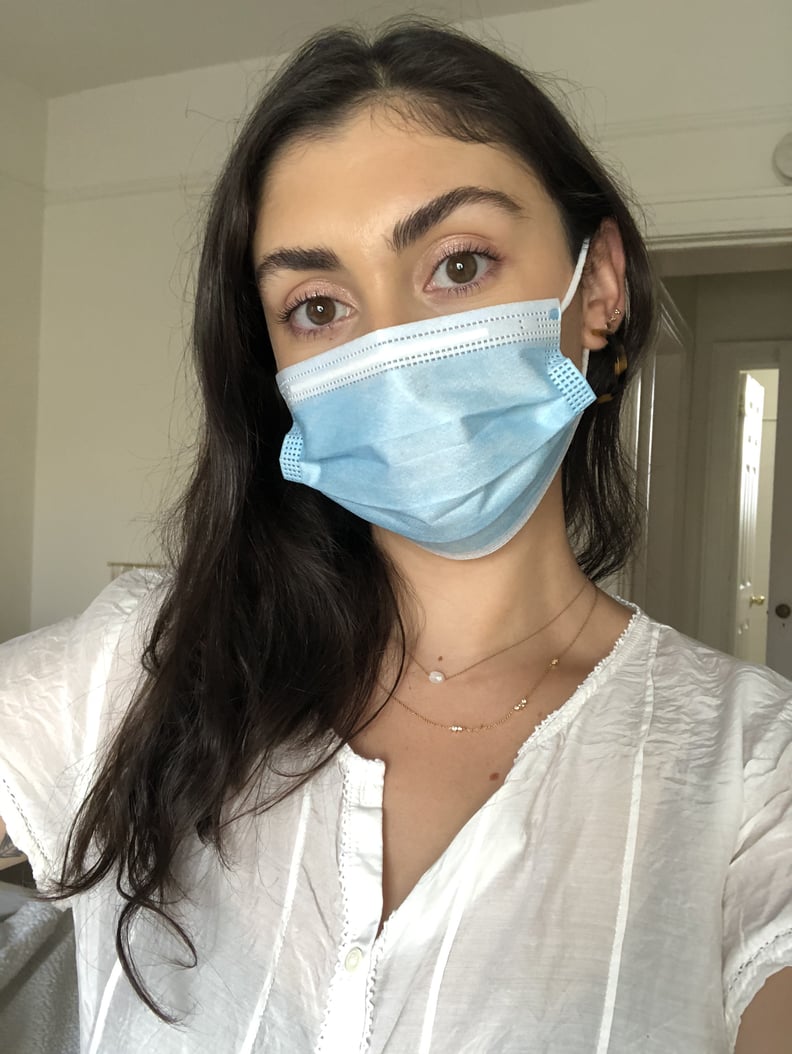 I did my full face of makeup like I would if I were going to an outdoor restaurant, but instead of doing my standard routine, I searched through my collection for products that boasted some serious staying power.
Armed with an assortment of long-lasting products and a pack of makeup wipes to take them off and reset between each test, I decided to find the best makeup to wear under face masks. Keep reading for my favorite discoveries.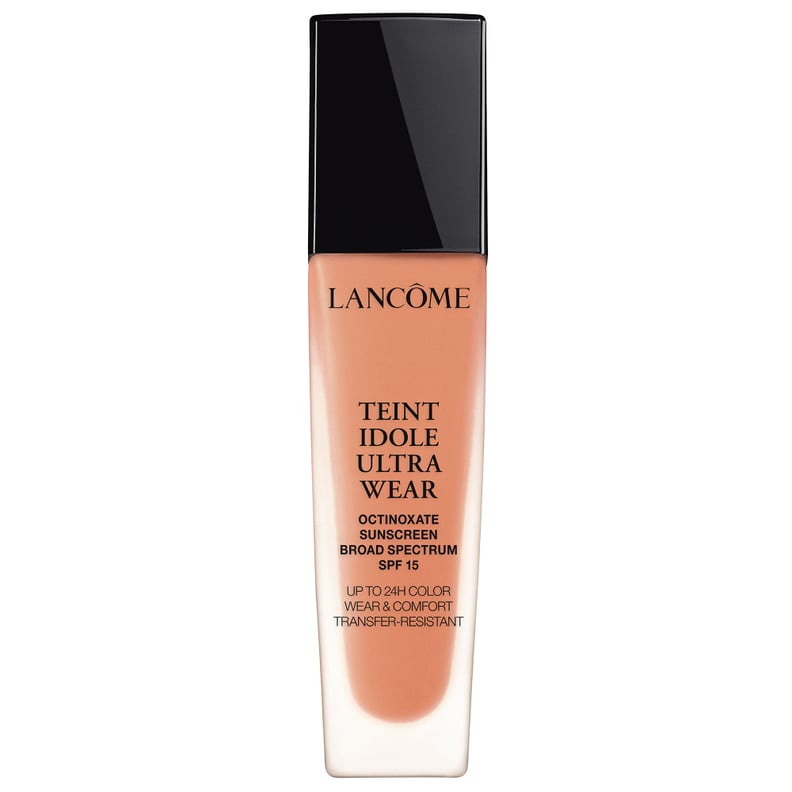 The Best Foundation to Wear With a Face Mask
The Lancôme Teint Idole Ultra Long Wear Foundation ($47) promises up to 24 hours of matte coverage, so I decided to give it a try for my first test. Full disclosure: I knew I already loved this foundation, but I had never tested it with something like a face covering.
I applied a thin layer to my entire face with a brush and made sure to set it with a setting powder before I put on the mask (more on that soon). It stayed put and didn't come off on my mask, even after wearing it around the house for a few hours.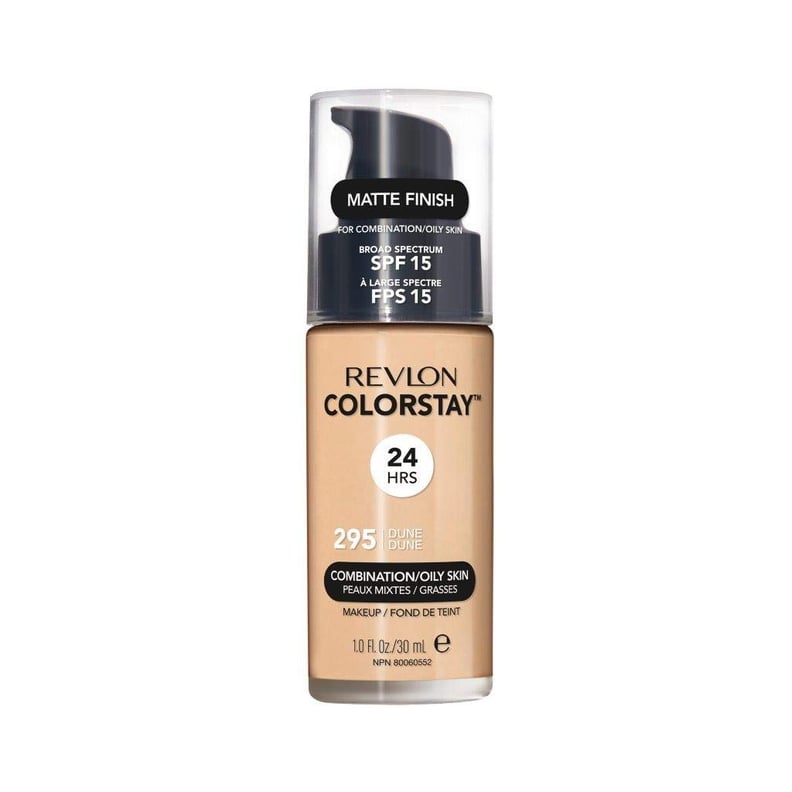 The Best Foundation to Wear With a Face Mask
It had been a while since I'd tried a Revlon foundation, so I landed on the Revlon ColorStay Makeup Longwear Liquid Foundation For Combination/Oily Skin SPF 15 ($9). Because it's formulated for combination skin, I was hoping it would help keep my chin and T-zone from getting shiny while wearing a mask.
I made sure to set my entire face with a powder before putting on a mask. After wearing it around, I'm happy to report it didn't rub off on the cloth interior.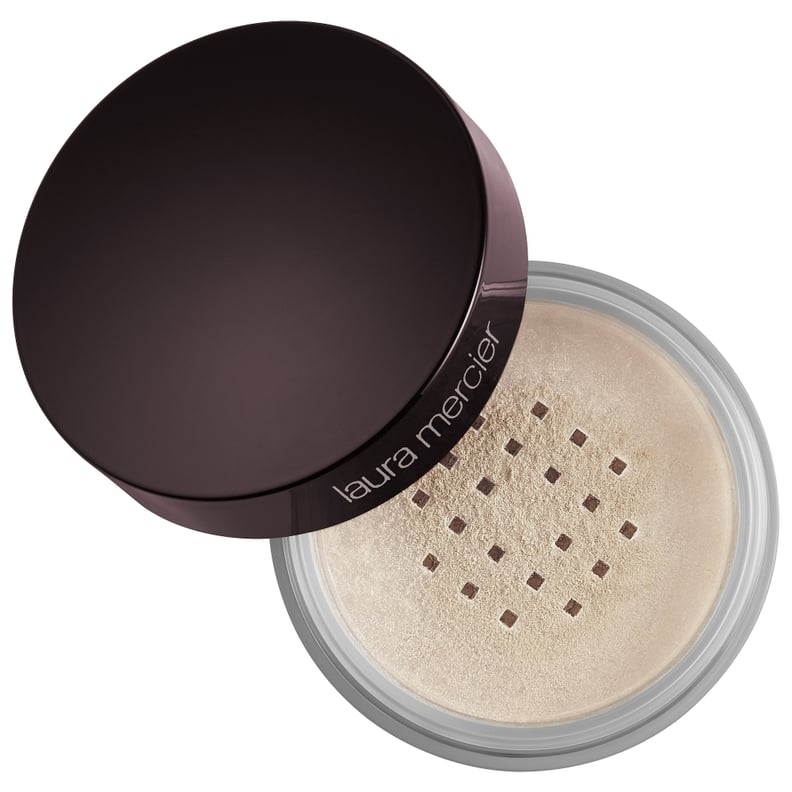 The Best Setting Powder to Wear With a Face Mask
While setting powder is something I would typically reserve for the oily areas of my face — or not wear at all — it's become a must for keeping your makeup from transferring on to your face mask. That's why I put the Laura Mercier Translucent Loose Setting Powder ($39) on my entire face.
It helped keep my face shine- and oil-free and kept the spots that I put concealer on from wearing off.
The Best Setting Powder to Wear With a Face Mask
The E.l.f. Cosmetics High Definition Powder Sheer ($6) is all over TikTok and has more than a thousand reviews online. Not only does a light dusting of the powder give your skin a smooth, blurred appearance, but it also locks in your makeup.
It worked great, just like the Laura Mercier powder, which has led me to believe that a setting powder is key in keeping your base products from getting on your mask.
The Best Setting Spray to Wear With a Face Mask
My love affair with the Urban Decay All Nighter Long-Lasting Makeup Setting Spray ($33) goes all the way back to middle school. Even before face masks were a thing, I used it to set my makeup every morning before leaving the house — especially during hot, humid New York City summers.
To put it bluntly, I coated my face in the setting spray for this test, and it definitely worked.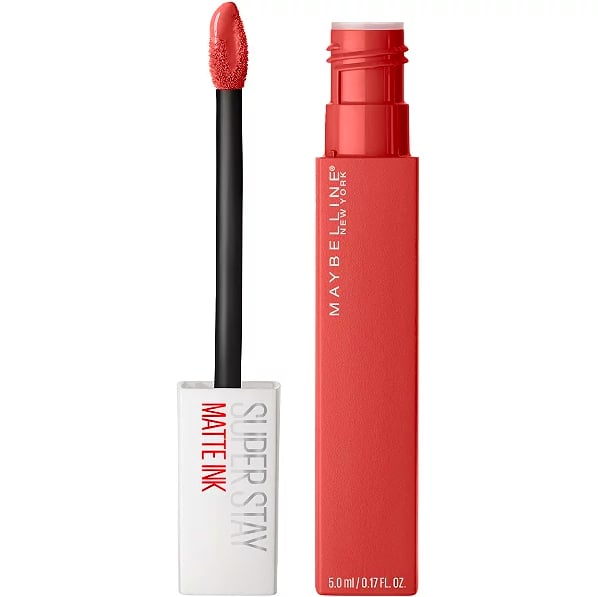 The Best Liquid Lipstick to Wear With a Face Mask
Long-wear lipsticks are something my makeup collection is definitely not lacking. First up: Maybelline SuperStay Matte Ink Liquid Lipstick ($9). This cult-favorite drugstore lipstick is one of my favorites, and I had a pretty good guess as to how it would hold up against a face mask.
I let the liquid lipstick dry down completely before putting on my cloth face mask. Just as I'd expected, when I took it off, there was no smudging to be found.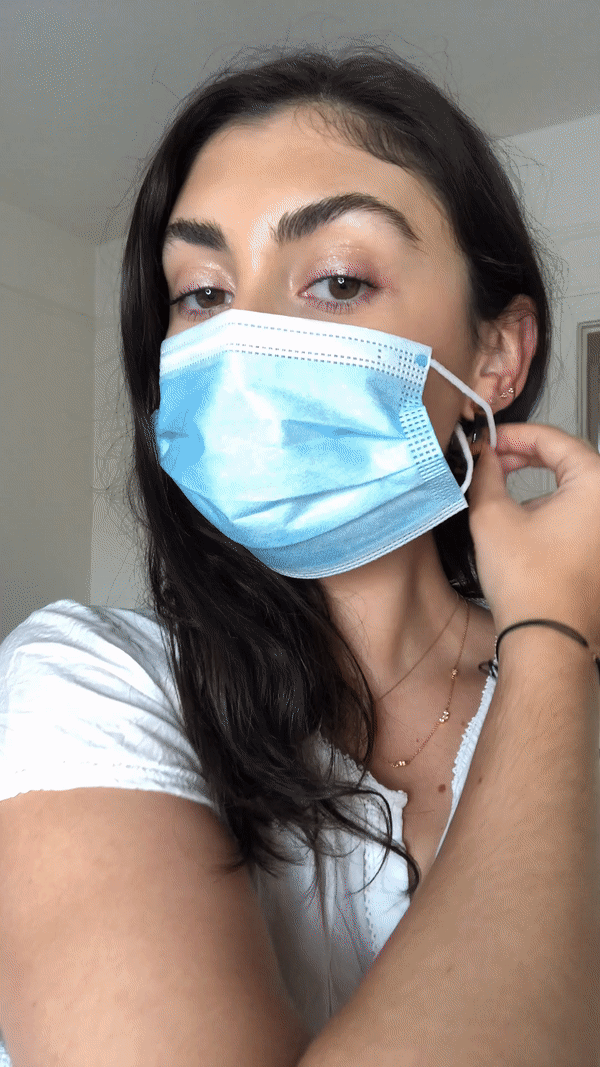 The Best Liquid Lipstick to Wear With a Face Mask
Enter, another beloved long-lasting drugstore lipstick. Following the same routine, I let the L'Oréal Rouge Signature Lightweight Matte Lip Stain ($12) dry completely before putting on my mask.
In short: it worked like a charm. You don't have to worry about this coming off before you want it to.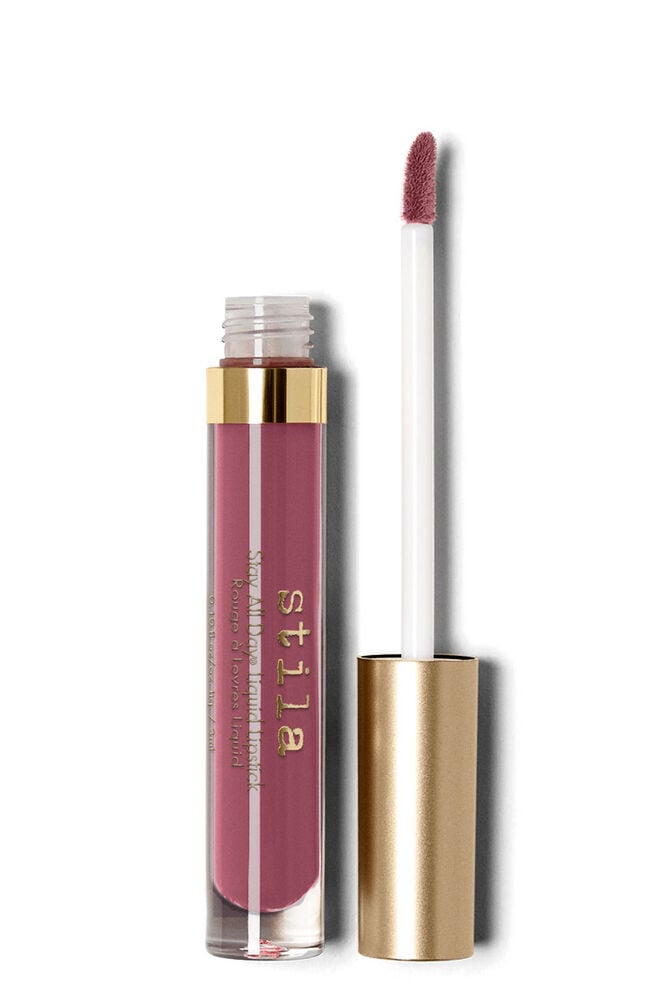 The Best Liquid Lipstick to Wear With a Face Mask
The Stila Stay All Day Liquid Lipstick ($22) in my collection is one that I use often. It is a thicker lipstick formula, so I was curious how it would work with a face mask rubbing tightly on it.
You have to let it dry completely before putting anything on top of it (I even blotted some spots with a napkin), but once it's dry, it's not going anywhere.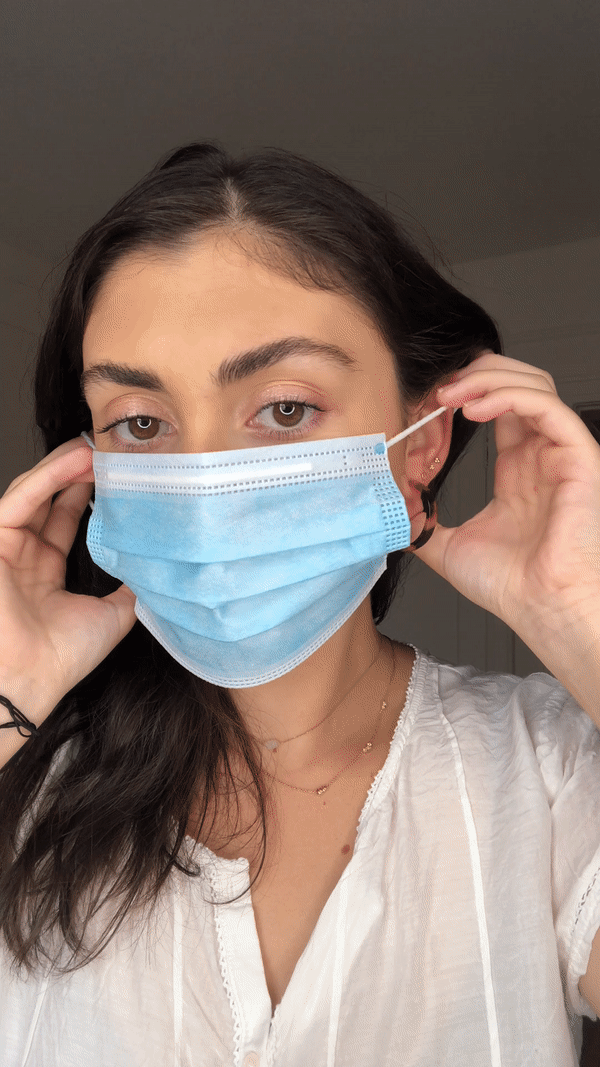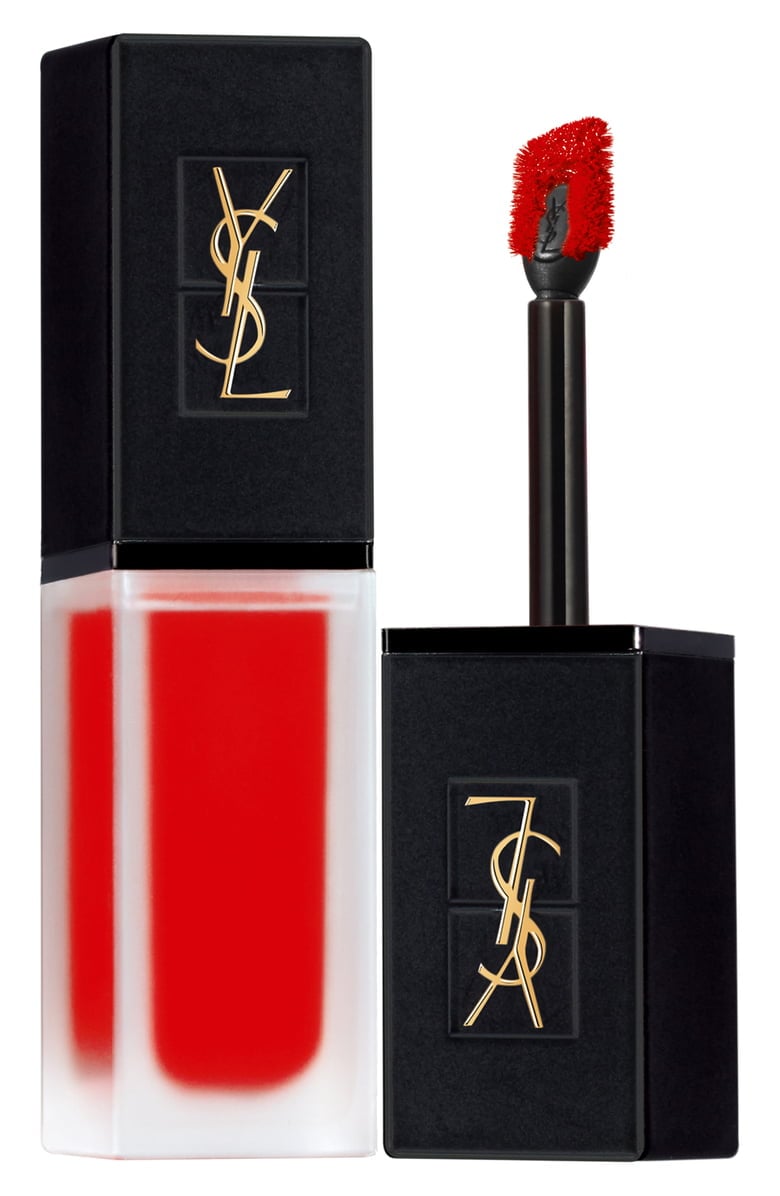 The Best Lip Stain to Wear With a Face Mask
I figured lip stains would be a safe bet when it came to face-mask-friendly makeup. After all, they do stain your lips. I love the Yves Saint Laurent Tatouage Couture Matte Stain ($37) for the rich color payoff and nonsticky feel.
With just a thin coat of color, you don't have to worry about this one rubbing off or smearing under your mask.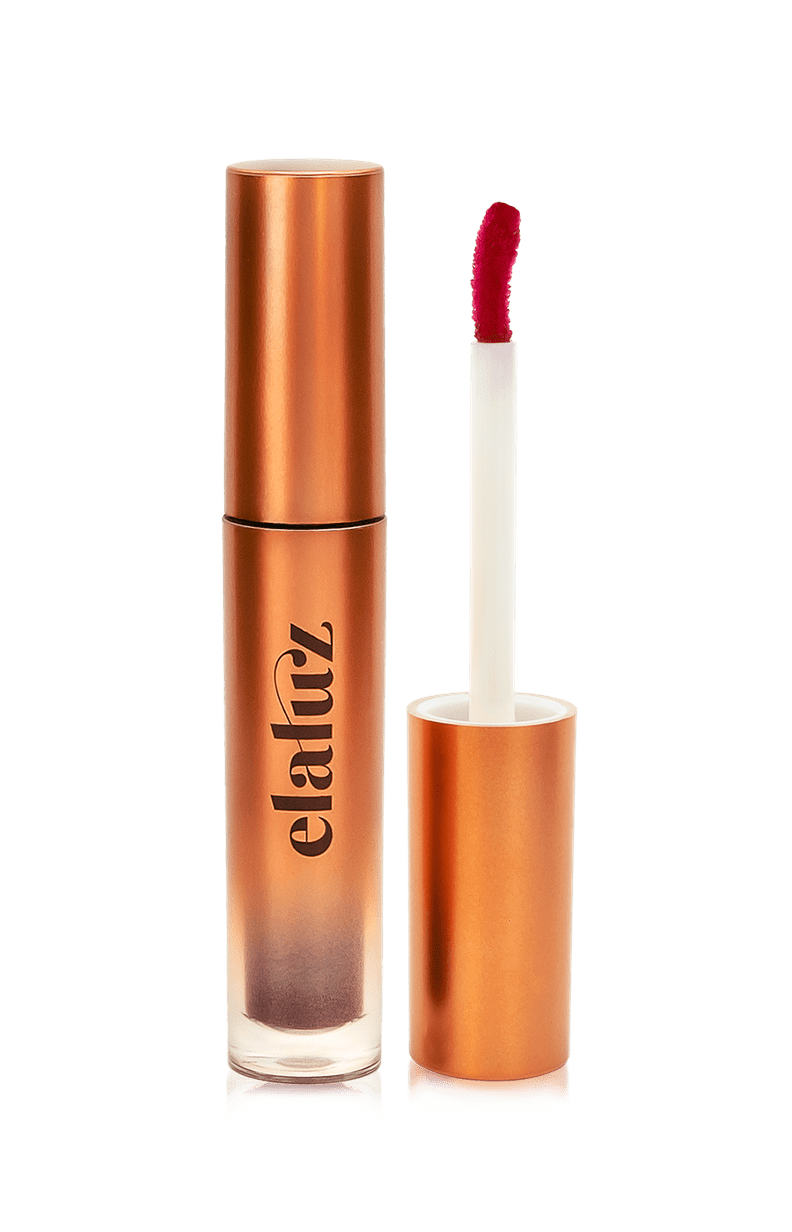 The Best Lip Stain Lipstick to Wear With a Face Mask
The Elaluz Lip & Cheek Stain ($34) is a brand-new product by Camila Coelho. The two-in-one lip and cheek stain is hydrating and smooth but stays put.
I applied two coats to my lips before using my finger to smudge it slightly for a diffused look (just like Coelho showed me in her demo). Once it dries, it doesn't come off without a makeup remover.