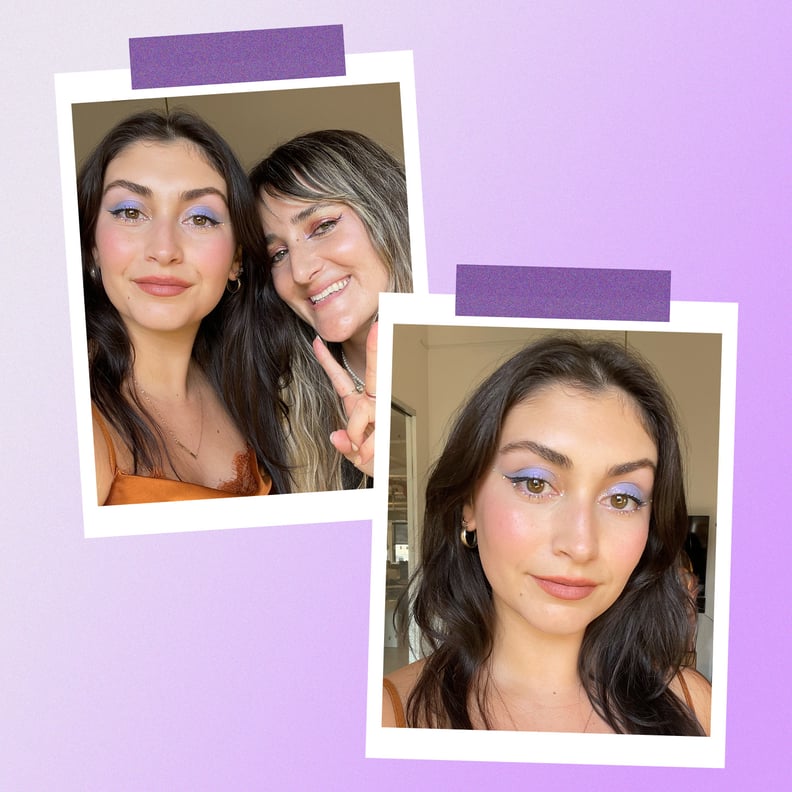 POPSUGAR Photography Jessica Harrington and Photo Illustration: Keila Gonzalez
POPSUGAR Photography Jessica Harrington and Photo Illustration: Keila Gonzalez
As POPSUGAR editors, we independently select and write about stuff we love and think you'll like too. If you buy a product we have recommended, we may receive affiliate commission, which in turn supports our work.
I'm not usually one to go bold with my eye makeup, but when you have the legendary Donni Davy doing your glam, you go all out. As the makeup department head of "Euphoria" and founder of Half Magic Beauty, she knows a thing or two about creating dazzling, head-turning makeup looks. That's why I was especially excited to try the crystal-eye makeup trend under her guidance.
Ever since "Euphoria" hit HBO in 2019, crystal eyes have been on the up and up; what was once reserved for special occasions like parties and holidays can now be spotted on any given day on the street. Crystal embellishments have also become a celebrity favorite: Gigi Hadid wore the look for her birthday, Lili Reinhart played around with the trend at home, and countless stars have worn it on the red carpet, including Amanda Gorman, Julia Garner, and Storm Reid, all at the 2021 Met Gala.
I had previously tried out a more minimal version of crystal makeup for a concert by incorporating a single gem on the inside of each eye, but that was as far as I'd gone. However, with Davy's guidance, I knew the sky was the limit. When I first sat down in her chair, she asked if I usually wear colored eyeliner or eyeshadow. I admitted that my go-to look is usually a wash of tan eyeshadow, with a tiny flick of brown eyeliner to create a wing. So, in short: no. We decided to go for a blue eye-makeup moment and got right to it.
Davy started creating my wing using Half Magic's Magic Flick Liquid Eyeliner ($20) and extending it past the outer corner of my eye to create a sharp cat eye. Next, she buffed a little bit of Chromaddiction Eye Paint ($24) in the shade "Periwinkle" onto my lid — a matte shade that makes a great base. On top of that, she used the brand's new Eyeshadow Singles ($12) in the shade "Pretty Robot," a lilac pink hue, and blended it up to my brow bone. (Pro tip: she dabbed that shimmery color onto the high points on my cheeks, too, as a highlighter.)
After that, because you can never have enough glitter, Davy used the Glitterpill Glitter Eye Paint + Liner ($20) in "Microcosm," a silver shade, over the black liner to really make it pop. Once she did that on both eyes, we were ready for the crystals.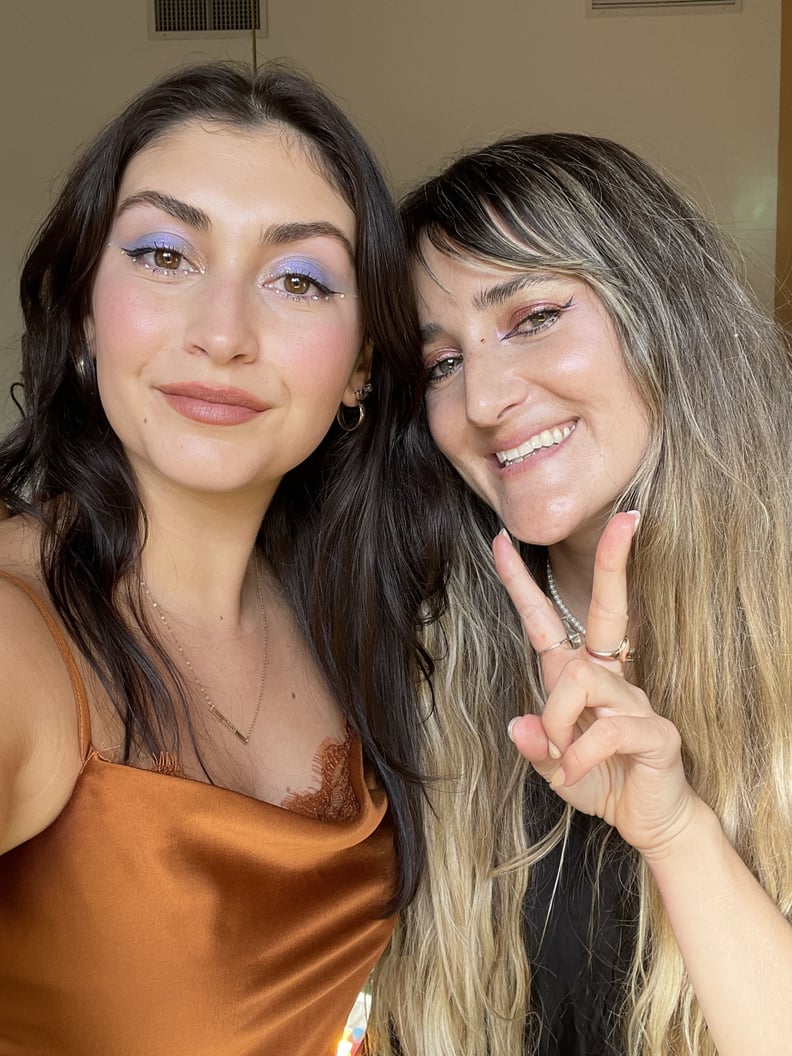 Half Magic Beauty offers two different types of 3D embellishments: the classic Face Gems ($12) and the Face Studs ($12). We ended up going with the silver gems in the first pack. Davy applied the crystals on my bottom lash line, starting at the inner corners of my eyes and continuing to the outer tip of the wing. We used seven gems on each eye. What's really nice about the Half Magic Beauty crystals is they have medical-grade adhesive on the back, so there's no lash glue necessary to apply.
When Davy was finished, I looked otherworldly. The makeup had an ethereal, whimsical feel and really accentuated my eyes. Though it was the boldest makeup look I've ever worn, I left feeling incredibly confident — and, frankly, just really pretty. And now I have tons of inspiration for my next crystal-eye makeup look.