These Barefaced Celebrity Selfies Have Everyone Talking — in the Best Way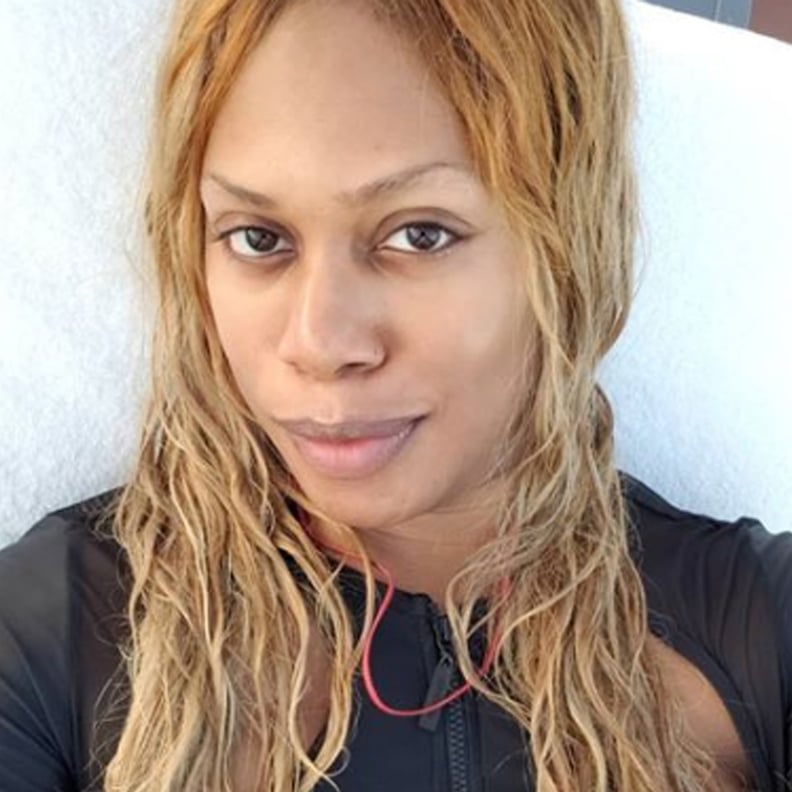 Sure, one celebrity's barefaced selfie on Instagram will not change the world. That said, stars such as Priyanka Chopra and Laverne Cox have used the platform as a way to share inspiring messages of self-love and acceptance. So, if you need a little pick-me-up, keep reading to see the most empowering no makeup selfies in recent memory. It doesn't hurt that each one is pretty damn gorgeous to boot.
Jessica Biel
Jessica Biel posted a selfie with no makeup or filter, and she was glowing.
Ciara Ditched Her Makeup and Extensions For This Bare-Faced Selfie, and Wow, She's Gorgeous
Ciara ditched her makeup and extensions for a bare-faced selfie, and wow, she is gorgeous.
Lily Collins
Lily Collins posted this makeup-free selfie while advocating for self-love.
Kylie Jenner
Kylie Jenner posted this makeup-free photo with the caption, "Skin✨."
Ashley Graham
Ashley Graham let her bare, glowing skin and natural freckles do the talking in a recent selfie.
Priyanka Chopra
The Quantico star opted to pair her makeup-free selfie with a hopeful message in the caption: "A winner was once a dreamer who never gave up . . . which one are you.."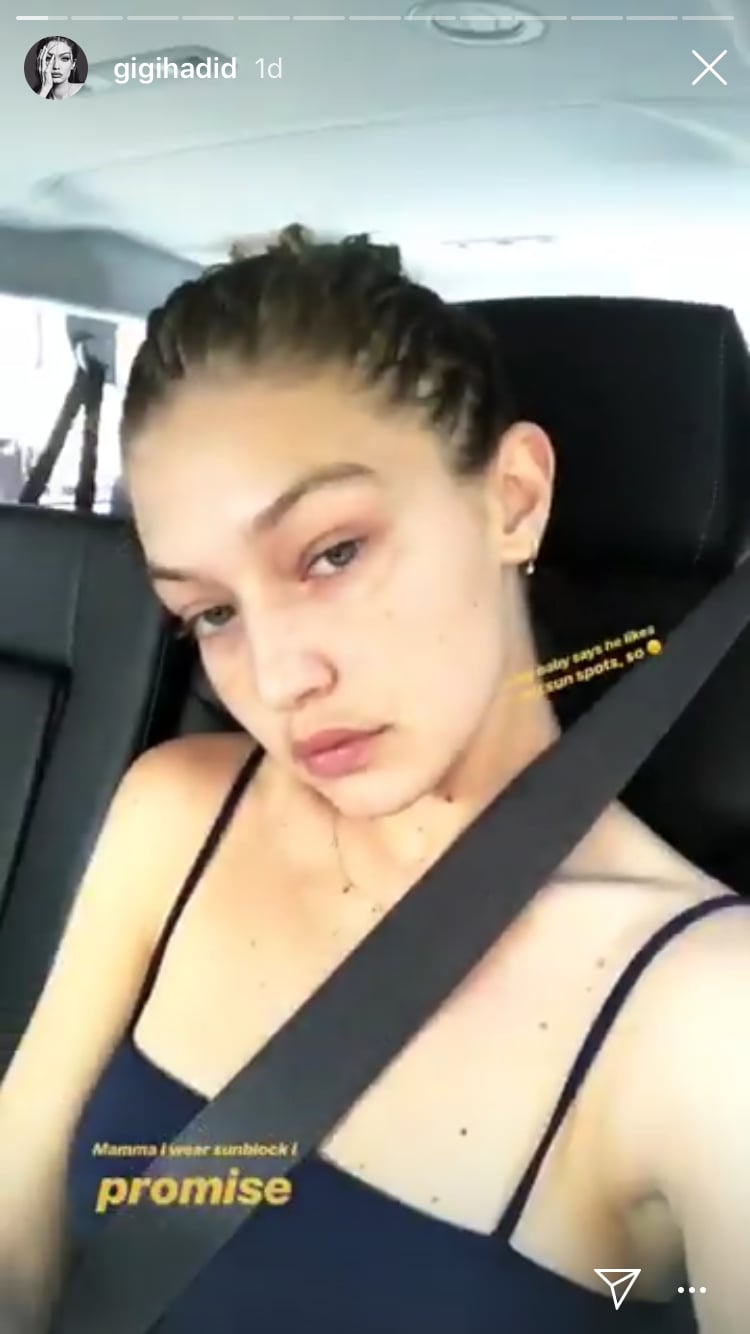 Gigi Hadid
A fresh-faced Gigi Hadid captioned her Instagram story, "Mamma I wear sunblock I promise." She added a reference to her on-again boyfriend Zayn Malik: "My baby says he likes my sun spots, so."
Laverne Cox
Under her poolside caption, the Orange Is the New Black star wrote, "#TransIsBeautiful."
Cindy Crawford
It's safe to say that the iconic '90s supermodel and mom to Kaia Gerber knows her way around a smize. "[This is] to help support the journey back to realness," she wrote of her sans makeup look.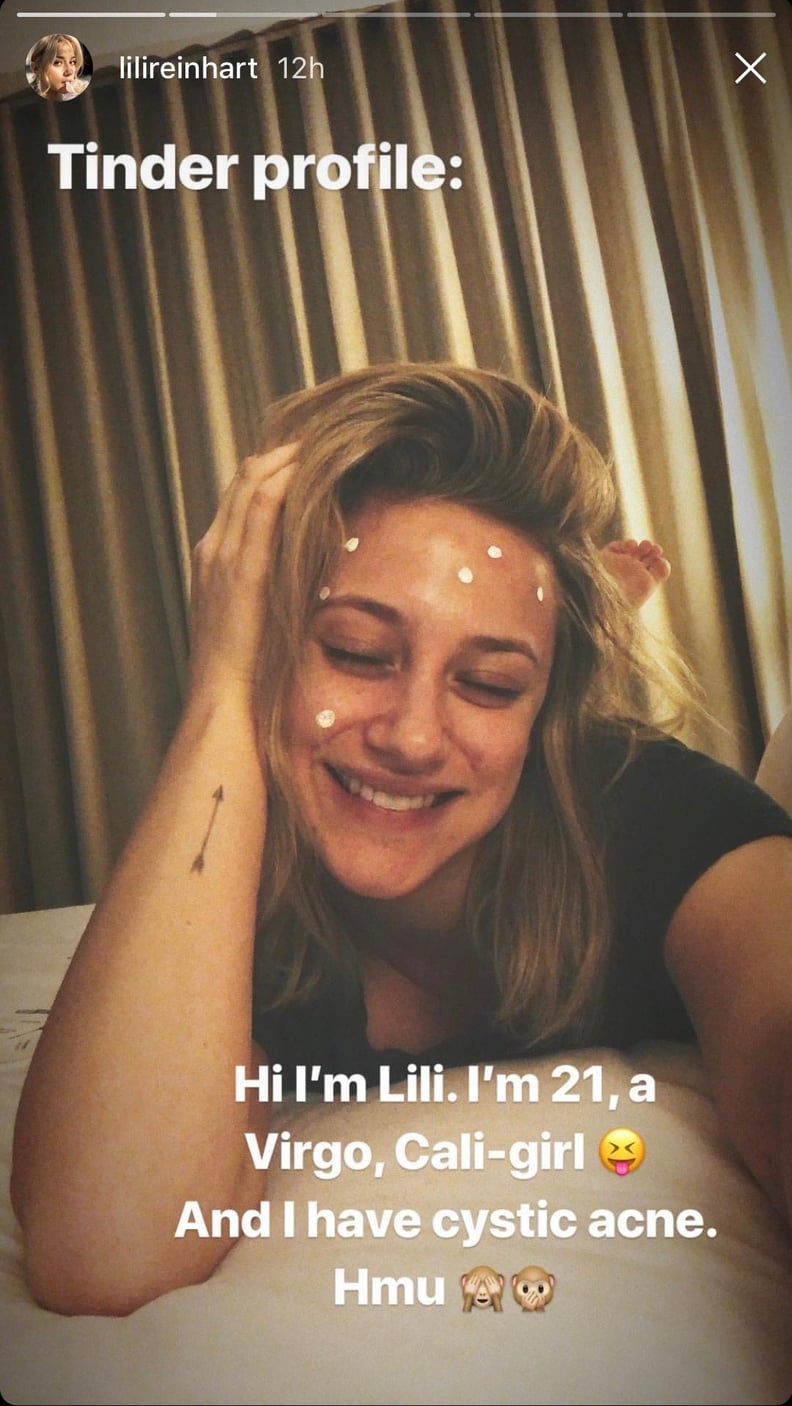 Lili Reinhart
Lili has taken to Instagram many times to normalize her struggle with cystic acne. Our favorite instance? The time she joked that her zit-cream-slathered face would make it into her "Tinder profile."
Kaitlyn Bristowe
Ten days into the new year, the former Bachelorette contestant "messed up" her "aesthetically pleasing" Instagram feed with an undone selfie. "Just wanted to remind you today while scrolling, that you're beautiful, Instagram is a highlight reel, and we all have things to work on," she wrote. "But work on the inside this year, scroll less, love more, and the outside will fall into place."
Gal Gadot
Shortly after the release of Wonder Woman, the film's star shared a no-makeup selfie taken a morning after a "sleepless night" spent with her 3-month-old newborn daughter Maya, who was suffering from colic. Later in the morning while relaxing with her family, Gadot wrote, "It always amazes me how the most simple things are the ones to make us the happiest."
Britney Spears
The singer got real on Instagram and wrote, "On days where I don't get primped and made up for my show, this is the real unglammed me… so nice to meet all of you!!"
Salma Hayek
Hayek shared a "#nofilter #noretouching" selfie on Instagram, keeping it real with her followers and looking incredible doing so.