If you've never heard of Gabriella Sarmiento Wilson, you might be more familiar with her stage name: H.E.R. The artist first rose to fame as a mysterious singer with angelic vocals who would never be seen without sunglasses. The approach worked so well that in 2022, when she played Belle in a live-action production of "Beauty and the Beast," many people on social media didn't actually recognize the five-time Grammy Award winner.
As searches for who played Belle in "Beauty and the Beast" increased, so did renewed interest in H.E.R. and her beauty looks over the years. The singer has become well-known for playing up her gorgeous curly hair as well as statement-making makeup. From a bold, jewel-toned eyeshadow to a bright lip to contrast against her outfit, and even trendy chrome nails, the way H.E.R. plays with beauty feels intentional and cool, just like the musician.
Whether you are curious about the enigmatic star or just want some beauty inspiration of your own, take a closer look at some of H.E.R.'s best beauty moments over the years ahead.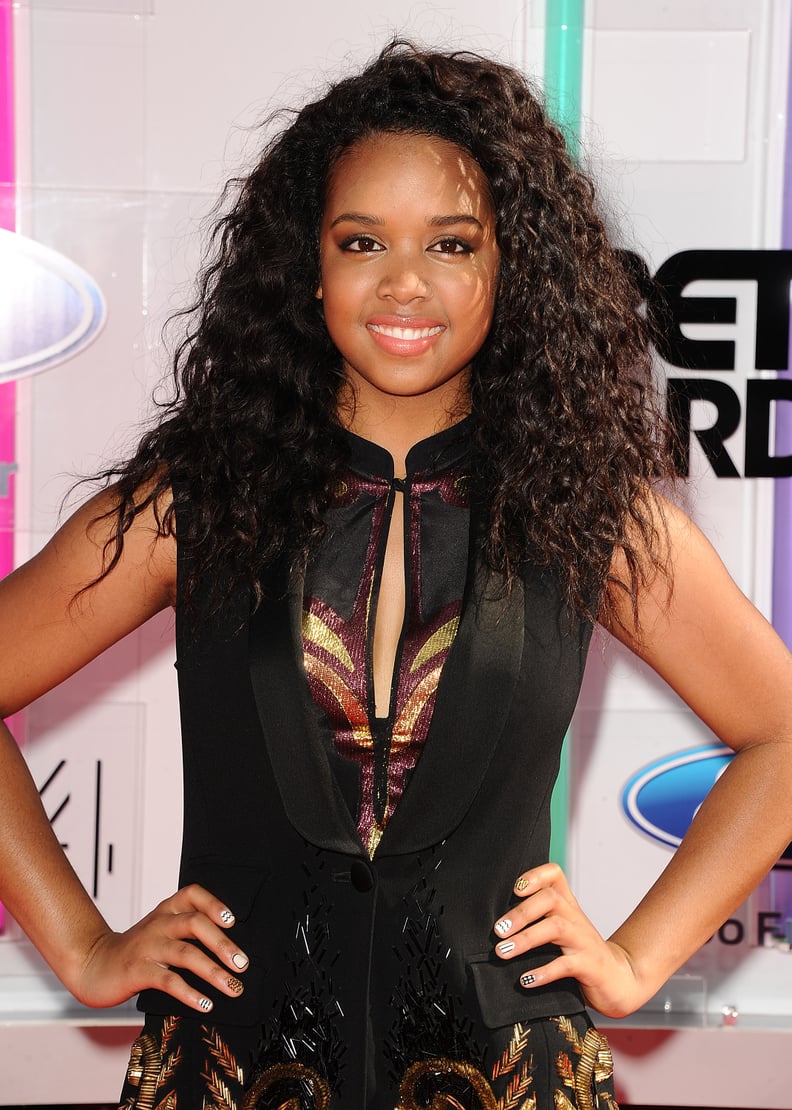 H.E.R.'s Line Nail Art
H.E.R. had the It factor all the way back in 2014 when it looked like her nails jumped straight off of a Pinterest board at the BET Awards. The manicure featured horizontal and zigzag lines, print-inspired designs, and negative-space border nail art.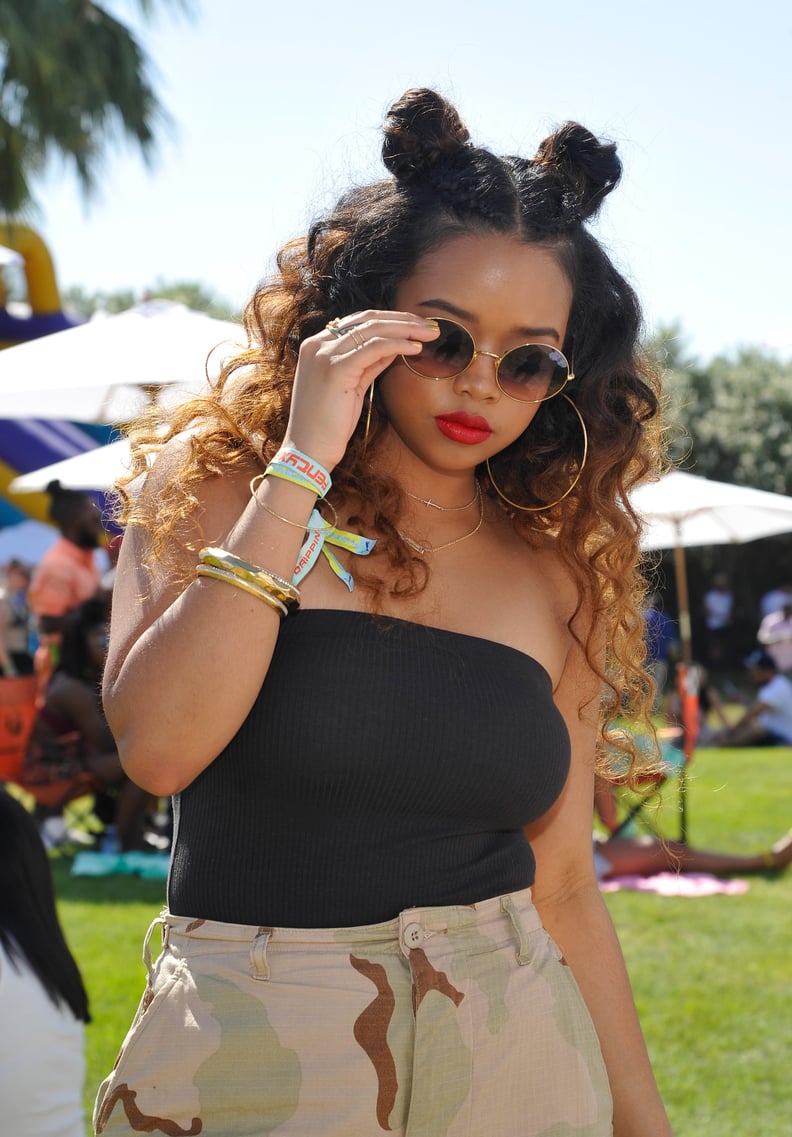 H.E.R.'s Braided Space-Bun Hairstyle
Not only was H.E.R. wearing an ombré hair color to Coachella in 2018, but she took the style up a notch with the addition of braided buns. The front of her hair was cornrowed until the braid reached the middle of her head, and the rest of her hair was wrapped around itself to create adorably tousled space buns.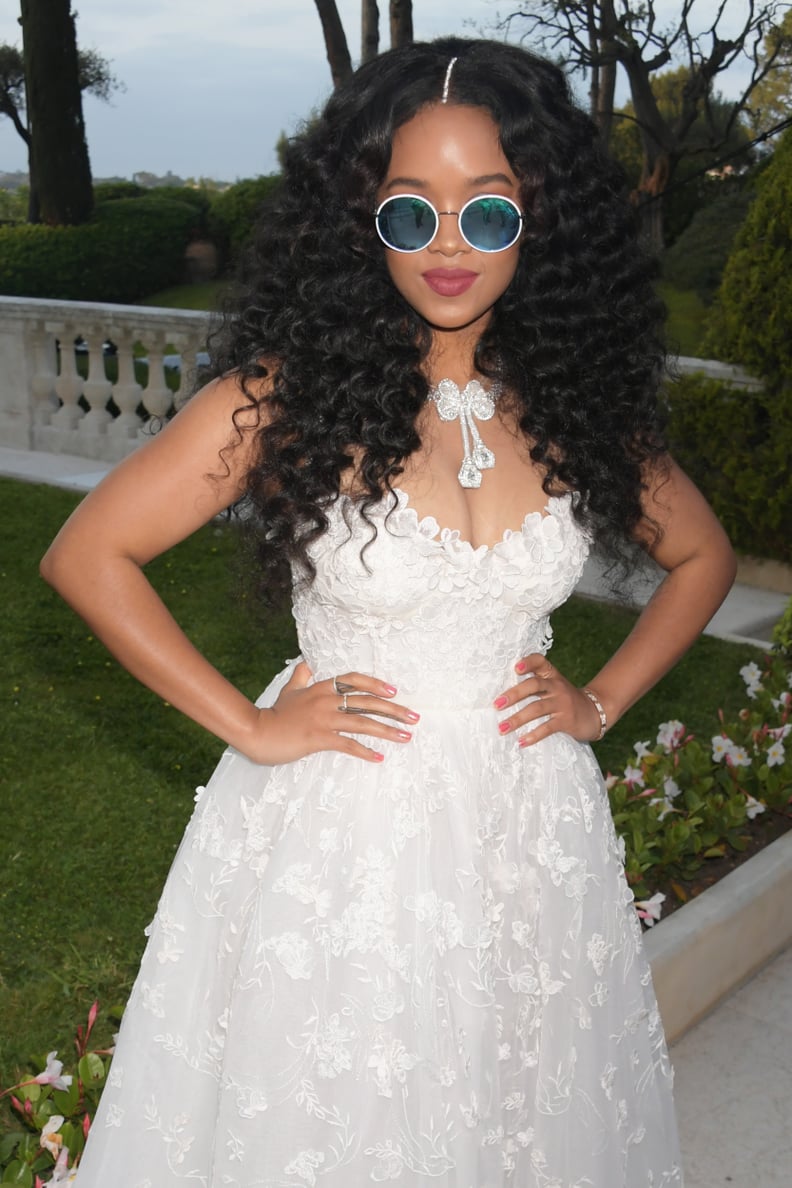 H.E.R.'s White-Lined Middle Part
The middle vs. side part debate is still going strong, but H.E.R. made a strong case for the former in 2019. For the amfAR gala, the singer wore her hair in loose curls and made sure to put white makeup in her middle part to match her dress and white-rimmed glasses.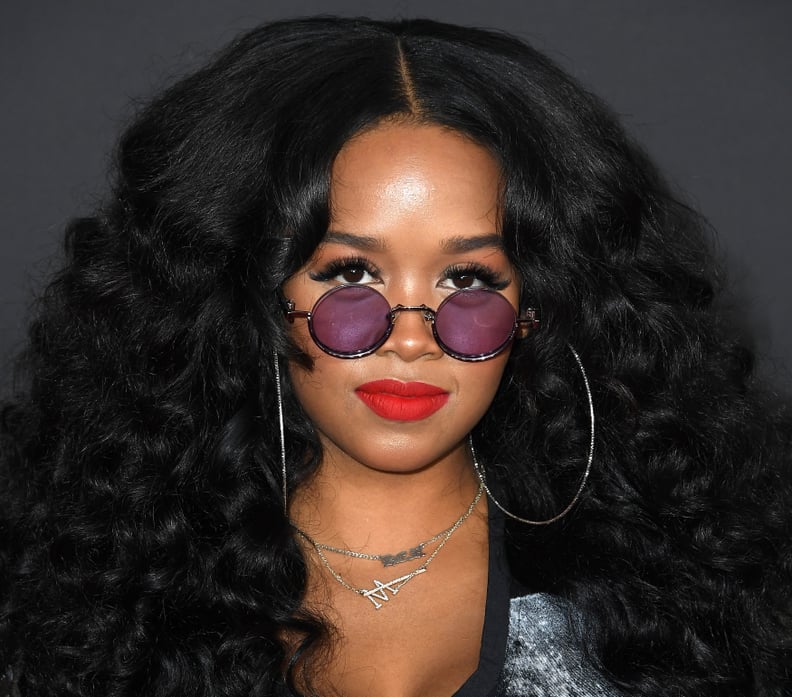 H.E.R.'s Bold Red Lip
Makeup can be a perfect accessory for the rest of your outfit, and H.E.R. has mastered the art. The singer wore her signature shades to the 2020 NAACP Image Awards, and her bold red lip contrasted against the purple color of the lenses perfectly.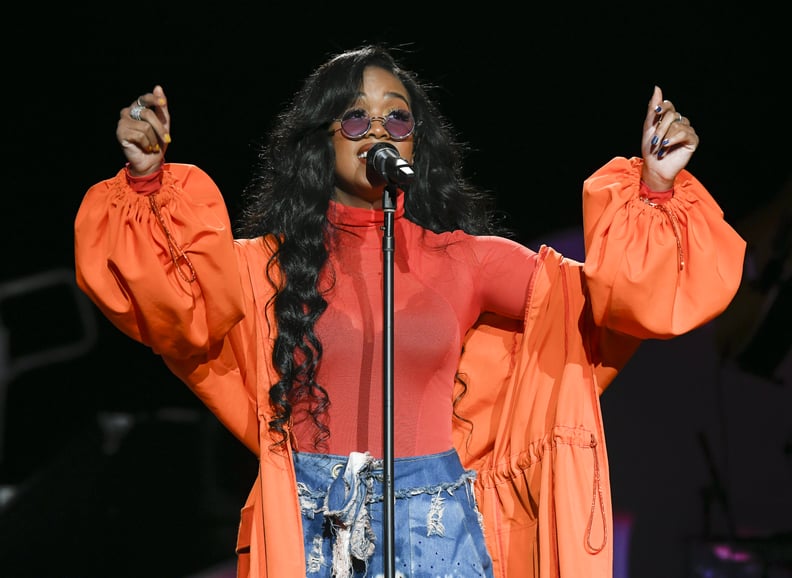 H.E.R.'s Mismatched Nails
The queen of subtle beauty details struck once more in 2021 as she performed at the Lights Up Music Festival. If fans were close enough, they could see the color on H.E.R.'s nails — and also that each hand was painted a different color. Her left hand rocked a velvet-blue color, and her right, a sunshine-yellow shade.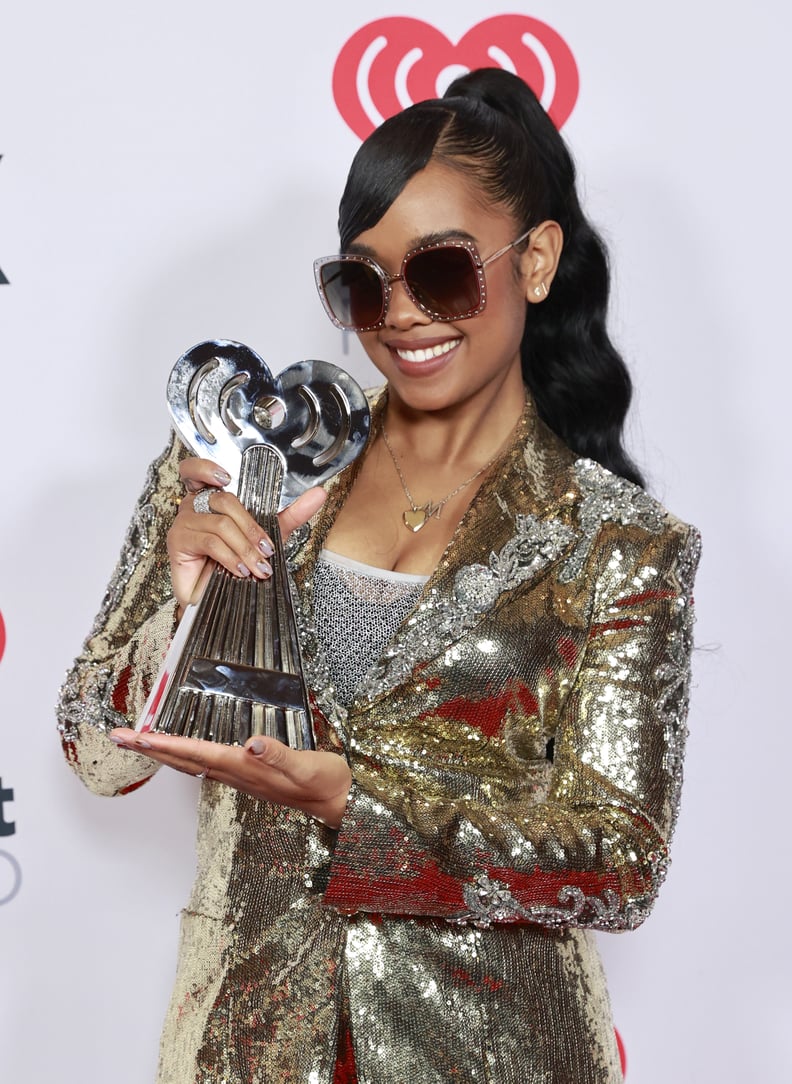 H.E.R.'s Barbie Ponytail
Barbiecore is currently having a moment, but H.E.R. was ahead of the curve. At the 2021 iHeartRadio Music Awards, where she won the award for R&B artist of the year, H.E.R. was seen in a Barbie ponytail. The look consisted of a deep swoop bang, and instead of a flip at the ends of the ponytail, the singer opted for uniform waves along the length of her hair.
H.E.R.'s Chrome Nails
Earlier in 2022, the singer attended the Grammys, where she performed one of her hit singles. For the occasion, she wore gold-chrome nails, and her pose gave us a peek at one of her finger tattoos.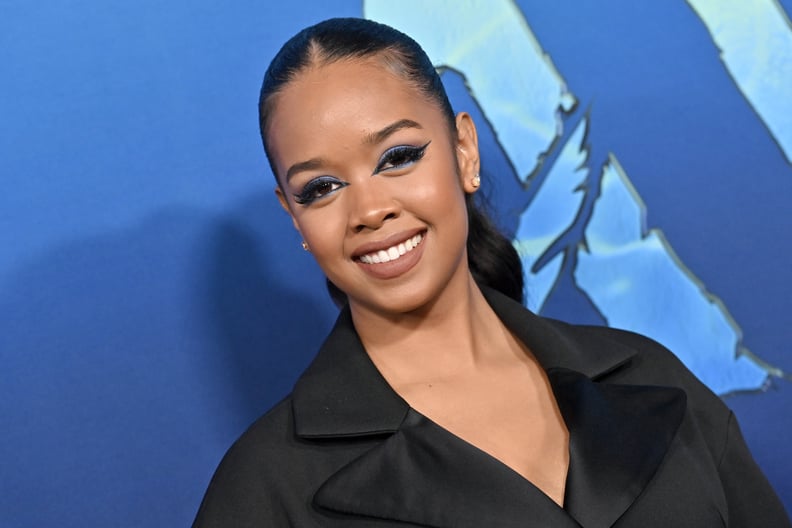 H.E.R.'s Graphic Eyeliner
For the premiere of "Avatar: The Way of Water" in December 2022, H.E.R. was spotted in gorgeous winged eyeliner that extended into her inner corners. The look was accompanied by a bold blue eyeshadow and a brown lip.